PLAY & BURN candle holder set
A testimony to design brilliance of Ludovica + Roberto Palomba, Play & Burn candle holders are quite possibly the most engaging and playful candle holders in existence. The idea behind this product was to connect buyers with designers, craftsman and materials and to add a touch of warmth and light to one's home
Designed by

Ludovica + Roberto Palomba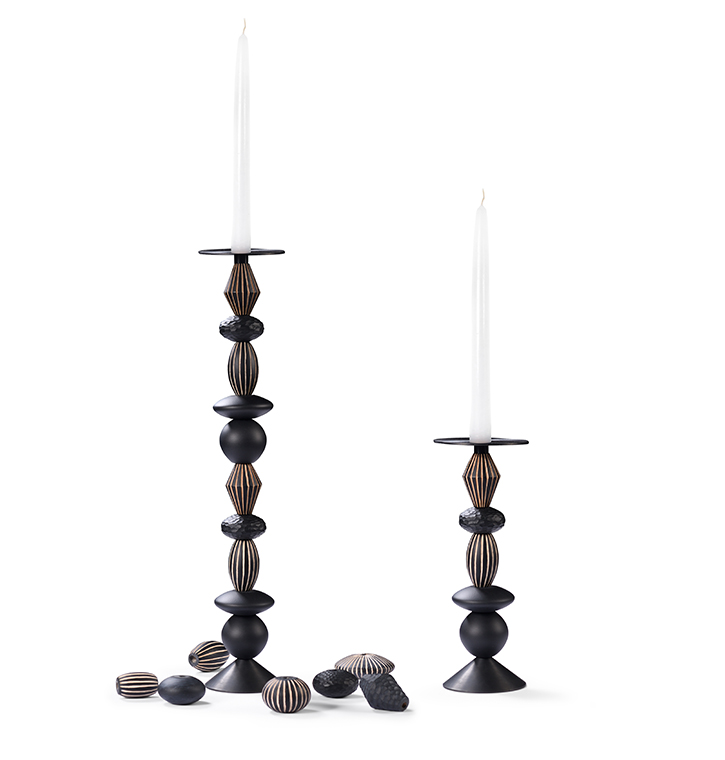 Product Overview
A testimony to design brilliance of Ludovica + Roberto Palomba, Play & Burn candle holders are quite possibly the most engaging and playful candle holders in existence. The idea behind this product was to connect buyers with designers, craftsman and materials and to add a touch of warmth and light to one's home. The play begins after opening the box and discovering the hand-carved wooden pieces, which need to be put together to create a candle holder to one's own liking.
One starts having fun as soon as she touches the tactile wooden modules with the imprints of the craftsman's skillful hands and it continues as one tries to decide on the order of modules in a thread, basically designing a
candle holder to own liking. The design, of course, can be changed whenever one feels like it. A small candle holder consists of five modules in maple wood, three of which are hand-carved, a base, rod and top plate all in black powder-coated steel. The large candle holder includes a double set of wooden modules and two metal rods. The intention is to start offering a variety of different modules in the future, which one could purchase to enrich their Play & Burn candle holder.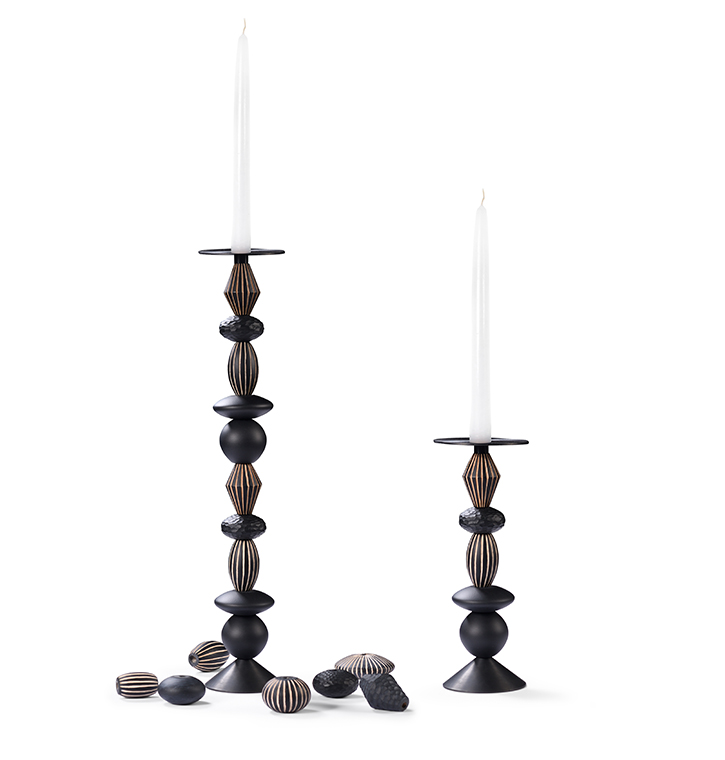 Product name
PLAY & BURN candle holder set
Designer
Ludovica + Roberto Palomba
Dimensions
Ø 9.5 H 28.5 cm
Ø 9.5 H 50 cm
Official website
http://www.zanat.org/en

BRAND SELECTION
OUR PRODUCTS