Kitchen Alcatraz.
Category: Kitchen furniture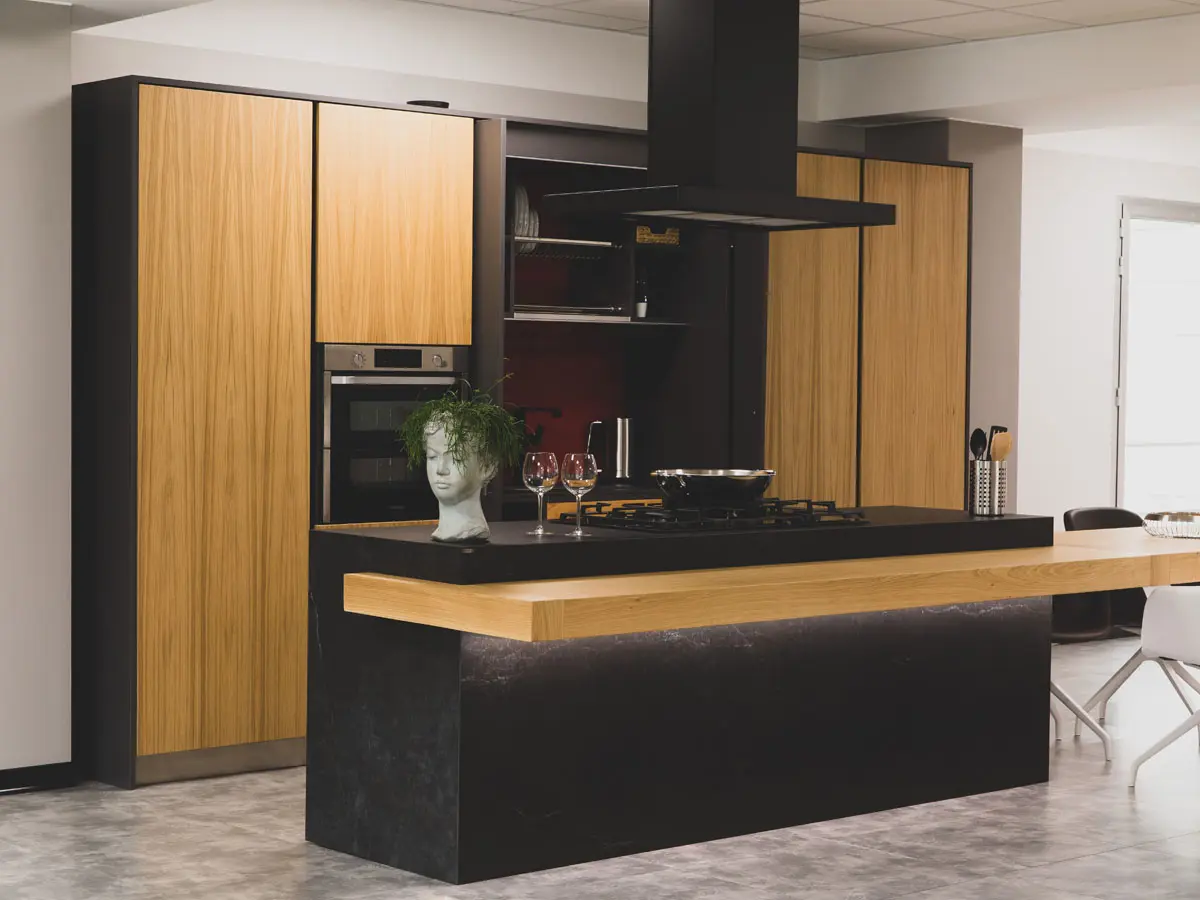 Alcatraz was created to satisfy the need for a large and comfortable kitchen.
Its peculiarity is given by the retracting door system which guarantees an extraordinary versatility.
Available with a wide range of finishes.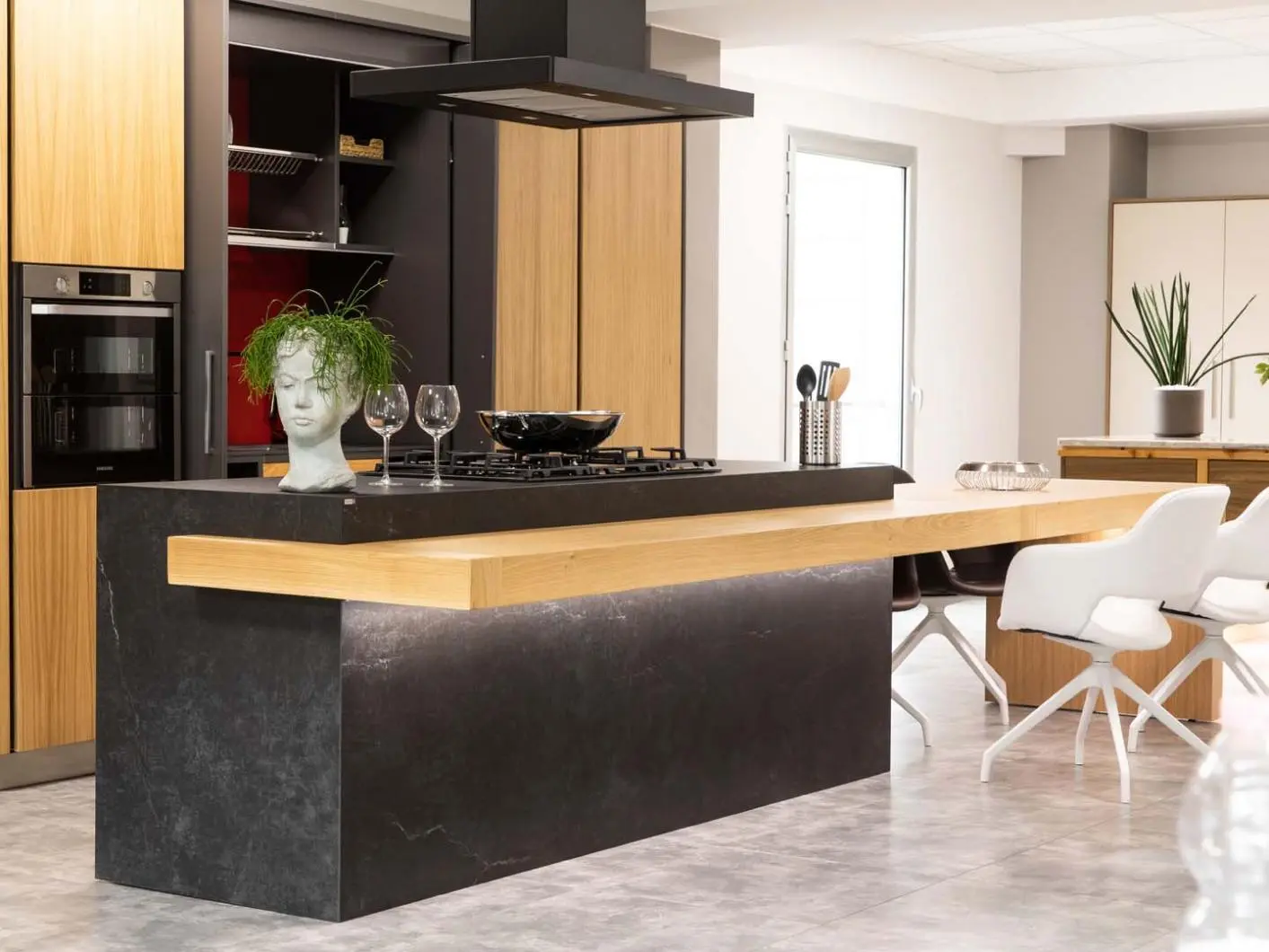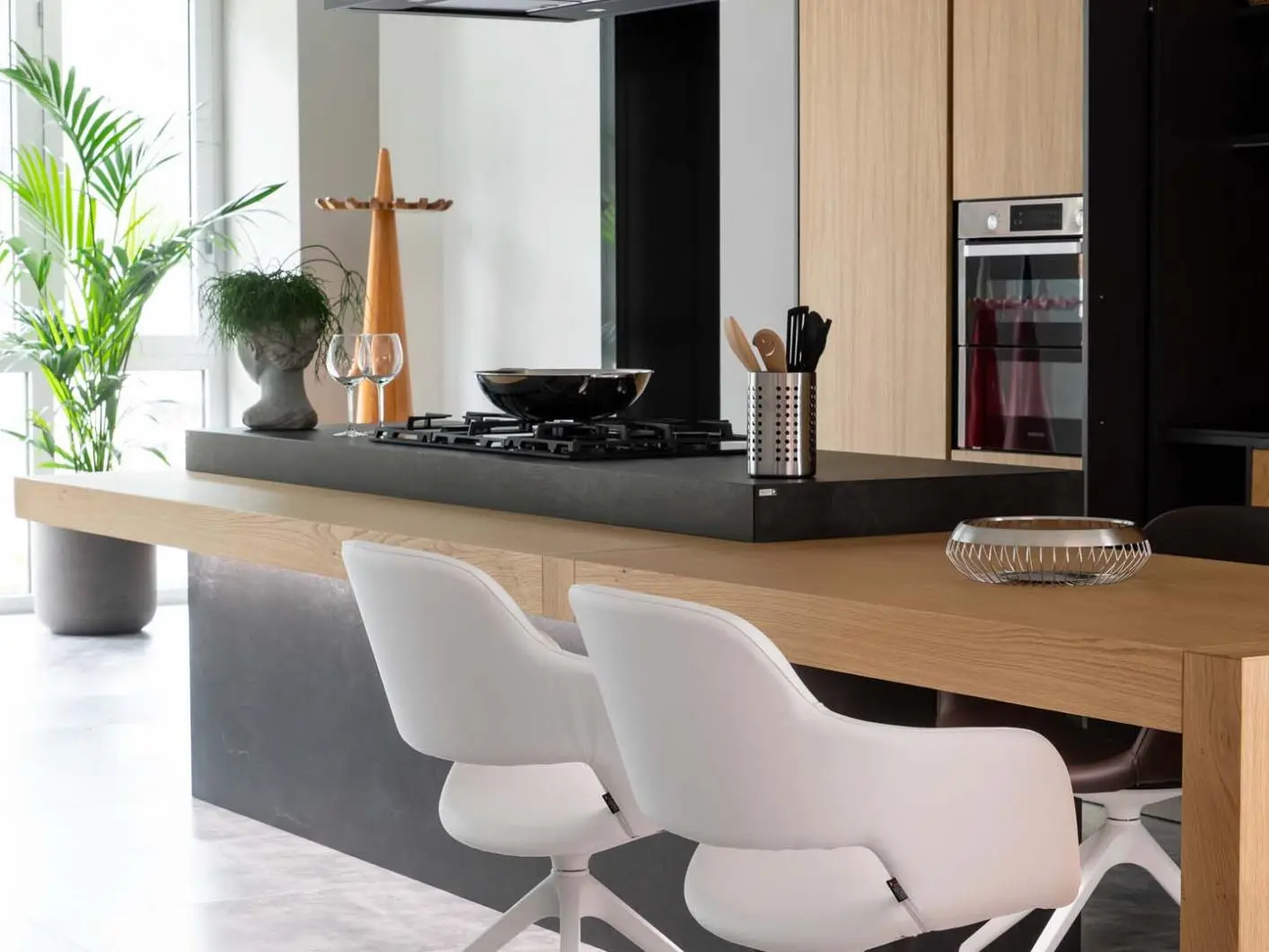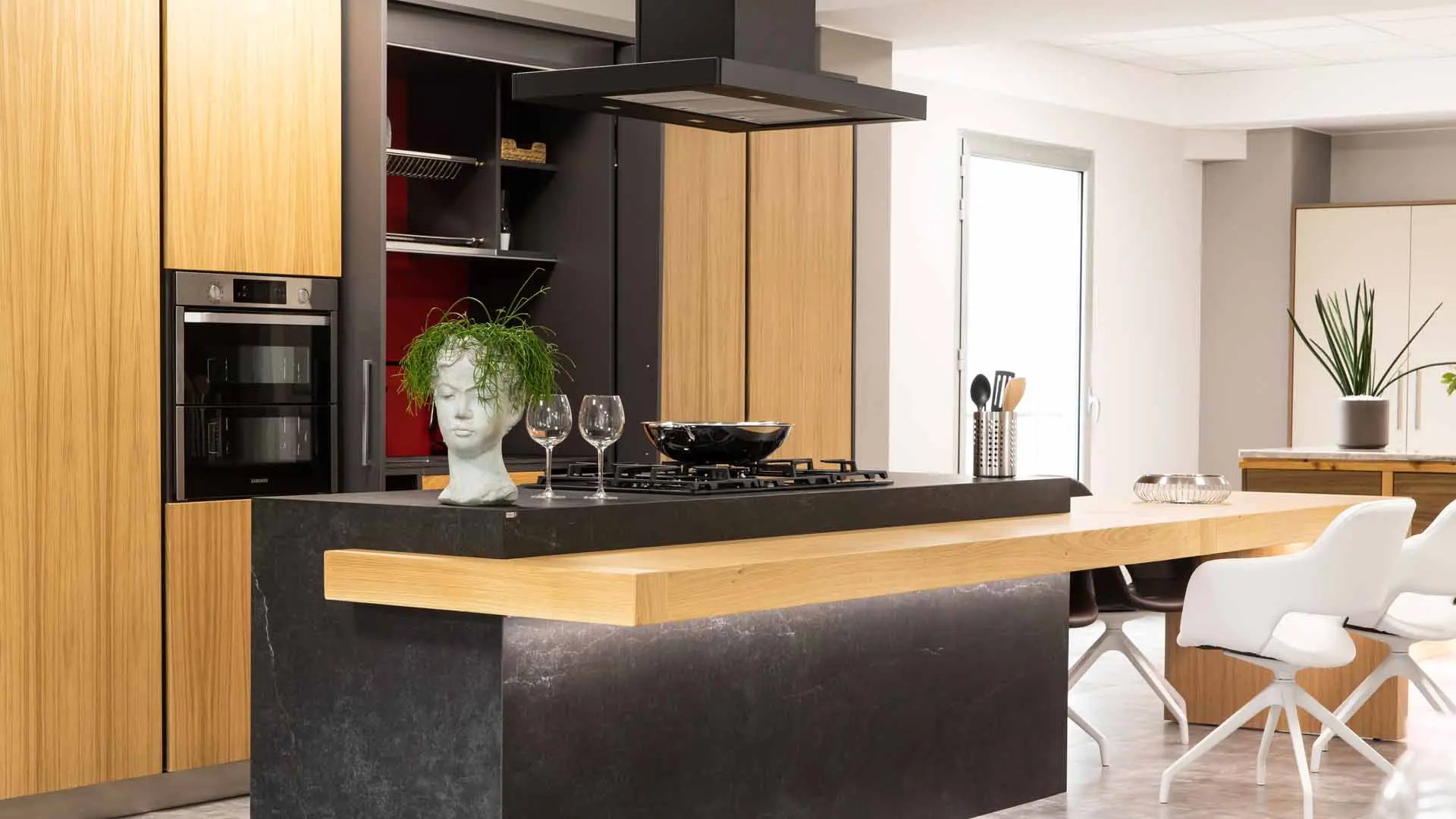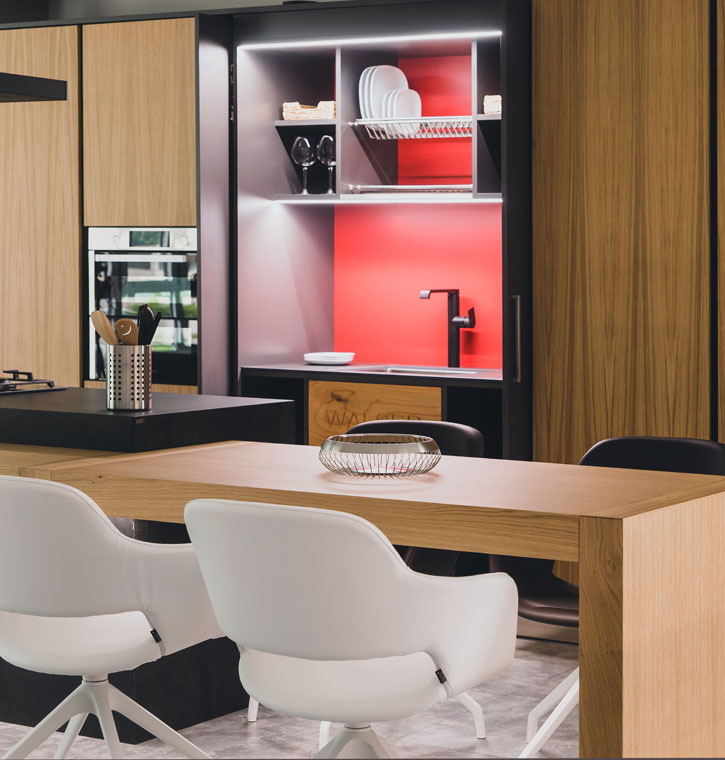 Product description
Made of plank oak with a reentrant door system and a groove opening.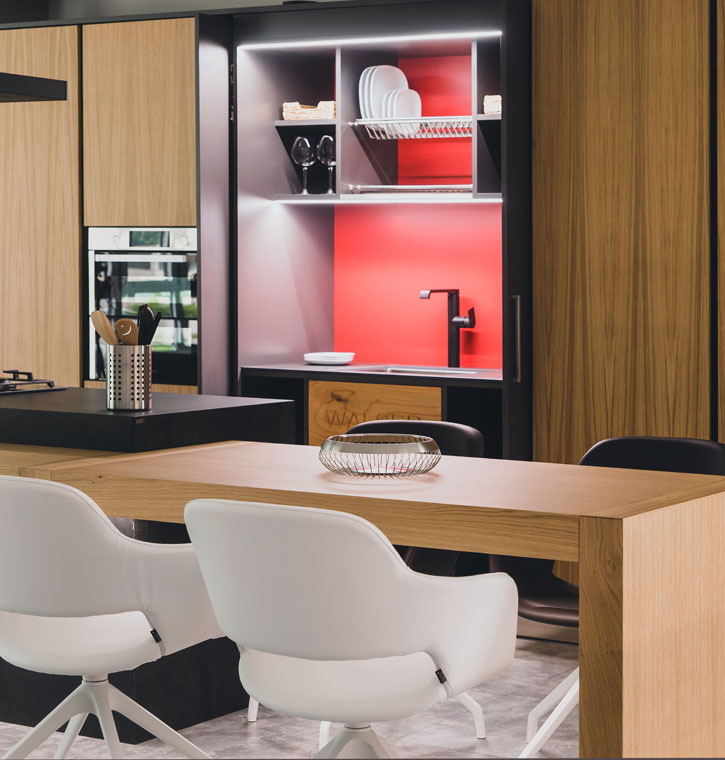 Product name
Kitchen Alcatraz.
Materials
Ceramic, Laminate, Wood
Characteristics
retractable, professional, custom
Dimensions
L. 4000 x P. 600 x H. 2200 mm.
Island L. 4000 x P. 900 mm.
Official website
Walserkuchen

BRAND SELECTION
OUR PRODUCTS