Bellagio
Category: Cabinets and containers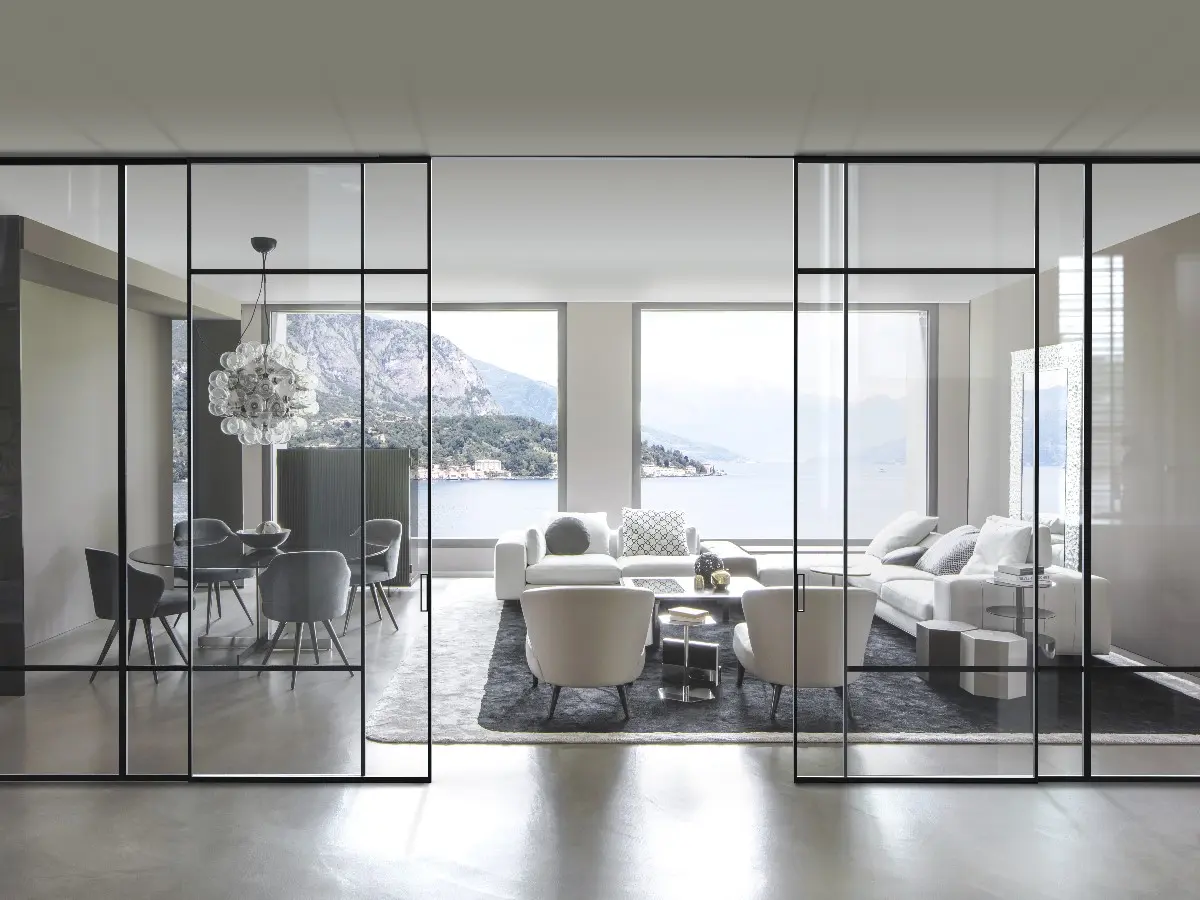 Purity and transparency of glass meet the materiality of aluminium, which draws a thin frame.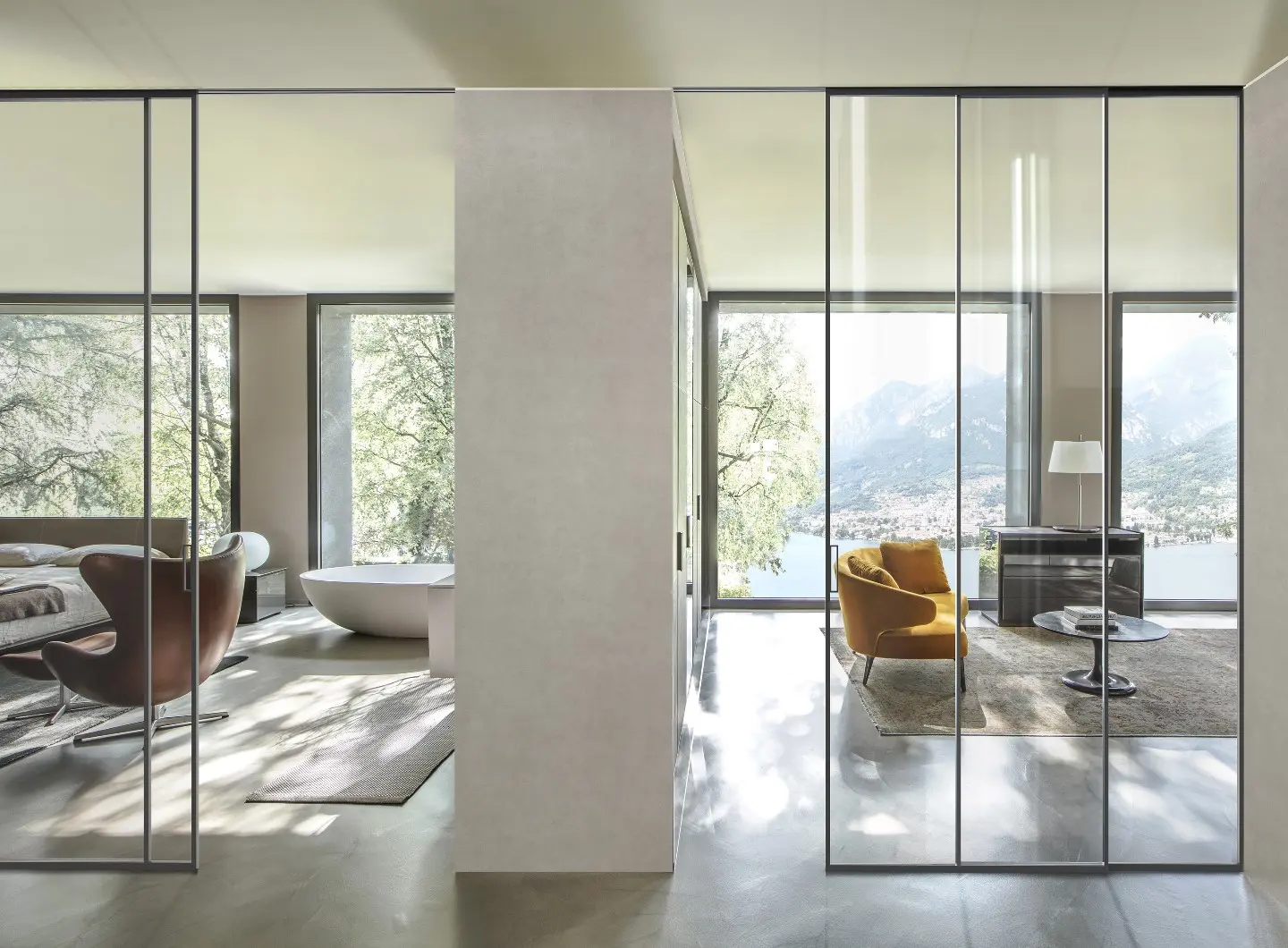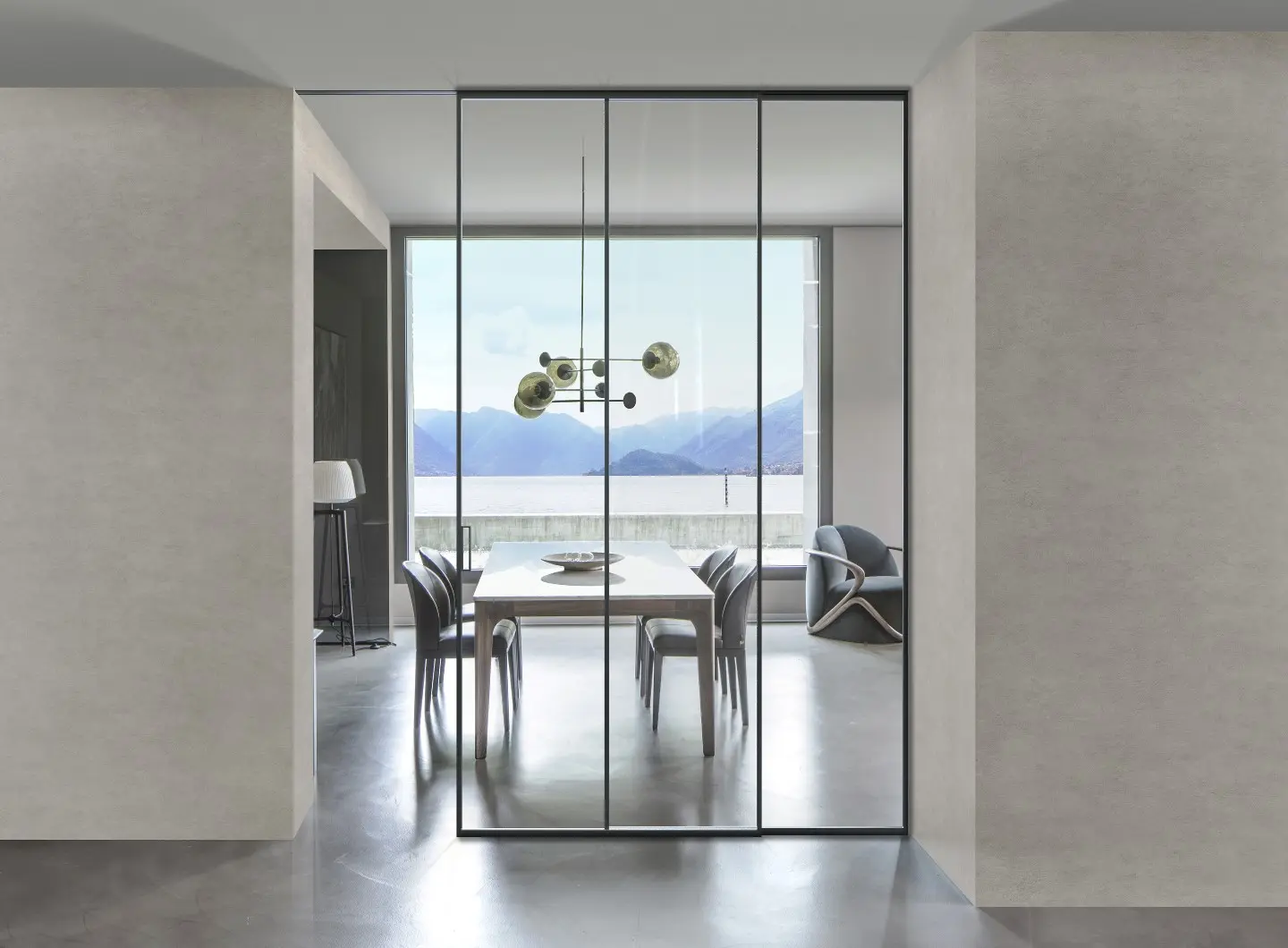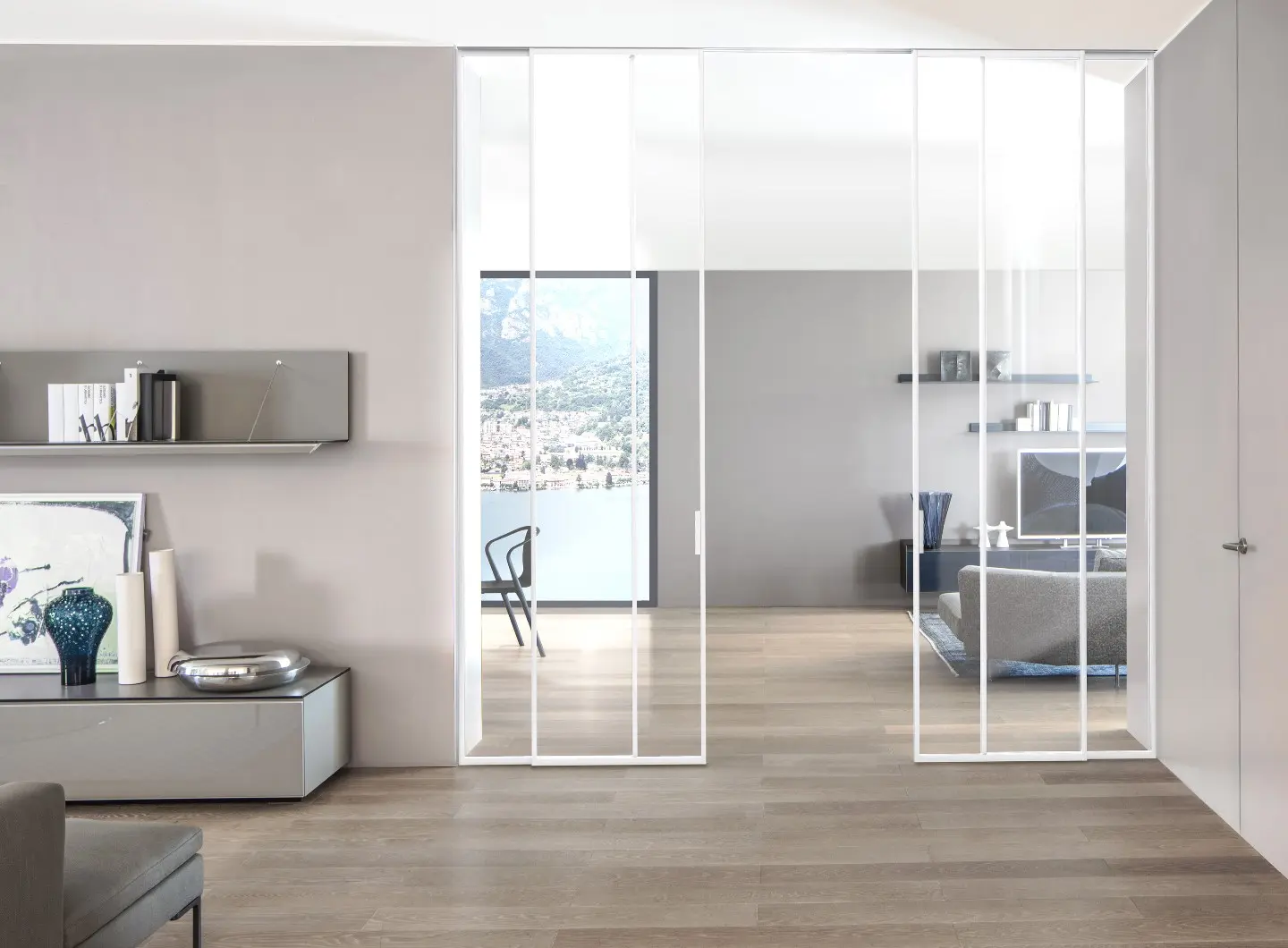 Such as the views that make Bellagio unique, offering outlooks of a vivid nature which is mirrored in the lake creating sparkling reflections, so the aluminium profiles offer a new perception of the space.
New innovative finishes revive the charming landscapes of Como Lake, and enrich the lightness of the glass, framed by a thin aluminum frame, declined in special colours.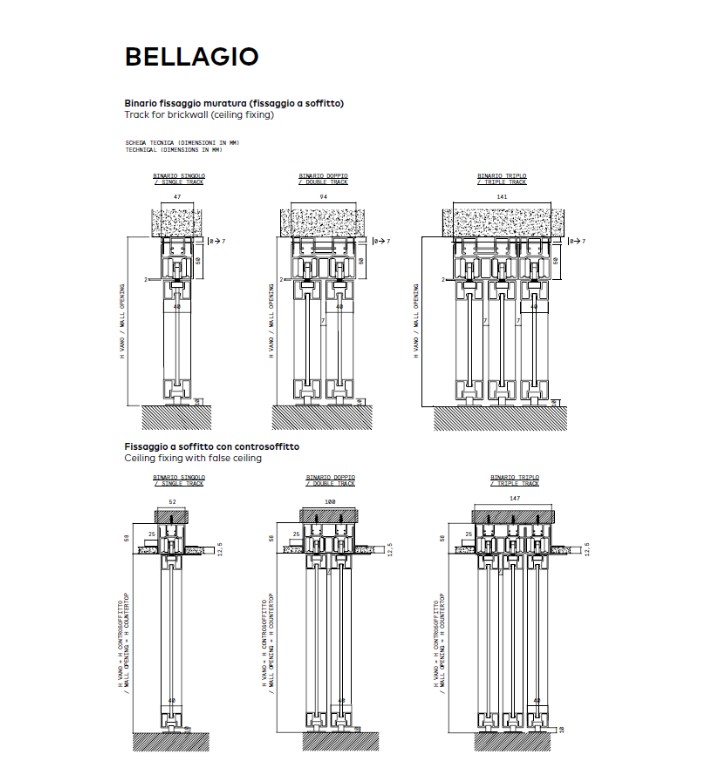 Product description
With bellagio sliding doors spaces maintain a physical continuity, while respecting their functional independence thanks to a minimal design solution marked by a sober decoration.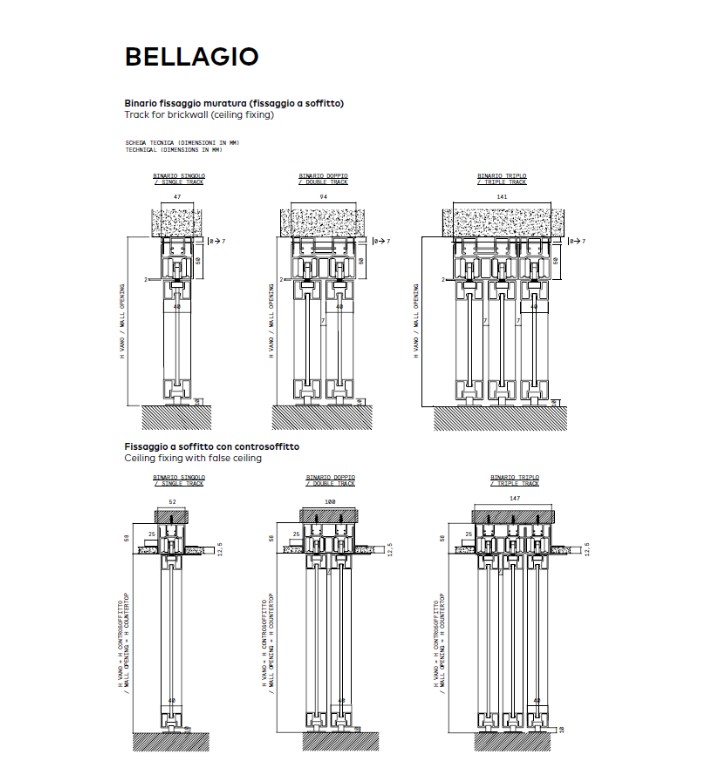 Designer
Viva Expert Studio
Materials
Aluminium, Glass
Characteristics
wall-mounted, retractable, angular, recessed, fixed, sliding, custom
Product sheet
VIVA - BELLAGIO

Official website
VIVA

BRAND SELECTION
OUR PRODUCTS