Tropical
It is clear that Michele Astolfi has a passion for zoomorphific creatures, the contemporary "animalia" exclusively created for Visionnaire. Butterflies, snakes, beetles, and amphibians trophies: heads and bodies printed on a surface in plexiglas with inlays in Murano glass artistically shaped,Swarovski crystals, mother of pearl, stones, steel and Abonos fossil wood.
Foliage artwork on black background with hand-painted inserts in glass and Swarovski crystals.
Designed by

Michele Astolfi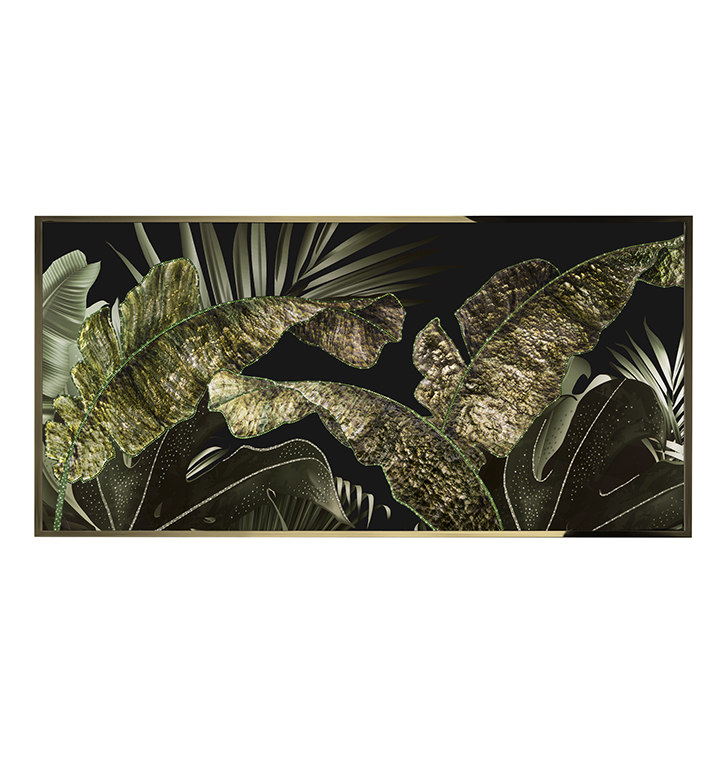 Descrizione del prodotto
Plexiglass base with inserts in hand-painted glass and Swarovski crystals. Stainless steel frame available in the metal finishing selection.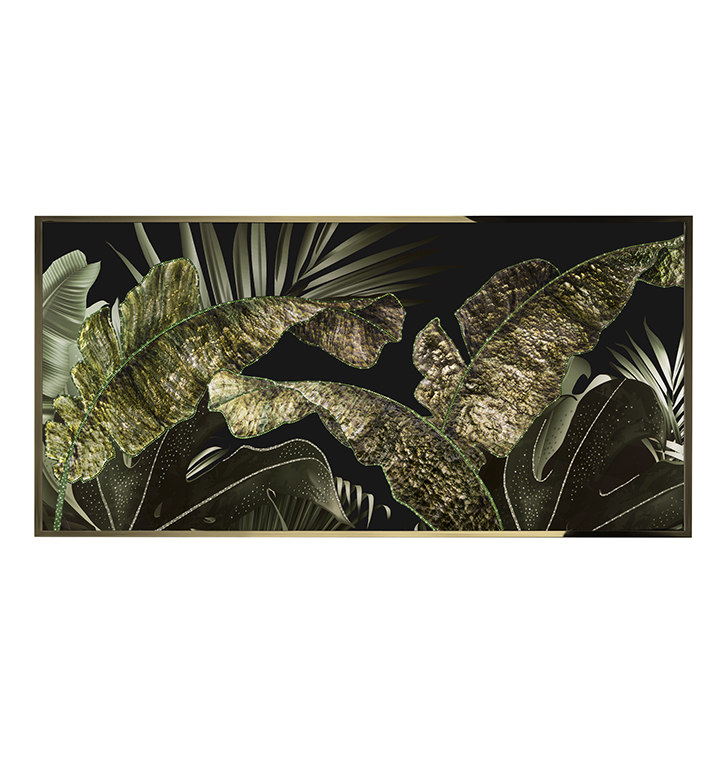 Scheda prodotto
product sheet on Visionnaire official website

Collezione
Anniversary Collection 2019

Sito web ufficiale
Visionnaire official website

BRAND SELECTION
OUR PRODUCTS