Rock
Rock lamps are defined by the designer as a therapeutic object.
Fragments of onyx, they seem like small icebergs suspended in the air supported by a light metal structure with an irregular pattern. LED modules animate naturals tones and activate the observer's energy resources, instilling a feeling of calm.
Designed by

Alessandro La Spada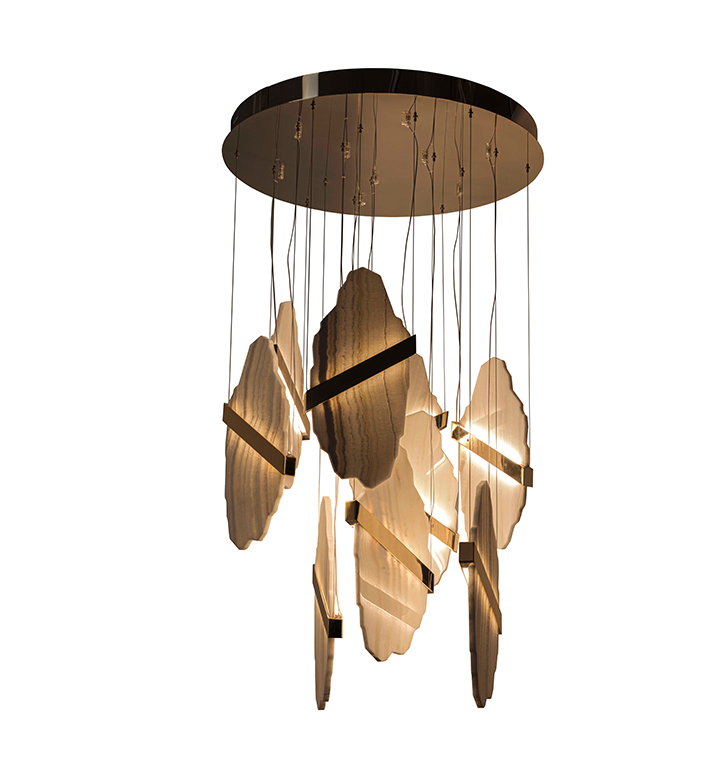 Product Overview
Chandelier available with 3, 6 or 9 lights. LED lights inside steel bars which sustain the Onyx light diffusers with irregular shapes. The lighting bo- dies are suspended by means of tie rods in steel individually adjustable in height. Ceiling cup contains driver and wiring with steel cover. Metal parts available in any finish included in the metal finish selection. Power and weight: 3 lights: 32W, 30 kg; 6 lights: 65W, 55 kg; 9 lights: 100W, 70 kg. This model is equipped with long-life LED light sources integrated into the lamp structure, which cannot be replaced by the user.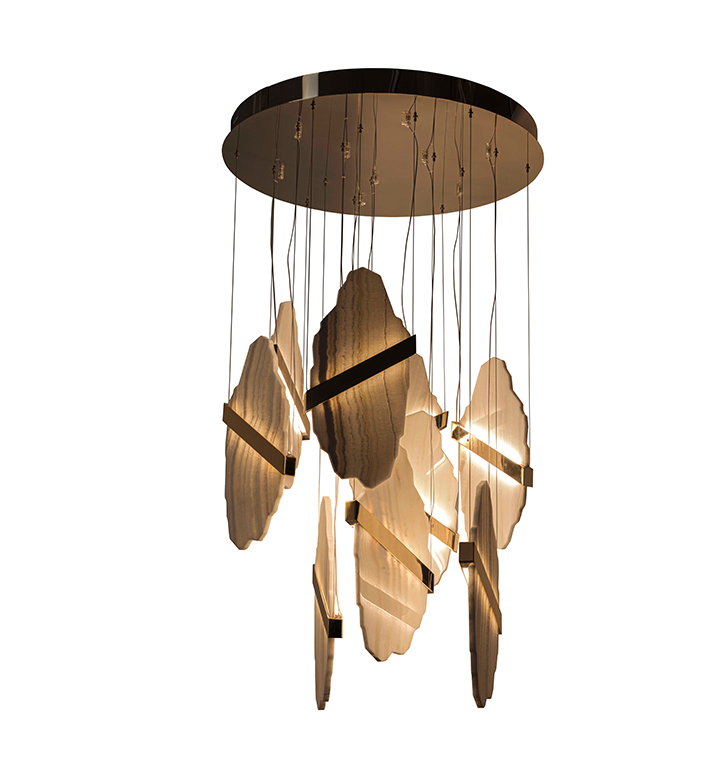 Designer
Alessandro La Spada
Product sheet
product sheet on Visionnaire official website

Collection
Beauty Collection 2020

Official website
Visionnaire official website

BRAND SELECTION
OUR PRODUCTS