Kobol
Category: Spa and Wellness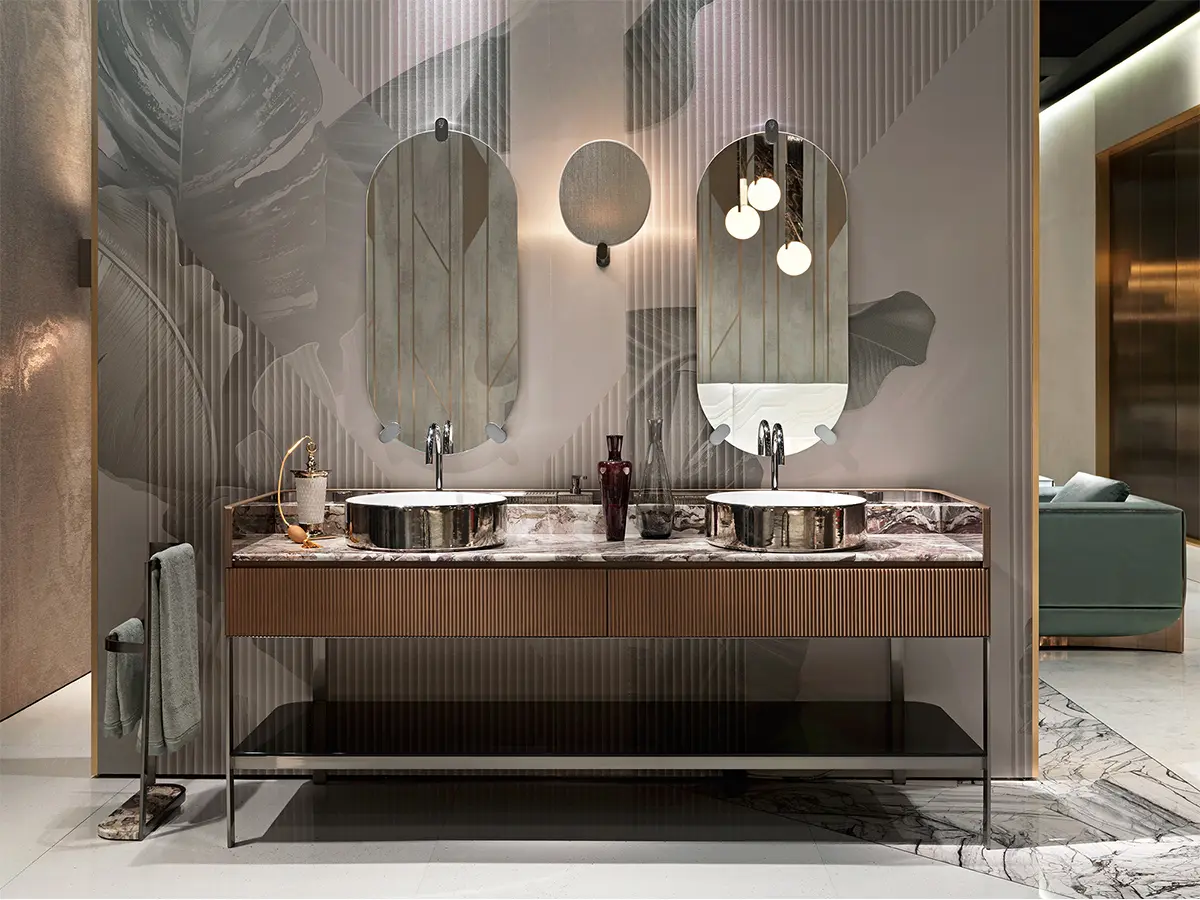 This wellness unit reflects the new Visionnaire language that investigates the balance between material and form, tradition and contemporary spirit.
Various materials like ribbed wood with an open-pore finish, marble slab by Antolini, DoverWhite and steel alternate in a light composition with retro overtones. The marble is treated with Azerocare finish which makes the surface totally waterproof. The metal supports set off the space around the console, accentuating the sensation of "breath."
Designed by

Alessandro La Spada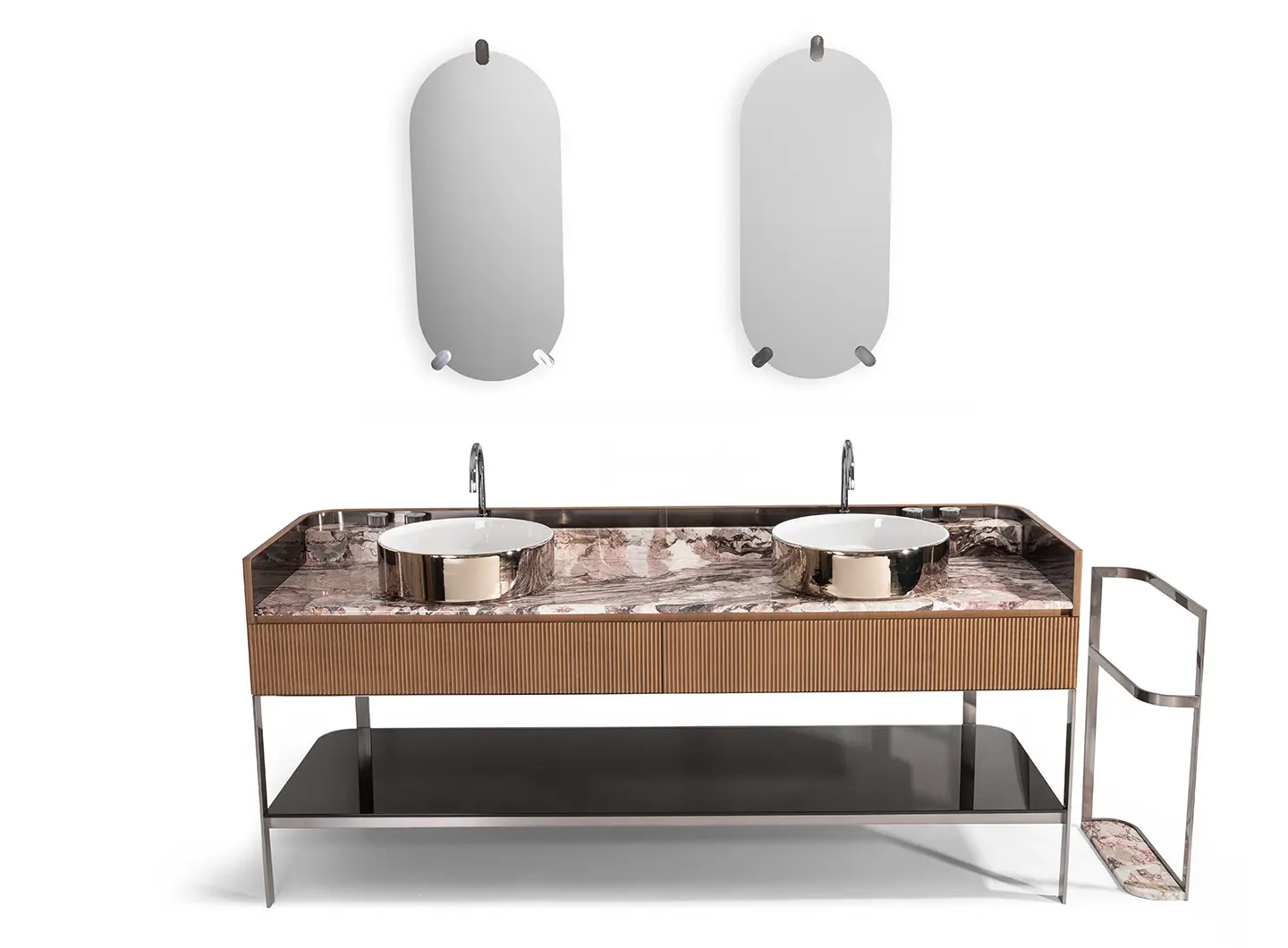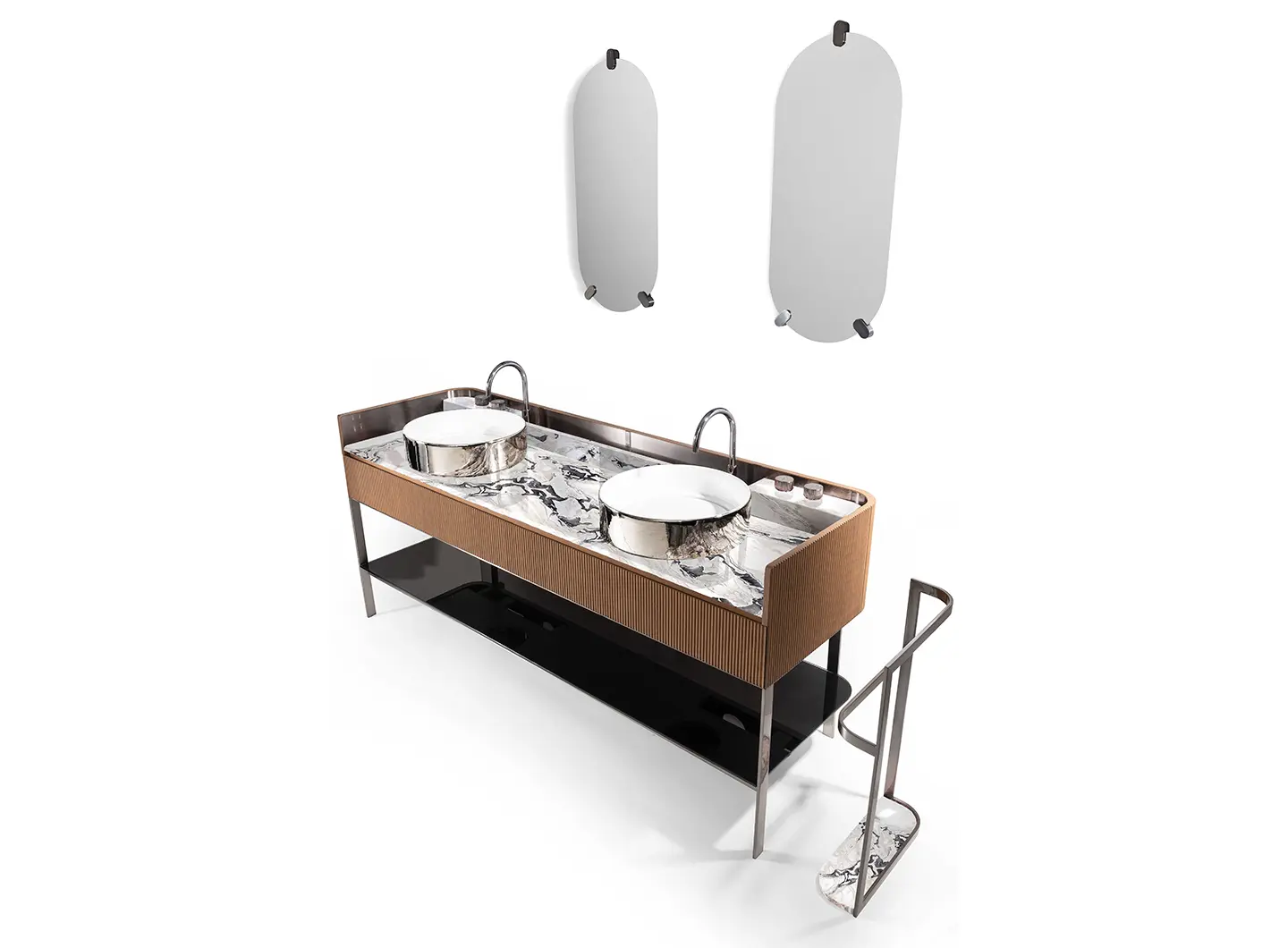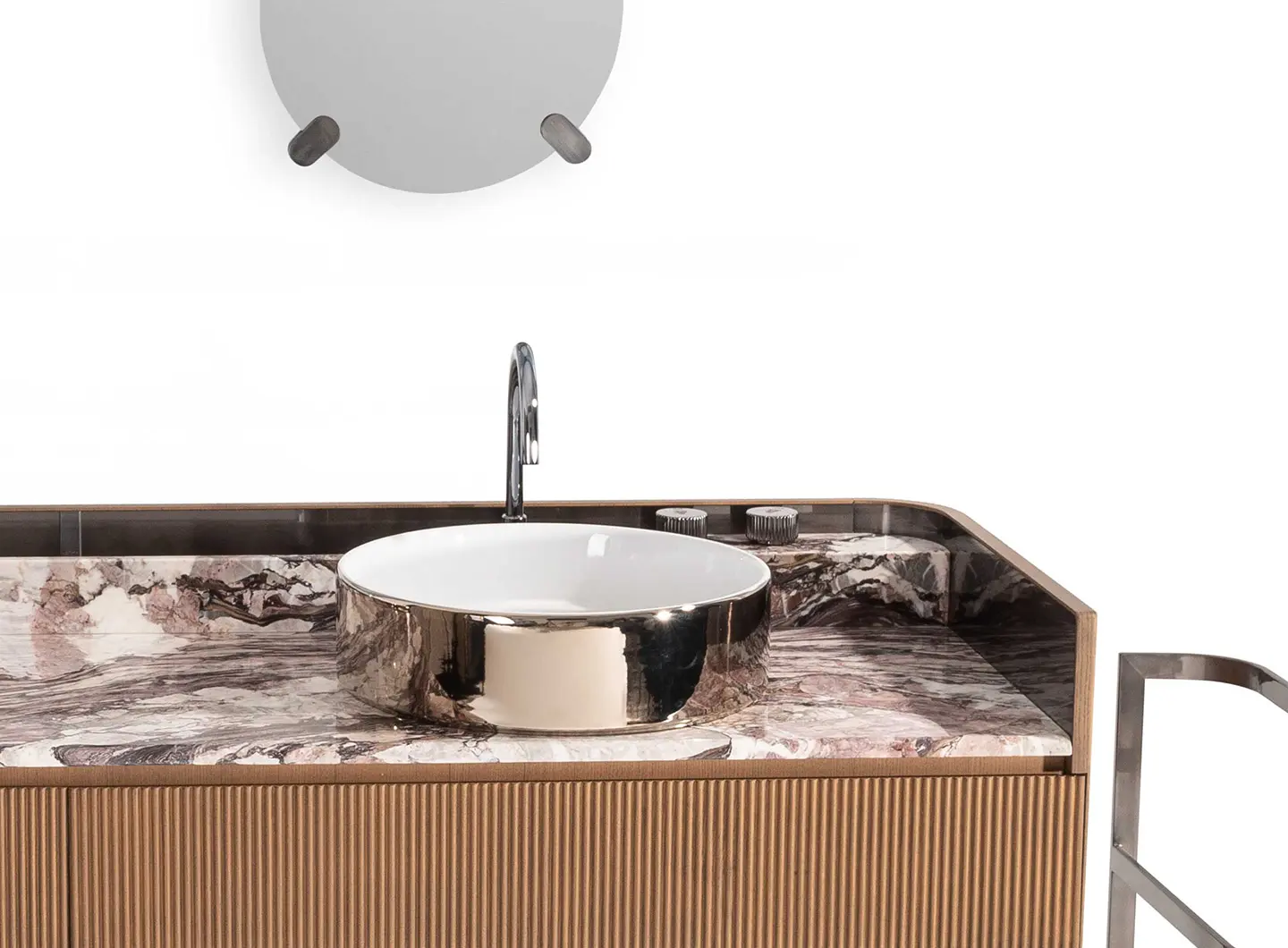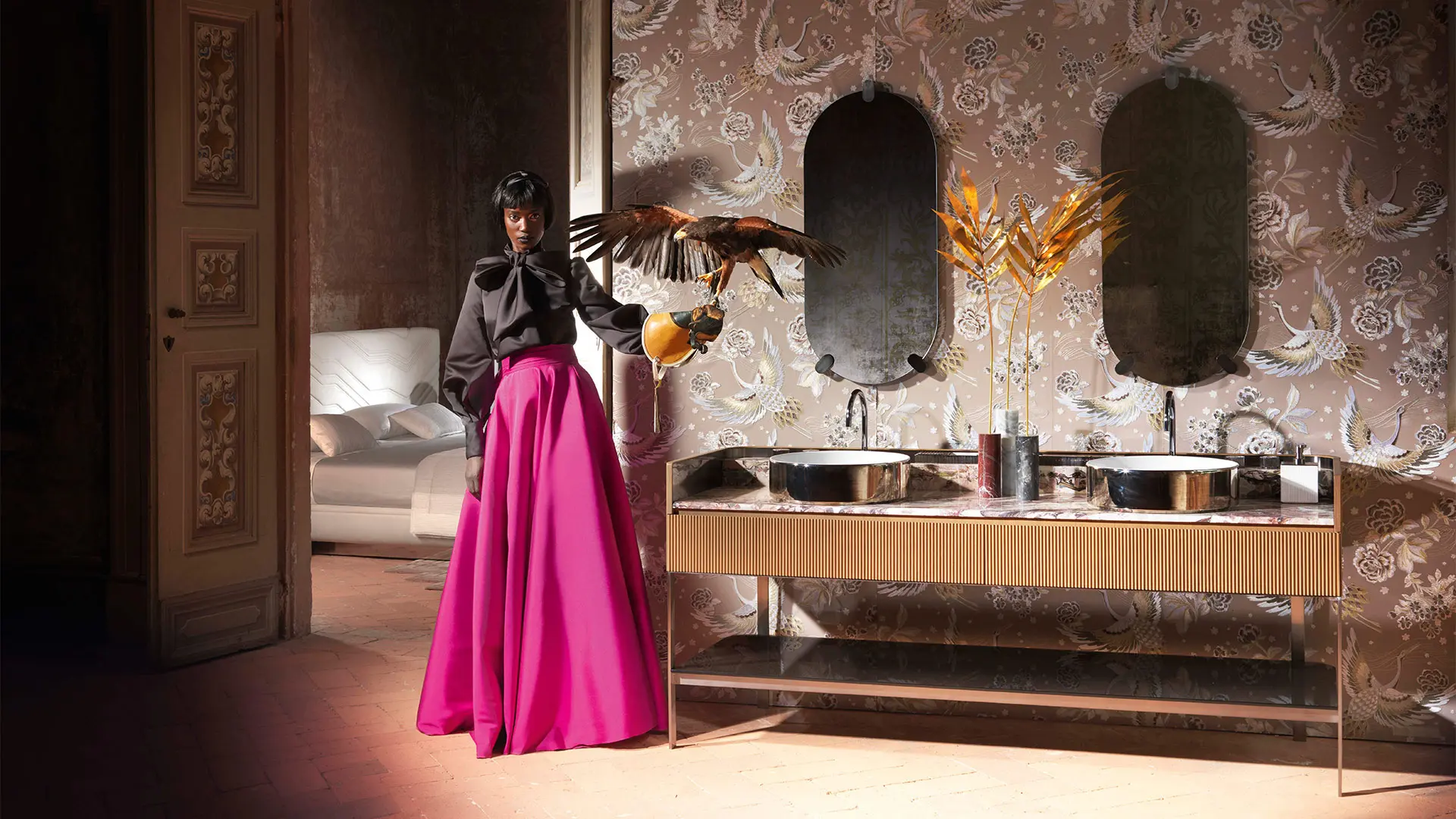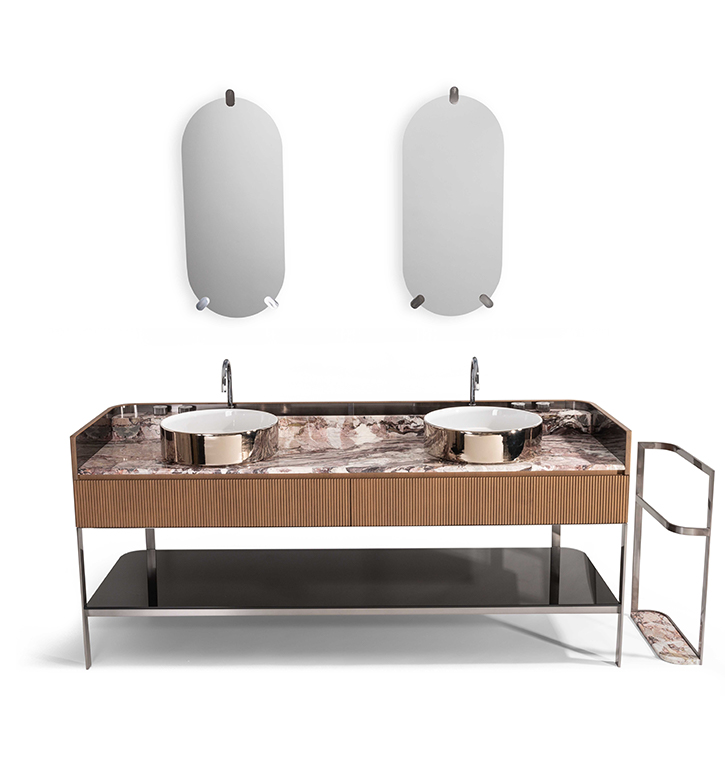 Descrizione del prodotto
Console with two washbasins, wooden cabinet with two drawers with side and back in solid wood carved in bas-relief with "canneté" processing, internally covered in satin stainless steel. Boxed marble top with raised rear part to support the taps. The faucets and the knobs are made of solid chromed brass. Glazed ceramic washbasin with white, gold or platinum enamelled exterior, provided with ceramic drain plate. Structure in brushed stainless steel, equipped with glass or marble towel shelf. Prepared for wall mounting. Available console version with single washbasin. Wooden parts are also available in polished lacquered finish. Metal parts available in the metal finishing selection.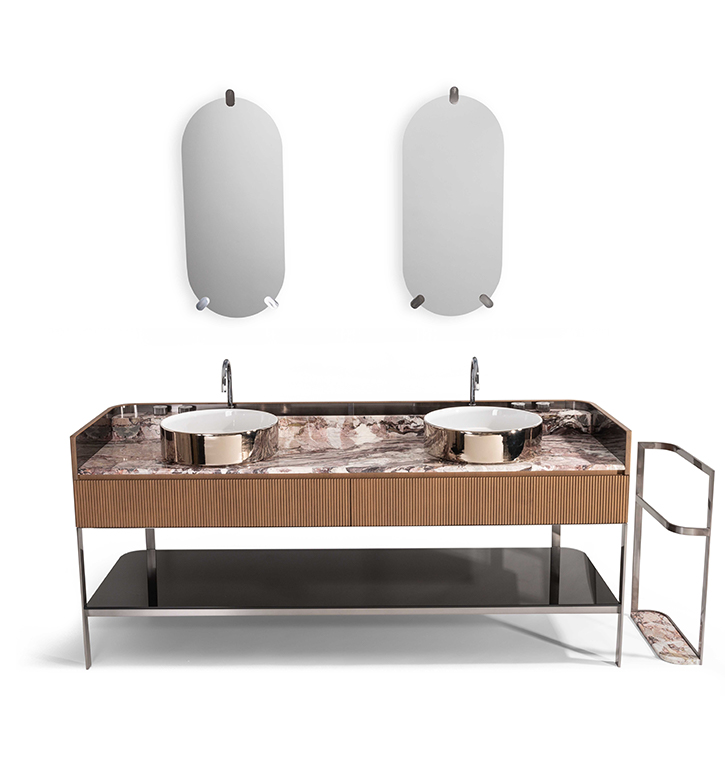 Designer
Alessandro La Spada
Materiali
Steel, Ceramic, Wood, Marble, Brass
Scheda prodotto
product sheet on Visionnaire official website

Collezione
Beauty Collection 2020

Sito web ufficiale
Visionnaire official website

BRAND SELECTION
OUR PRODUCTS