Jet Plane
With an image that is organic and technical at the same time, the Jet Plane desk features aerodynamic lines that underscore the exclusive status of the project, also through careful selection of the very best materials and finishes.
The curved wooden chassis with drawers and wiring channels is entirely clad in leather with elegant saddlery craftsmanship. The top in Caffè Amaro marble and the cantilever leg in curved metal reinforce the aeronautical theme.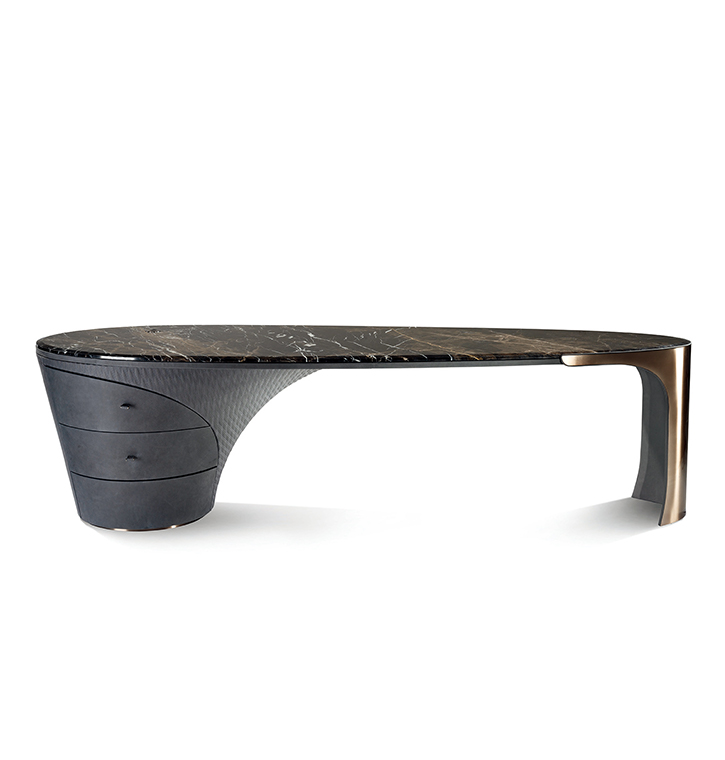 Product Overview
Writing desk upholstered in leather with marble top. Main structure in shaped wood internally upholstered in leather, alternating plain and lozenge quilted sections; desk equipped with two drawers with handles in leather and brass and cable guide. Supporting leg in shaped wood, internally upholstered in leather and externally covered in curved stainless steel with satin finish. Oval top in bevelled and polished marble, with integrated cable guide. Version with wooden top available: top can be finished with any of the wood veneer finish selection. Top available in Caffè Amaro Extra marble.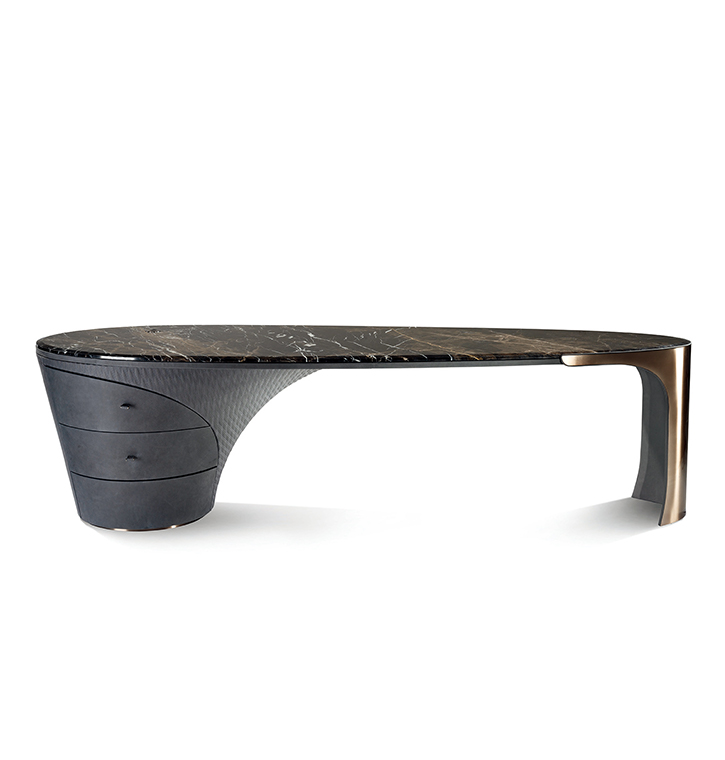 Materials
Steel, Wood, Marble, Brass, Leather
Product sheet
product sheet on Visionnaire official website

Collection
Beauty Collection 2020

Official website
Visionnaire official website

BRAND SELECTION
OUR PRODUCTS