Amos
The inspirational mood board for this collection is titled "Non voglio mica la Luna"- lit. I'm not asking for the moon, the name of the famous song by the Italian singer Fiordaliso. The designers were inspired by the greatest dream of humanity that has been realized: the landing on the Moon. The name "Amos" was chosen, symbol of greatness and strength but it is also thename of one of the satellites launched into space. 
The choosen materials have an extraordinary texture: concrete eroded by sea salt, metal elements that recall lunar surfaces, and glass, which with its brightness and reflectance, appears as an aura, abeam of light.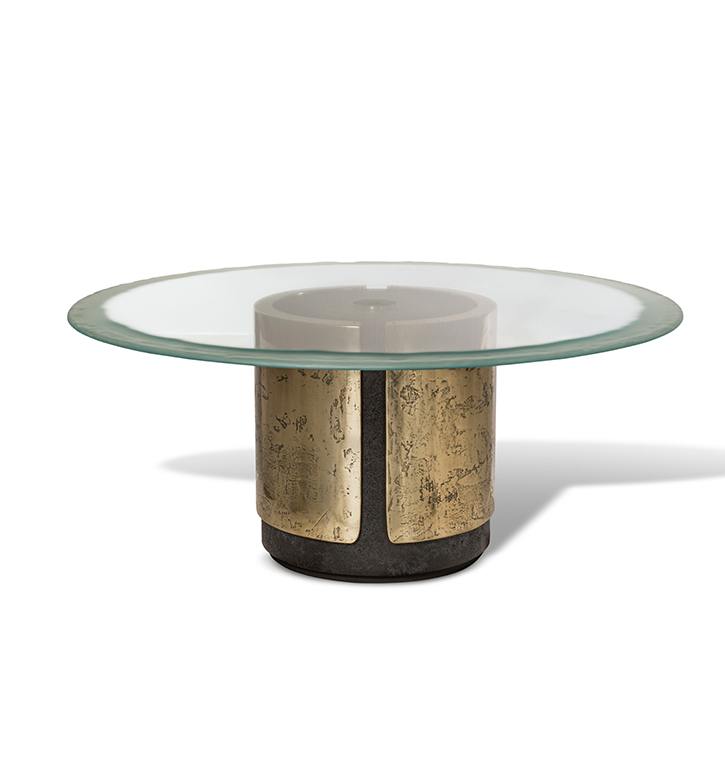 Product Overview
Main structure in concrete and polished aluminium cast with surface treated and pigmented by hand. The armed concrete part is made even more material due to the exclusive erosion treatment and the matt black colour. Top in extra clear glass with 20 mm thickness, grounded and sanded by hand with airbrush technique, treated with anti-stain protective agents. Aluminium elements can be lacquered in any colour included in the metal finish selection. Weight 200 kg.
Available in marble top version with lacquered wood undertop; available with turning "lazy susan" in marble built in the top.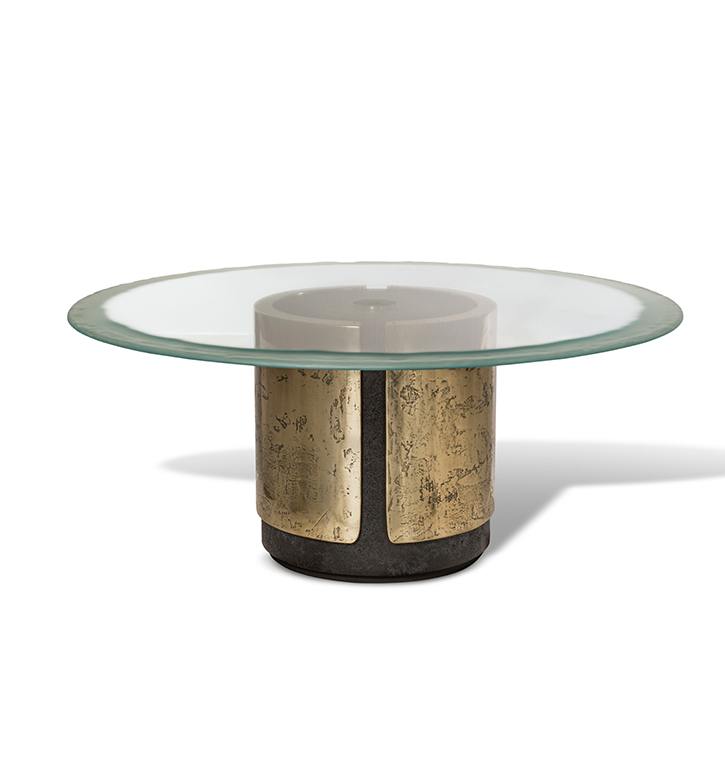 Materials
Aluminium, Concrete, Glass
Dimensions
top diameter 180
height 75
Product sheet
Product sheet on Visionnaire official website

Collection
Beauty Collection 2020

Official website
Visionnaire official website

BRAND SELECTION
OUR PRODUCTS