Admeto
This smoked glass low table takes its originality from the particular shape of the three steel and marble bases.
These three sculptural and architectural elements are born from the union of the stone material, which covers the external surface with "folding" processing and the stainless steel inside which, in addition to lightening the mass of the product, gives an extremely modern and technological aspect, with horizontal bas-relief bands with alternating polished Siena and satin Siena finish.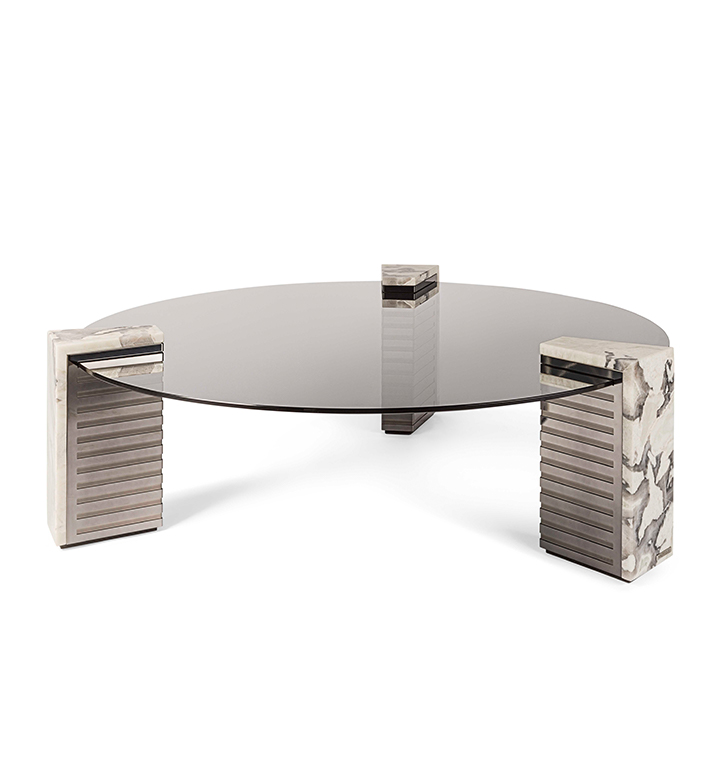 Descrizione del prodotto
Low table composed by top in smoked glass with 8 mm thickness, encased in 3 externally bases covered in marble by open-book vein match. Internal sides covered in double layer stainless steel with engraved stripes in bas-relief, alternating polish and satin finish. Metal parts are available in the metal finish selection.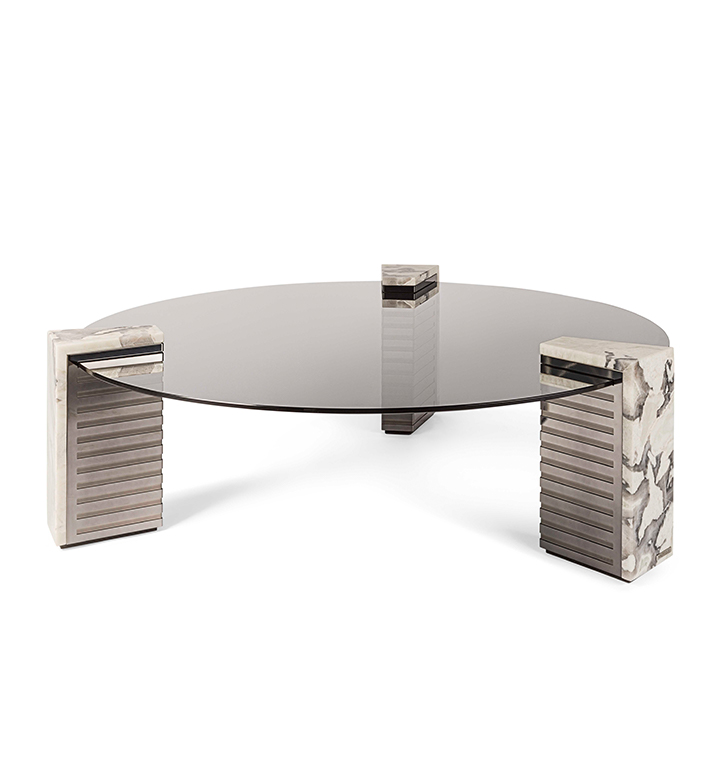 Designer
Alessandro La Spada
Materiali
Steel, Marble, Glass
Scheda prodotto
product sheet on Visionnaire official website

Collezione
Beauty Collection 2020

Sito web ufficiale
Visionnaire official website

BRAND SELECTION
OUR PRODUCTS