Spectra
Because of its unique shape, the Spectra offers an endless variety of positions. This stunning umbrella combines the beauty of the flat design with the functionality of the fan system. Thanks to this system, the umbrella closes horizontally instead of vertically. A unique and contemporary concept.
The Spectra cantilever umbrella is extremely wind-resistant and suitable for both the residential market and the contract market. You will find many beautiful pictures on our inspration page.All cantilever umbrellas can be embedded in the ground or placed on a mobile Umbrosa base. You can also find all the technical details and finishes on our technical data sheet. All Spectra umbrellas are designed and produced in Belgium.
Dirk Wynants earned international fame as a trendsetter in outdoor living. More than anyone else, he drew his inspiration from an engaged and creative vision of design. He has not only attention for the material requirements, but he also explores the different ways of answering some of the important themes circulating in society. For him, contemporary design is more than a matter of trendy or attractive objects. Design is about innovative solutions that contribute to making a better world.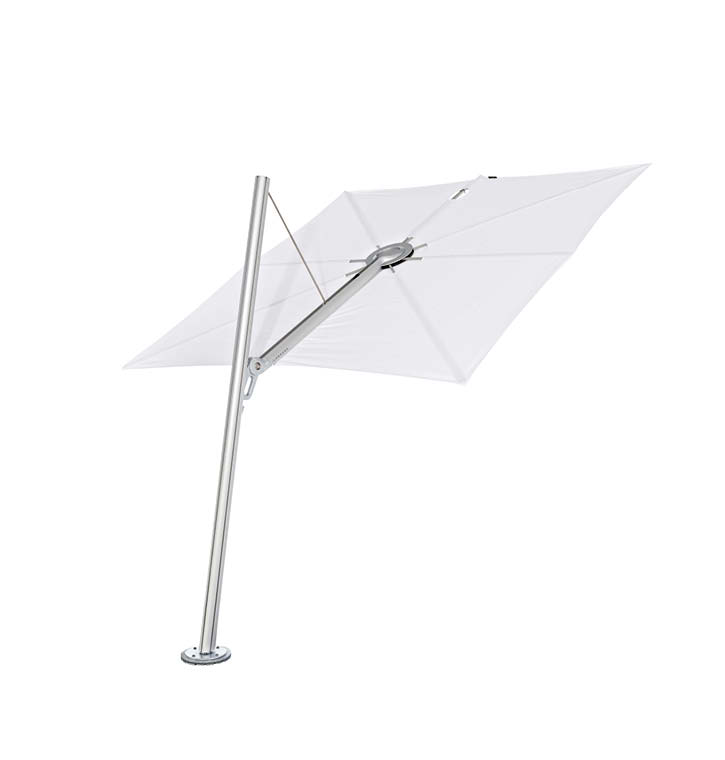 Product Overview
The Spectra collection consists of 5 models – Spectra 90°, Spectra 80°, Duo Spectra, Opposite Spectra and multi Spectra.

Frame is available in 3 finishes: aluminum, lacquered white (RAL9016) and lacquered dusk (RAL 8022).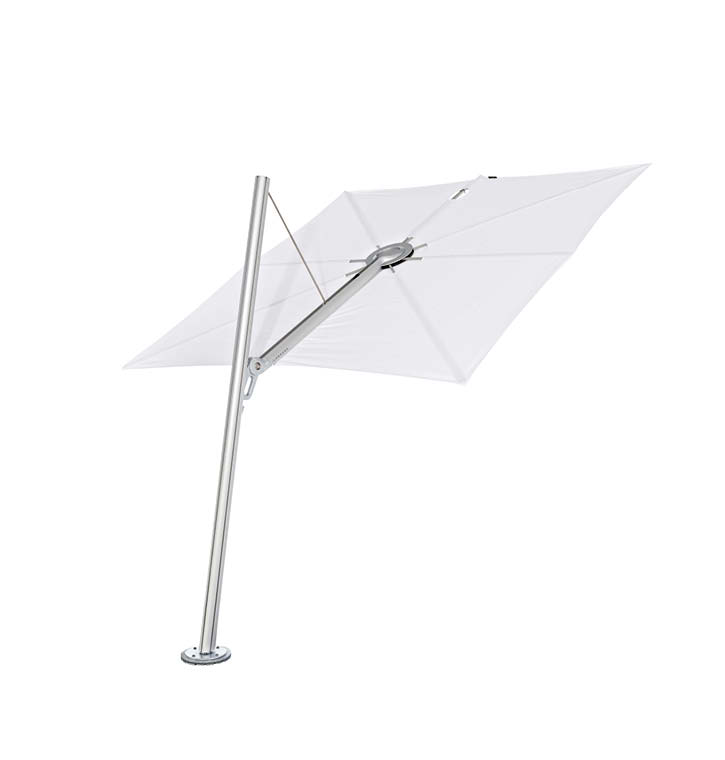 Materials
Steel, Aluminium
Features
acrylic, high-strength
Production process
All design, development and assembly is done in Belgium, this is for the both of us the best guarantee for quality and flexibility. Even long after the warranty period, we want to grant you a lifelong enjoyment of our products. Therefore we offer an extensive after sales service program. Not only you can order replacement canopies or frames, but you can also order each individual component of your umbrella.
Product sheet
Technical sheet Spectra umbrella

Collection
Spectra cantilever umbrella

Official website
Umbrosa unique shade design