Icarus
Icarus embraces and protects
Icarus, the design umbrella of Umbrosa, embraces and protects you. The big leaf is more than just a parasol. Inspired by nature, we designed a shadow maker who also serves as a windscreen at the same time. It creates the safe cocoon feeling, while you can fully enjoy the beautiful weather. The Icarus is a functional design object that surprises everyone by its ease of use and its sustainable character.
The Antwerp-based design triumvirate Bundl was established in 2008. In conjunction with the client, they sketch the outlines of their new products. This leads to new ideas that challenge every organization to grow further with radical and revolutionary products.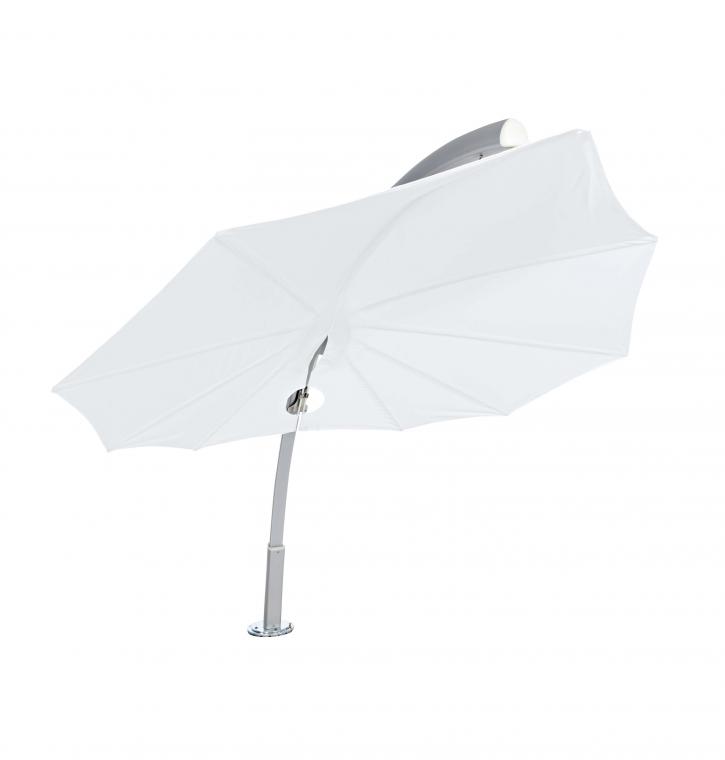 Product Overview
Umbrosa - Icarus
The Icarus design parasol consists of an aluminum frame. The parasol canopy is available in 14 different colours, of which some are available within 2 working days. Check with your dealer for more information. Umbrosa always uses Sunbrella fabrics, which are durable, water-repellent and UV-resistant.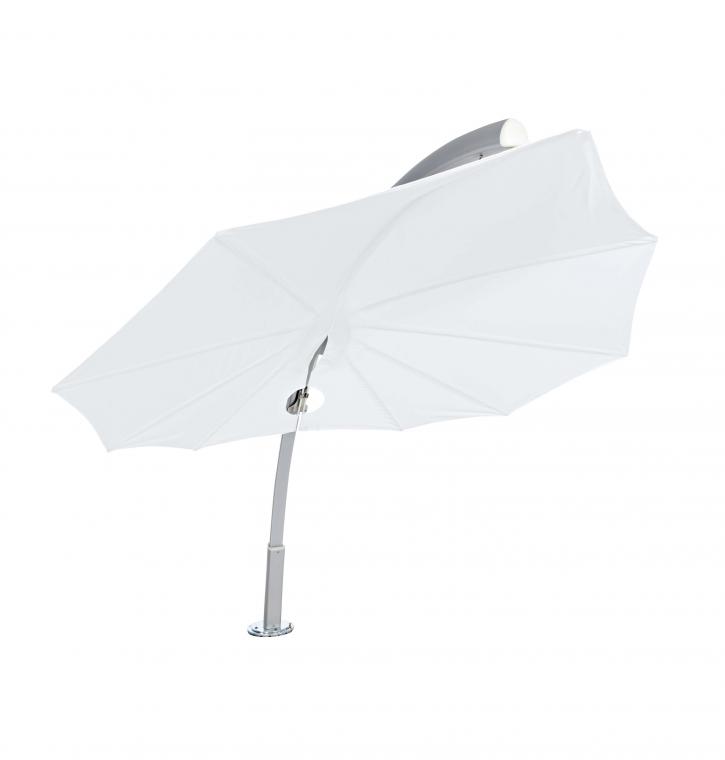 Materials
Steel, Aluminium
Production process
Umbrosa designs and produces parasols and shade sails in which the design and high quality are very important and highly valued. They are produced and marketed in Belgium, in our own production hall and warehouse in Roeselare.
Product sheet
Umbrosa Icarus technical sheet

Collection
Umbrosa umbrella collection

Official website
Corporate website Umbrosa