Pinnacle Sideboard
The sideboard from the Pinnacle collection has a wooden structure with leather applications. The curved sides create soft lines that contrast with the more linear legs. The top is optional in marble or natural wood. The storage unit is equipped with internal LED lighting and light gold metal details.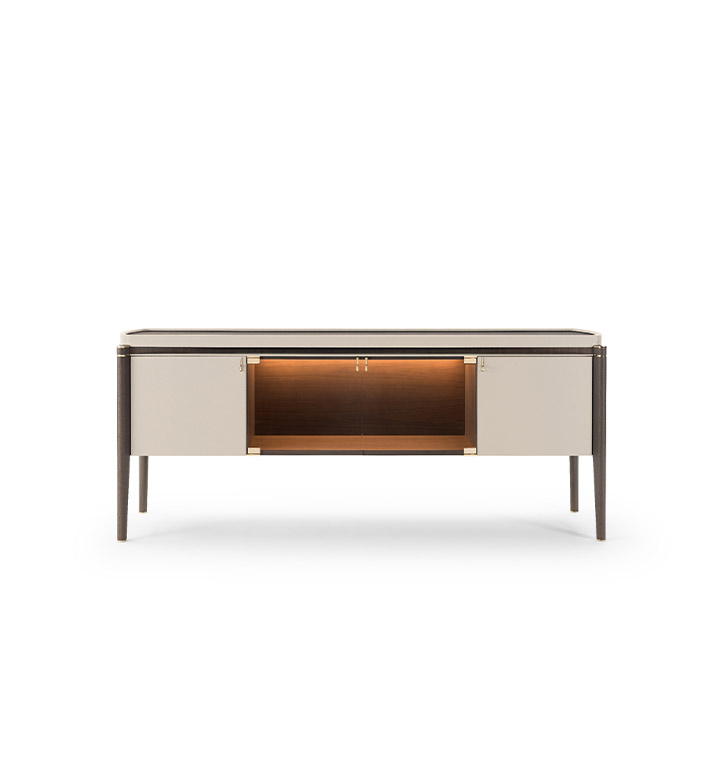 Descrizione prodotto
Pinnacle is therefore a collection full of symbols and meanings, masterfully expressed in every detail. Bold, steep, vigorous strokes, soothed by others that are softer and more circular such as in the enveloping back of the chairs or in the curved sides of the sideboard. while on the one hand the almost austere gray walnut wood and on the other the gentler and softer leather express the balance between grandeur and grace.
BRAND SELECTION
OUR PRODUCTS