Melting Light sideboard
The sideboards of the Melting Light collection are available in two models, one with sliding front doors, one with 4 hinged doors. The sideboard with sliding doors has an upper compartment with flap doors, the front part is available with leather or natural wood upholstery. The sideboard with hinged doors has a natural wood structure and a marble top, with leather applications to embellish the structure.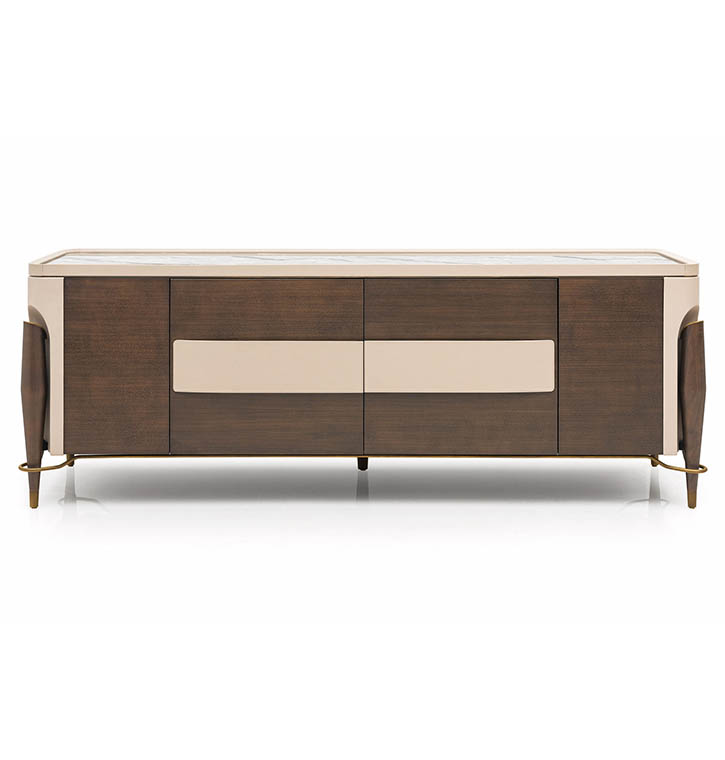 Product Overview
Inspired by a desk from the Ming dynasty, the brushed metal details include and define the volumes of all the products in the collection, becoming their distinguishing feature.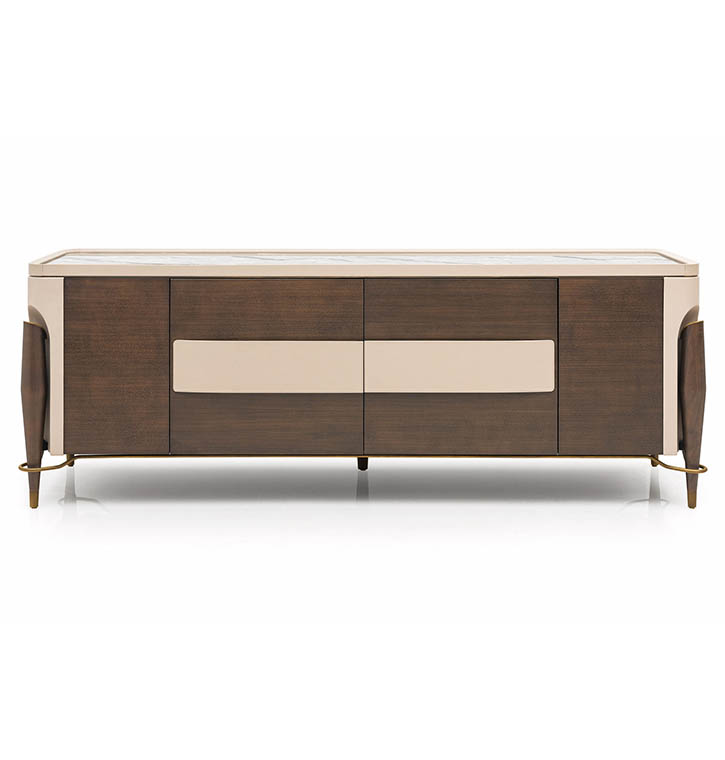 Product name
Melting Light sideboard
BRAND SELECTION
OUR PRODUCTS