Eclipse Chest of Drawers
The chest of drawers of the Eclipse collection has an essential and curvilinear design, with six drawers completely covered in leather as the top, the circular section legs are in glossy lacquered wood. The handles are in light gold metal.
Designed by

Andrea Bonini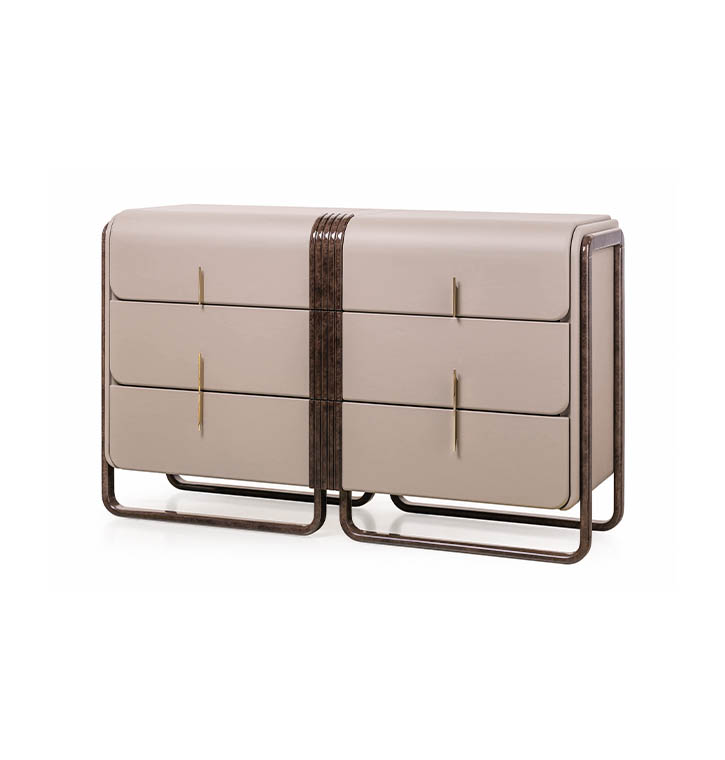 Product Overview
The Eclipse sleeping area is characterized by its play of light and shadow in a balanced dance that catches the eye and the imagination. Etheric design for the four-drawers dresser as well. Legs with circular section are made of wood, top and drawers are fully covered in leather and the handles are in polished metal.
BRAND SELECTION
OUR PRODUCTS