KIRK
Comfortable, sober, linear in design yet equipped with surprising geometries: with its elegance KIRK becomes the protagonist of the living area.
Sofa with metal base painted in various colors and removable cushions in fabric, leather or eco-leather.
Available in armchair, two-seater sofa, three-seater sofa versions, with ornamental cushions and glass holder tablet.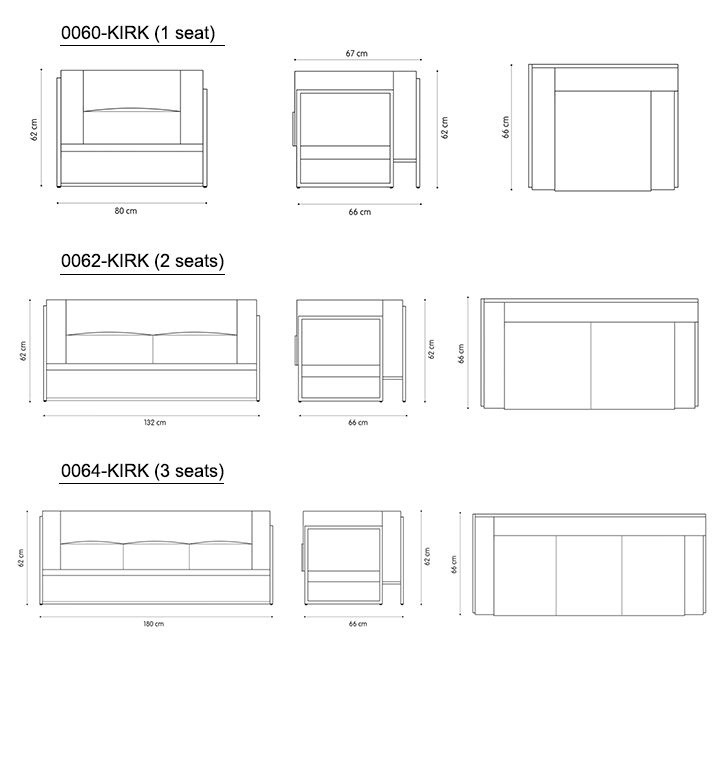 Product Overview
0060-KIRK Armchair
0062-KIRK 2 seats
0064-KIRK 3 seats

BASE: Painted Metal

PADDING: Resinated Foam with Fire Retardant Velvet and density:
- SEAT: 35 Model Kg / m3
- ARMRESTS: 35 Model Kg / m3
- BACKREST: 30 Kg / m3 model with 45 Kg / m3 Memory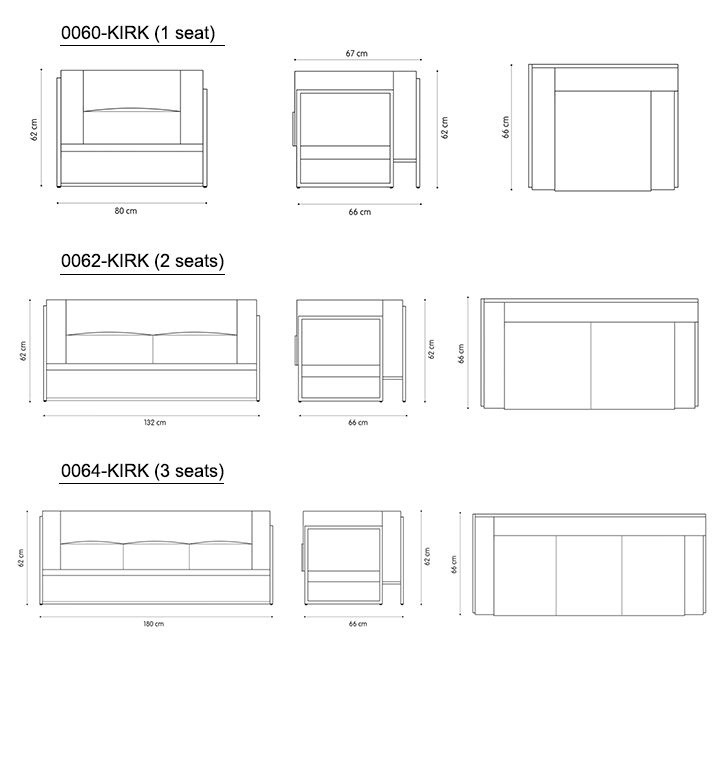 Materials
Steel, Eco-leather, Leather
Dimensions
0060-KIRK (Armchair)
Height: 62 cm
Width: 80 cm
Depth: 66 cm

0062-KIRK (2 seats)
Height: 62 cm
Width: 132 cm
Depth: 66 cm

0064-KIRK (3 seats)
Height: 62 cm
Width: 184 cm
Depth: 66 cm
BRAND SELECTION
OUR PRODUCTS