"Flower" armchair
Nature has always been the greatest source of inspiration for man. The spontaneous aesthetics of the leaf, the tree, the flower, is an object of wonder. And it becomes art when you manage to grasp and recreate it: this is how "Flower" was born.
The shell of the "Flower" chair opens like the petals of a flower: a truly symbolic design, as its name suggests.
It is a fresh and innovative product, which is made in two versions: in "soft touch" polyurethane or upholstered in fabric or leather. The ergonomic design and the slight flexibility of the backrest give "Flower" a maximum comfort.
The Flower fits with character in both residential and commercial areas: its iconic shape will characterize any destination where it will be used.
"Flower" is more than a seat: it is a symbol.
The "soft touch" integral polyurethane is a material with interesting and innovative characteristics: Thanks to its composition it is non-deformable, while maintaining softness and flexibility.
It is fireproof and is the winning ally for sanitizing environments: in fact, it does not retain moisture and creates an environment hostile to the proliferation of mites and bacteria.
By passing the bleach test, today more than ever we are pleased to offer you a quality seat, resistant and easily sanitized.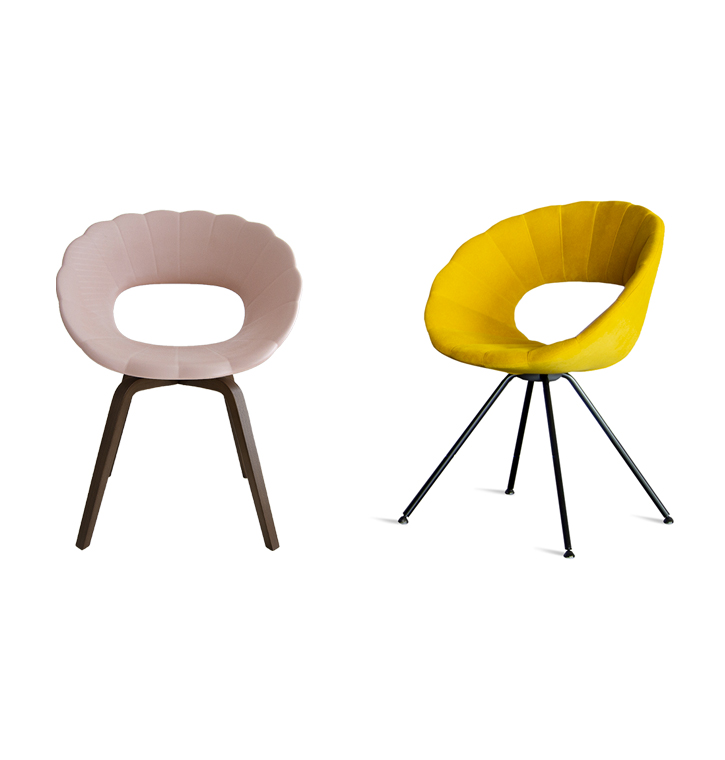 Product Overview
"Soft touch" version: shell in flame-retardant integral polyurethane available in different shades and colors.
Upholstered version: shell in injected flame-retardant polyurethane, available with different types of upholstery, fabric or leather.
Available with bases in wood, steel, aluminum, fix or swivel with return mechanism.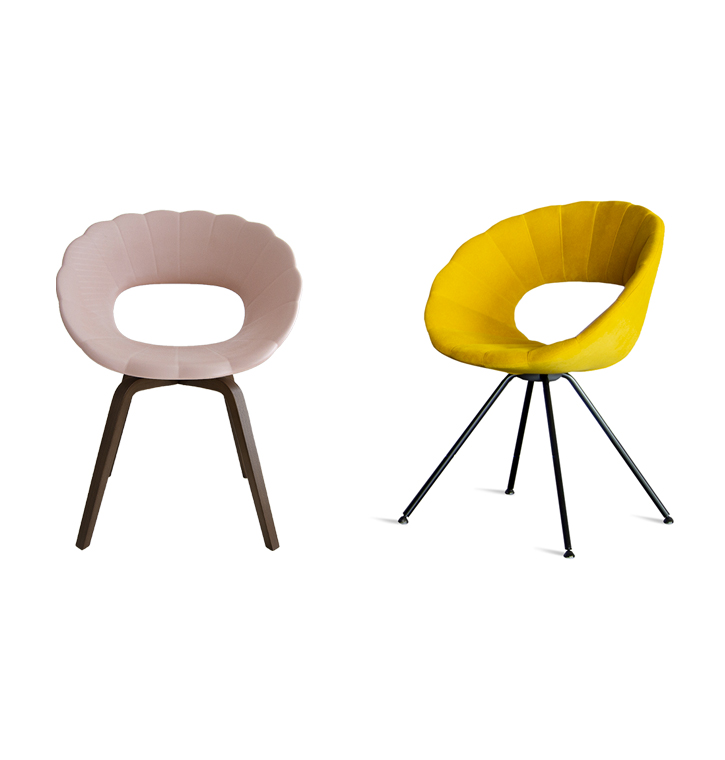 Product name
"Flower" armchair
Designer
Martin Ballendat
Official website
https://tononitalia.com/

Designed by

Martin Ballendat
BRAND SELECTION
OUR PRODUCTS