T45 & D90 | Bespoke project
Category: Kitchen furniture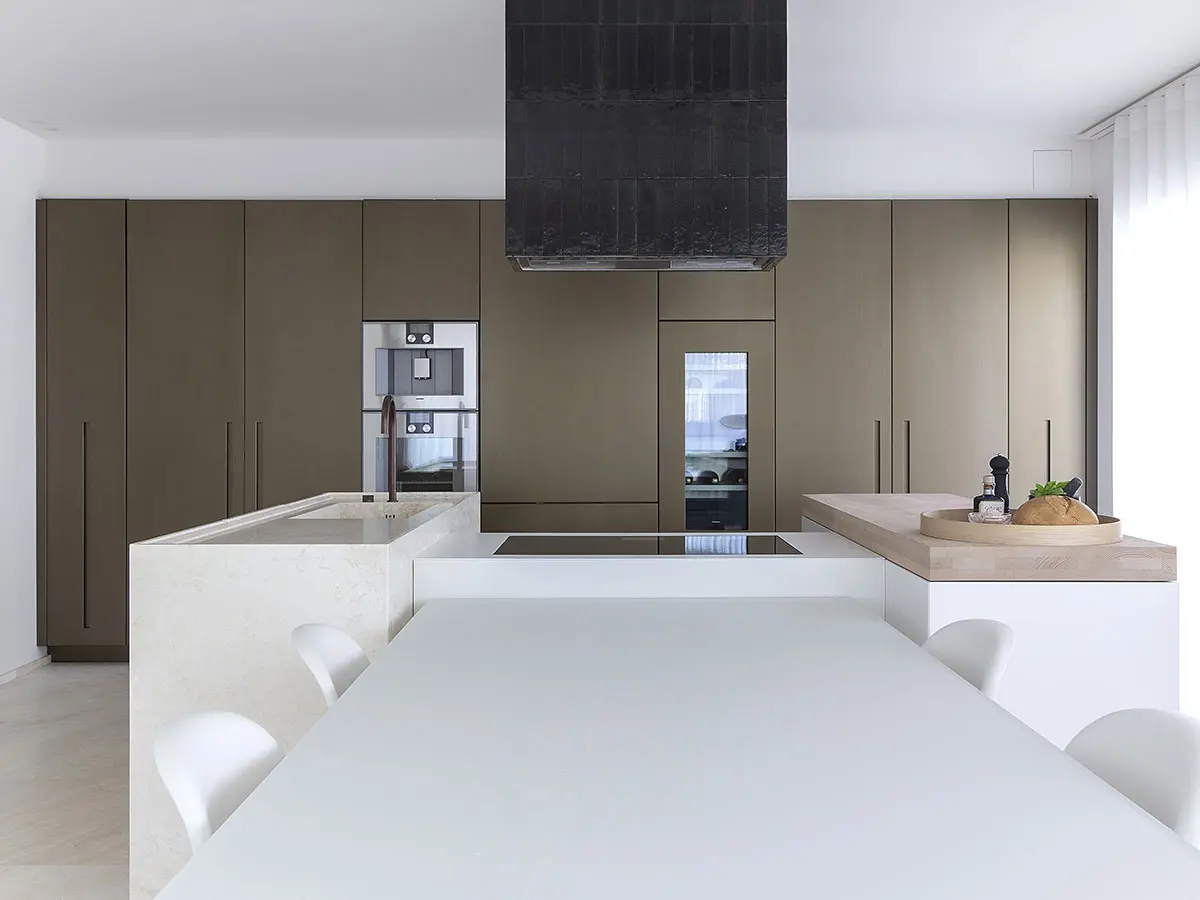 A concealed kitchen featuring an island with an articulated and unusual "H" shape, divided into three parts, each with its own specific function.
For a private apartment, TM Italia furnished a concealed kitchen with a custom-made island.
The element that characterizes this totally custom project is the island with an articulated and unusual "H" shape. The other eye-cathing peculiarities are the general chromatic harmony in addition to the variety and value of the materials used: wood in different essences, lacquers, stainless steel, stone and Corian ®. The imposing island is divided into three parts, each of which has its specific function. The part made entirely of travertine, both for the worktop with anti-drip edges and for the fronts and side panels, houses the sink assembled in stone. In the central part of the island made of Corian® there is the large flush-mounted hob, while the third area is dedicated to conviviality with the dried evaporated beech wood top. The tall units are equipped with retractable doors in special lacquered satin brass with inside handle that reveal the fronts and internal shelves in teak wood and worktop and back in stainless steel. An open wine cellar has also been included in the composition.
Design: Maria Gabriella Alboini
BRAND SELECTION
OUR PRODUCTS