Biancafiore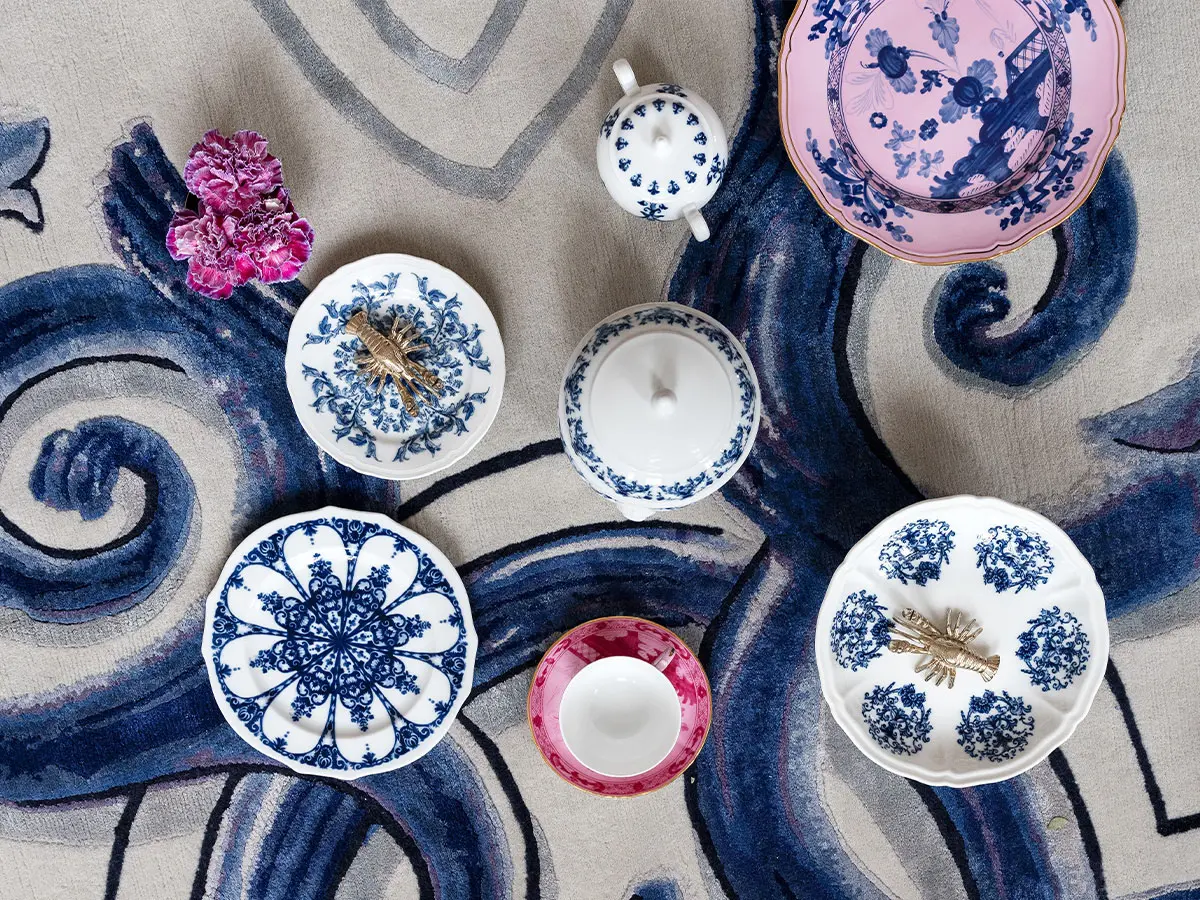 The aesthetics of Chinese porcelain in textiles
The artists of Tapis Rouge continue to pursue innovation, using motifs of characteristic visual effects of artistic techniques in carpet knotting. The white and blue canvas with mirrored ornaments replicates the deep cobalt in porcelain paintings. A multitude of fiber tones are used to subtly change colors from deep blues to clear blues and lilacs. The curved lines of the floral pattern are as if applied with a brush on a smooth white porcelain glaze.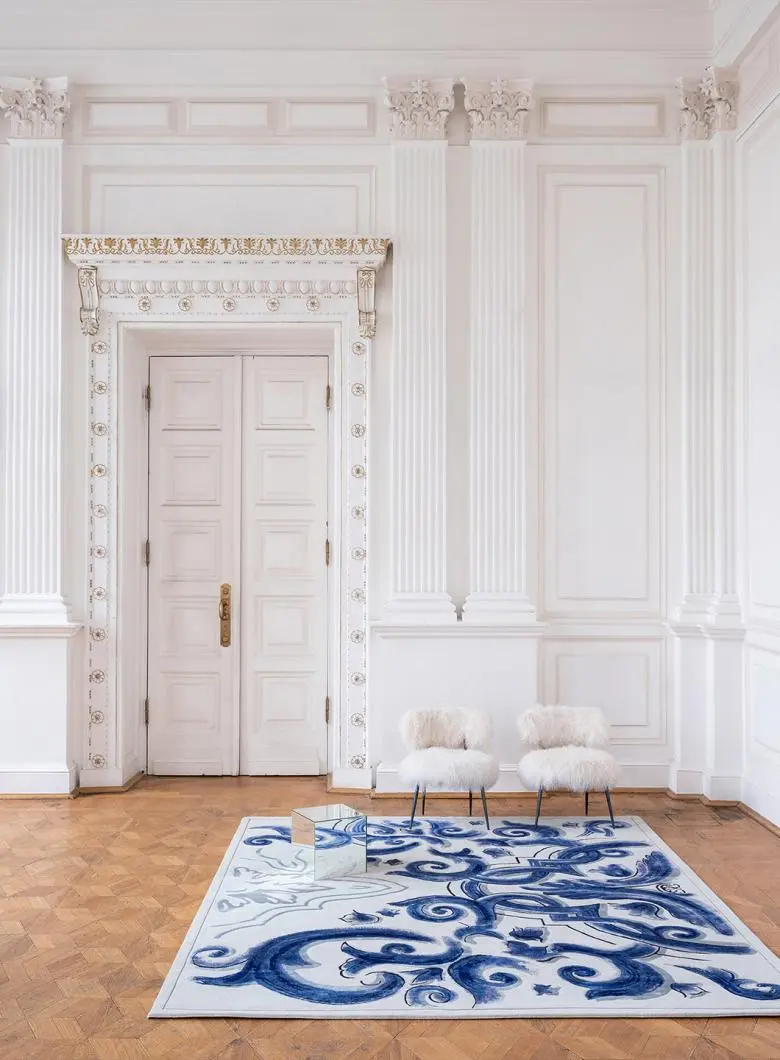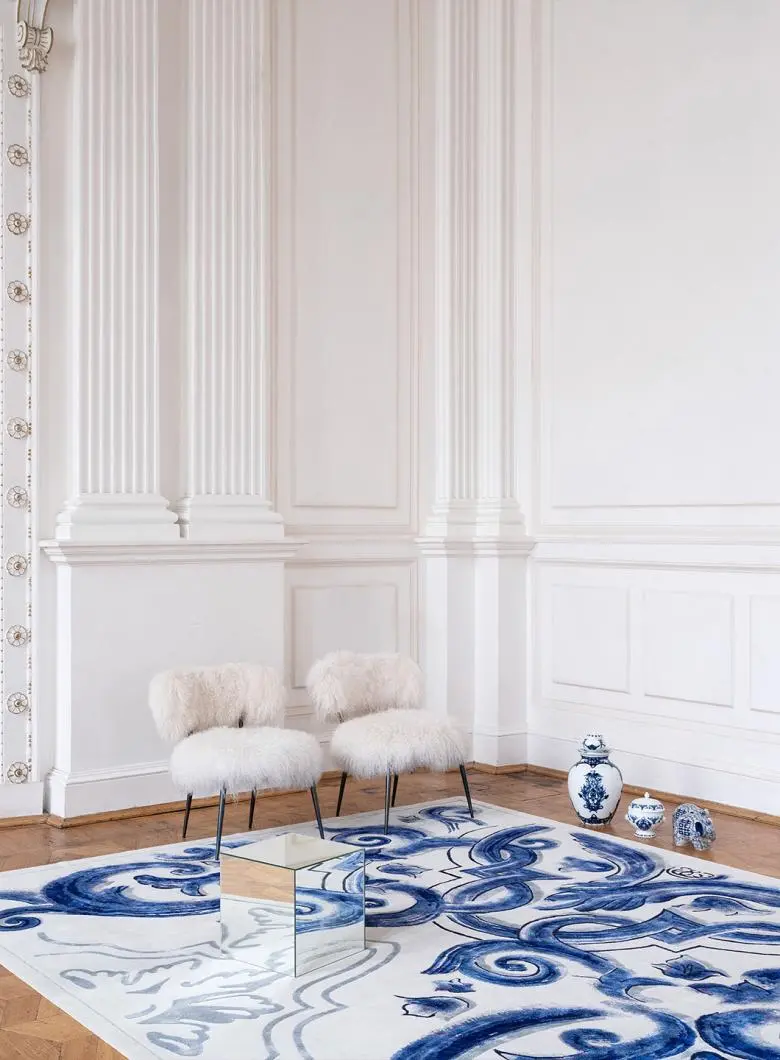 Craftsmanship: the experience of generations, manifested in matter
The wool and silk rug, hand-knotted by Nepalese artisans, represents the richness and quality of natural materials and soulful craftsmanship. Using centuries-old tradition of hand weaving to realize the idea of European designers is a trend in contemporary art, where authentic handmade items become collectible. Biancafiore rug is soft, with high pile and detailed carving highlights the whimsical curves of the pattern.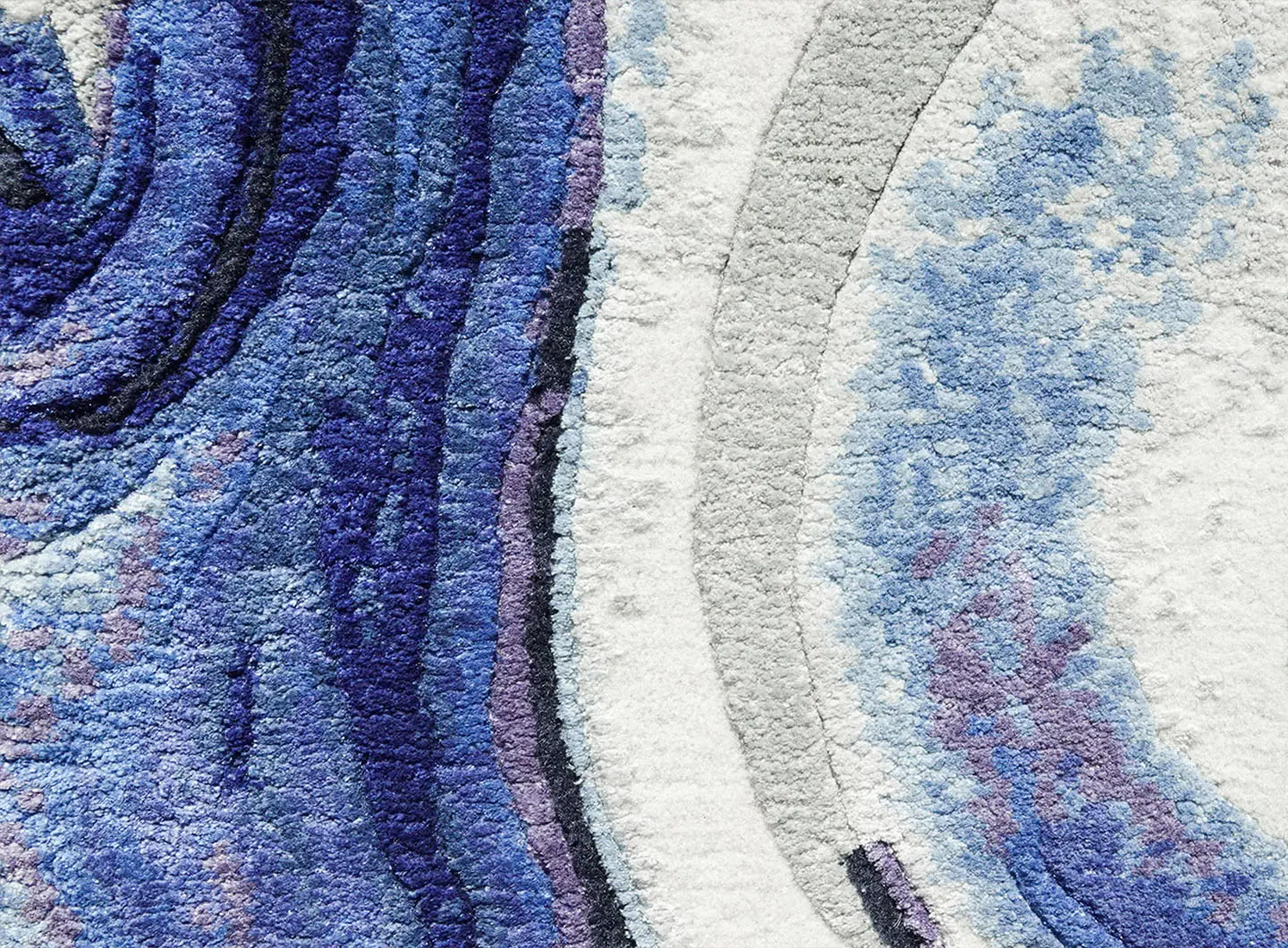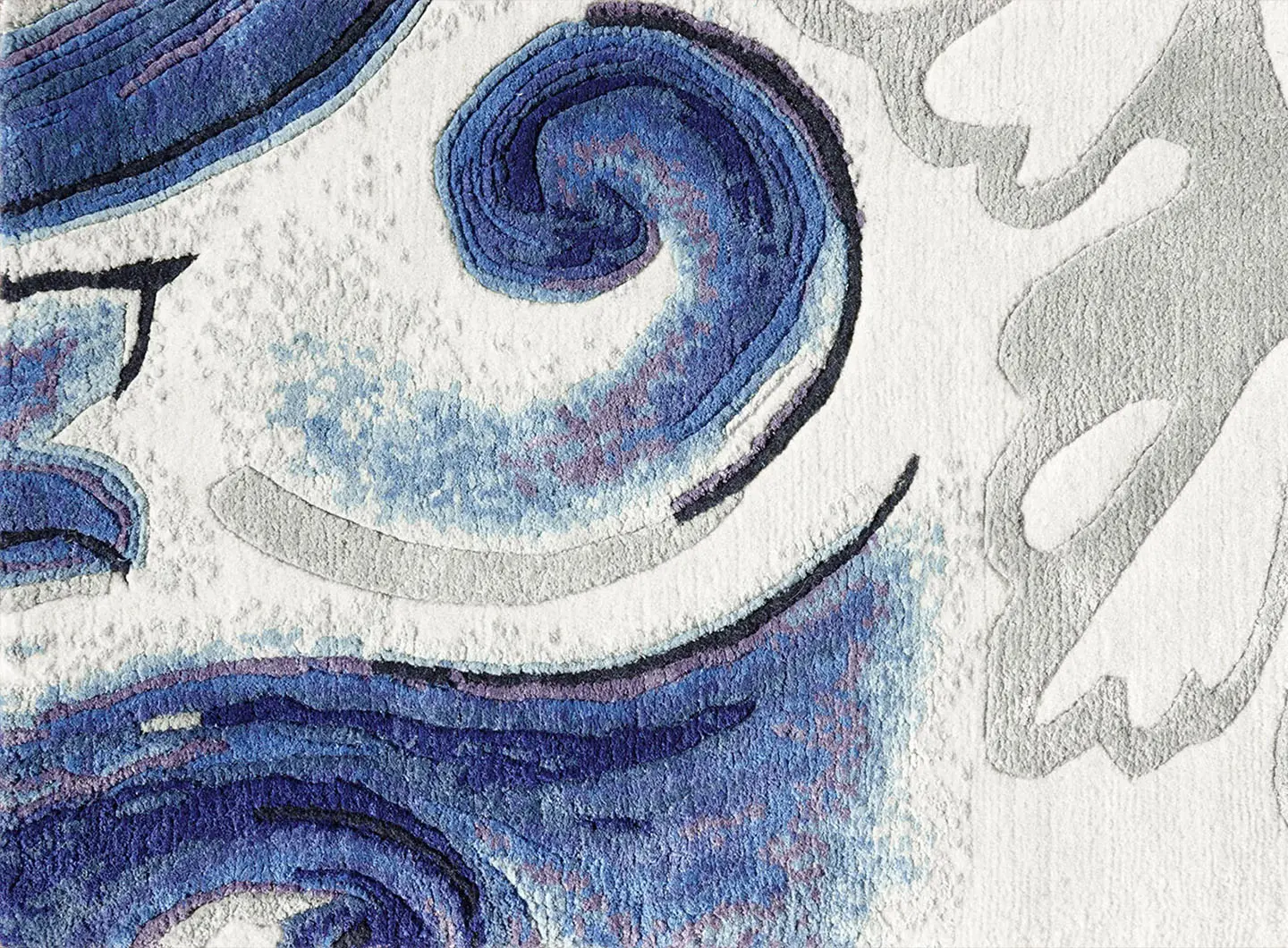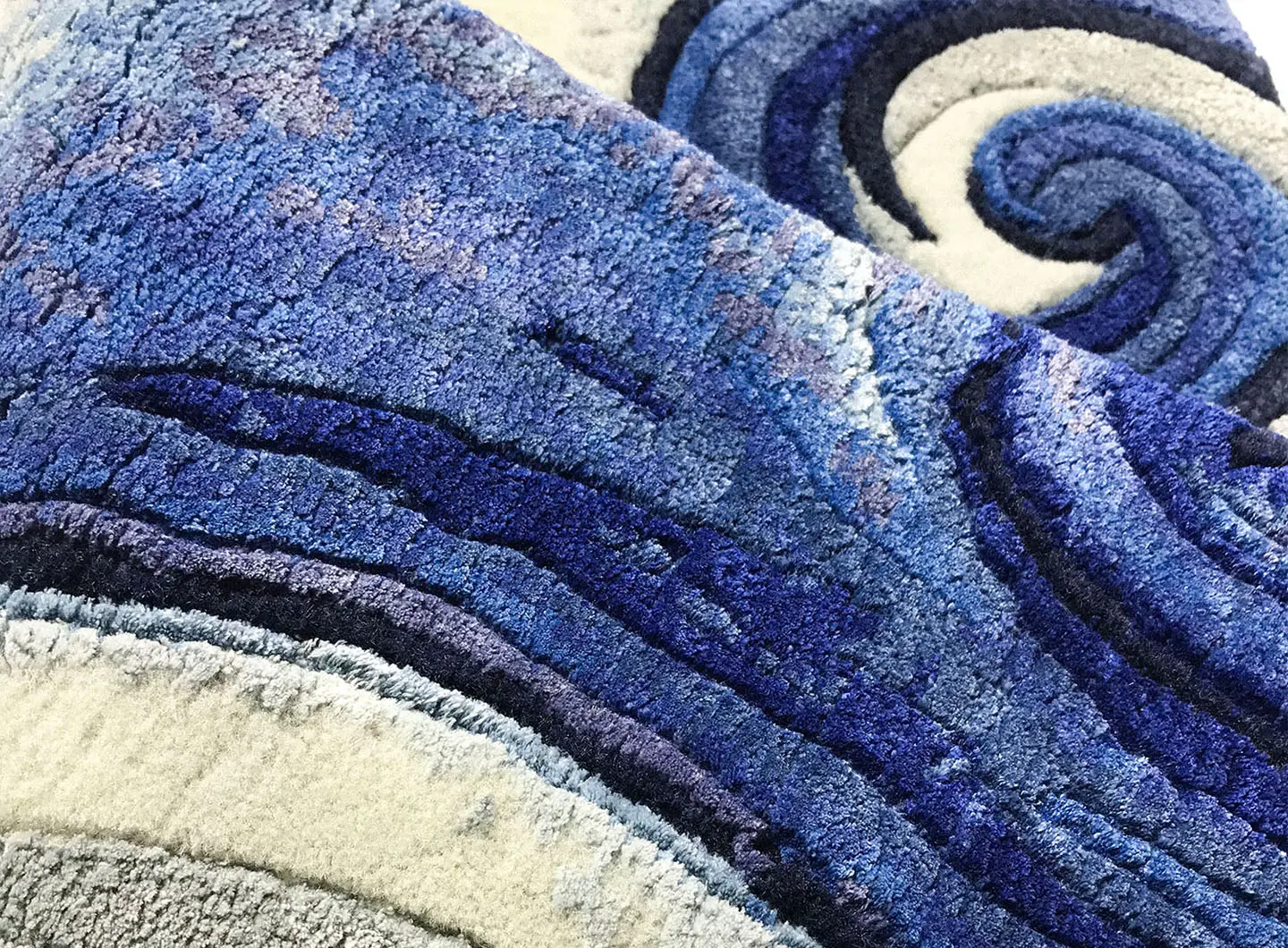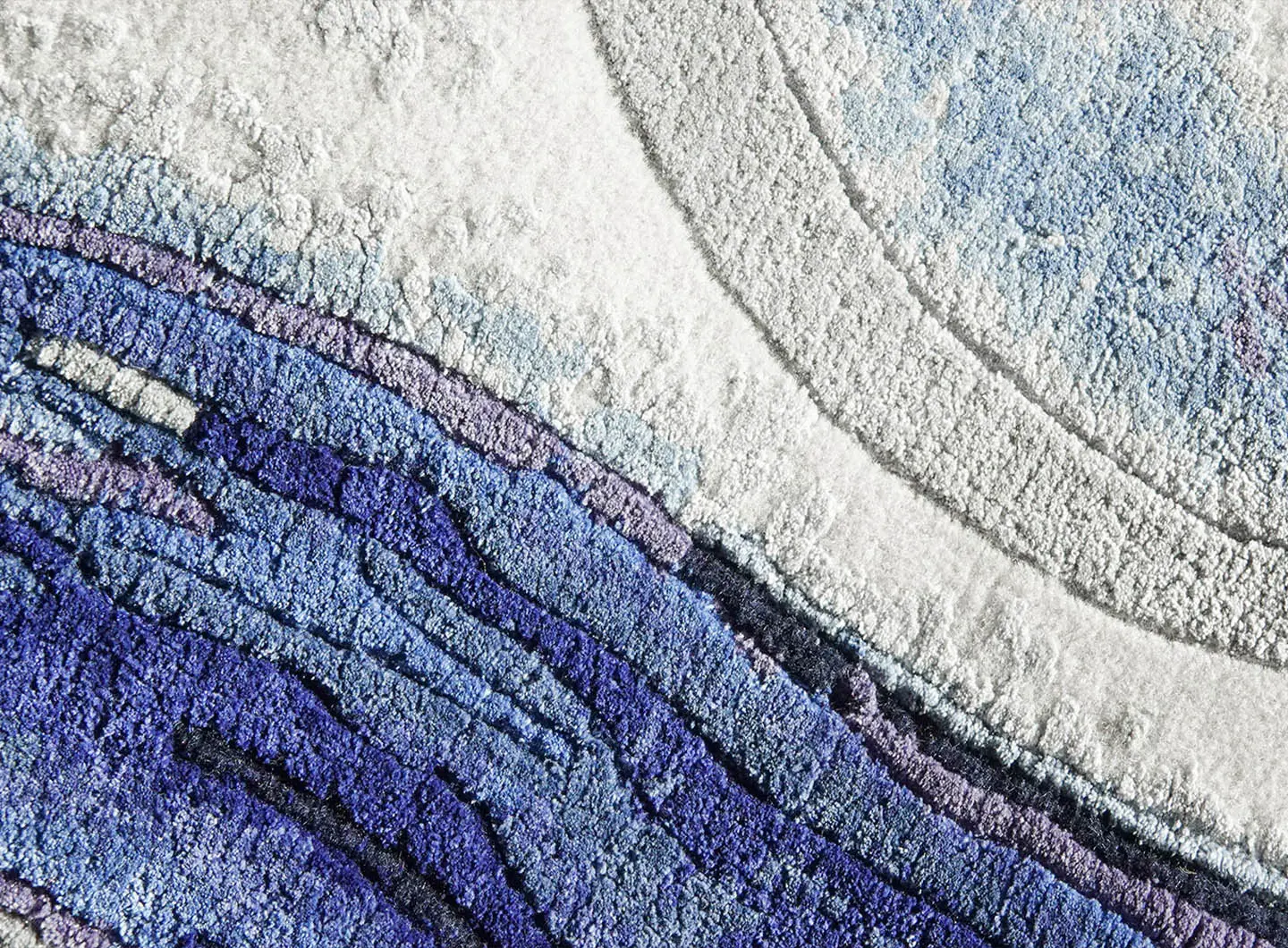 BRAND SELECTION
OUR PRODUCTS