Cordiale Lumière
Cordiale Lumière reminds of a balance among functional, technical and aesthetics aspects. The line, essential and embellished by the brass finishing, is a tribute to Art Déco, with all the contemporaneity of polyethylene.
 The lamp is available in wall version, Cordiale Applique, and it can be used individually or in different compositions. Cordiale Lumière belongs to Cordiale bar counters collection, designed by Roberto Paoli.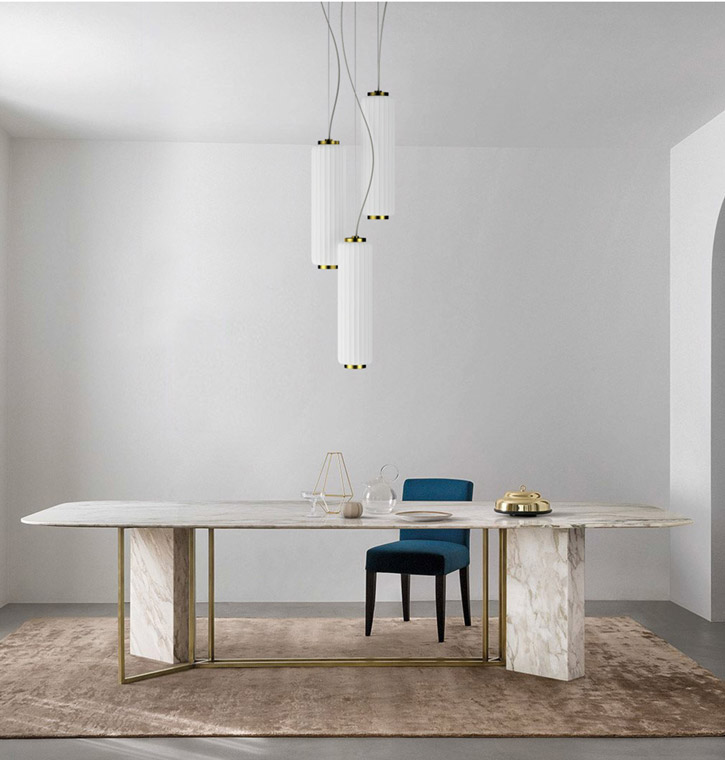 Descrizione prodotto
Lampada a sospensione in polietilene con inserti in ottone.
Hanging lamp in polyethylene with brass ceiling cap.
Illuminazione a LED. LED lighting.
Available in Light White and Light Vanilla.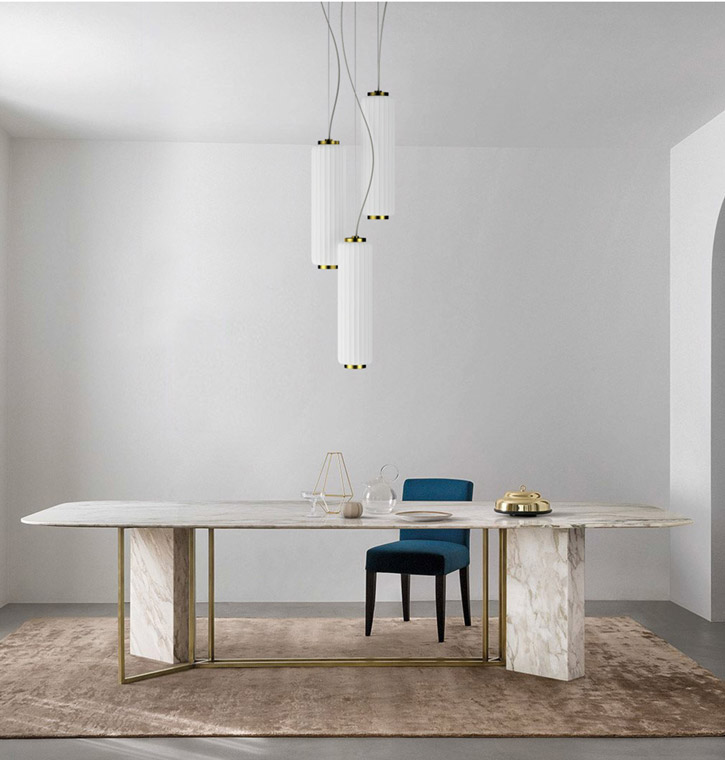 Product name
Cordiale Lumière
Materiali
Brass, Polietilene
Caratteristiche
Spotlights
Scheda prodotto
datasheet download

Collezione
find out Cordiale collection

Sito web ufficiale
find out more

Designed by

Roberto Paoli
Roberto Paoli is an Italian architect and designer and he is specialized in little design creations.  His careful creative process combines his technical knowledge with a deep performance of materials to innovate and to give substance to products with high formal cleanliness. His studio deals with product design and on interior design and architecture, developing projects for housing, shops and showroom, events and fair stands. In 2013 he founded his own brand "Seminato Mercadante" with which he self-produced strong research items, experimentation and innovation. From 2009 to 2012 won the Chicago Good Design Award for four consecutive times, tand he won the famous award again in 2019, thanks to Gelée Lounge created for SLIDE.
BRAND SELECTION
OUR PRODUCTS