SITAP Carpet Couture Italia
INTRODUCES
Devotion Omnia rug Limited Edition
Devotion Omnia rug celebrates pure love and enhances everything around it, thanks to its spiritual flair. A precious hand-tufted rug, today a contemporary sculptural design element. Perfect on the ground, wonderful on the walls as a modern tapestry. Refined in its authentic simplicity.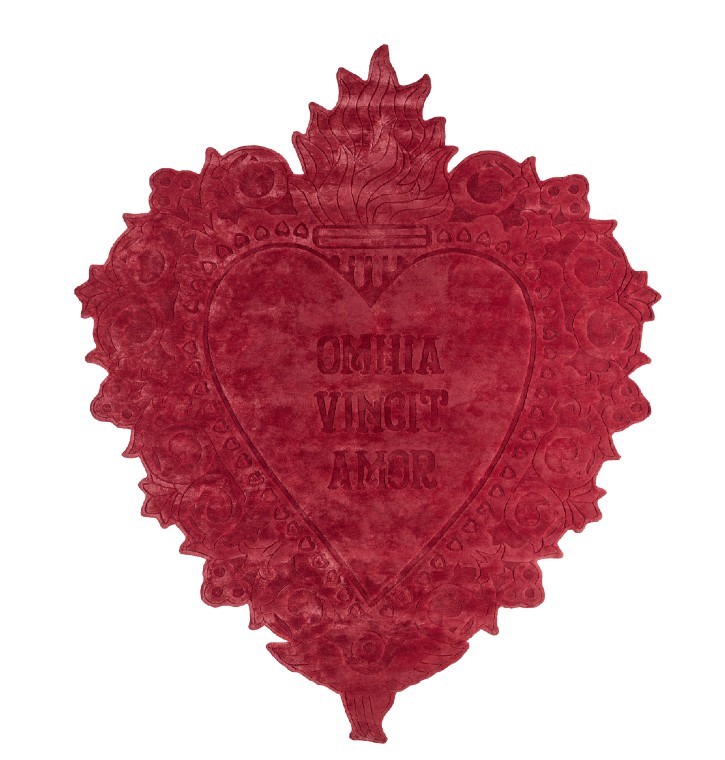 Product Overview
Bamboo Silk 100% - Pile height 8-12 mm - gr 7000/sq. mt
Limited Edition - Haute Couture Collection

Hand-carved word or sentence customizable on demand.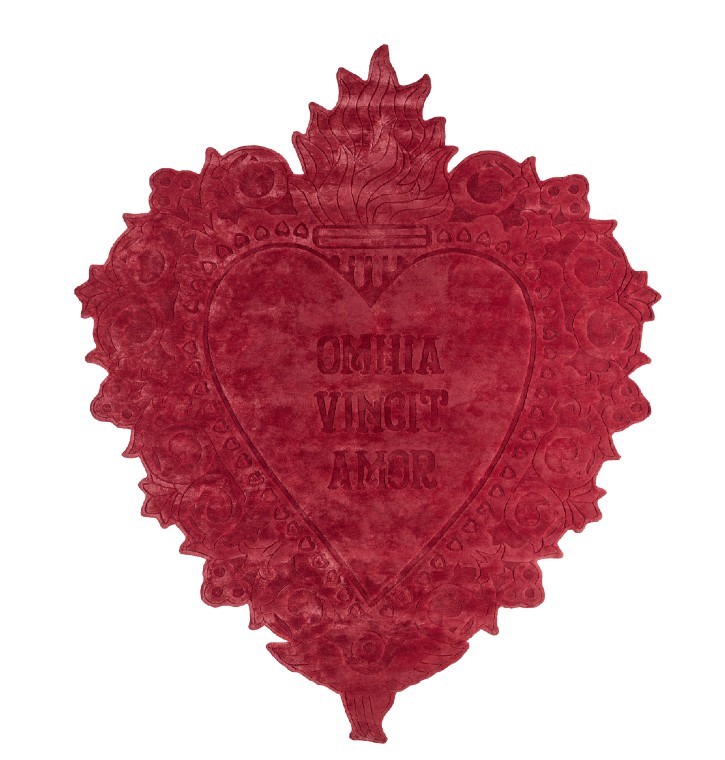 Product name
Devotion Omnia rug Limited Edition
Designer
Barbara Trombatore
Dimensions
Available by reservation. Custom sizes on demand.

Production process
Bamboo silk handtufted carpet.
Product sheet
Devotion Omnia rug collection - Limited Edition

Collection
Limited Edition Haute Couture Collection

Official website
SITAP Carpet Couture Italia Official website

Three different colors designed, Devotion Omnia rug line goes on deeper every Love topic. Love as Passion with Ruby Red color, Love as Eternity with Pearl Gray color and impossible Love in Black tones. Sacred heart burning flame light up the path, that leads to the future.
Feel the Beat and #RugRevolution
BRAND SELECTION
OUR PRODUCTS