SITAP Carpet Couture Italia
INTRODUCES
Alyssa rug collection
From the greek idiom "alike" - sea creature - Alyssa rug takes its name. A contemporary goddess, who is no longer reborn from the waters but from raw materials, as ancient as its nobility, proud and combative as she really is. Alyssa is now ready to conquer the world, High Fashion & Design symbol.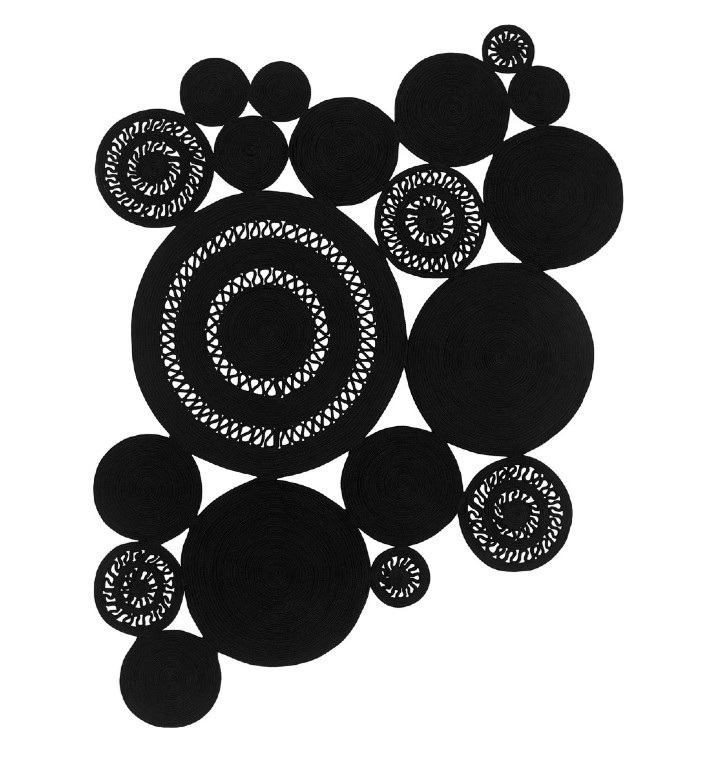 Product Overview
100% Polypropylene Natucal Rope - gr 2300/sq. mt
Haute Couture Collection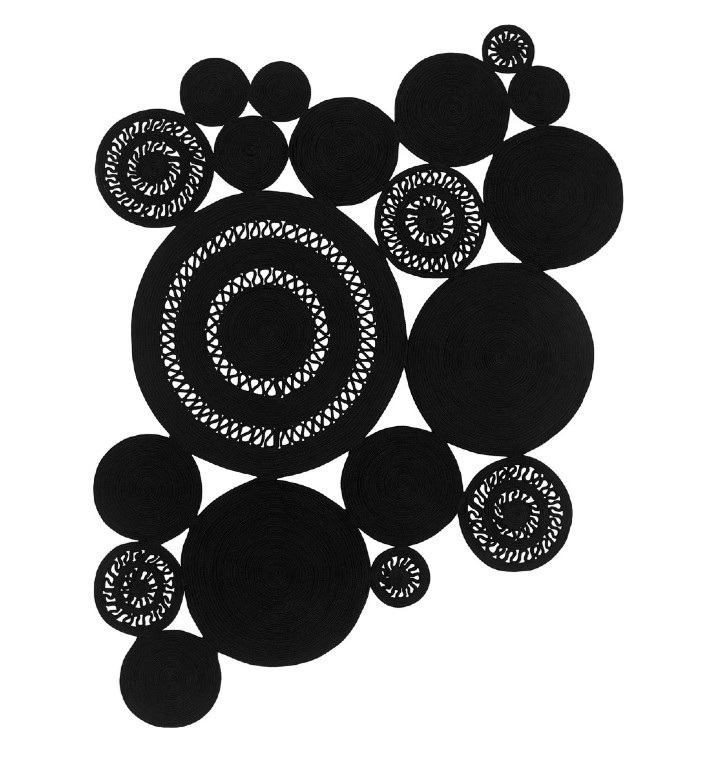 Product name
Alyssa rug collection
Designer
Barbara Trombatore
Dimensions
160x230 cm - 200x300 cm
Custom sizes on demand.
Production process
Hand-woven carpet made of nautical rope.
Product sheet
Alyssa rug line - Haute Couture Collection

Collection
Haute Couture Collection

Official website
SITAP Carpet Couture Italia Official website

Haute Couture Alyssa Patchwork line includes black, silver and black/gray (2021 new) tones, but there's much more. Alyssa round shapes with 1A and 2B models available in three different sizes.
Alyssa Renaissance is an editorial project born from Barbara Trombatore creative flair, SITAP CEO & Creative Director.
A contemporary legend, where the past of the ancient Made in Italy craft traditions meets current shapes. The result is intense to the eye, suggestive to the touch, exciting for the soul. Haute Couture Story, a hymn to rebirth, to the aim to take back the world again. From the nautical rope, history brings to life and turns into a carpet. Its soul is feminine, strong and sensual as Elissa is, the Queen of Carthage, in nautical rope dressed.
This is our Alyssa Renaissance...
BRAND SELECTION
OUR PRODUCTS