Walk-In Status
Category: Cabinets and containers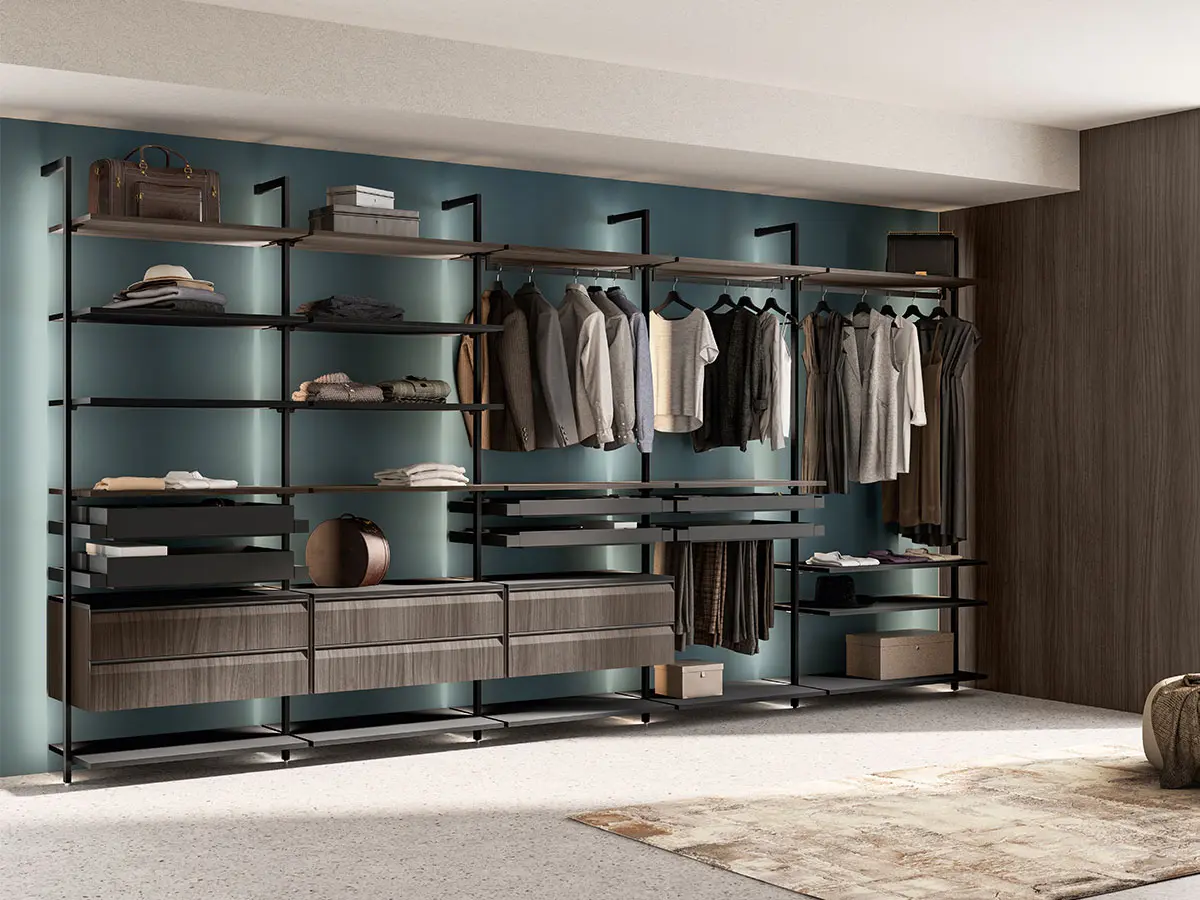 Simplicity, functionality and extreme adaptability to space: Walk-in Status is the perfect solution for organising your clothes and accessories, to be lived freely surrounded by Scavolini's quality and style.
A distinguishing aspect of the Walk-in Status is the extreme lightness of the aluminium supporting structure; available in Rust, Black and Titanium finishes, it features solid uprights - anchored to the wall with an L-shaped element or fixed to the ceiling for full-height solutions - ideal for ensuring the utmost stability. A solution that is clever in shape and functional in substance, designed for those who love compositions that are completely visible but which can easily be concealed using sliding walls or stylish curtains.
Compositional freedom is another distinctive quality of the Walk-in Status project: the structure can, in fact, be complemented by a vast range of accessories that can be integrated and matched with each other: base units with drawers, shelves, clothes rack, drawer units, baskets, trouser rack, pull-out trays, laundry unit, shoe racks and storage containers. The height of each element can be adjusted so that everything is always kept neat and tidy, at hand and easy to reach.
The company's innate attention to detail finds its ultimate embodiment in Walk-in Status: during the design phase, specific attention was also paid to the LED lighting built into the profile of the uprights, which, with its discreet yet highly scenic allure, emphasises the silhouettes of the walk-in wardrobe without compromising its practical function.
Designed by

Vittore Niolu
BRAND SELECTION
OUR PRODUCTS