Plaza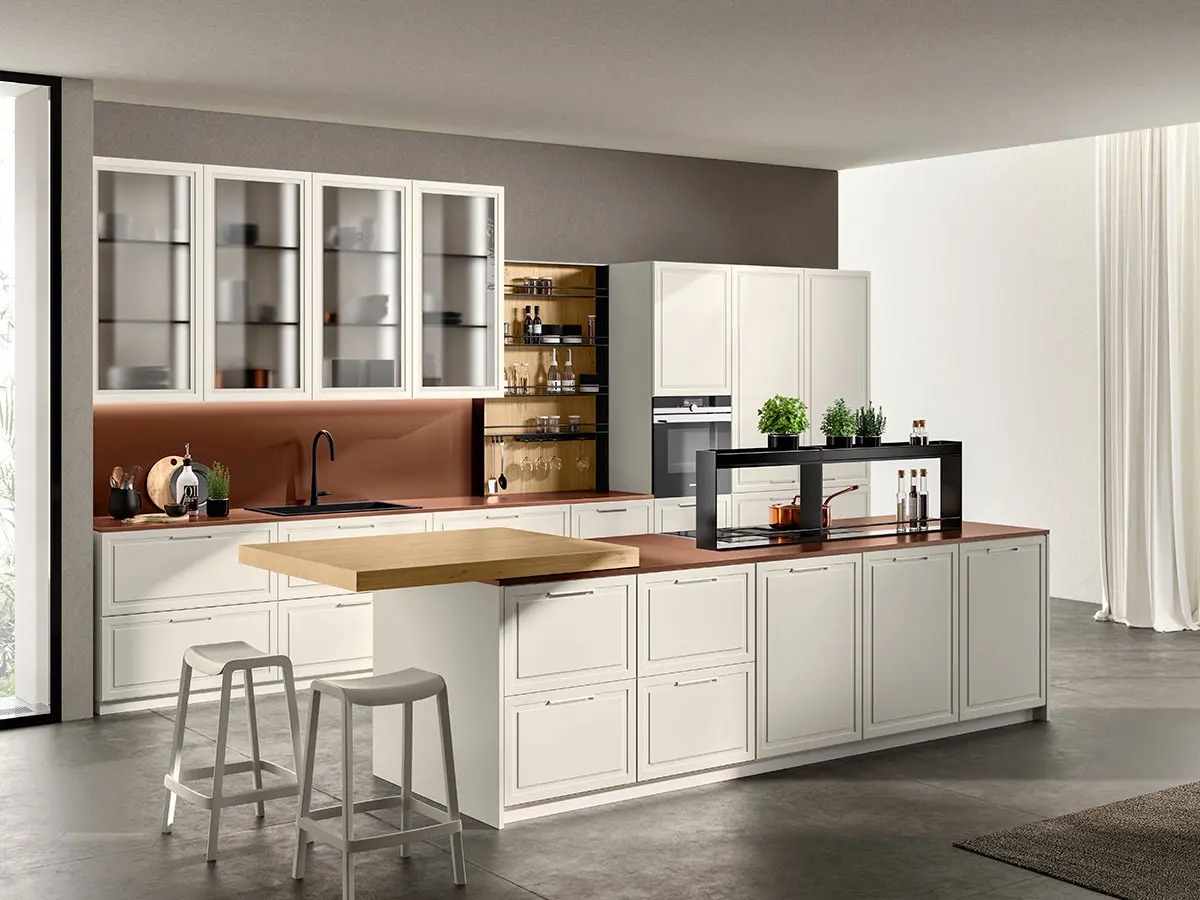 With the Plaza collection, Scavolini experiments with a new classic-contemporary idea, giving shape to a unique and sophisticated style that blends functions with ergonomics.
Stylistically speaking, the distinguishing aspect of the collection is the pantographed door, which features a cornice motif carved into the 22 mm thick front and additional custom shaping on the perimeter edging. The exquisite details, the truest expression of Italian know-how, is perfectly expressed through the wide choice of colours, provided by twenty-five different glossy and matt lacquered shades to create tailor-made solutions to suit every need.
The aesthetics of the composition also features a choice of door opening systems: with integrated recessed grip profile system which, besides ensuring a safe and comfortable grip, emphasises the modern and contemporary look of the solution, or with a recessed handle, made to design, in the same colour as the fronts or in contrasting colours, to create another decorative aspect, again aimed at the utmost practicality.
Another functional and characteristic element of the Plaza project is the presence of sliding modules that uniquely fit into the compositions to "screen" the extraction area or to lend motion to the configuration, creating new compositional synergies, thus conveying the extreme versatility also in the living room and bathroom areas.
The focus on ergonomics, the extreme modularity and the utmost compositional freedom can also be found in matching the furnishing solutions with the Set Up wall system accessories – available for all Scavolini collections - useful for creating perfectly equipped corners, to help organise the spaces and the practical needs of those who live in the environment. 
The functional and innovative solutions of Plaza also adorn the room dedicated to well-being with exquisite style: once again, the star is the pantographed door, available with Round recessed grip profile opening or with recessed handle, made to design.
The quarz washbasin unit worktop is also extremely striking; it can be combined with matching furniture from the collection or be hanging, for a more ethereal result.
Considerable attention has also been paid to the amount of storage space in the bathroom, thanks to the sliding wall elements that can be placed anywhere, and which become another scenic and functional feature. The furnishing solution is further complemented with a new mirror, made to design and backlit, which directs the light upwards and downwards.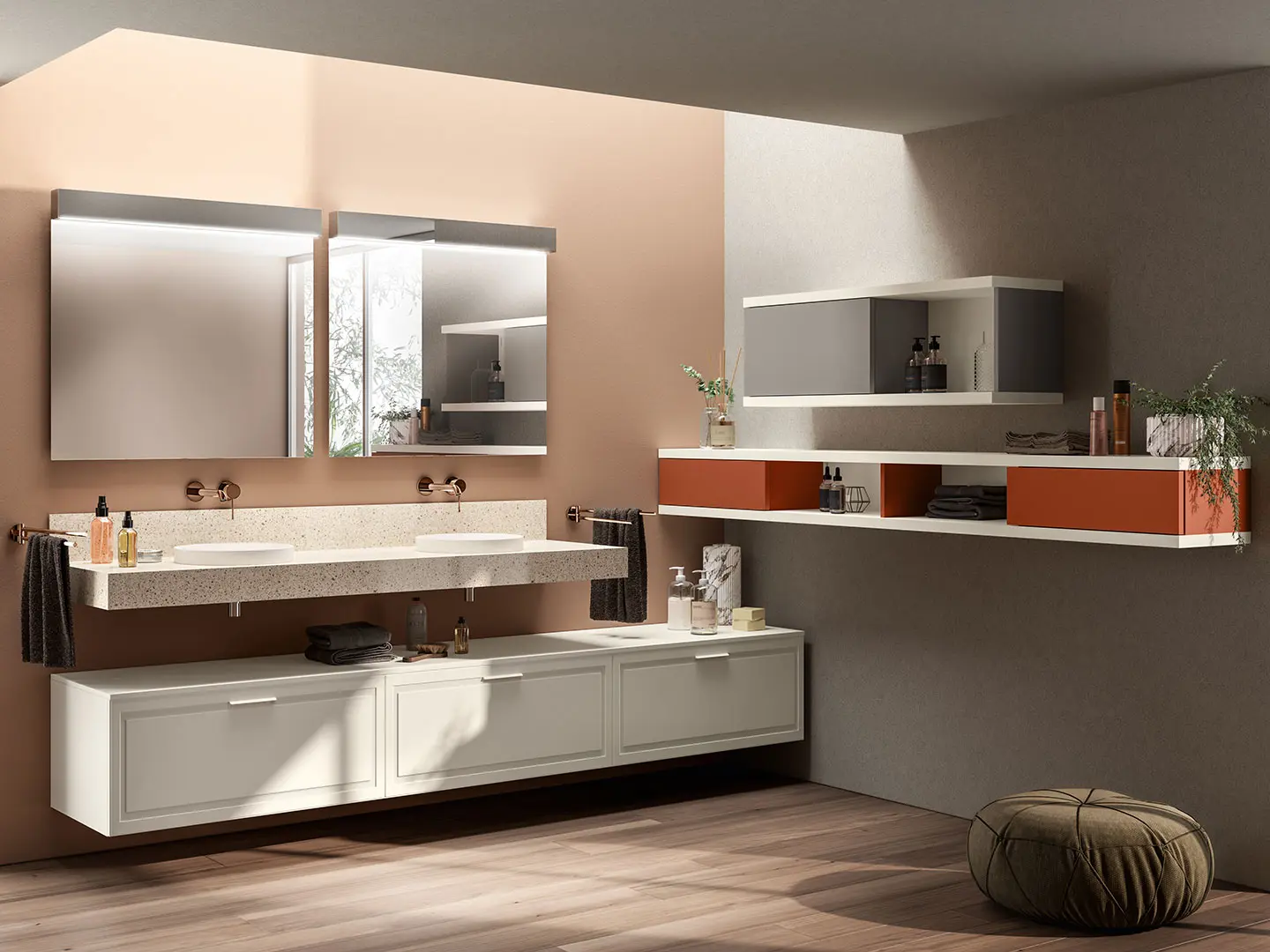 Designed by

Carlo Viglino e Giacomo Soriani

BRAND SELECTION
OUR PRODUCTS