Mia by Carlo Cracco
The keyword is professionalism for a unique project which brings the features of a "great kitchen" to your home. Many "ingredients" come together to create this "tasty", comfortable, custom-sized kitchen space in which to enhance your cooking skills.
"Mia is designed for those who are passionate about cooking, beginning with optimum space organisation, because with well-equipped spaces,
and beauty to behold, we can create great dishes and a wonderful ambiance for our guests. Simple, concentrated solutions which function like a
professional, more hi-tech kitchen, but uncomplicated, and with the utmost respect for the ingredients you use."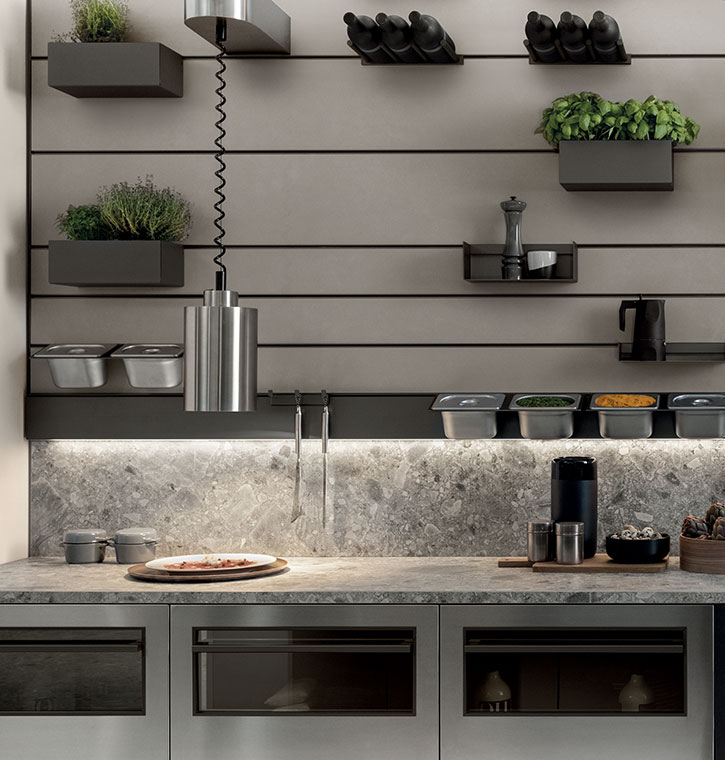 Descrizione del prodotto
A professional, hi-tech kitchen. Mia by Carlo Cracco is a welcoming, well-equipped space with accessories such as the food-warming lamp, the wall-mounted bottle racks, the shelves, the containers for aromatic herbs and spices and the food rack bowls, the pull-out worktop with hole for food waste and knife rack: to prepare great dishes and feel like a true chef.
Distinguishing features? An exclusive handle design, new finishes to choose from and a stunning Wall Panelling System (Line System) affording functional and sophisticated customisations. But, above all, new element modularity, to amplify the capacity of base units and wall units. Even the appliances supplied (including a vacuum drawer with new marinating function and a food-warming lamp) enhance the desire and love of cooking hidden in each one of us: technology that brings a touch of "refinement" even to everyday meals.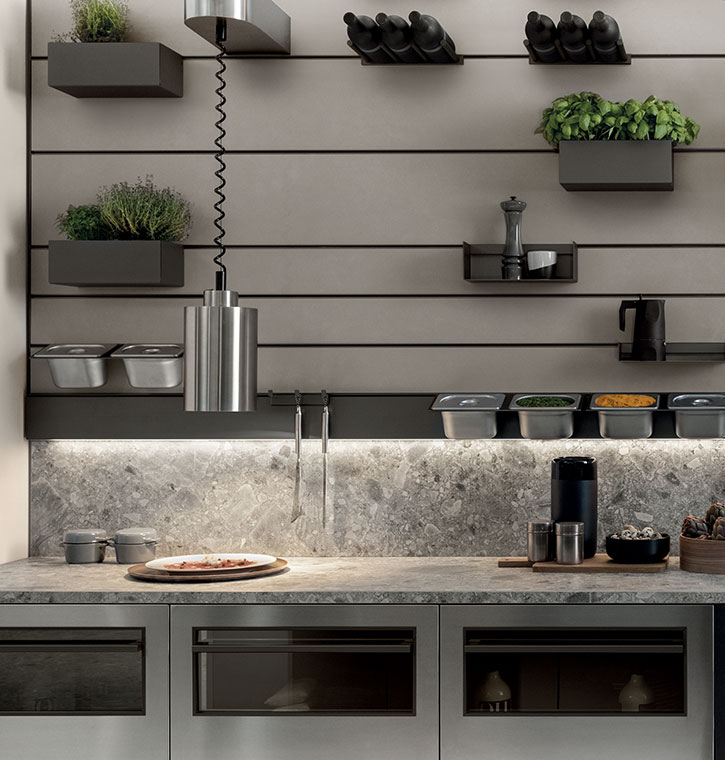 Product name
Mia by Carlo Cracco
Materiali
Steel, Fenix, Laminate, Wood
Scheda prodotto
Download product details

Sito web ufficiale
Mia by Carlo Cracco

BRAND SELECTION
OUR PRODUCTS