Dandy Plus
Category: Kitchen furniture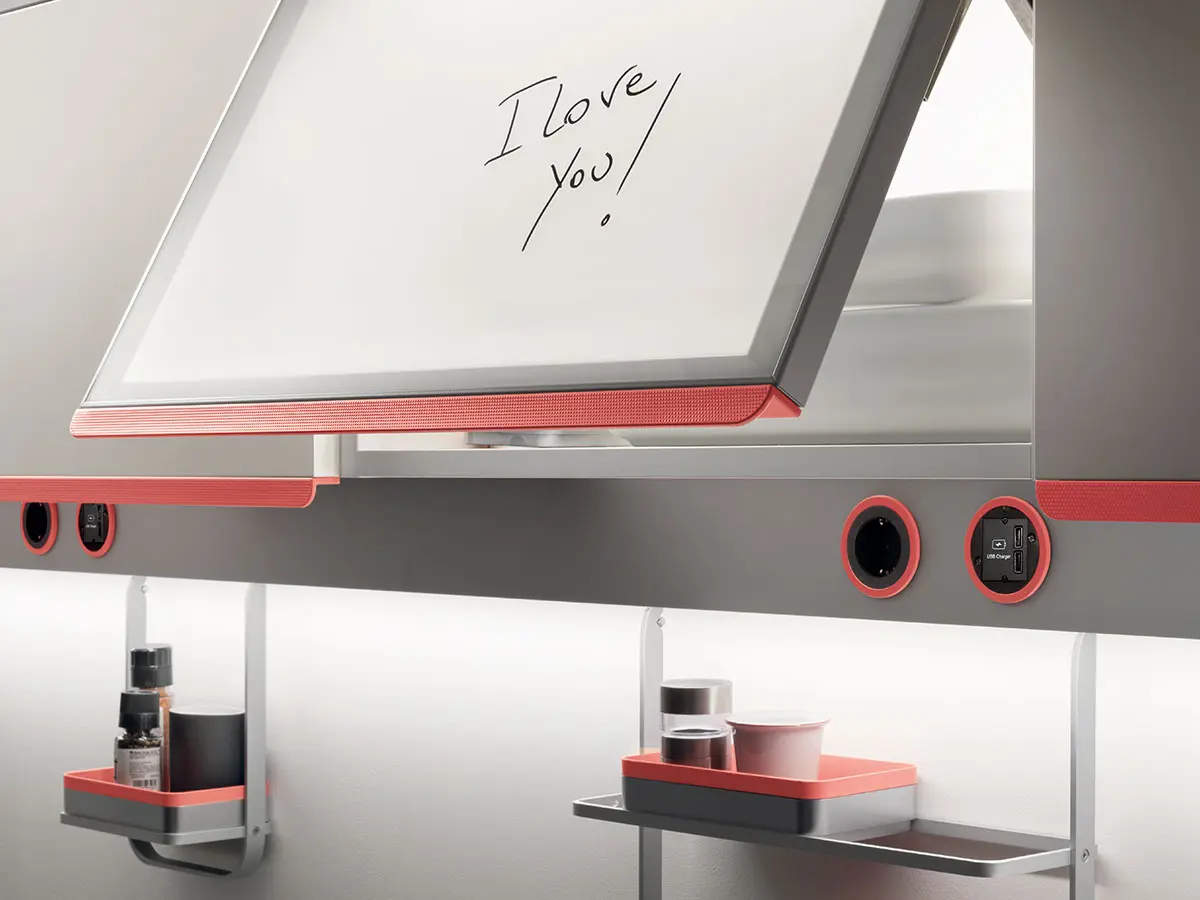 The research conducted by Scavolini, thanks to the partnership with Fabio Novembre, has resulted in an innovative project that looks to the near future, reinventing its past: introducing Dandy Plus.
On the one hand, the shapes of Dandy Plus recall the historic best-selling Scavolini model from the Eighties (specifically, Dandy), but on the other it reveals itself to be a clear tribute to Italian design, characterised by distinguishing features, soft curves and bright colours.
 
"DANDY is a word that brings to mind uniqueness and breaking the mould. It is a new way to stand out that has nothing to do with money. Deciding to call our kitchen Dandy Plus is an attempt at tuning in with the men and women of our times who are the absolute masters of their era.
These men and women will decide how to interpret the "domestic hearth", whether to prepare food there, or to listen to music while awaiting its delivery.
And they will never be alone, because their society is a virtual community that talks to the friendly voice of Alexa, capable of providing the right piece of advice at just the right time."

Fabio Novembre
Designed by

Fabio Novembre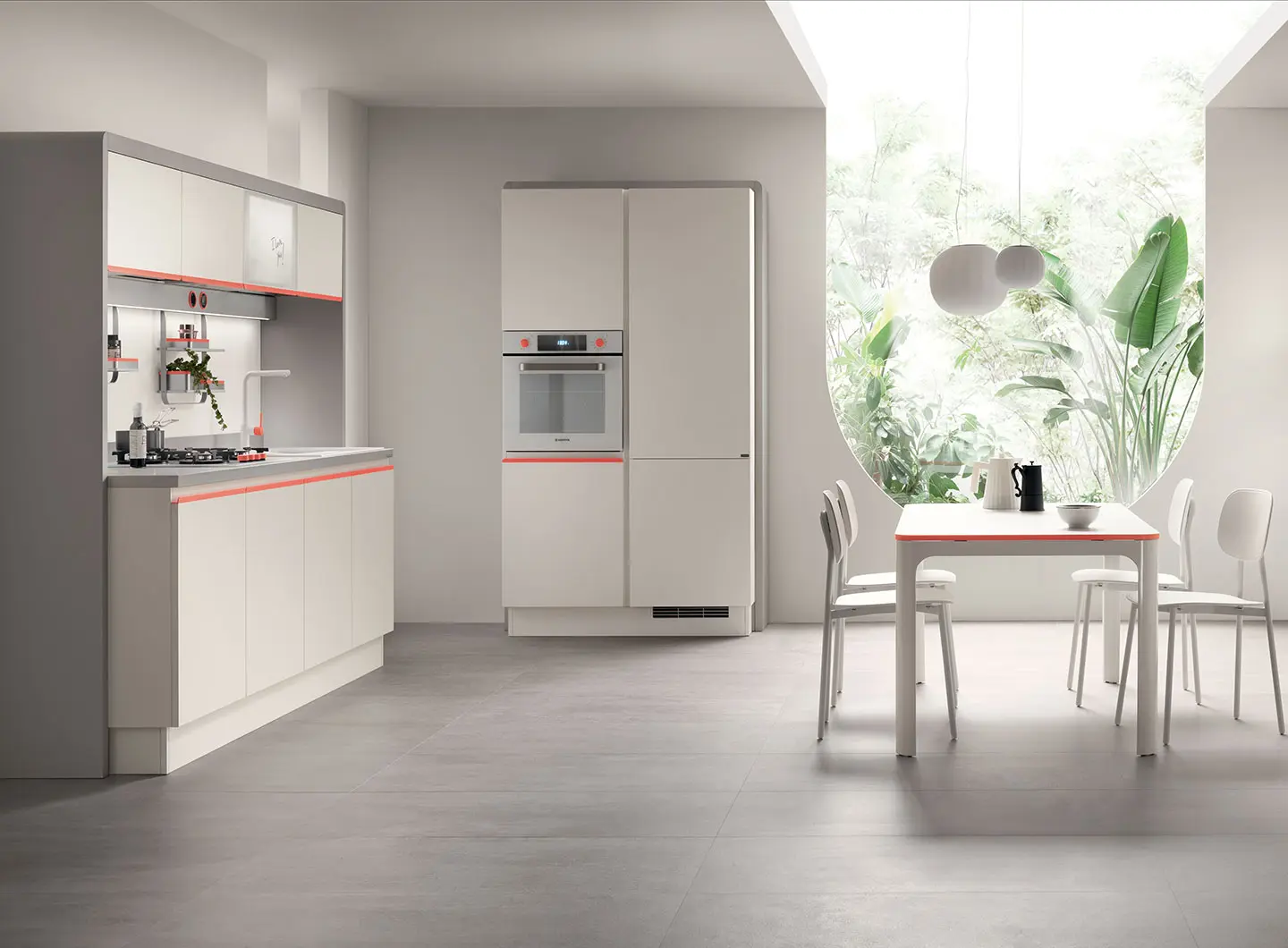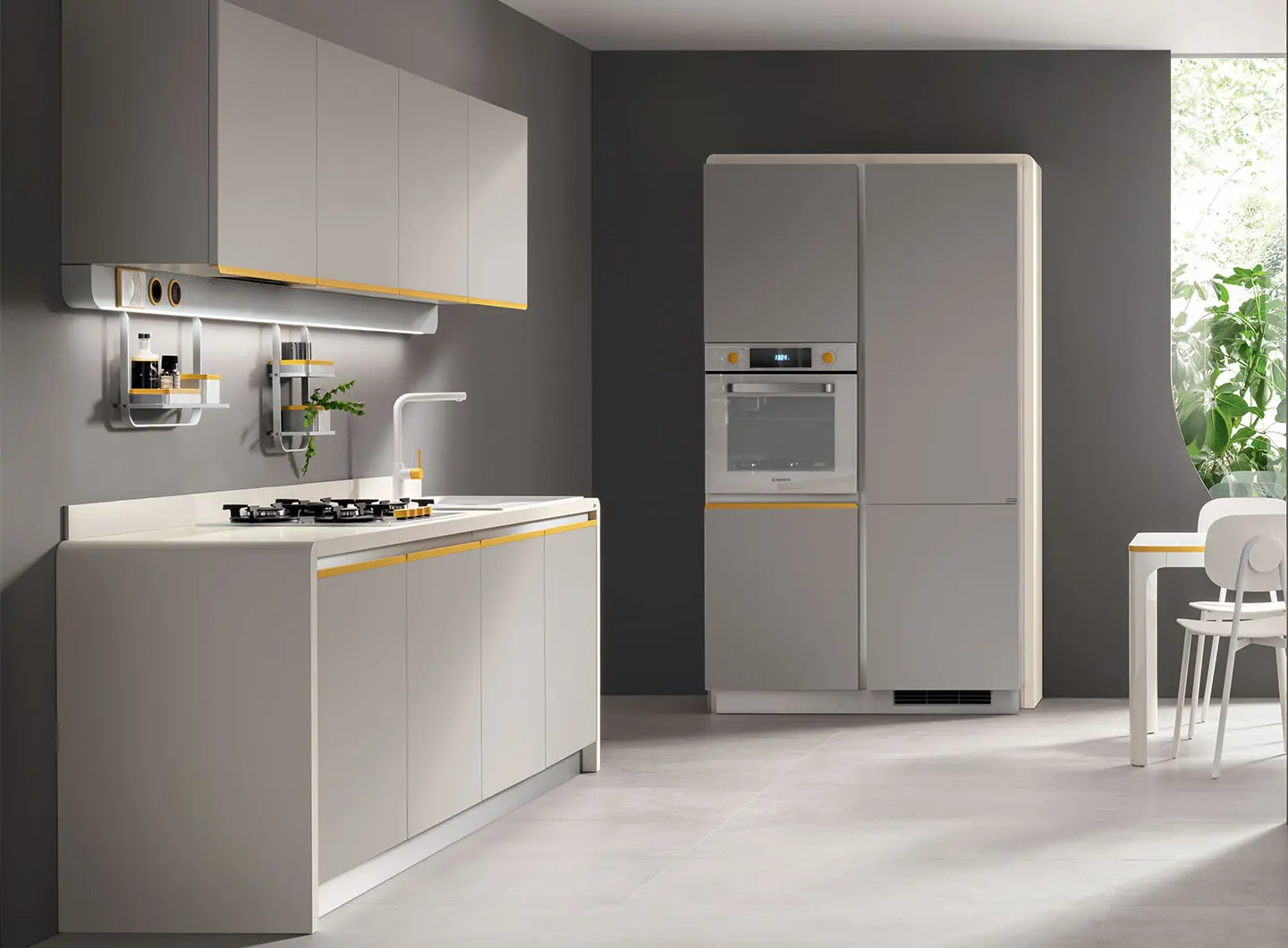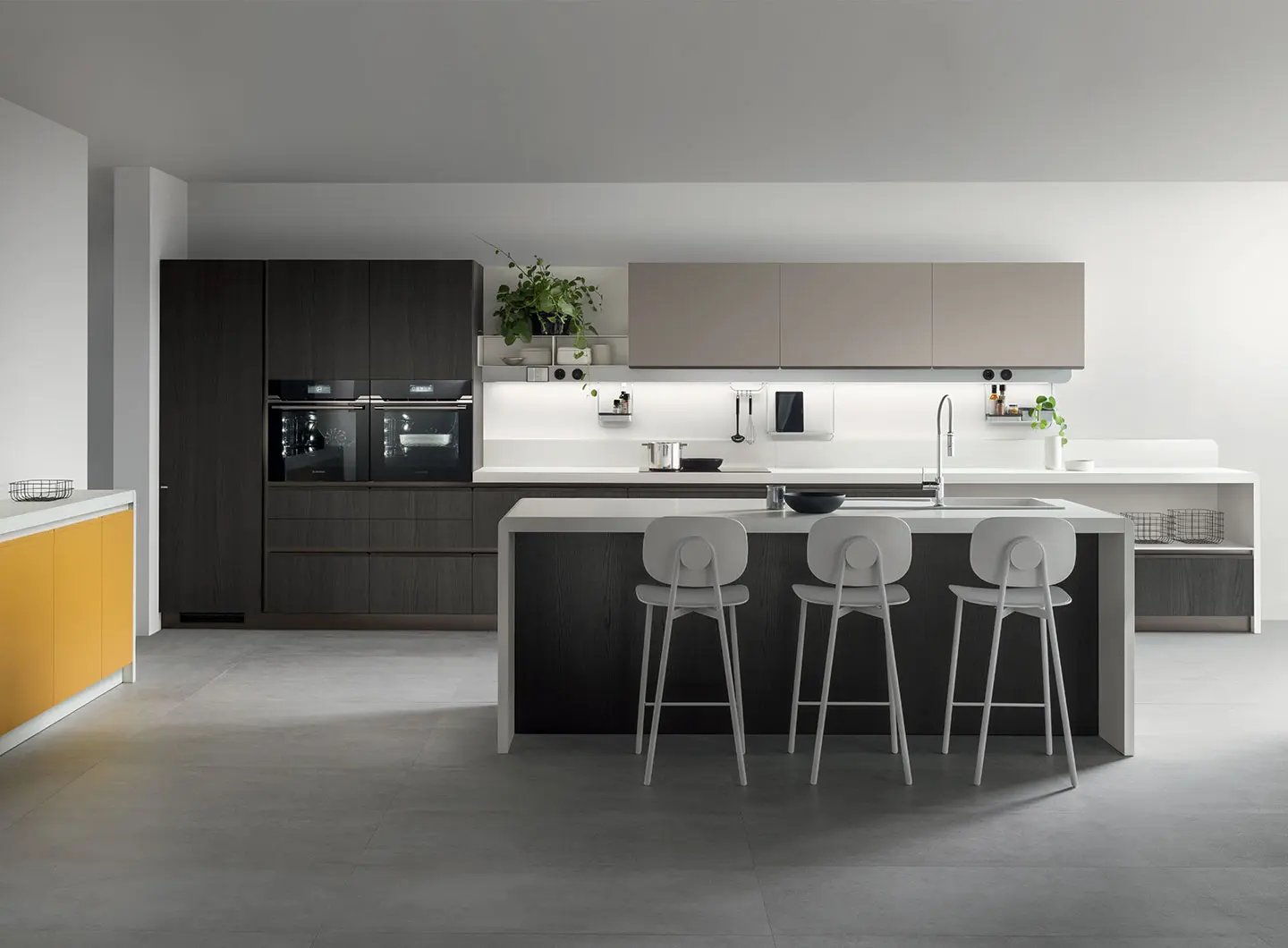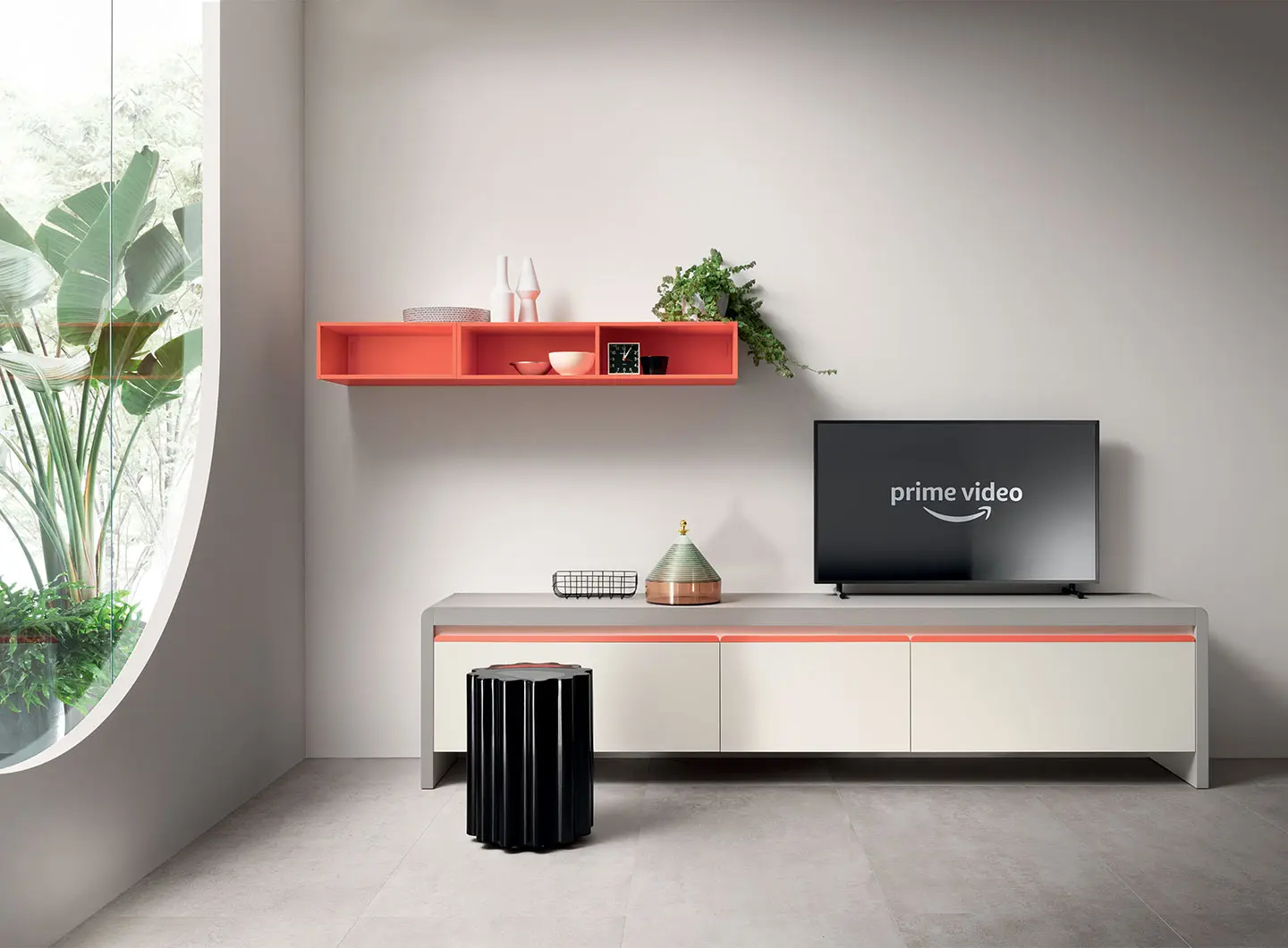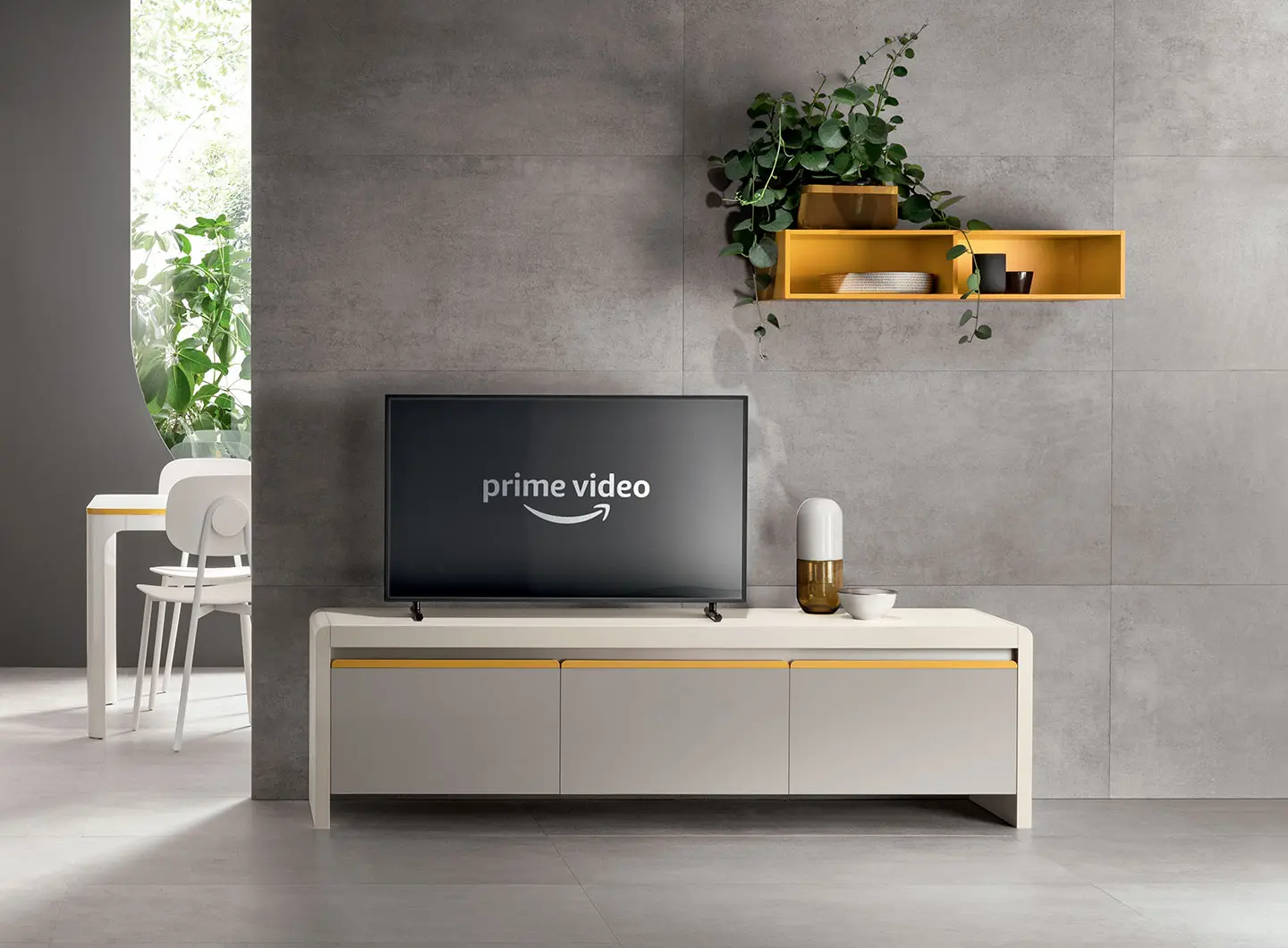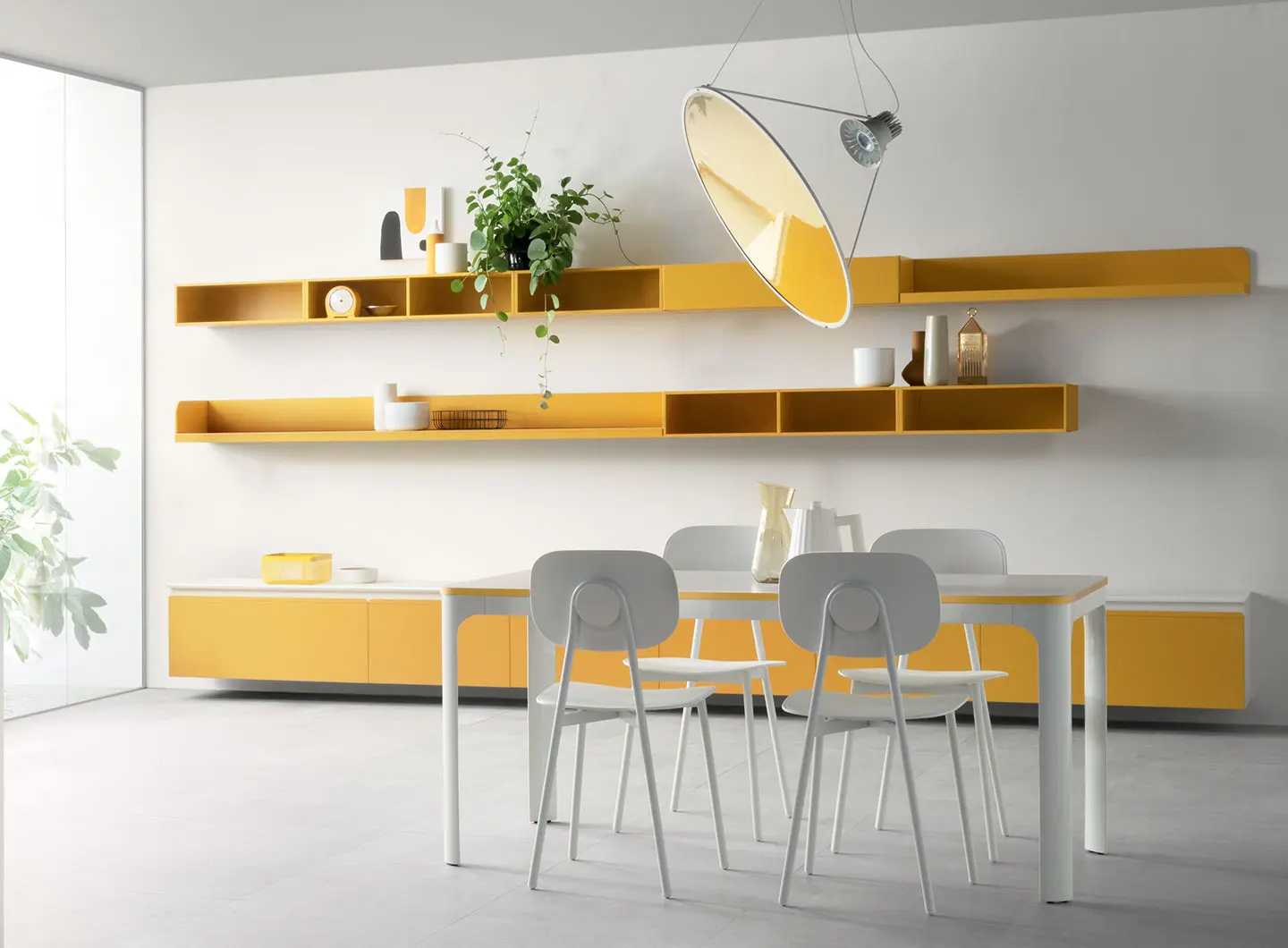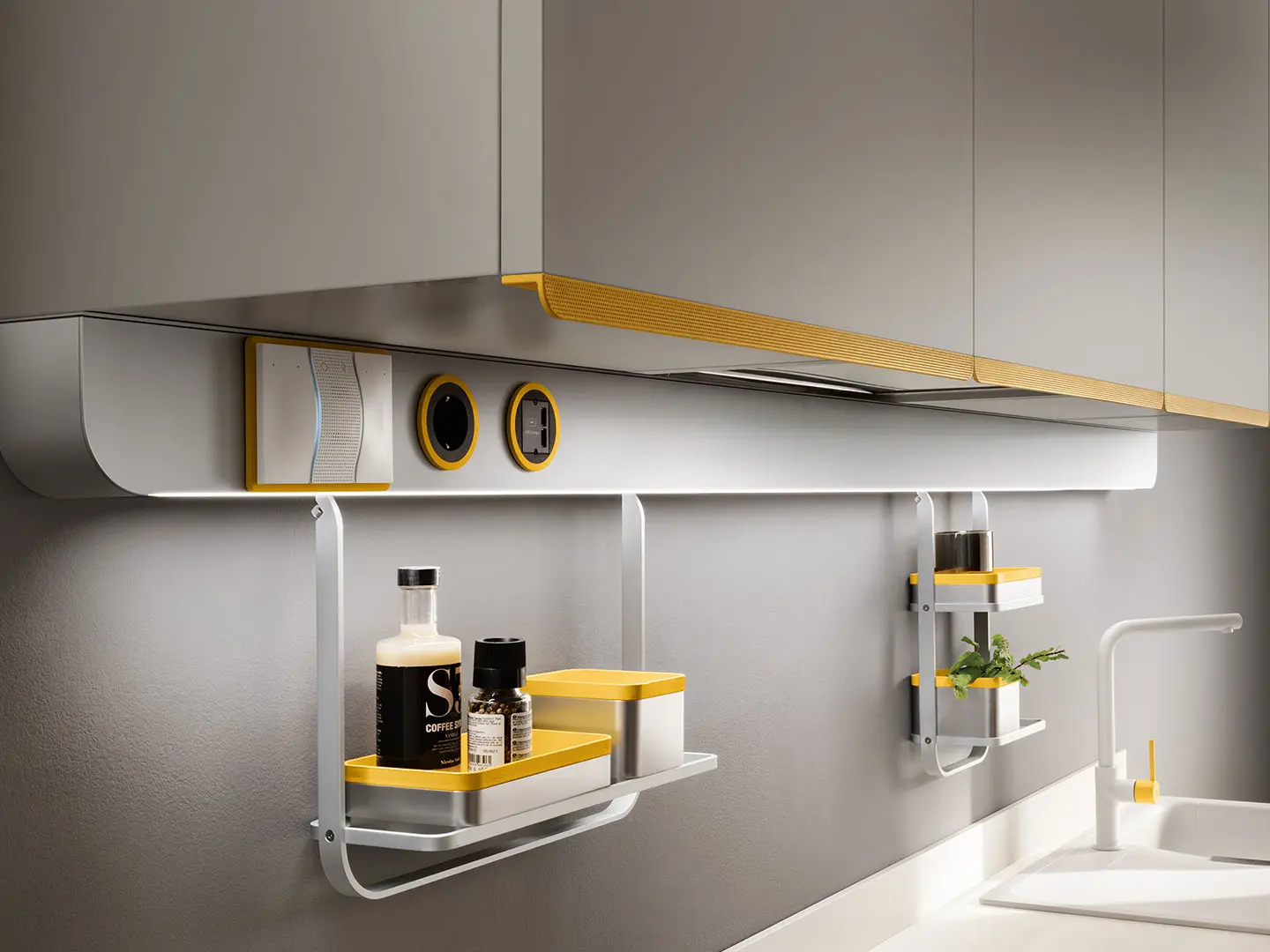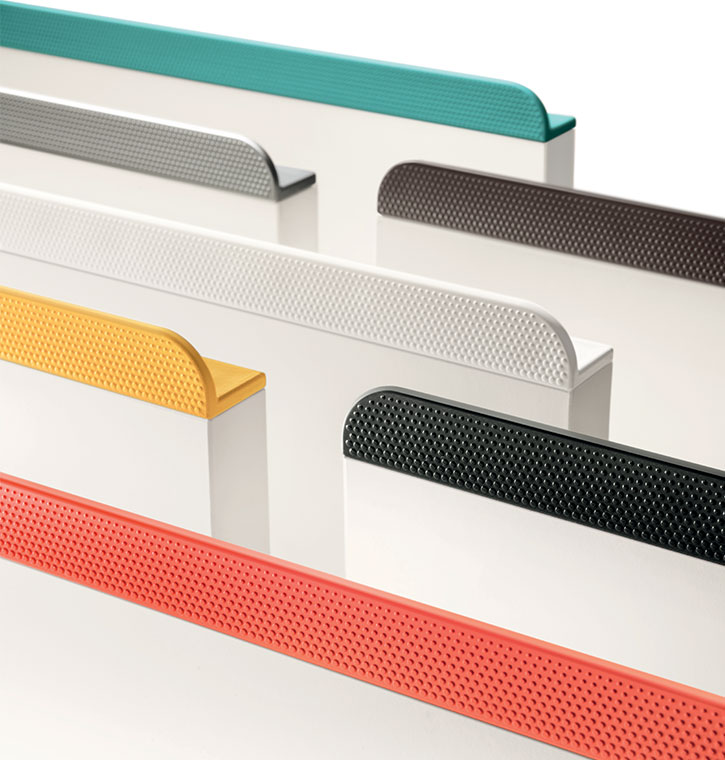 Product description
The bridge element is available in White Plus or Grey Plus laminate.
The colours available for andles, accessories, open-fronted elements, controls and mixer levers are: Coral Red, Mustard Yellow, Agave Blue, Prestige White, Slate Black, Silver and Bronze.
On the handles - in painted recycled plastic - a bubble-like texture is applied; it disappears progressively towards the edging.
Alexa's voice recommends a recipe to us, liaises with the appliances, and can even entertain us with background music.
On the Task Bar - equipped bar consists of an aluminium profile, placed underneath the wall units - the smart speaker device controlling and managing the various technological systems is fitted. The Task Bar also features round slots (in coloured ABS) which host smart functions such as power outlets and USB ports; a series of accessories can be attached to the Task Bar, including shelves, coloured containers and a recessed light all along its length.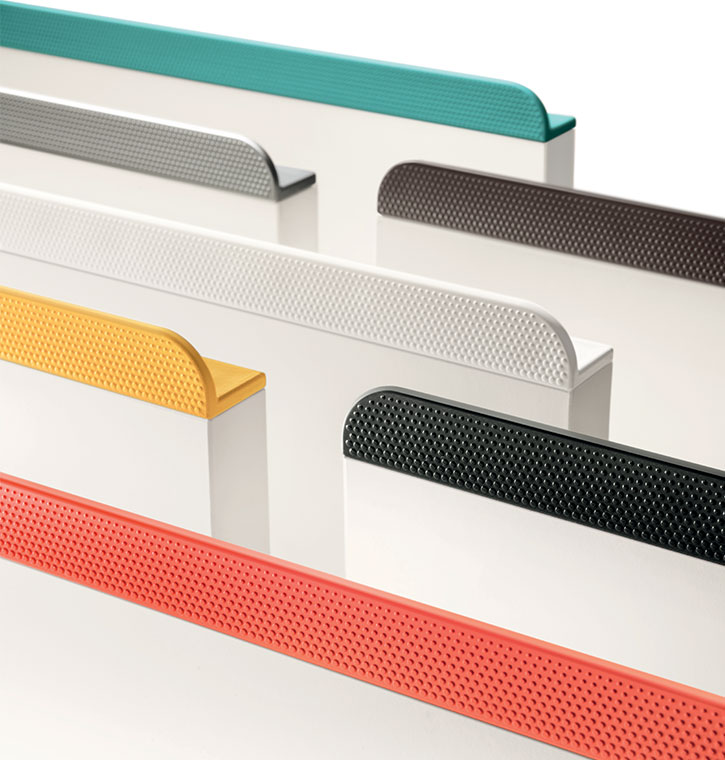 Materials
Fenix, Wood, Glass
Product sheet
Download product details

Official website
Dandy Plus

BRAND SELECTION
OUR PRODUCTS