SantambrogioMilano
INTRODUCES
The Bed
​Able to communicate elegance between its essential lines, the Simplicity bed, seems as if it's floating in space. The body is suspended in space, as the consciousness in a dream.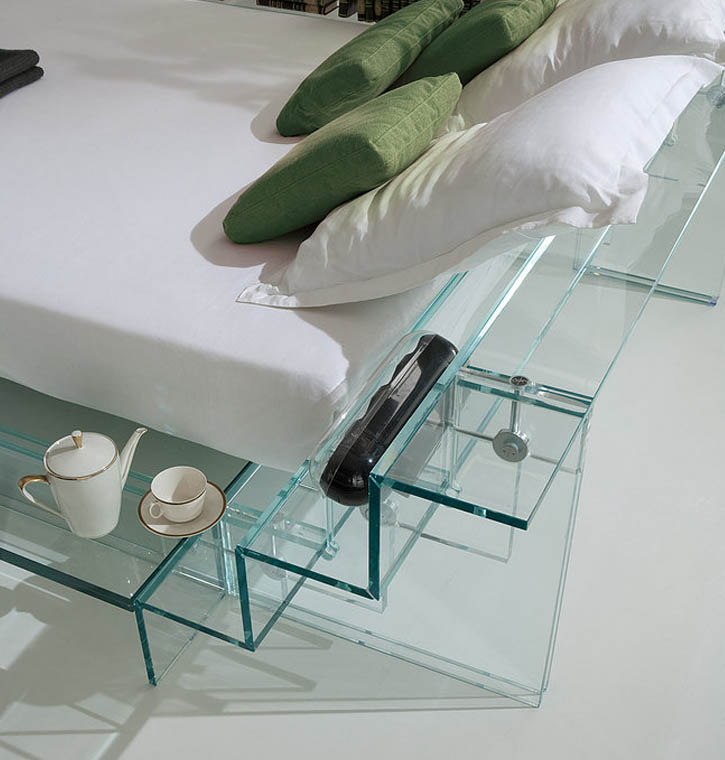 Product Overview
Bed made of extra-clear transparent glass th. 15 + 15 mm, tempered and laminated.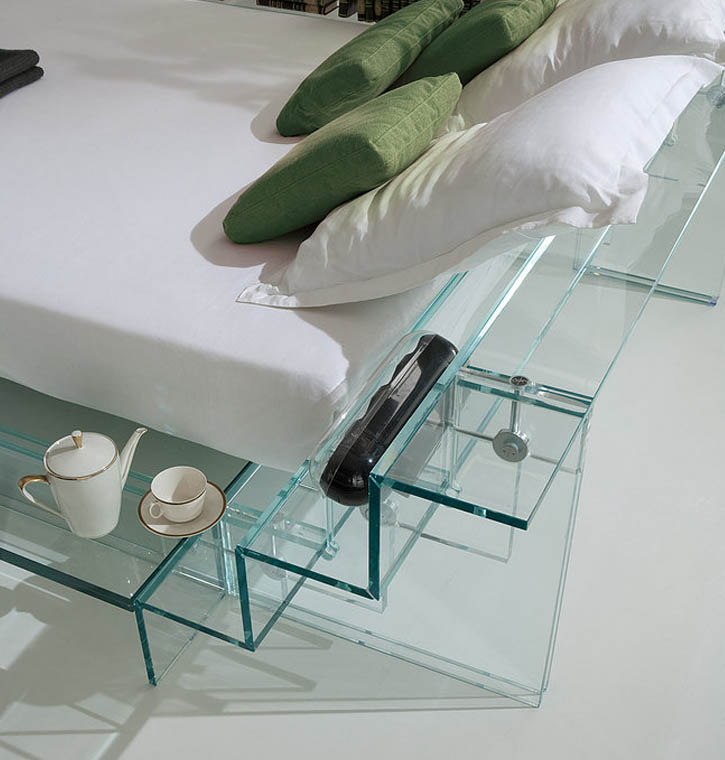 Dimensions
The Simplicity Bed is 100% customizable in size, shape and finish.
Product sheet
Scheda Tecnica

Collection
Collezione Simplicity

Official website
Santambrogiomilano

BRAND SELECTION
OUR PRODUCTS