Limes T Large
We have looked at our most beautiful projects from another perspective: that of sleep. We have respected the visual language and maintained the intelligent functions that distinguishes them. The Limes collection appears to be a floating flexible island, that initiates a conversation to go beyond predefined spaces and forms.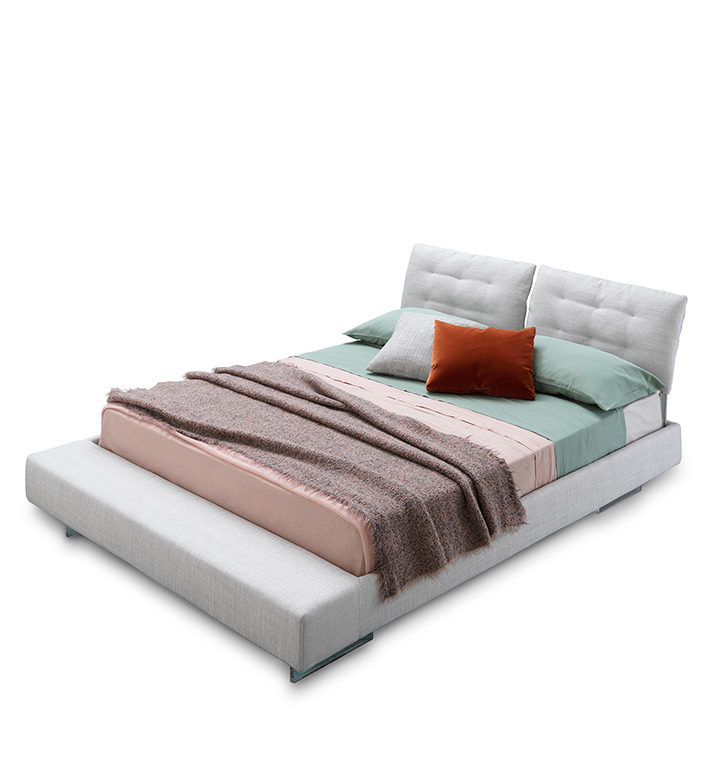 Descrizione prodotto
Limes T Large follows the same stylistic line of the Limes collection and is characterized by a functional integrated padded shelf, which depending on the panels' positioning, can add an extra area to the headboard or footboard.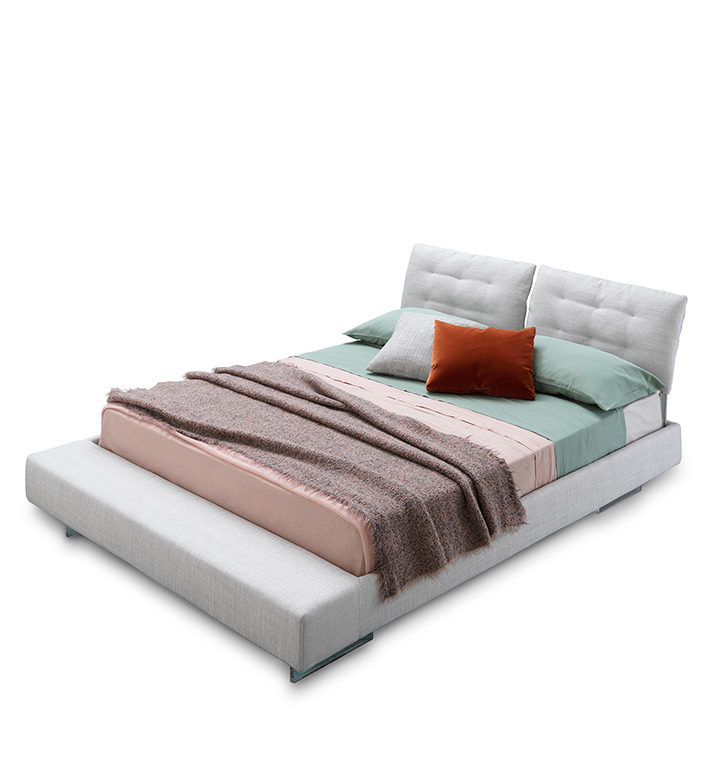 Product name
Limes T Large
Sito web ufficiale
https://sabaitalia.it/prodotto/limes-t-large/

BRAND SELECTION
OUR PRODUCTS