Rubinetterie F.lli Frattini
INTRODUCES
COLONNA BORDOPISCINA
Category: Spa and Wellness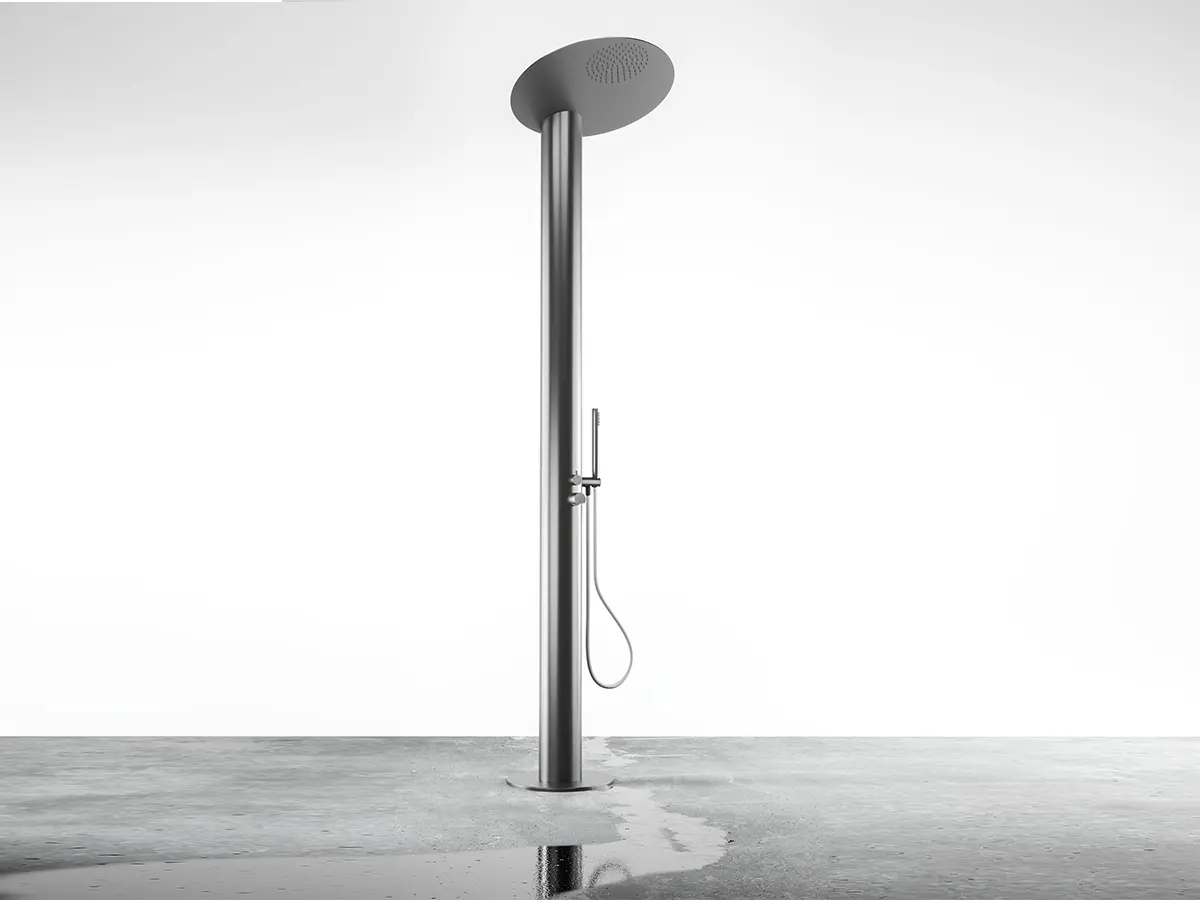 BORGIA 316 Inox   
Poolside column – stainless steel AISI 316L
Corrosion, traction, wear and heat resistant, stainless steel is antibacterial and hygienic material not containing harmful substances, also 100% recyclable so without impact to the environment. The column can be installed in places with high salt concentration as wellness centres and Spas and is ideal for outdoor ambiences since it is resistant to acid rain and air pollution.
The poolside column BORGIA is made up of polished stainless steel and is supplied with a 2 way mixer. A massive 12mm and 2100mm height round column ending with a 500mm diameter rounded shower head, inclined to offer a full and intensive jet thanks to soft anti-limestone nipples.
A comfortable hand shower with anti-torsion flexible hose suitable for children and easy quick cleansing. Available a variant for indoor use.
BRAND SELECTION
OUR PRODUCTS