Piqué Cabinet Low
Piqué is a range of storage units. The reference is a link to the Venetian architect Carlo Scarpa, in whose works all the details are perfectly studied and masterfully produced.
Designed by

Matteo Nunziati
The doors can be in wood (Chocolate Walnut and Natural Walnut) or upholstered in fabric. They are embellished with a metal frame with polished black nickel finish.
The shapes are understated yet there is richness coming from the elaborately produced proportions, researched in depth, and the skilfully produced details in metal, fabric and wood.
The variety of materials and finishes that live side by side, enhancing each other, allow designers to use this piece to furnish different areas of the home.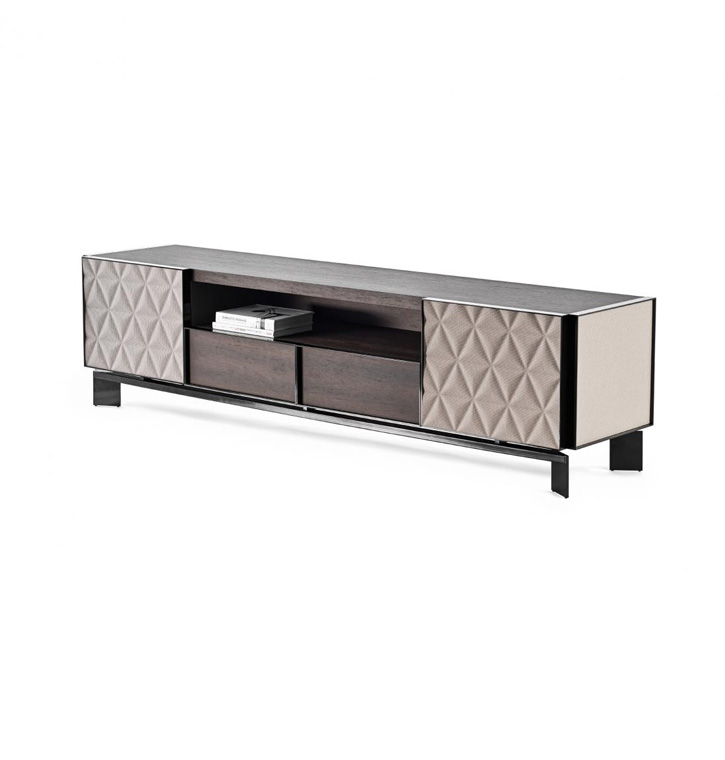 Product Overview
Wooden cabinet with two central drawers and two side compartments with inside shelf. Finish for the body: Natural walnut or Chocolate walnut. Base and metal details: Polished black nickel.
Optional textile panels with Rubelli fabrics Diva Shantung 30357 or Velours Soleil 17189 on doors and sides. Doors available in 3D or flat application. Sides available in flat application only.
The panels are stain repellent treated. Shipped assembled.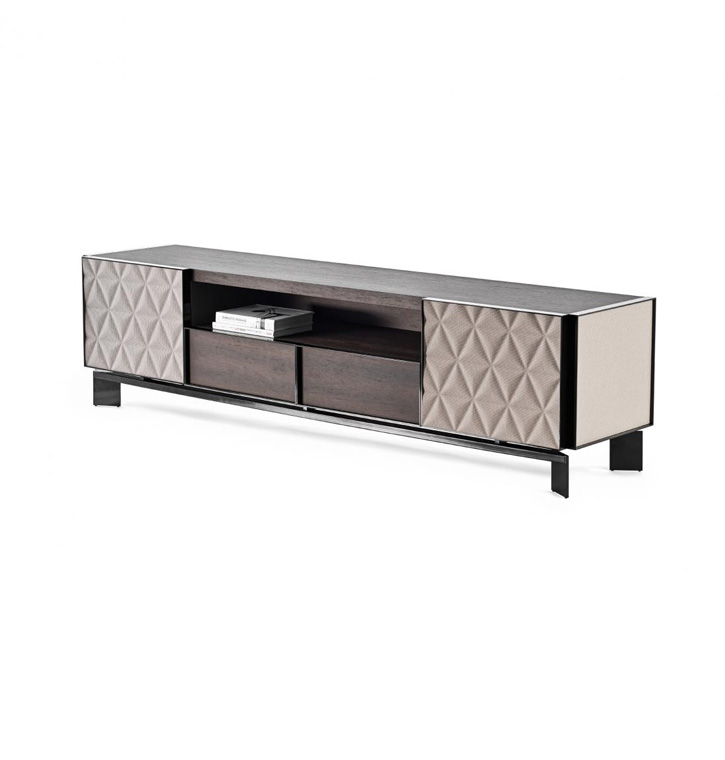 Product name
Piqué Cabinet Low
Materials
Aluminium, Cotton, Wood, Linen, Poliestere, Silk
Dimensions
WIDTH: 250 cm
HEIGHT: 65 cm
DEPTH: 55 cm
WEIGHT: 135 kg
Product sheet
Piqué Cabinet Low Digital Tearsheet

Collection
Rubelli Casa

Official website
Piqué Cabinet Low

BRAND SELECTION
OUR PRODUCTS