Sanluca
Inspired by Achille and Piergiacomo Castiglioni's idea of removing traditional padding to leave only the "strictly necessary" curves for optimum support, the Sanluca armchair is an extraordinary example of Italian design at its very zenith.
Ergonomic and still cutting-edge today, Sanluca has an extremely comfortable double profile, of great formal power, that seems to perfectly envelop the body.
The Sanluca armchair can be complemented with the Luca pouf designed by Achille Castiglioni in 1991.
The rigid structure, a series of elements in birch plywood and solid beech and poplar, is formed of separate components that are subsequently assembled.
Semi-glossy black-lacquered beechwood feet. The upholstery of the Sanluca armchair and Luca pouf is in Pelle Frau® leather, also two-tone.
Designed by

Achille & Pier Giacomo Castiglioni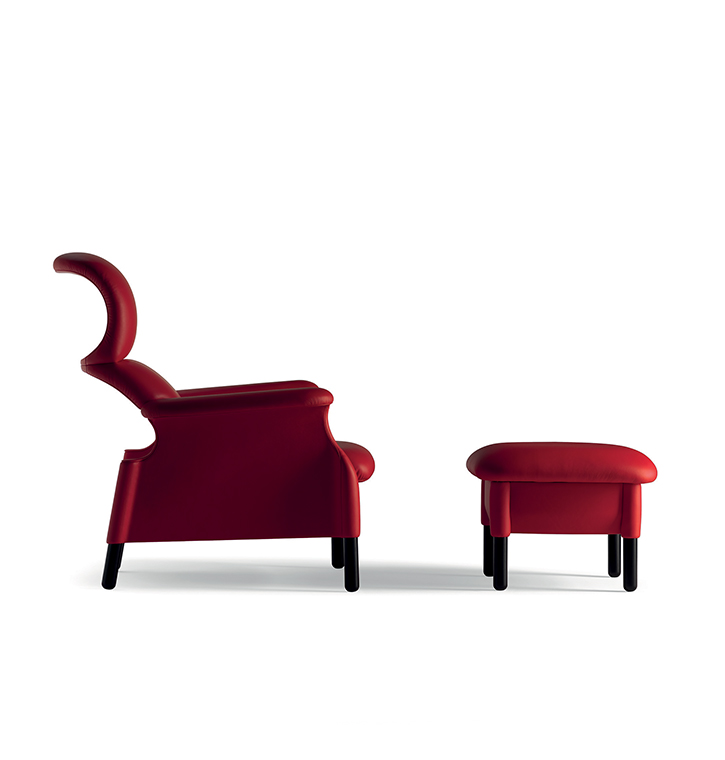 Product Overview
Designed in 1961 by the Castiglioni brothers, the Sanluca armchair turns the traditional constructive logic upside-down as it designed with in mind the idea of emptying out the traditional padding to lay bare the essential curves that are "strictly necessary" to ensure optimal support. The result is an ergonomic profile which is extremely comfortable and with a strong formal impact, nowadays a symbol of Italian history and design. It can be accompanied by the Luca ottoman designed by Achille Castiglioni in 1991.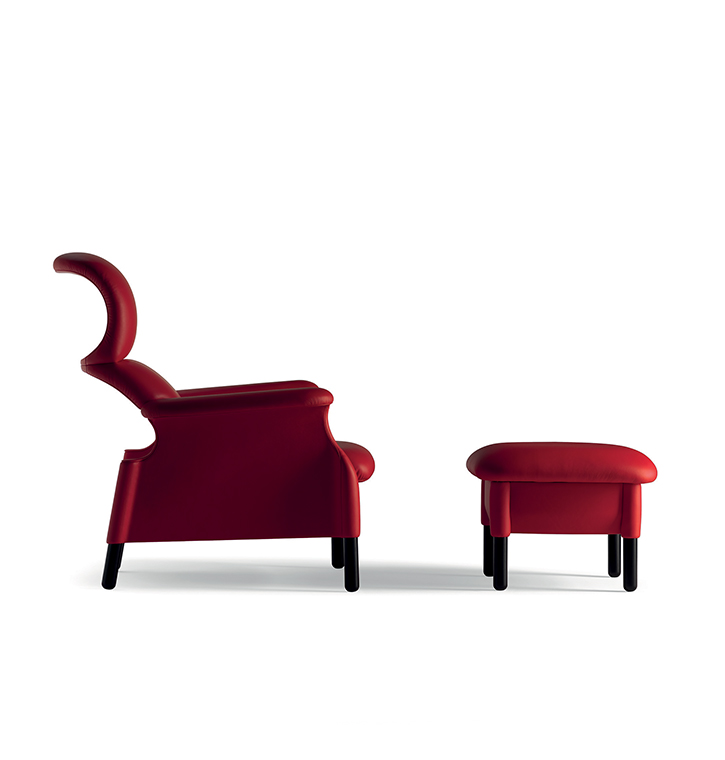 Designer
Achille & Pier Giacomo Castiglioni
Product sheet
https://www.poltronafrau.com/sanluca

BRAND SELECTION
OUR PRODUCTS