Chester Line
A Poltrona Frau classic since Renzo Frau presented it in 1912, Chester has graced the decades and generations with its timeless elegance, becoming a genuine icon in the history of interior design.
The classic sofa with its sculpted design is deconstructed and multiplied, becoming a genuine system of modular sofas with various different elements: chaise longue and armchair, both without armrests, pouf and two corner sofas.

The distinctive features and precious processing details of the Chester are all present, revisited here in a lighter form in the quest for an informal elegance achieved by subtraction: the historic capitonné remains on the backrest while the base of the sofa disappears; the metal feet are almost invisible to further emphasise the beauty of the seat; compared with the classic two-seater sofa, there is just one large cushion which is even more comfortable. Armrests can be attached at both ends or just on the left or right.
The supporting structure of the Chester Line sofa is made from solid seasoned beechwood. The seat, backrest and armrest spring system consists of hand-tied biconical springs on jute belts. The backrest and armrests are padded with hand-shaped vegetable horsehair. Seat cushion in goose down with the addition of a polyurethane foam stabilising insert. The upholstery is in Pelle Frau® leather, which can be matched with the Poltrona Frau fabrics in different combinations.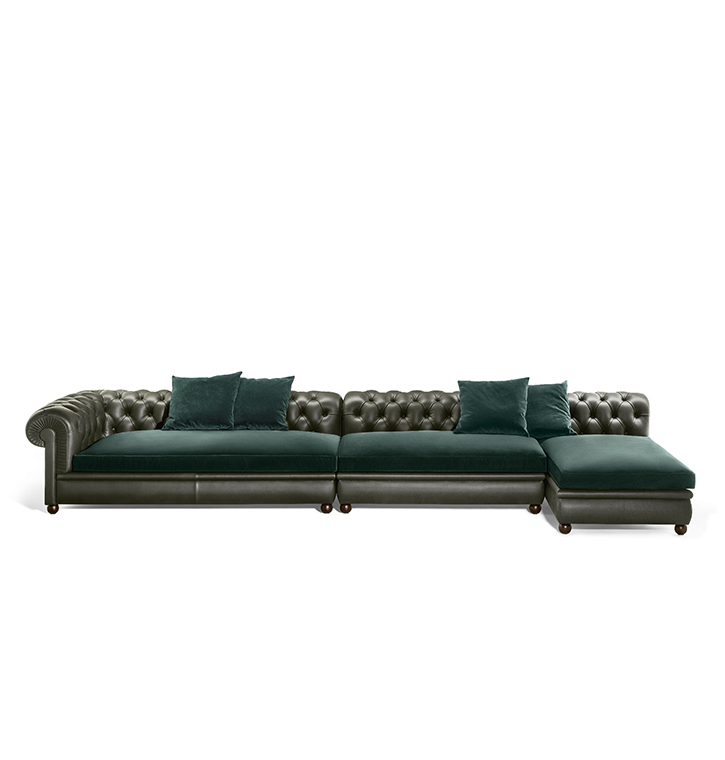 Product Overview
Chester, Poltrona Frau's icon par excellence, and its contemporary version, the Chester Line. Chester Line maintains the impeccable elegance and iconic workings of its predecessor: the capitonné, stitching with buttons, and spiral on the armrest. But in updating itself to contemporary habits and ways of living the home, it lightens up, breaks up and multiplies in its opened and closed combinations.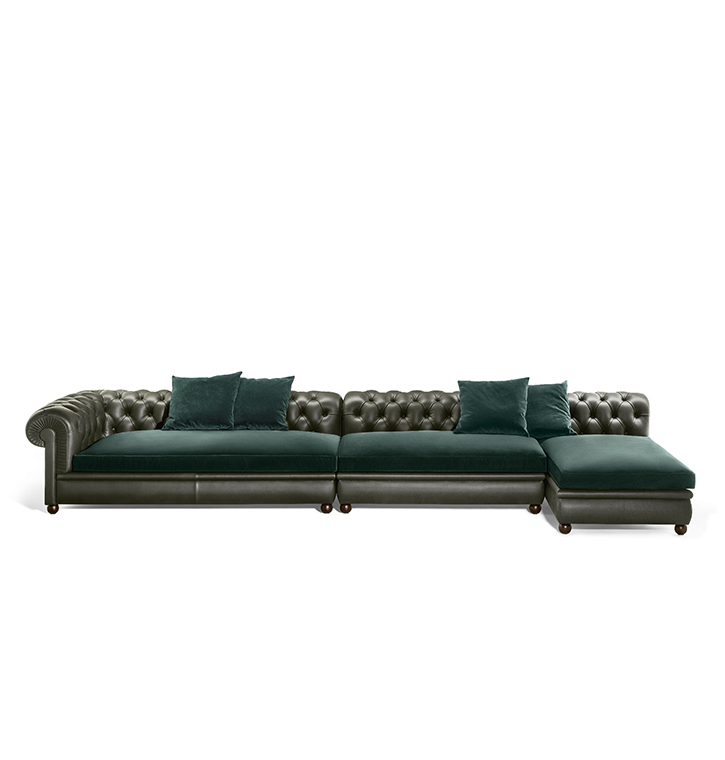 Product name
Chester Line
Materials
Cotton, Wool, Wood, Linen, Leather, Velvet
Features
angular, componibile
Product sheet
https://www.poltronafrau.com/chester-line

BRAND SELECTION
OUR PRODUCTS