Aurora Due
With the Aurora Due bed, designer Tito Agnoli offers his seductive take on the bedroom.
The headboard is large and inviting, decorated with delicate stitching to form a modern capitonné with a 19th century feel. 
The Aurora Due bed is also available in a version with a spacious storage unit.
The headboard is in lightly padded solid beech and upholstered with Pelle Frau® leather. 
The base is lightly padded in polyurethane foam with spruce blockboard for the sides and poplar plywood for the footboard. The front corners are enriched with a leather trim. 
The back feet of the Aurora Due bed are formed from the headboard, which extends down to the floor, while the front base is in wood with black scratchproof paint and consists of a single trapezoid the same width as the bed. The metal base is the same shape but hollow inside and available with black, gunmetal grey and chromium-plated finishes.
The Aurora Due bed can also come equipped with a spacious storage unit which can be accessed from the front of the footboard thanks to a device with gas springs.
In this version the front of the base has beechwood feet with a texturised black finish accompanied, on the headboard side, by 2 castors that make it easier to move.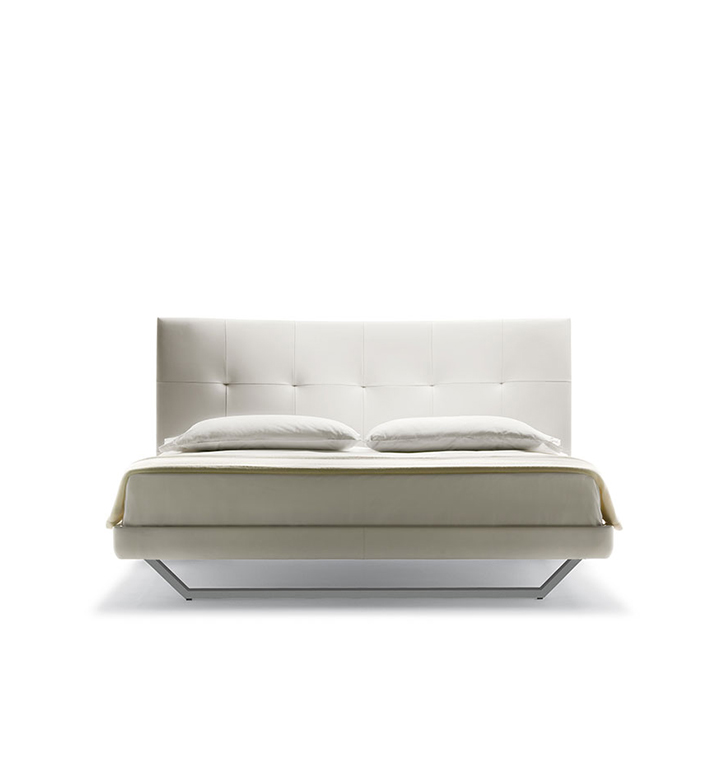 Product Overview
A seductive interpretation of the night. the headboard is large and inviting, embellished by delicate modelling and punctuated at regular intervals to create a modern capitonné effect that will take you back to the 1800s. Aurora Due can house a large storage unit.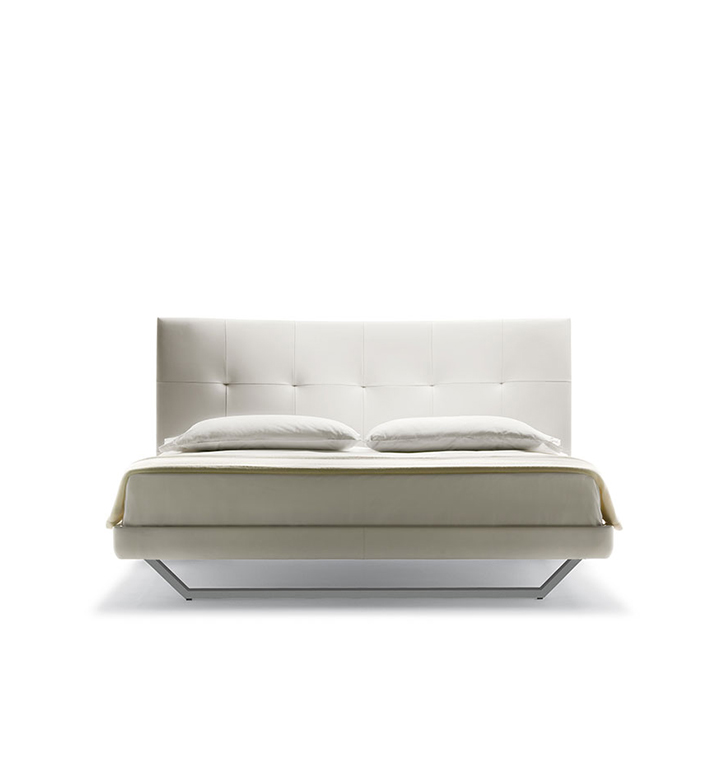 Official website
https://www.poltronafrau.com/aurora-due-bed

BRAND SELECTION
OUR PRODUCTS