Verona
Category: Cabinets and containers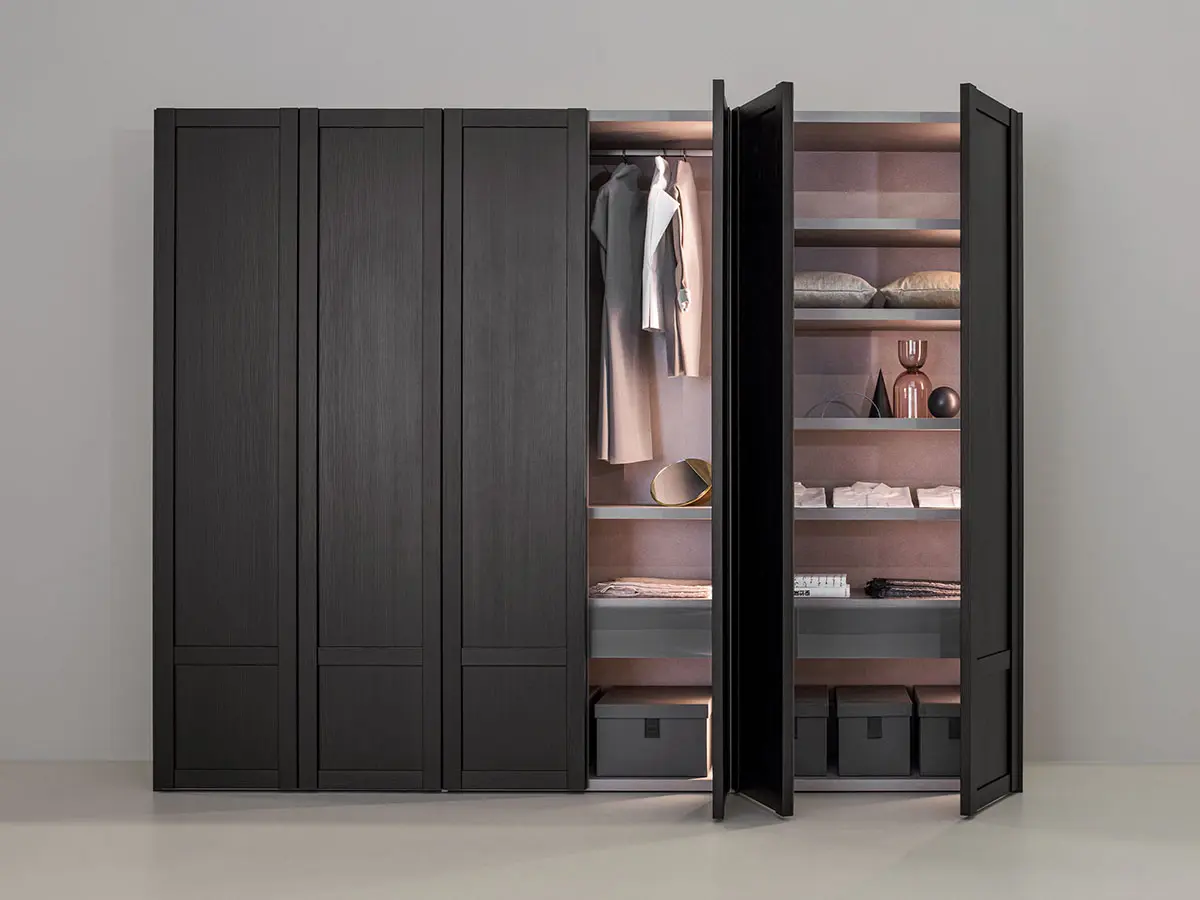 The features of the wardrobes of times past are dressed up with new style, thanks to a contemporary look that still evokes domestic memories.
The Verona wardrobe, with the full charm of old-fashioned reminiscence, is a new take on the classic framed door fronts and plays with squared forms of different dimensions that create encounters of vertical and horizontal lines, and symmetrical and asymmetrical, linear and alternating compositions.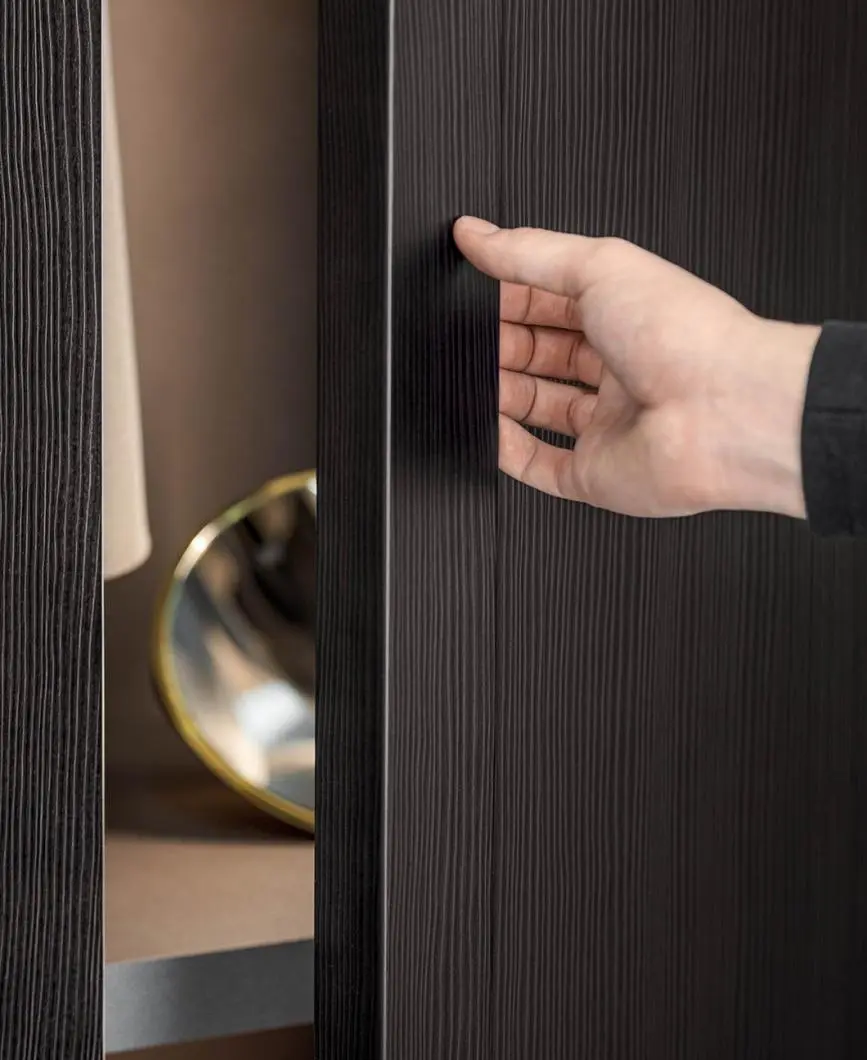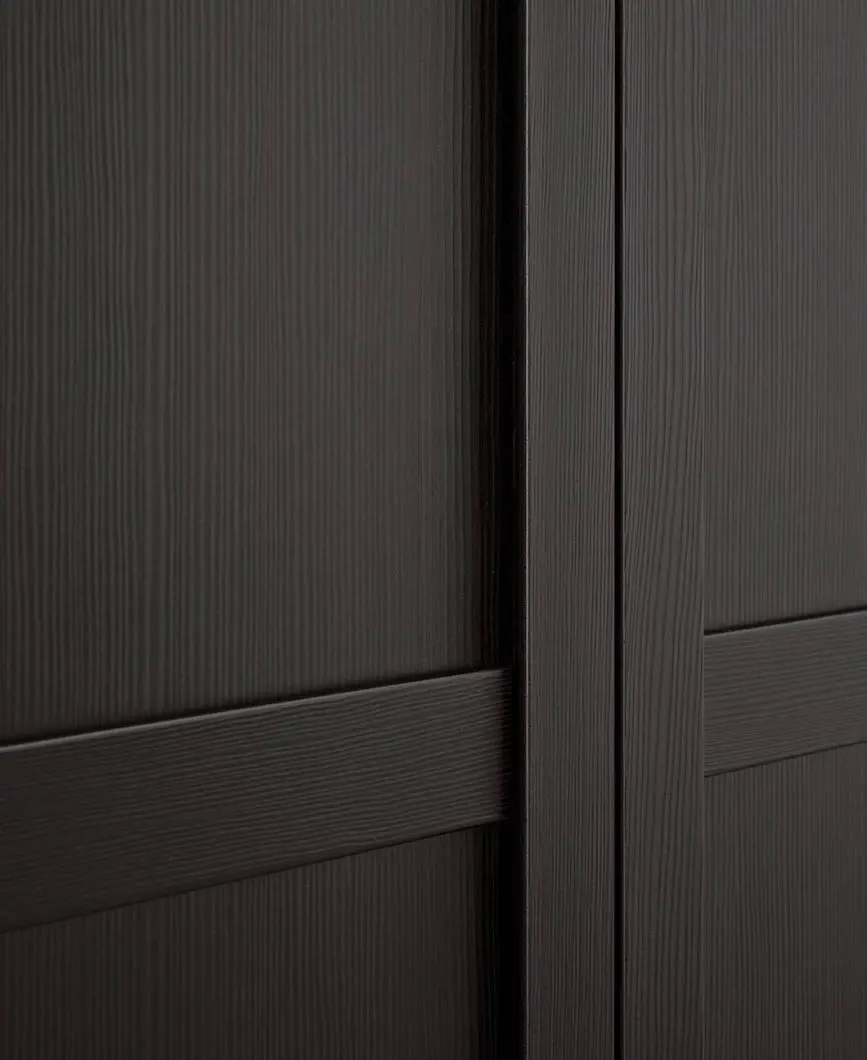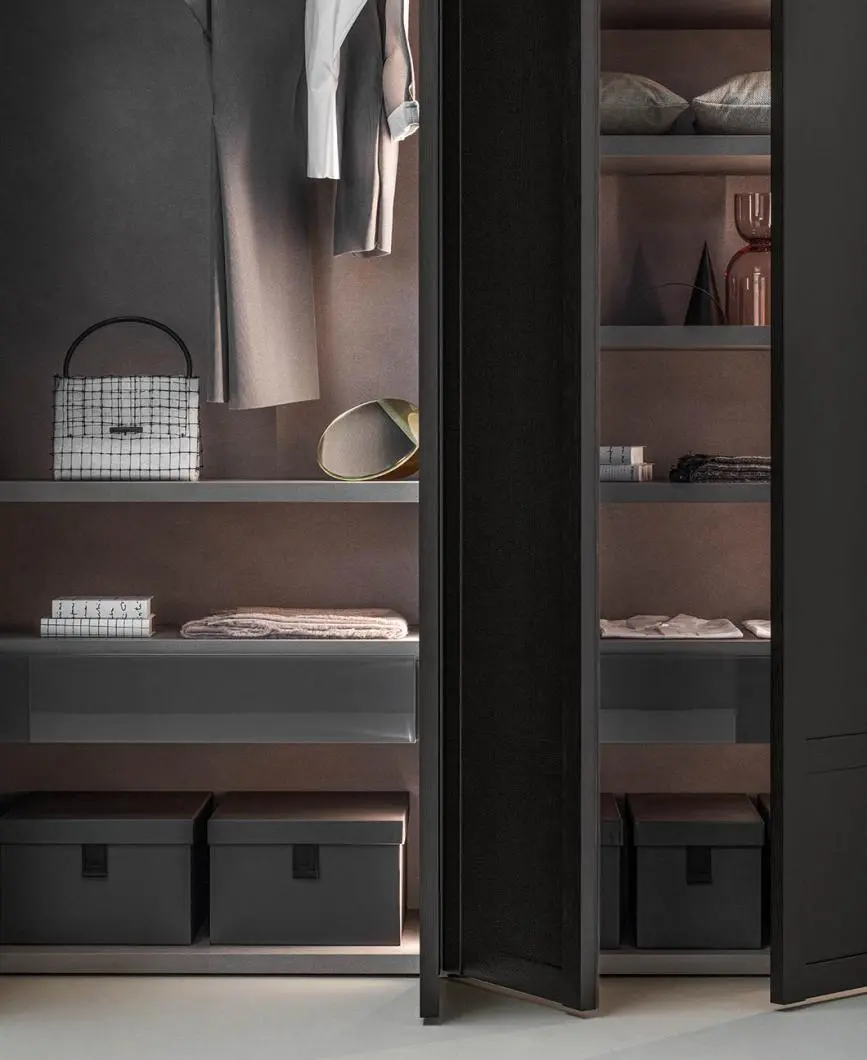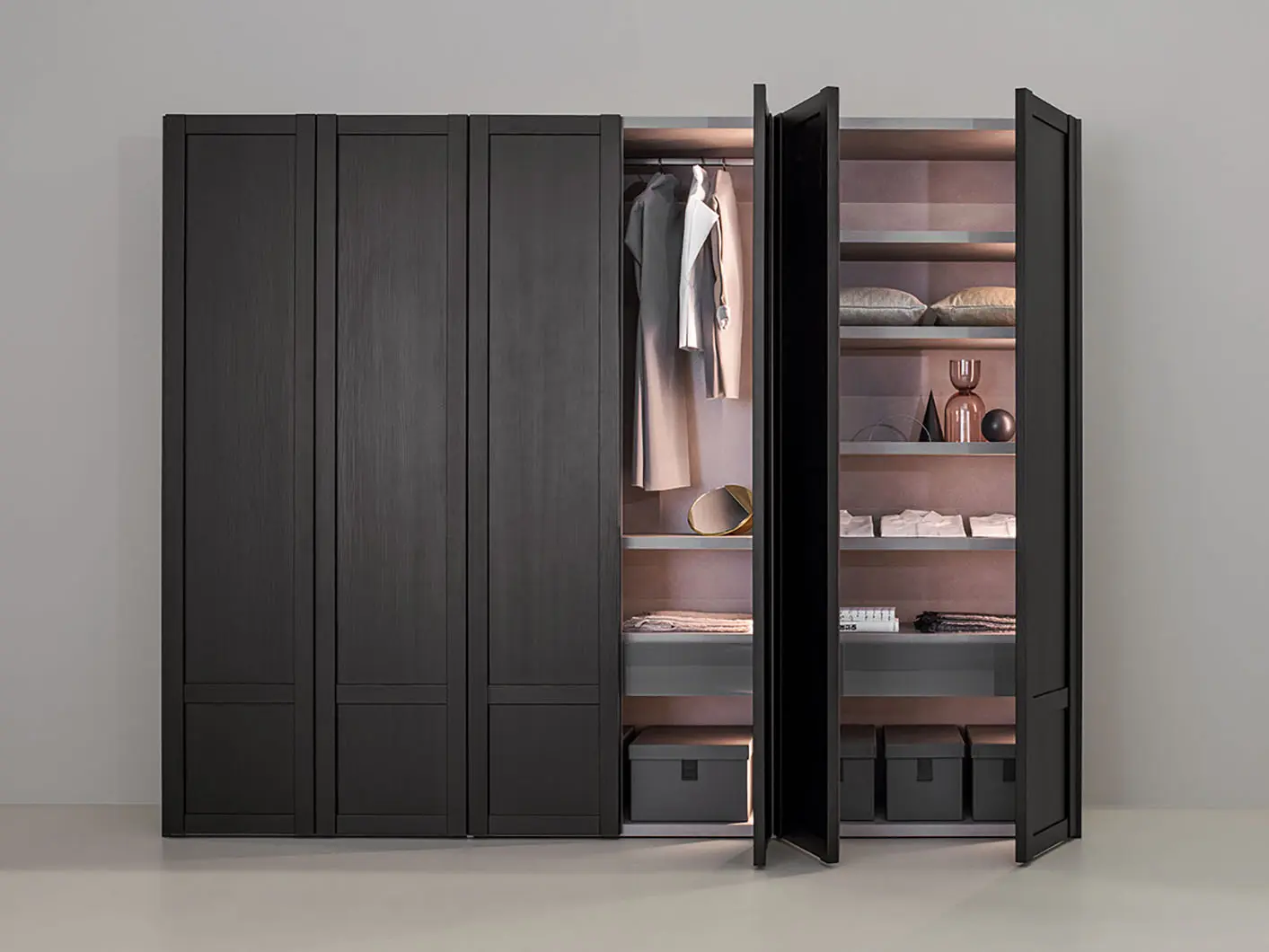 A vertical groove in the wardrobe frame, worked into the rising strut, ensures discreet, elegant opening, with no visible handles.
It is the sensation of measured elegance and gracefulness which reveals itself at the right time. The design highlights the quality of the craftsmanship, the character of the wood and the value of its solid construction.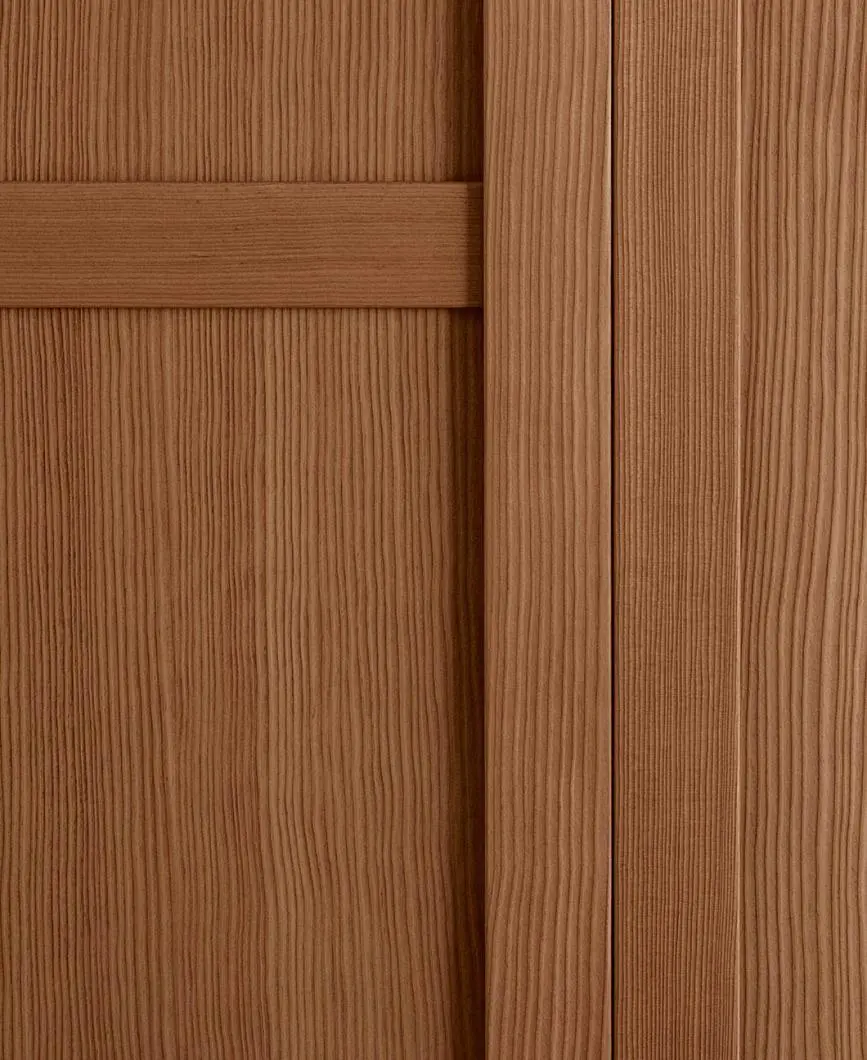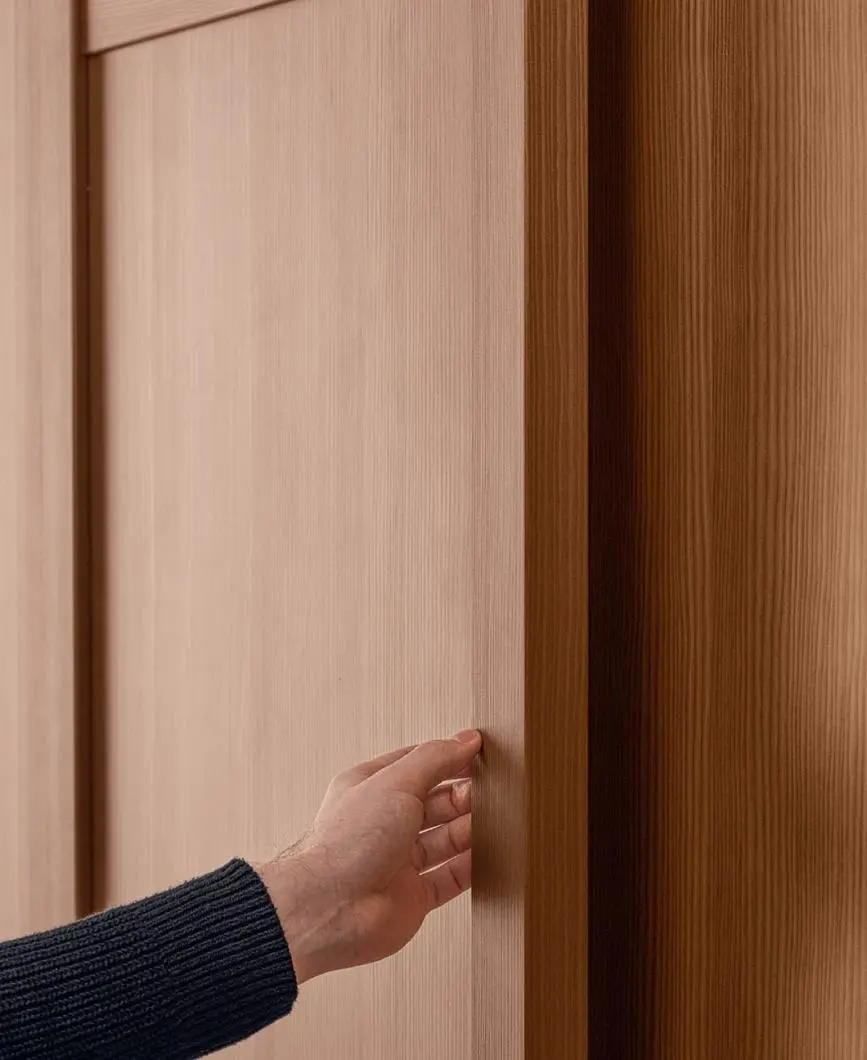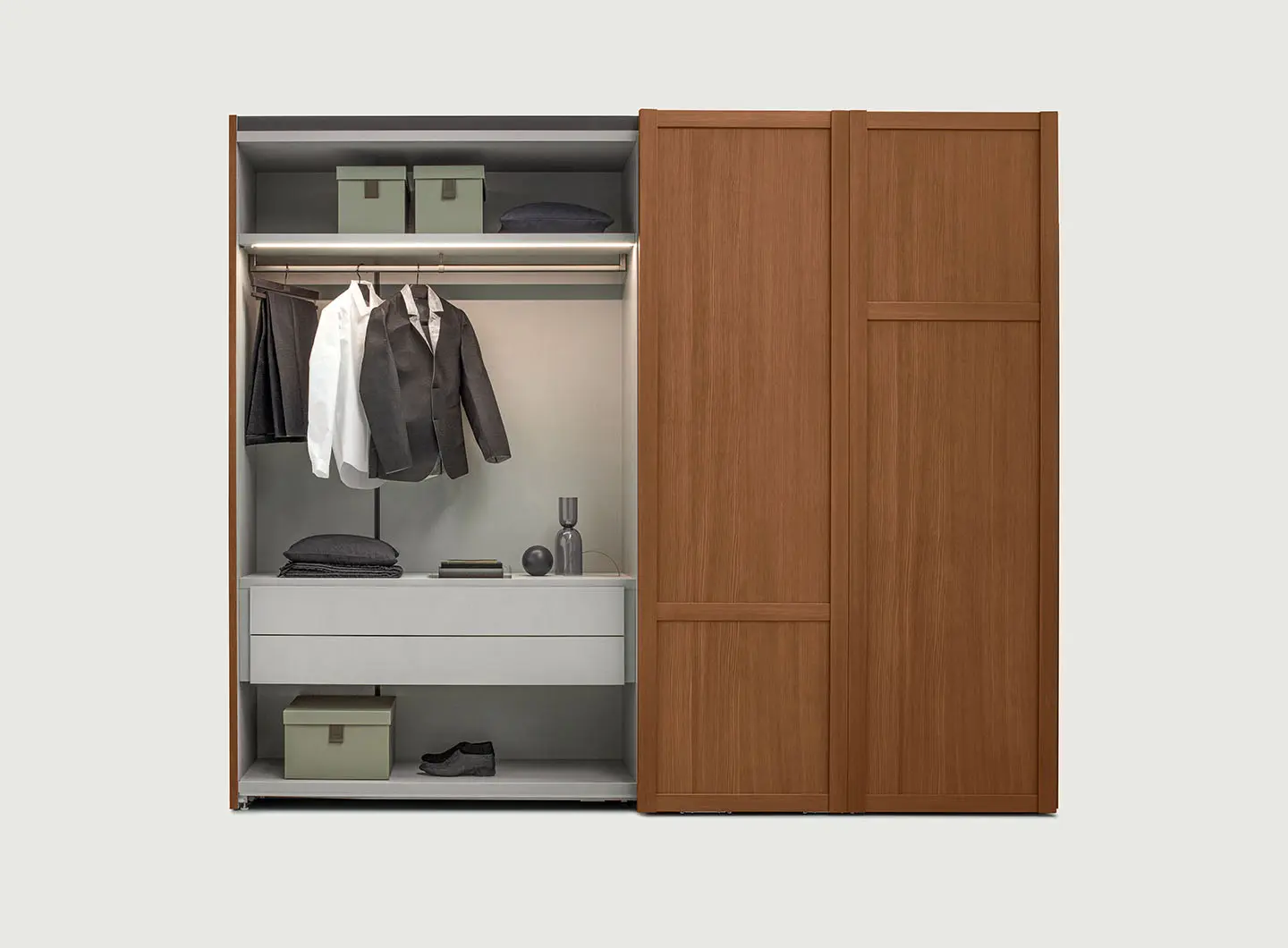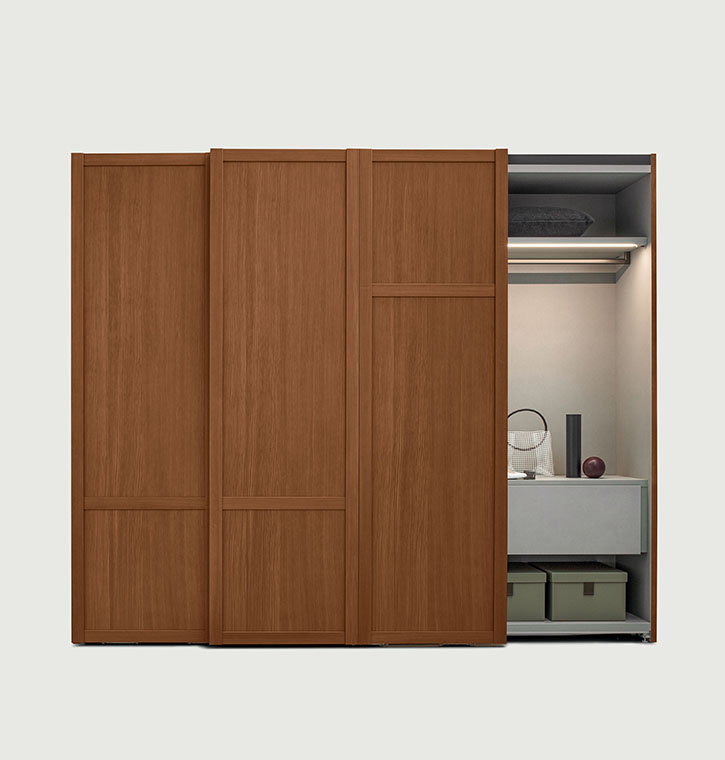 Product description
The Verona wardrobe is available in the wood and colour lacquered finishes of the Pianca collection. Verona assumes a timeless elegance and refinement in the new finishes Larice Ambra and Larice Carbone. Interior finishes in the most classic versions, like Perlage Conchiglia and the drawer fronts in Piombo lacquered glass add an extra touch of class to the wardrobe.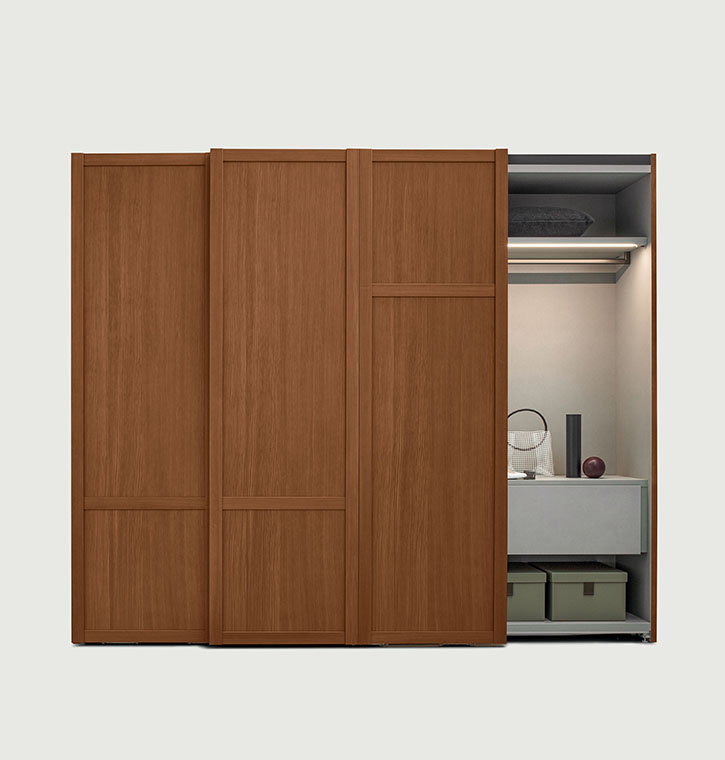 Product sheet
Download Verona technical file

Collection
Verona

Official website
Discover Pianca

Designed by

Calvi Brambilla

For Fabio Calvi and Paolo Brambilla, the interior is not the sum of the details, it's the most tangible chapter of architecture.
"When we design a piece of furniture, we're already thinking about the home it will go into", says Paolo Brambilla. "Being so interested in the history of objects, when we design an interior, we have to imagine it with objects already inside it."
This approach, very much aligned with the Italian interior design culture of the first half of the last century, derives from what they themselves call a rather "old-school"  professional background. Both trained at the Politecnico di Milano back when there was still no clear division between architecture and interior design and both identify strongly with the possibly outdated idea of the designer in the style of Magistretti or Zanuso who managed to be both an excellent designer and an excellent architect, and focus on both things at the same time. This exceptional sensitivity propelled them into the world of Pianca.
BRAND SELECTION
OUR PRODUCTS