Teorema
Category: Tables and coffee tables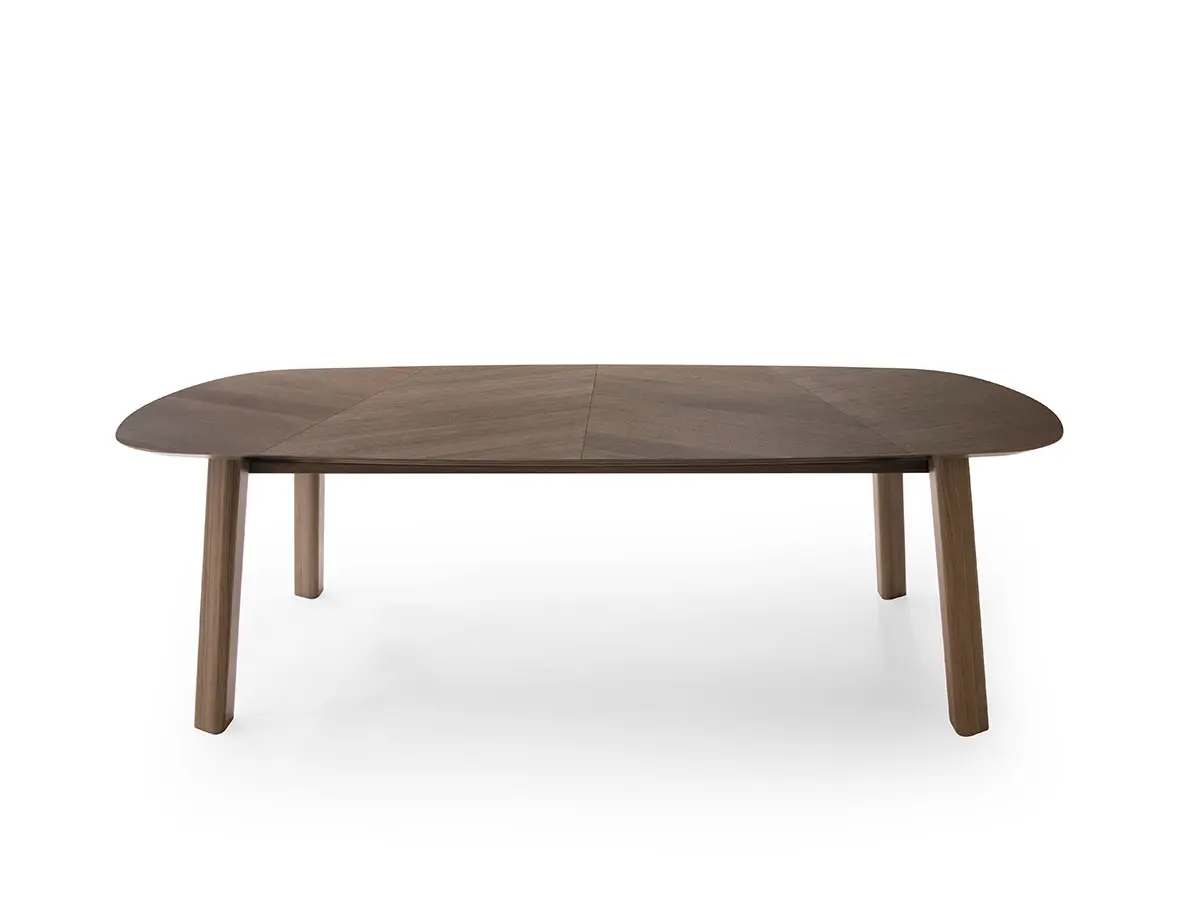 An elegant presence with a versatile character: Teorema is a blend of solidity and lightness.
Emilio Nanni worked on the concept of harmony to design an extending table capable of conveying strength through a refined, dynamic design. The overall-elliptical top is divided into four parts by grooves that cross it and separate the different directions of the veneer.
These grooves have two purposes, one aesthetic and one functional: when the extension concealed below the top is added, Teorema increases in length without revealing its original size, presenting the elegant, seamless beauty of a fixed table. The triangular cross-section legs are arranged like strong buttresses, giving the
structure an impressive, sturdy appeal while the rounded edges soften its contours giving the table a lighter appearance. To perfectly enhance its design, Teorema is available in all the wood types of the collection.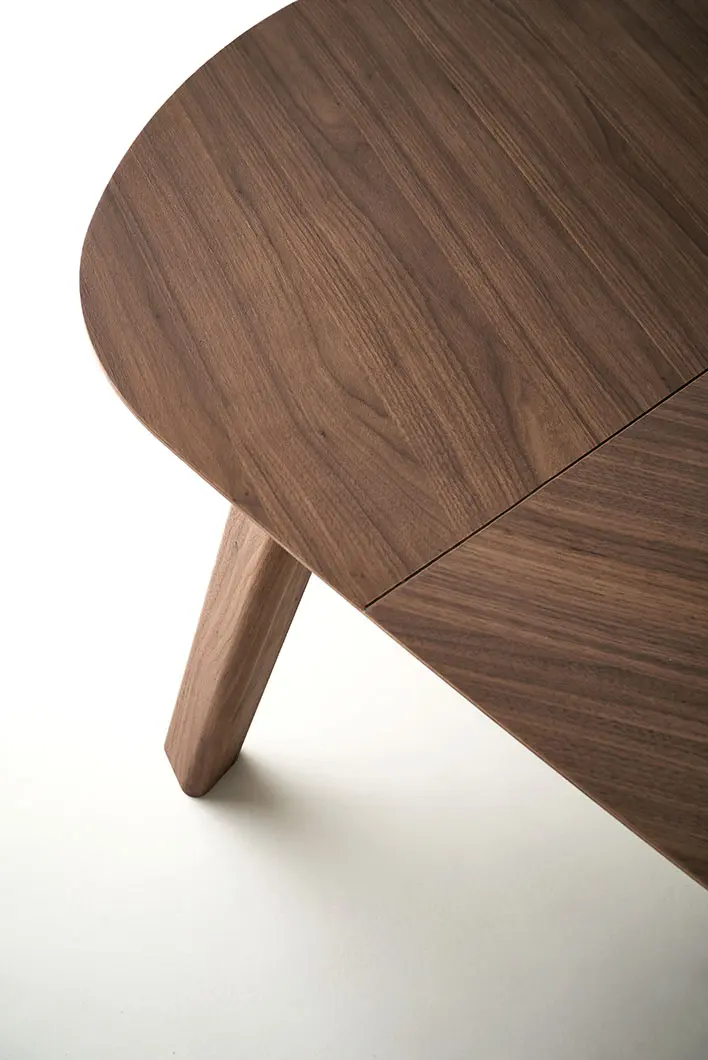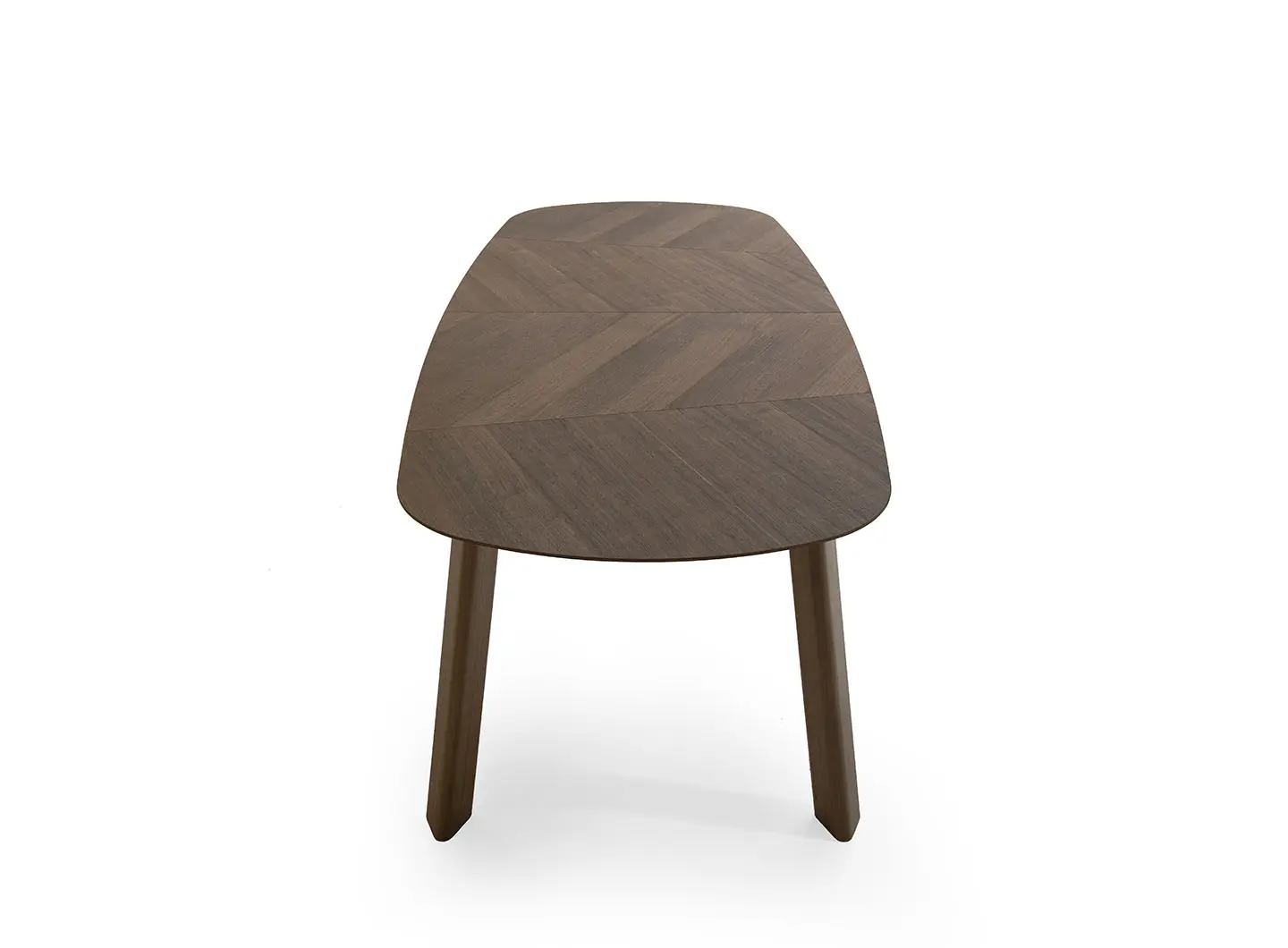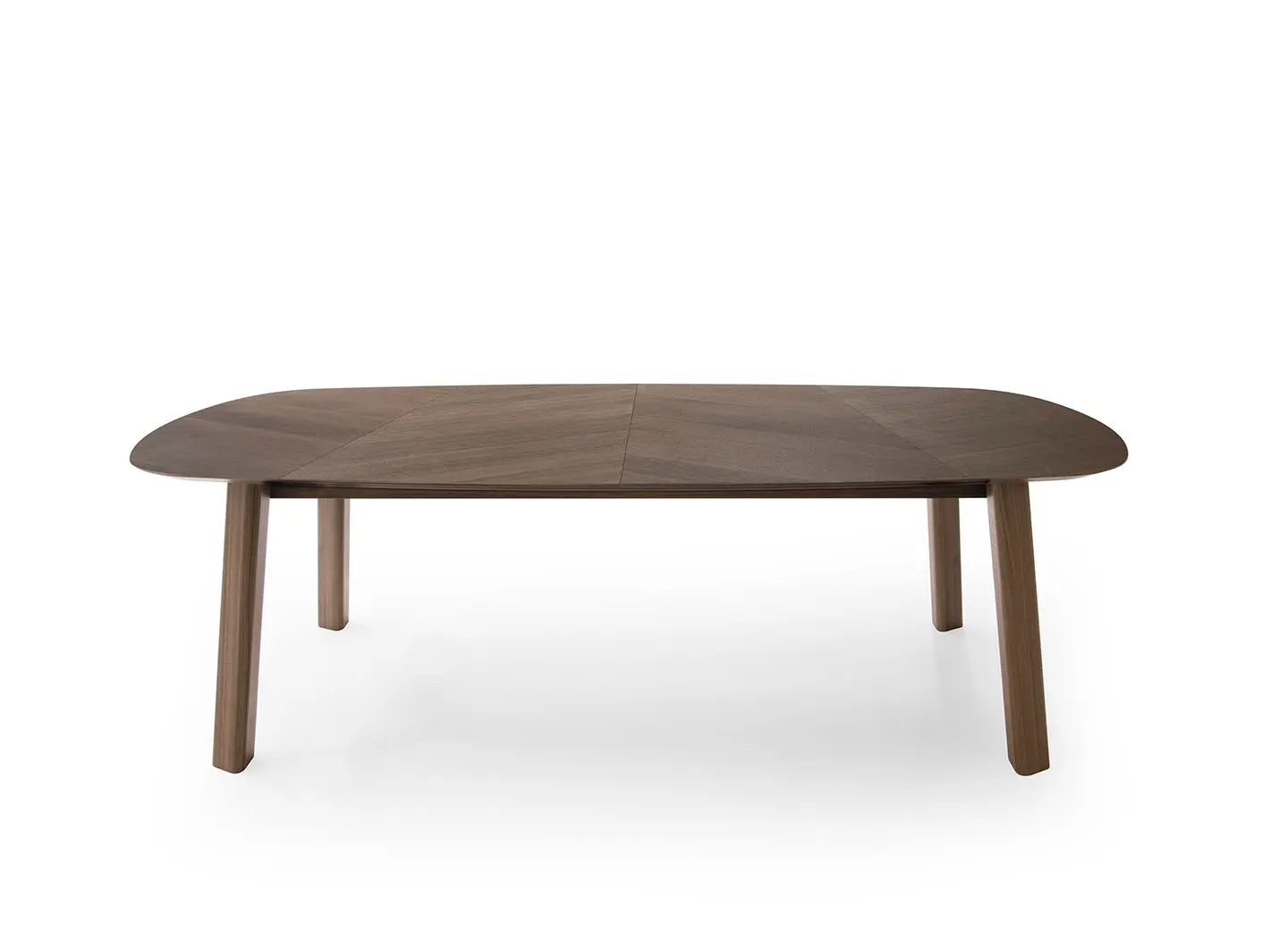 He graduated in Architecture in Florence, has lectured in various faculties of Architecture and Design in Italy. He founded the Emilio Nanni ENA + d + arch design is active in architecture, urban regeneration, design, interior design and art direction. As an architect has completed numerous projects of varying scale of residential architecture in several Italian cities. From 2015 he started working with Pianca. Painter, the investigator always has exhibited in several solo exhibitions in galleries and museums in Italy and abroad and his work is included in various public and private collections worldwide.
BRAND SELECTION
OUR PRODUCTS