Spazioteca
Category: Cabinets and containers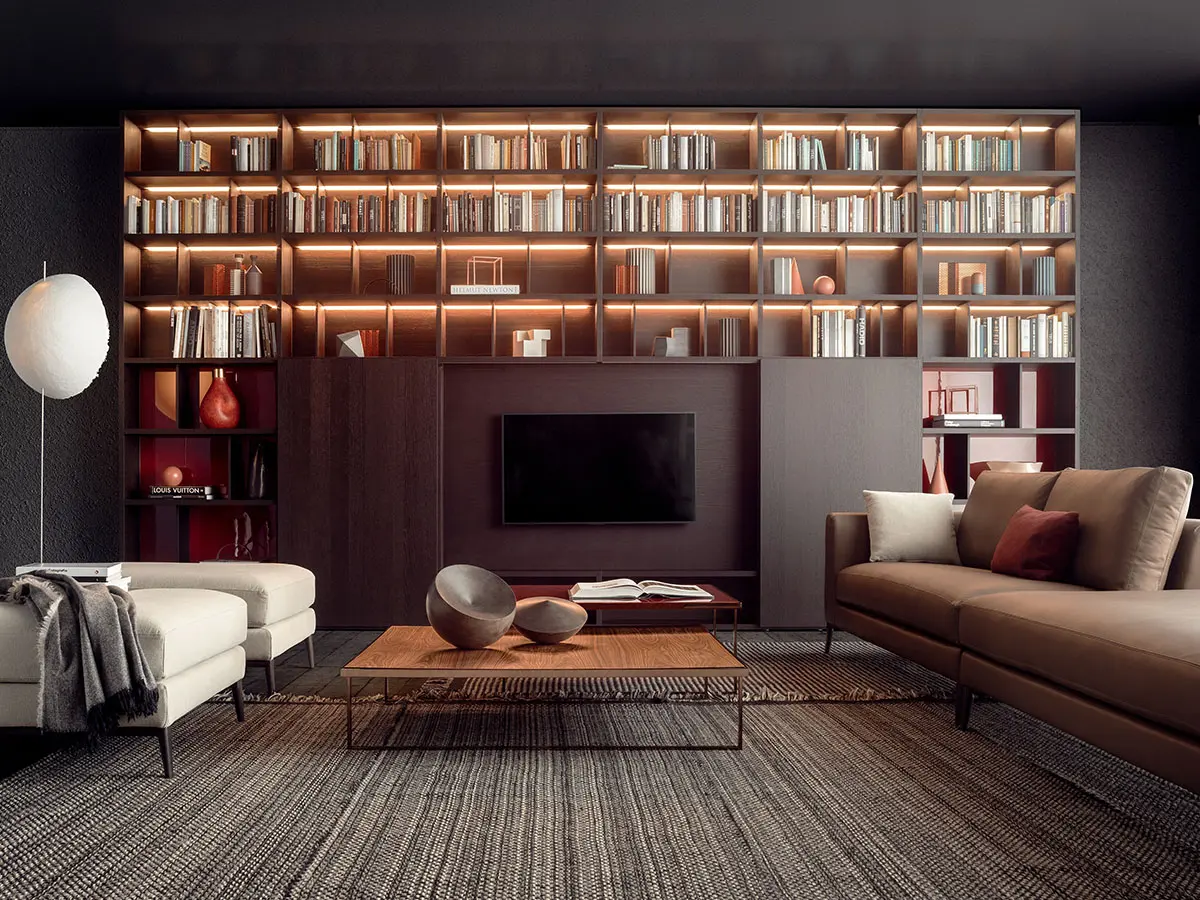 Arranging a customised space for everything, creating distinctive combinations and balancing open and closed spaces: Spazioteca is the synergy of order, rhythm and proportion. 
The classic bookcase concept opens up to new versatile possibilities, providing a place to store objects, books and a TV screen, dividing areas of the home and integrating home office solutions. 
It is the first modular system with side panels, shelves, back panels and dividers with 1 cm pace as standard, and compartments with no visible holes or hardware.
Every composition has the same dynamic, lightweight design, custom-made to meet every need.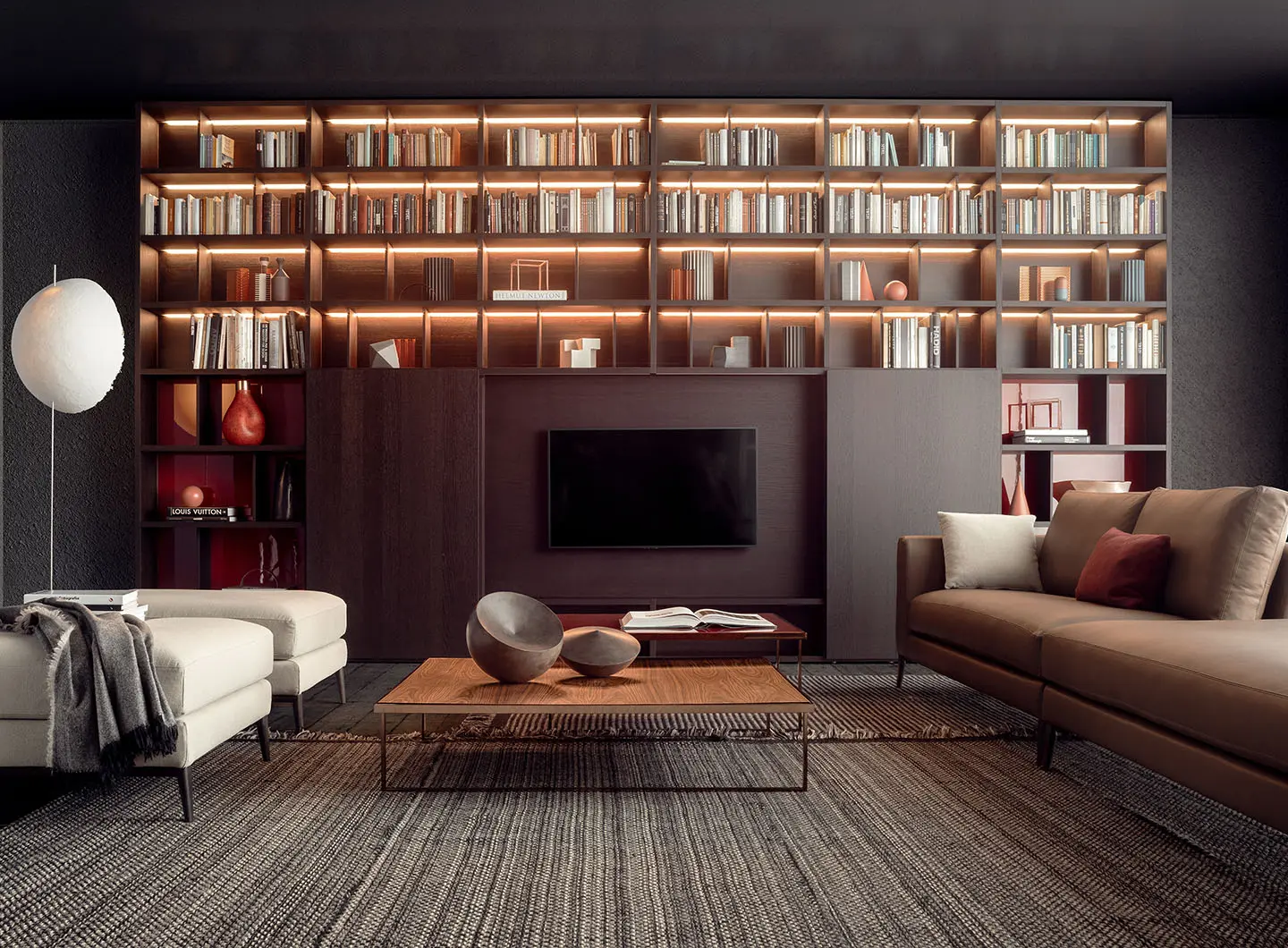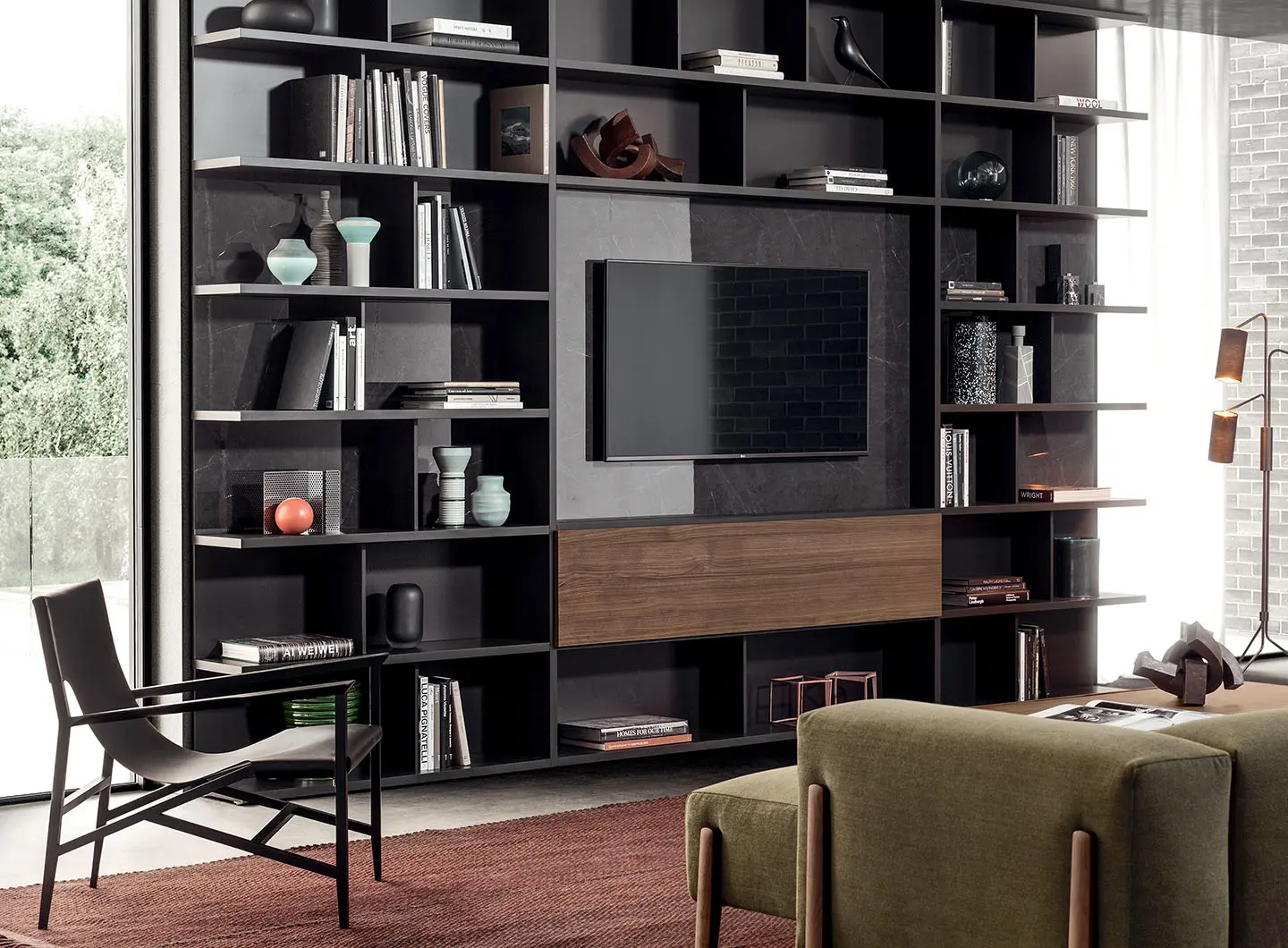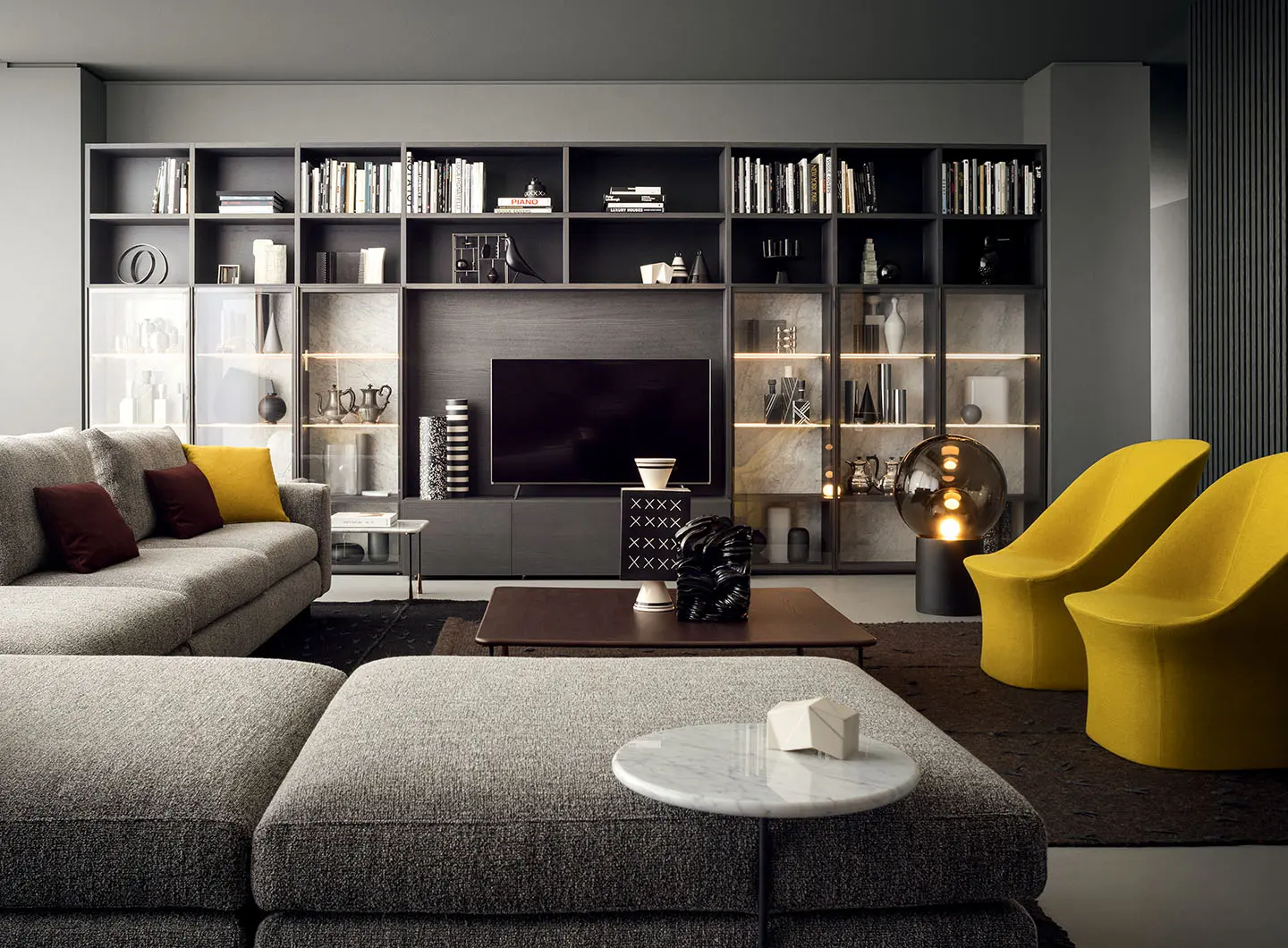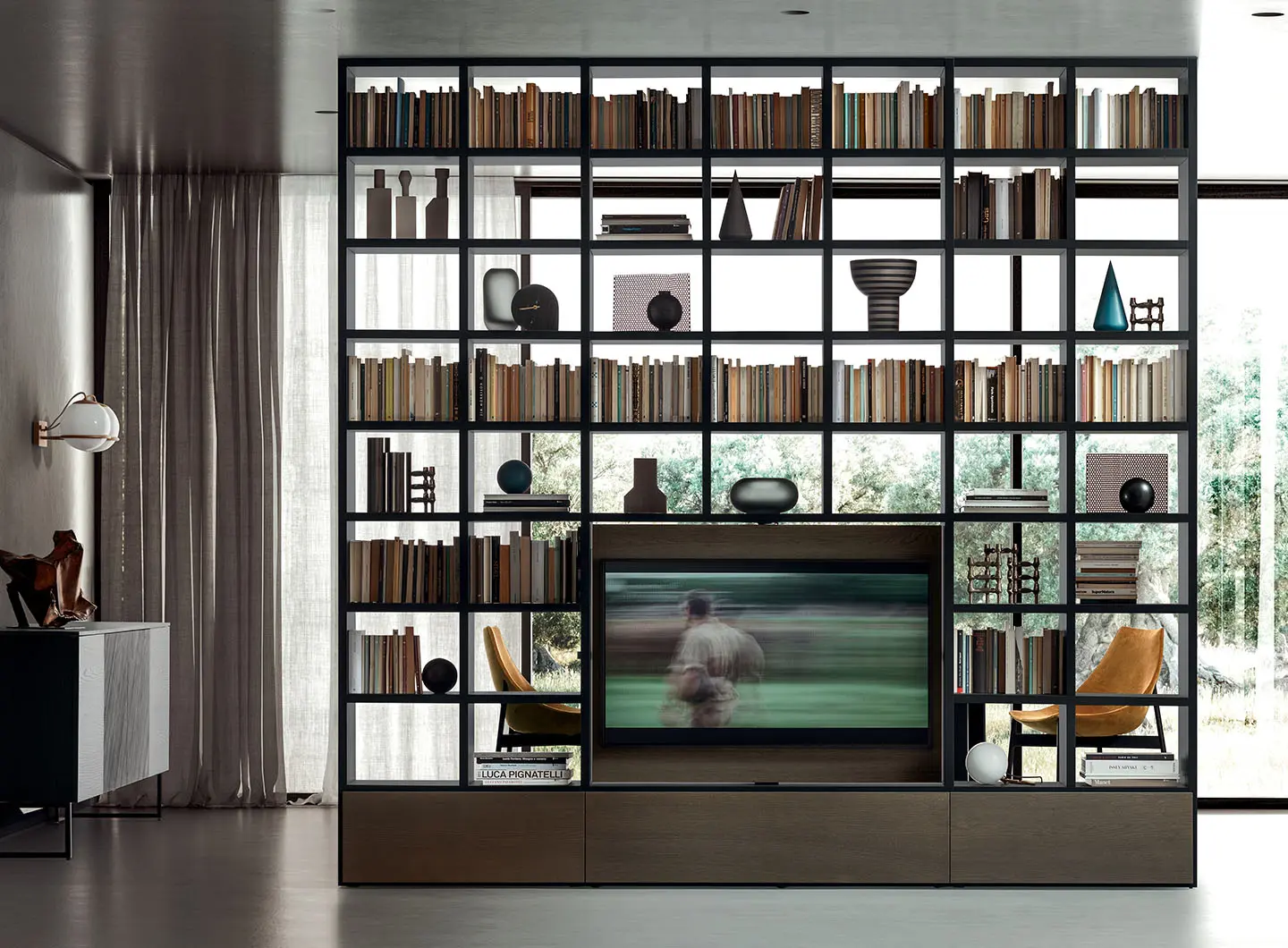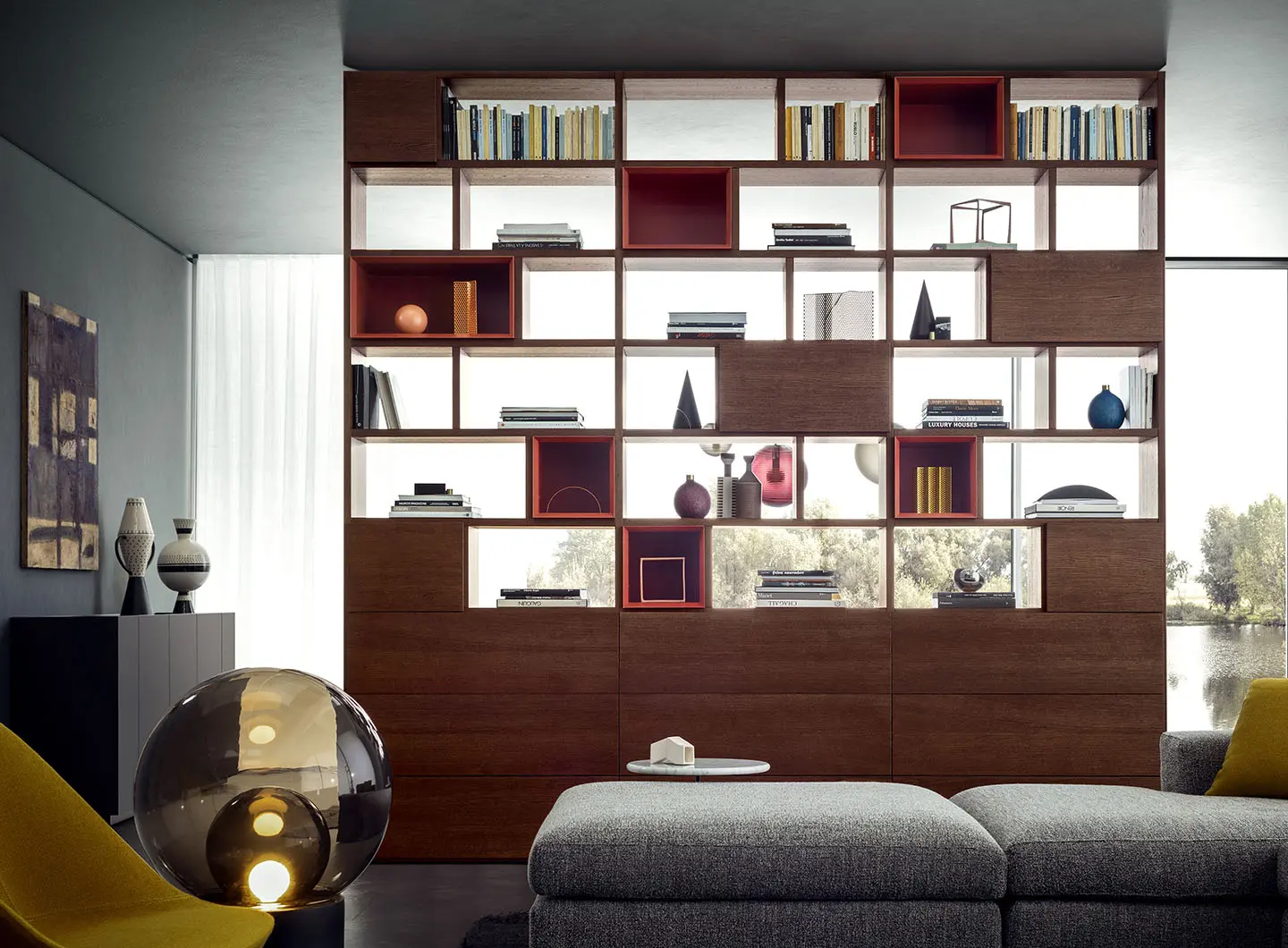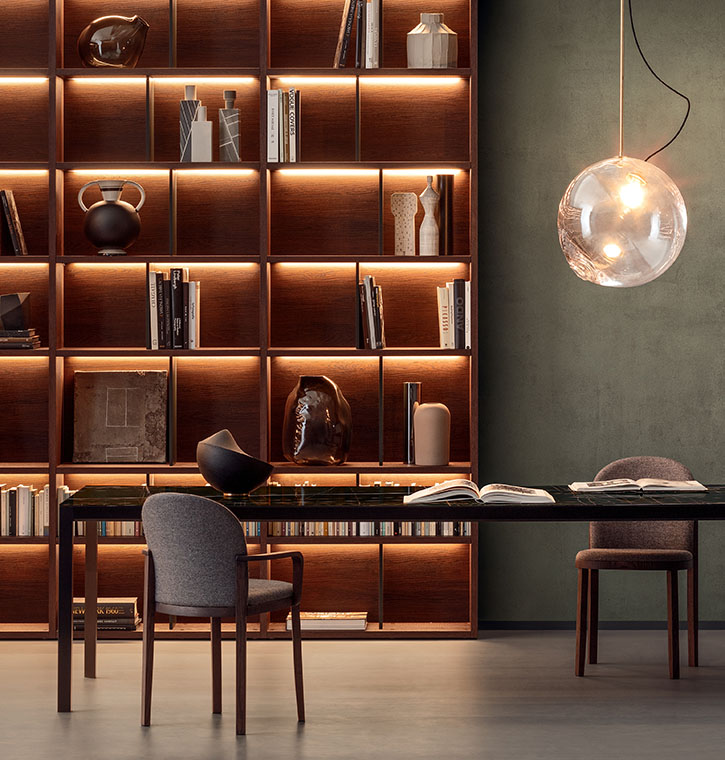 Product description
Spazioteca is a modular bookcase system, with a 1 cm pace modularity. Its namederives from the option of combining the modular compartments elements with the doors from the Spazio system. The absence of holes and hardware makes the aesthetics clean and rigorous. Each main constructive element can alone measure 3 metres in width and height.

FSC® Certified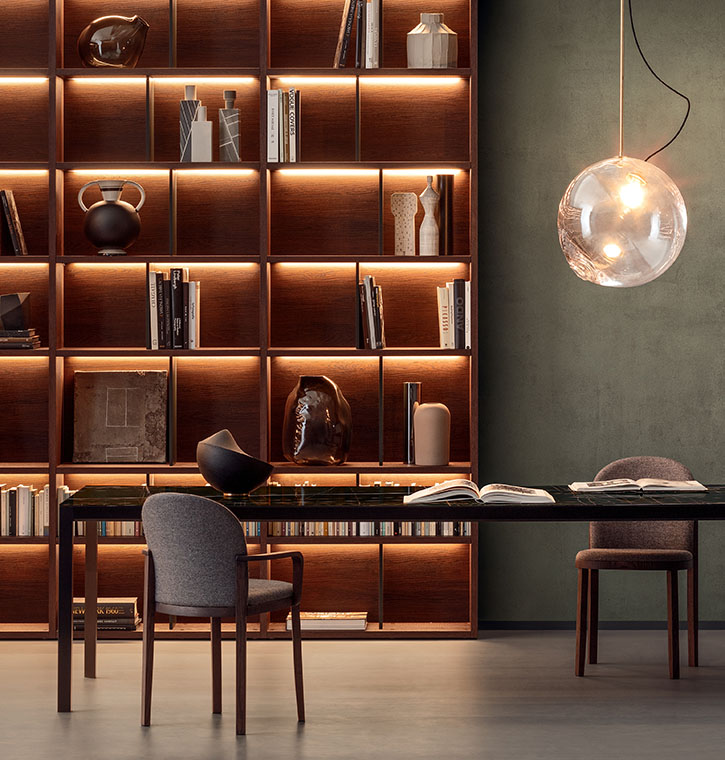 Product sheet
Download Spazioteca technical file

Collection
Spazioteca

Official website
Discover Pianca

BRAND SELECTION
OUR PRODUCTS