Nota
Category: Cabinets and containers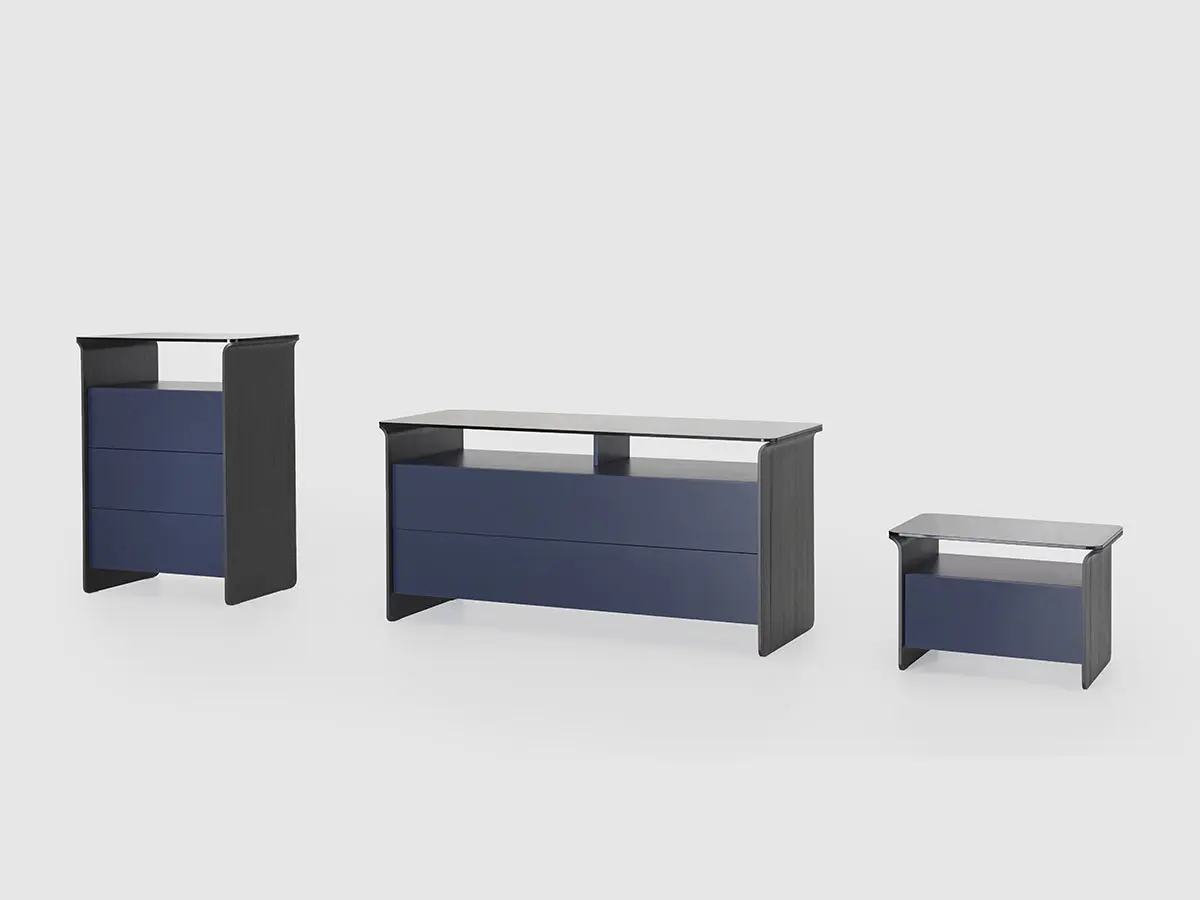 Strength and flexibility, solidity and lightness, simplicity and creativity. Philippe Tabet has designed a collection of casegoods for the bedroom which inhabits the overlap between opposing natures, with distinctively crafted contours and a combination of wood and glass.
The top extends over the structure, which curves gently outwards on both sides to support it, like a tray that appears to float. A stylish and functional open shelf detaches from the top of the drawers below.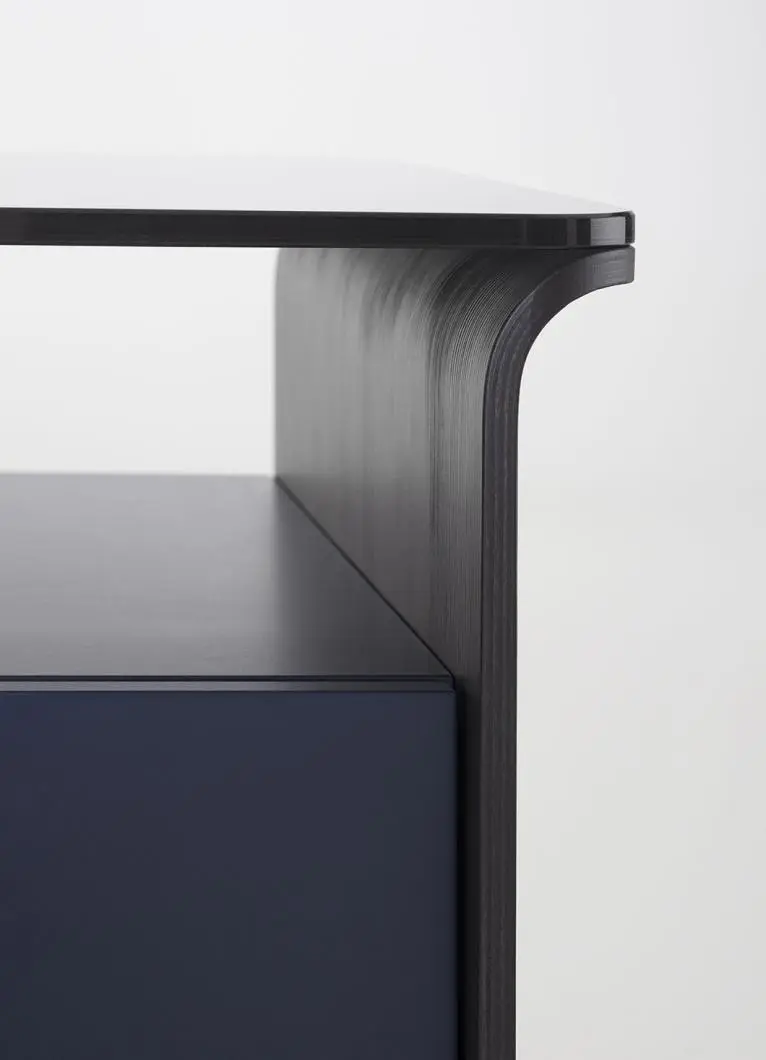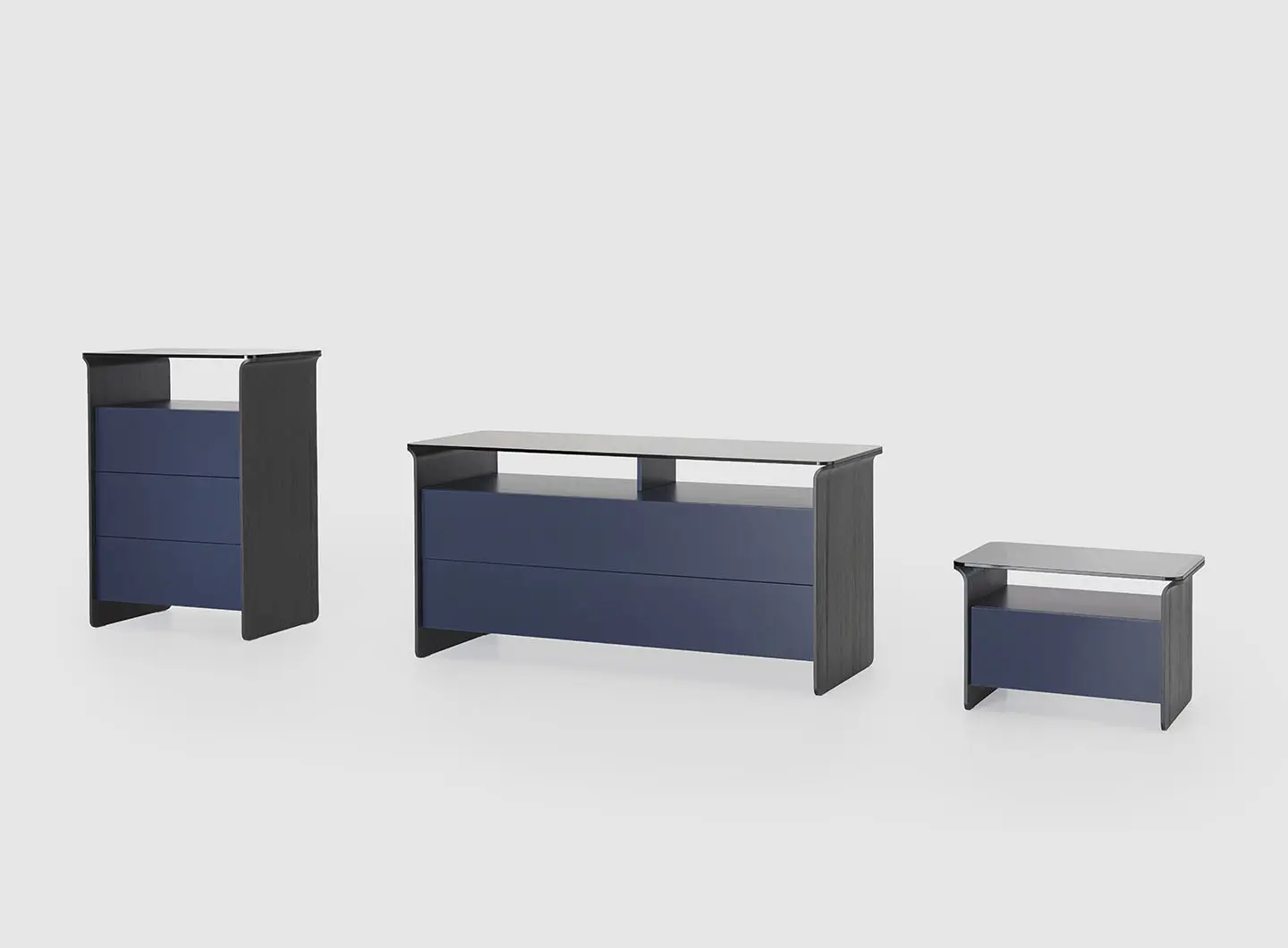 The Nota casegoods are created in plywood, with a Piombo trasparent glass top. The side panels are available in Larice Carbone, Larice Ambra, Borgogna and Canaletto wood, drawers in matt and gloss lacquered finish, in the colours of the collection.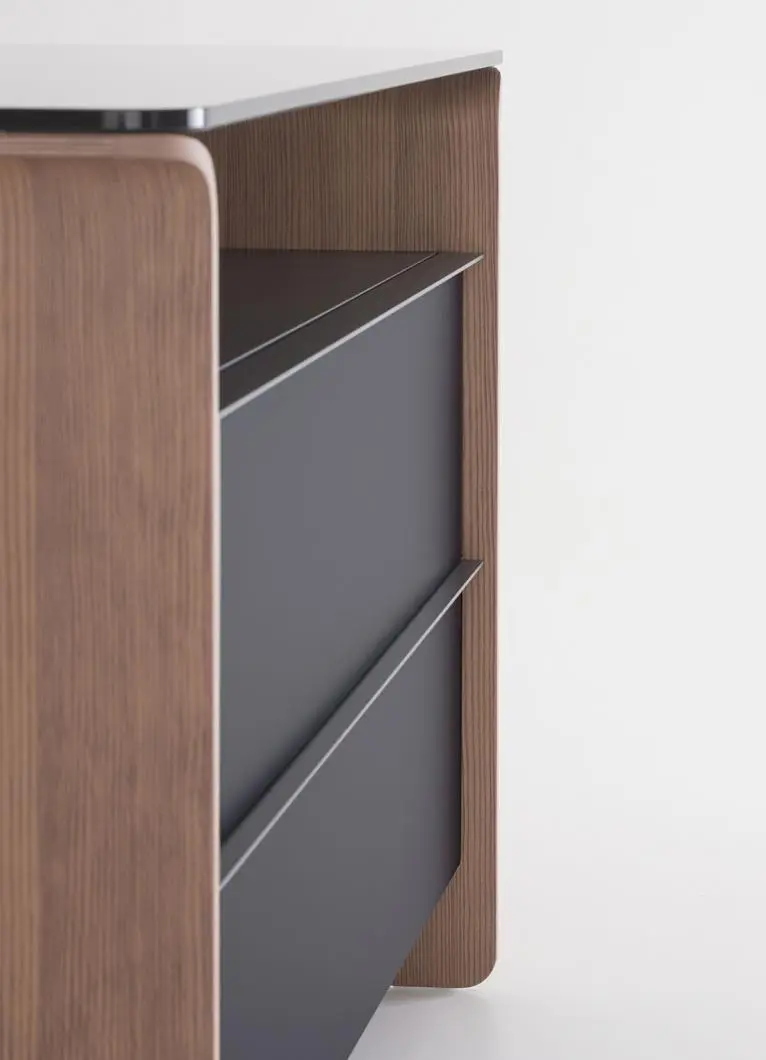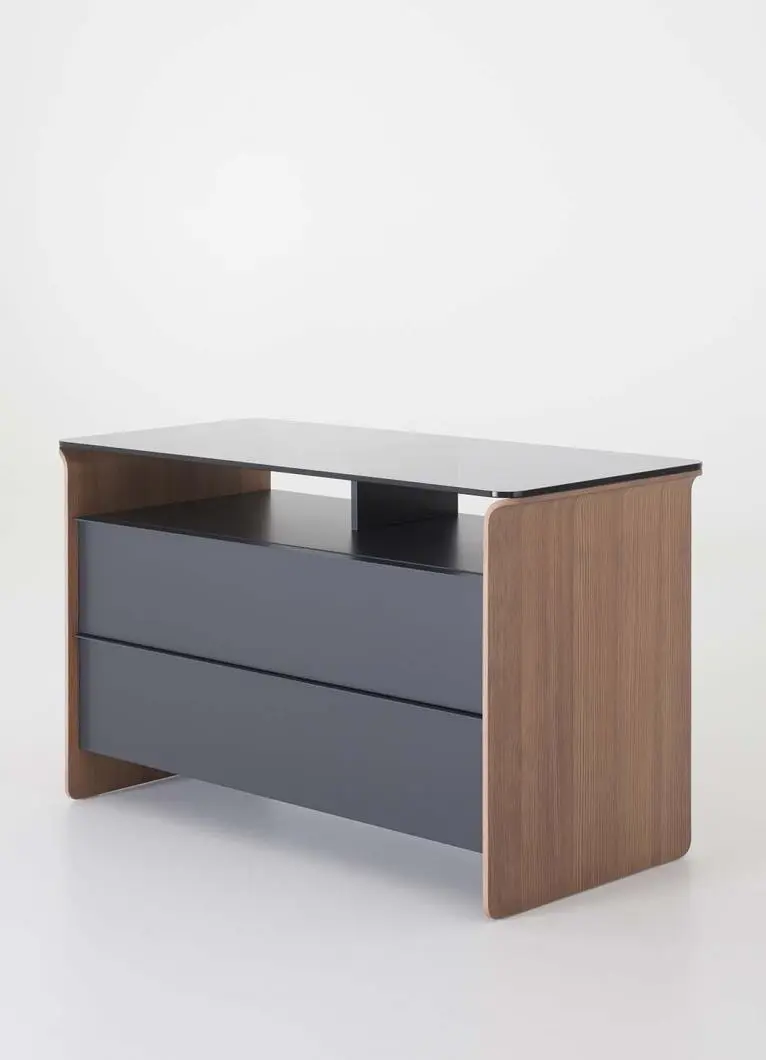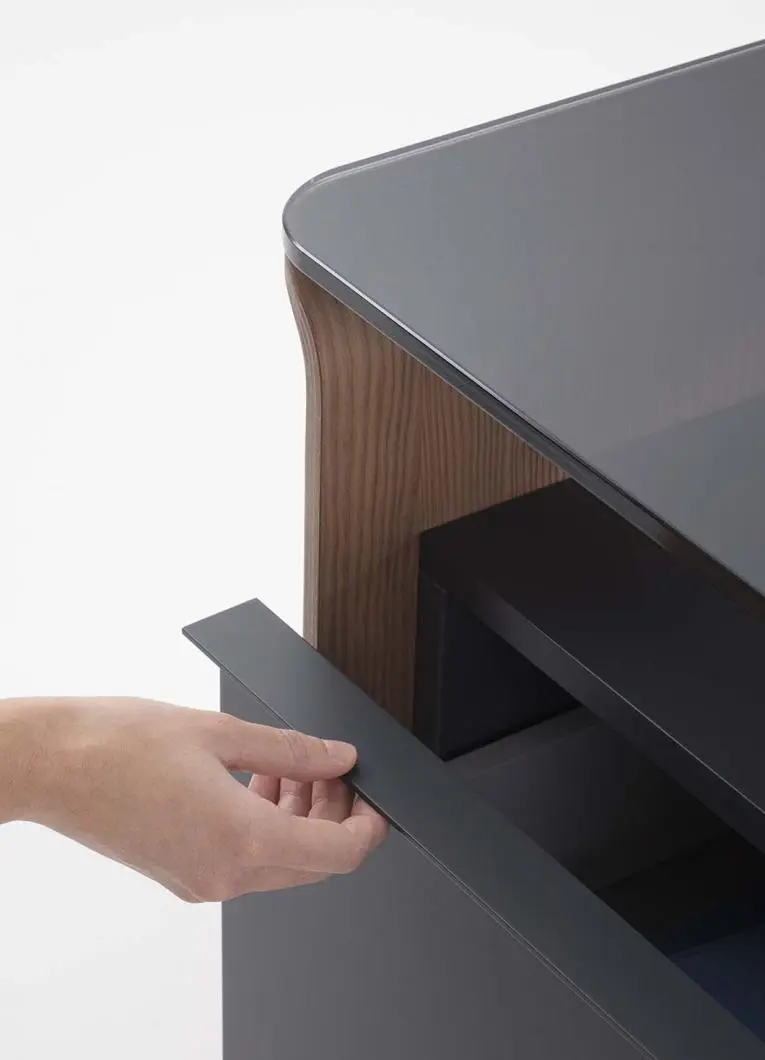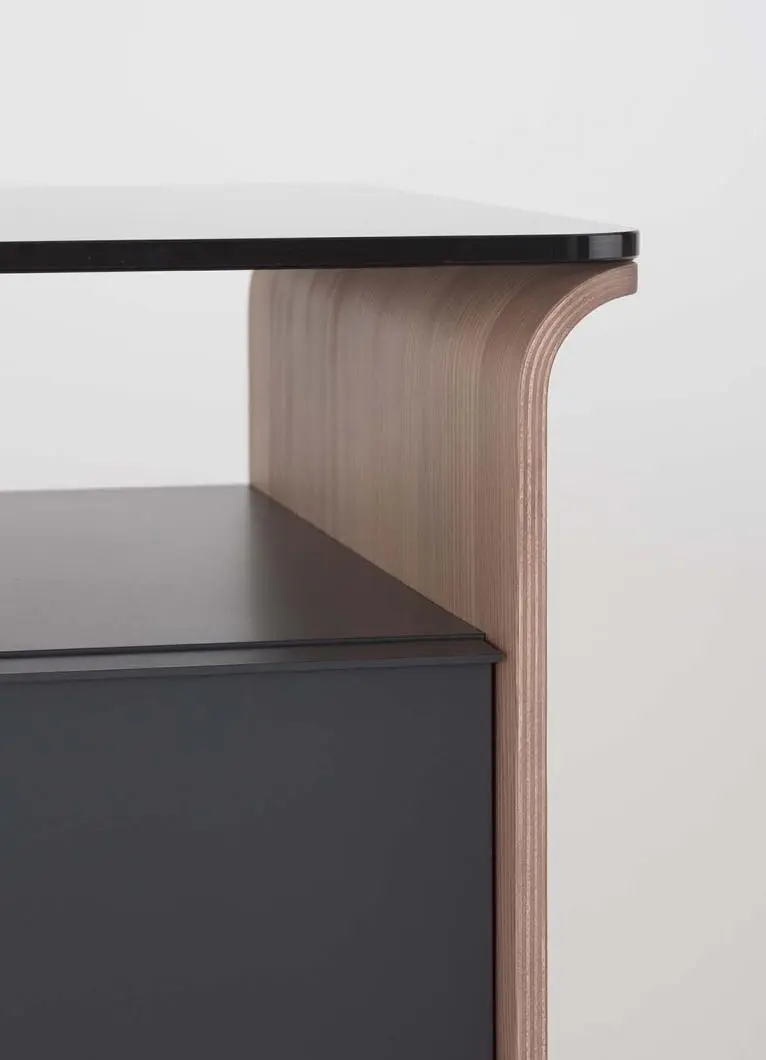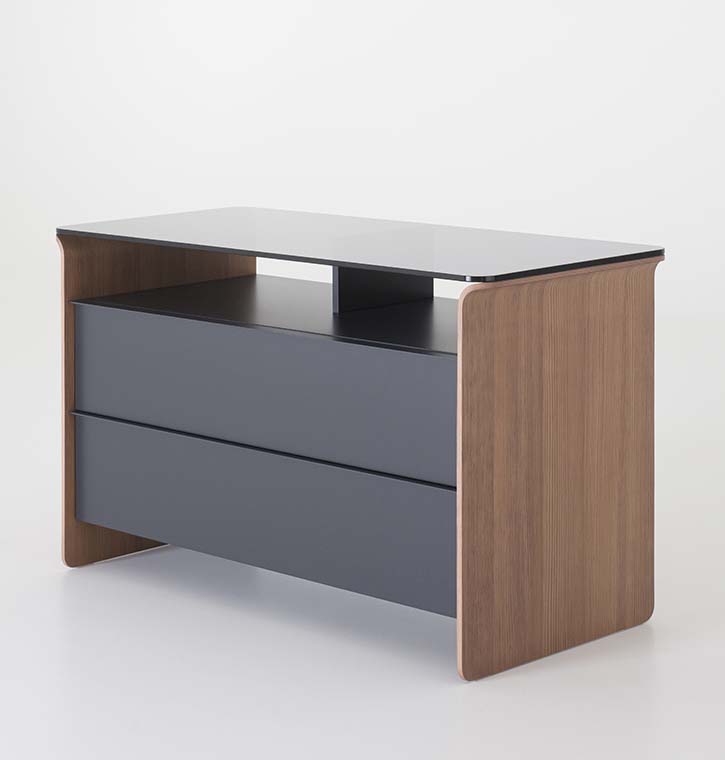 Product description
The Nota casegoods set is also available in the new finishes of the Pianca range, Larice Carbone and Larice Ambra. The first one offers bolder, more striking combinations. The second is all about warmth, the natural feel and elegance of wood. The surface finish in Nota shows off the texture and irregularity of wood, becoming dynamic and vibrant when it encounters light.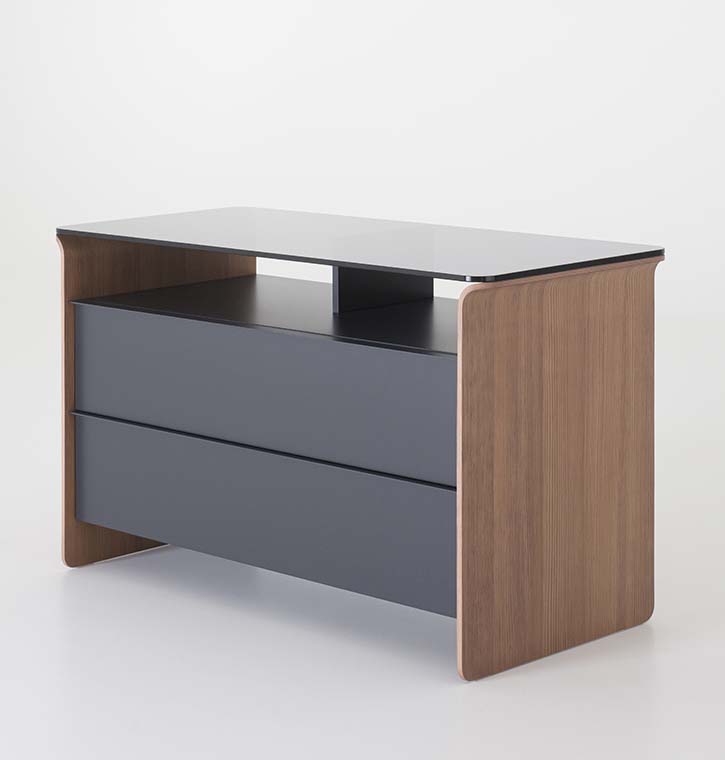 Product sheet
Download Nota technical file

Collection
Nota

Official website
Discover Pianca

Designed by

Philippe Tabet

Philippe Tabet is a designer who loves images more than words. His style of communication is dry and essential, like his objects, which seem unable to be different from the way they are.
"When I'm designing, I like to remove everything that can be considered superfluous"
He sketches freehand and manages to makes his objects come alive on a piece of paper with a pencil. He has the ability to trace out the character of a chair, and describe, through its shape, the story that makes it unique. He was born in Versailles and studied in France, but chose to set up his own industrial design studio in Milan in 2015. Philippe Tabet's ability to imagine something that was not there, combined with a deep respect for the authenticity of the materials, guided him in the new collections he designed for Pianca.
BRAND SELECTION
OUR PRODUCTS