Kyoto
Category: Cabinets and containers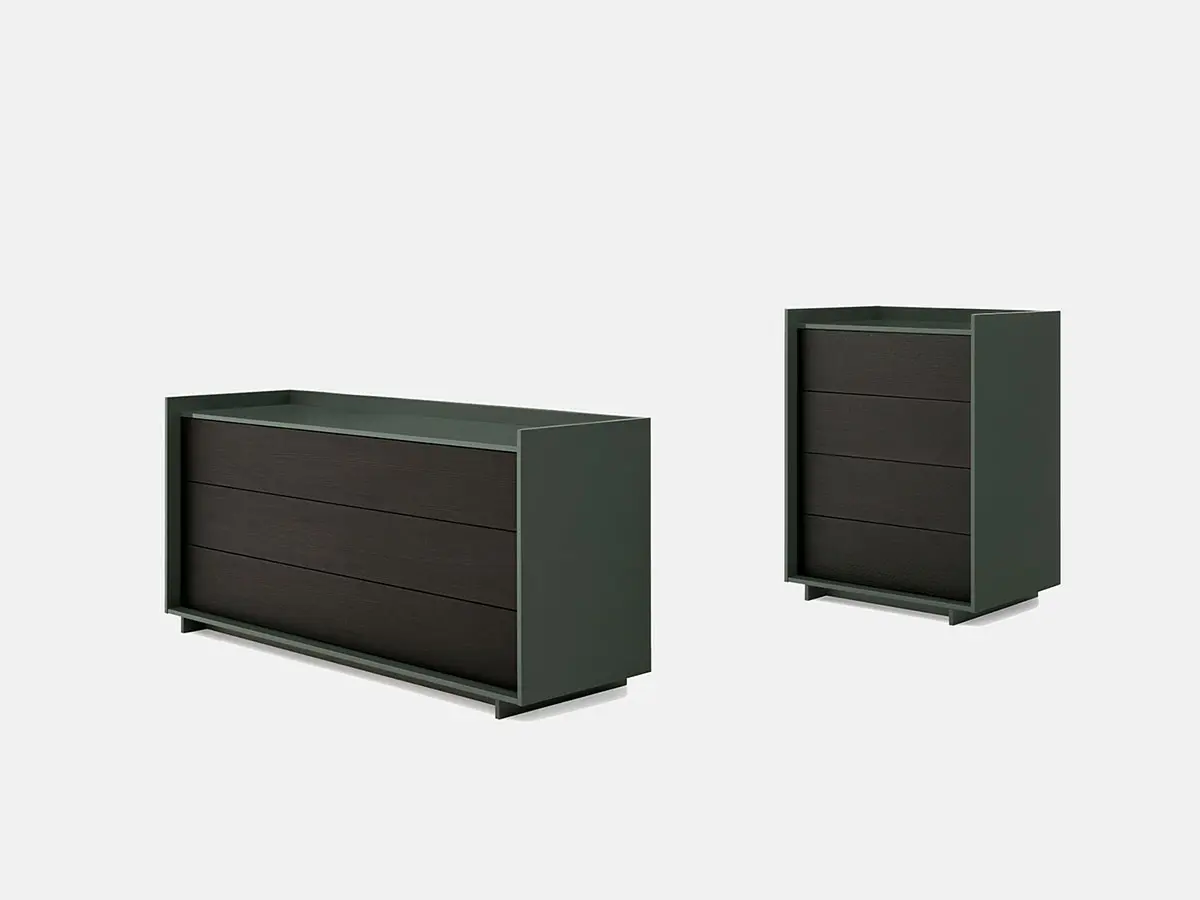 Essential things are never superfluous. The complements of the Kyoto bedroom set, the dresser and bedside table, are the result of the study of the absolute section between corner and straight line, in a measured composition of surfaces.
The outer frame, more pronounced and deeper, encloses push-pull opening drawers, defining the entire volume of the structure with stark gracefulness. The top transforms into an open niche, a discreet, elegant support surface, where you can add a further complement: a tray with a synthetic leather-covered base for storage of personal items and jewellery, which fits neatly inside the profile of the top. The cantilevered base floats, creating a void which surrounds the elements, giving them a sense of impalpable lightness.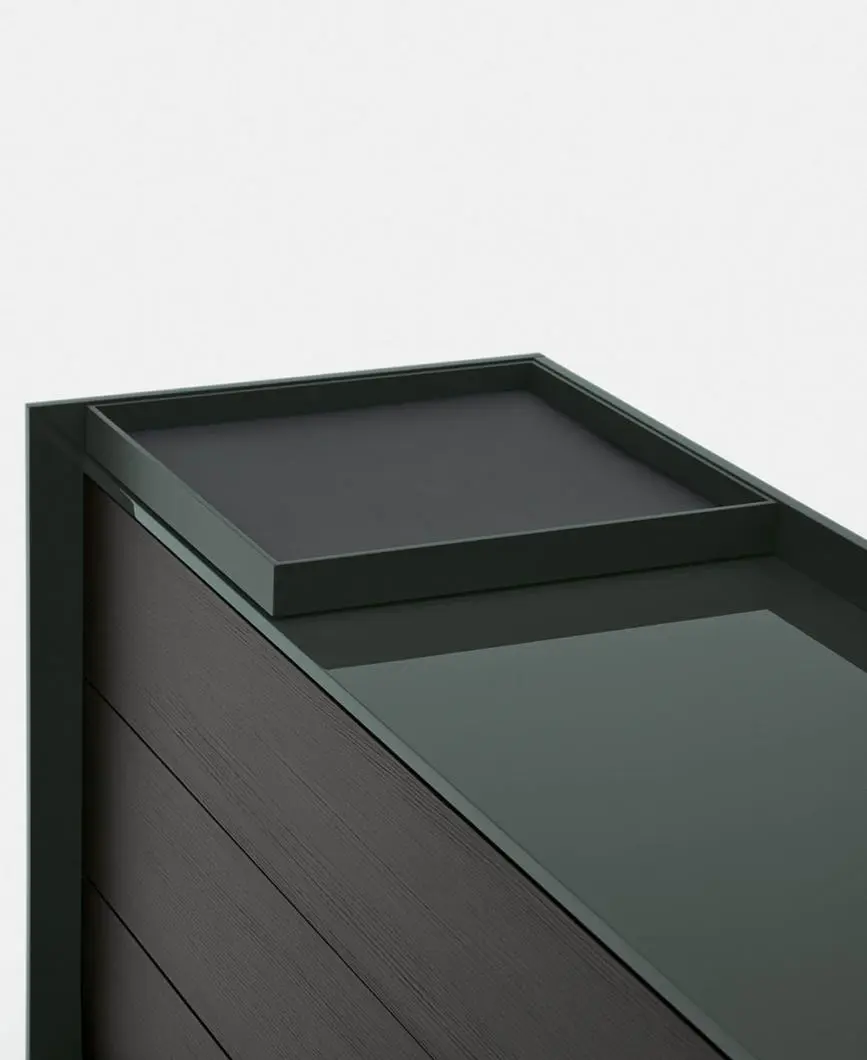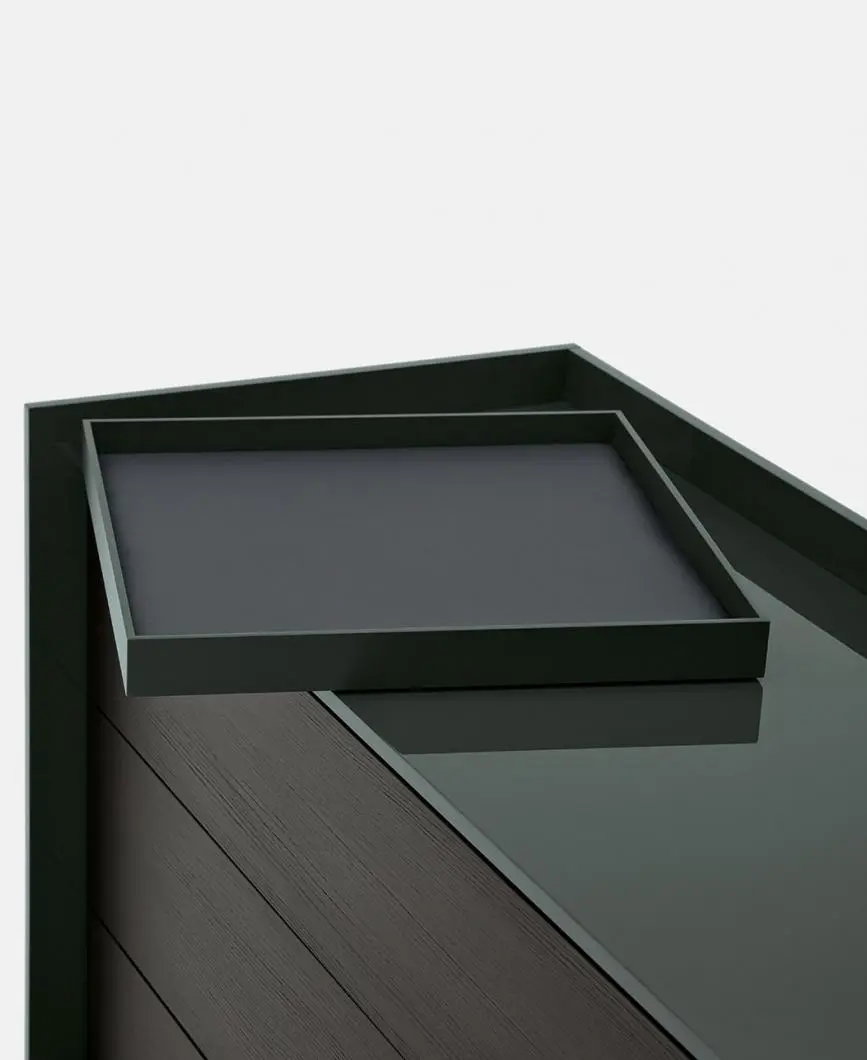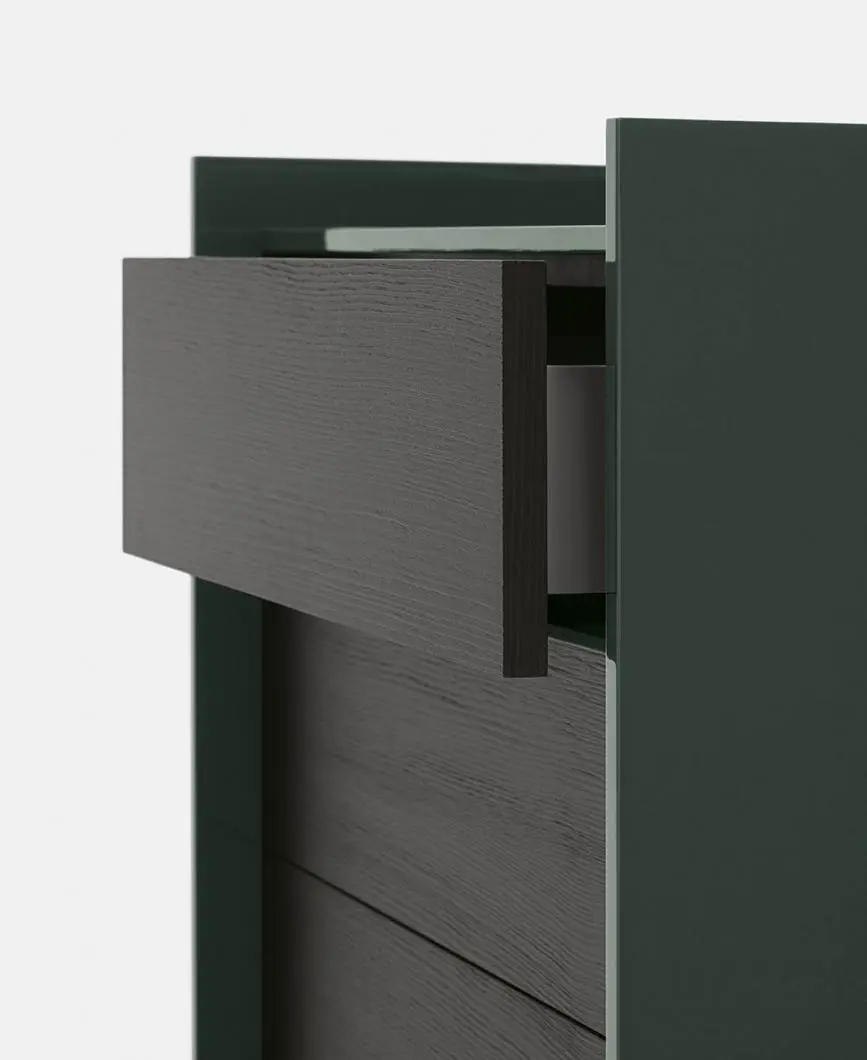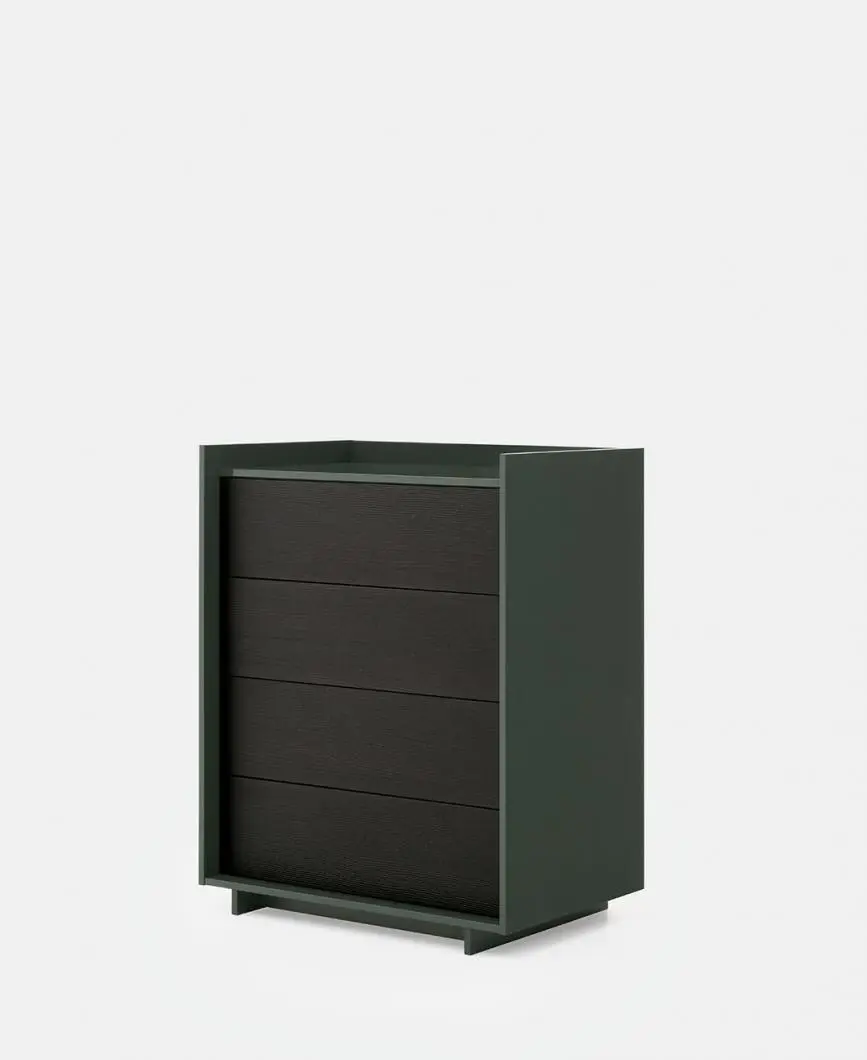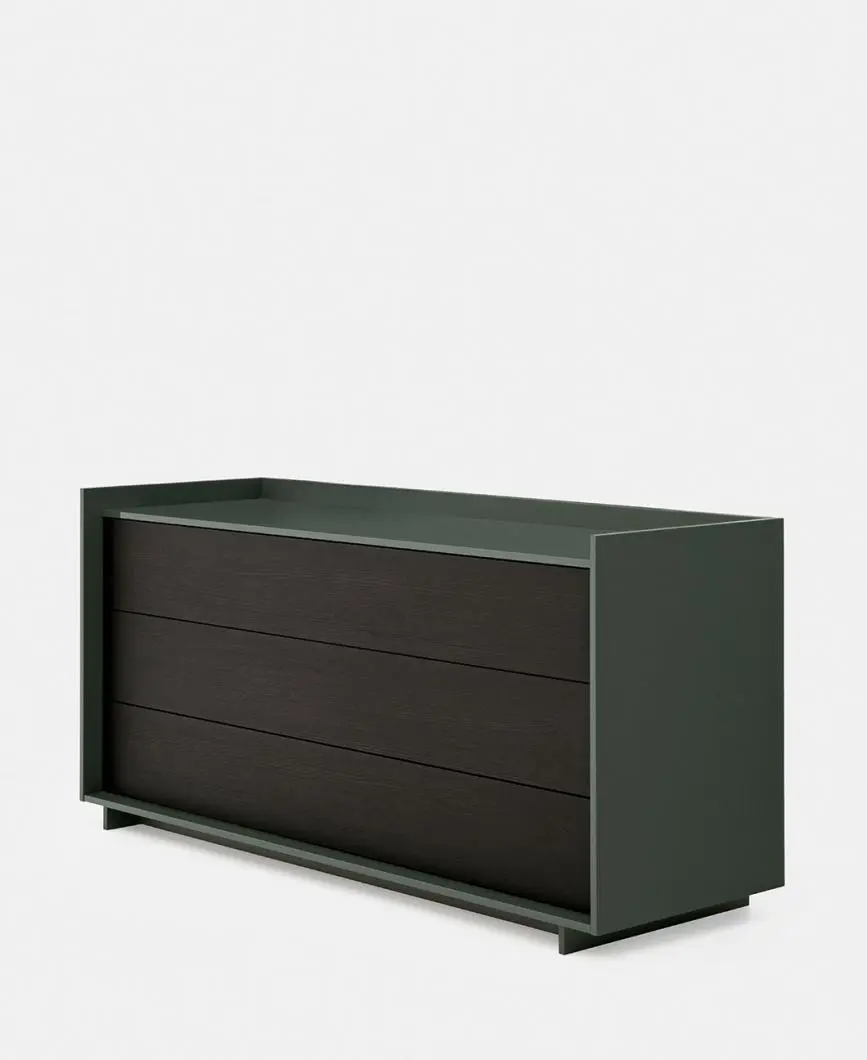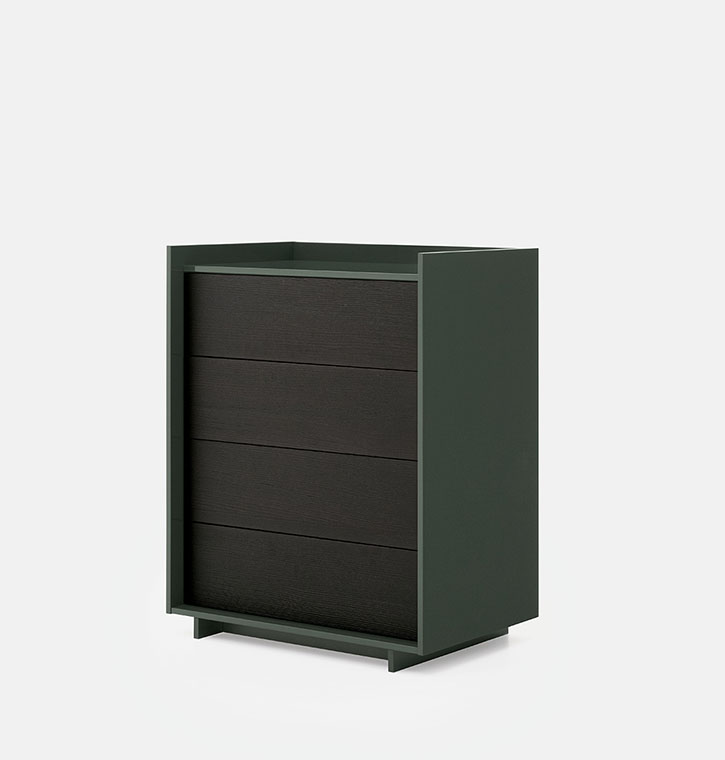 Product description
Available in all Pianca finishes, the Kyoto system can be created in various combinations. A wood finish combined with different matt or gloss colours lets you create unique pieces of furniture to blend perfectly into every room. All Kyoto pieces are available with finished back for positioning anywhere, even in the centre of the room.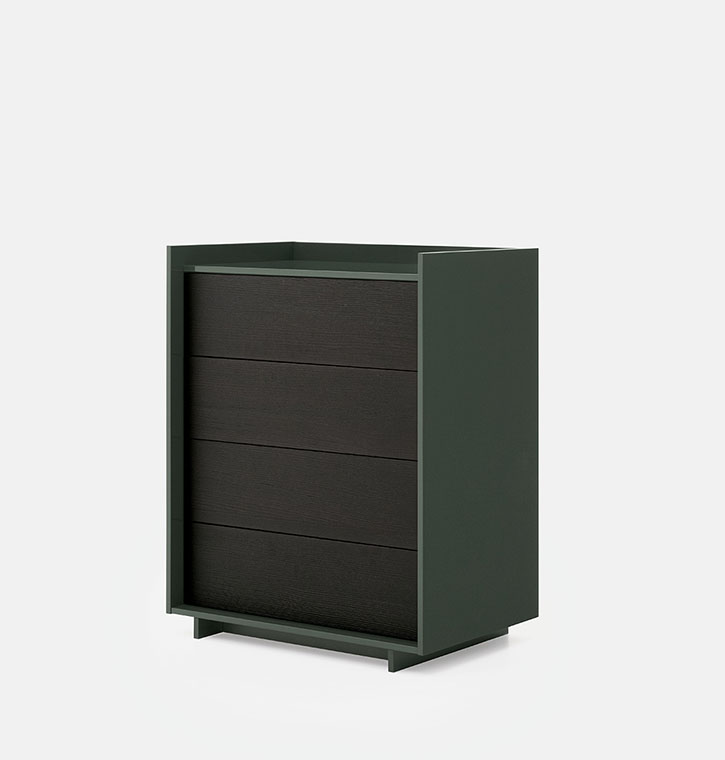 Product sheet
Download Kyoto technical file

Collection
Kyoto

Official website
Discover Pianca

Designed by

Simone Bonanni

Simone Bonanni is ever so slightly intolerant of the idea of standardising, conforming design, while he is re-evaluating the functional and expressive potential of handmade creations and skilled craftsmanship, enhancing the uniqueness of the design even when part of it is engineered.
"I want to protect my identity as a smallscale artisan", he says of himself. "I sketch by hand, a lot, all the time, just for the pleasure of sketching. I love to do portraits, abstract paintings and illustrations."
An inquisitive, spontaneous designer, Bonanni opened his design studio in Milan when he was a very young man with a diploma in Industrial Design from IED and three years' international experience in Amsterdam. His designs give more importance to the emotion that an object can transmit, more that to the object itself. And they do that via clear messages, simple emotions that involve all of us in our day-to-day living.
BRAND SELECTION
OUR PRODUCTS