Cornice
Category: Cabinets and containers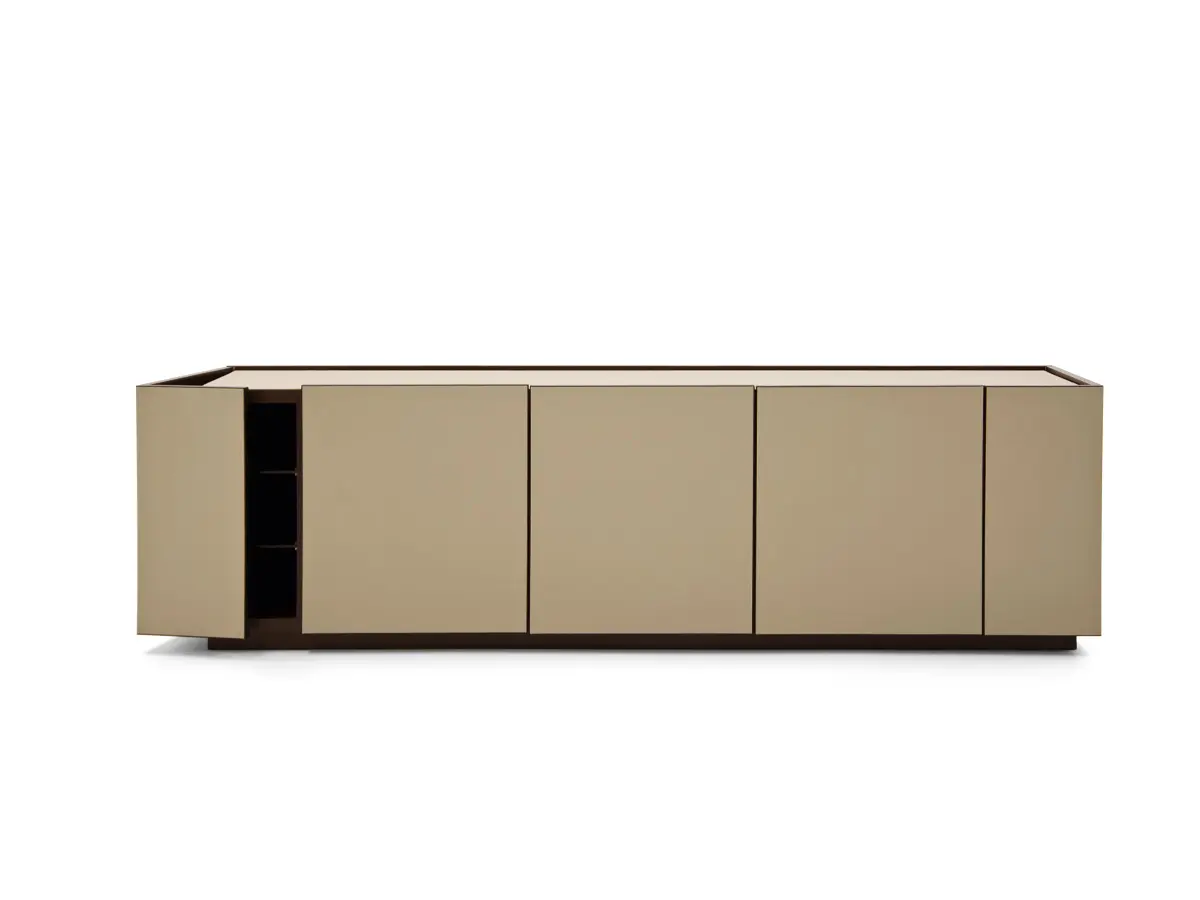 Elegant and sophisticated, the Cornice sideboard borrows its name from the eponymous wardrobe in the Pianca collection, scaling down its salient features to suit its new purpose.
The element that gives the unit its character is the frame that runs round the edges of all the panels, punctuating the structure and drawing attention to the run of modules.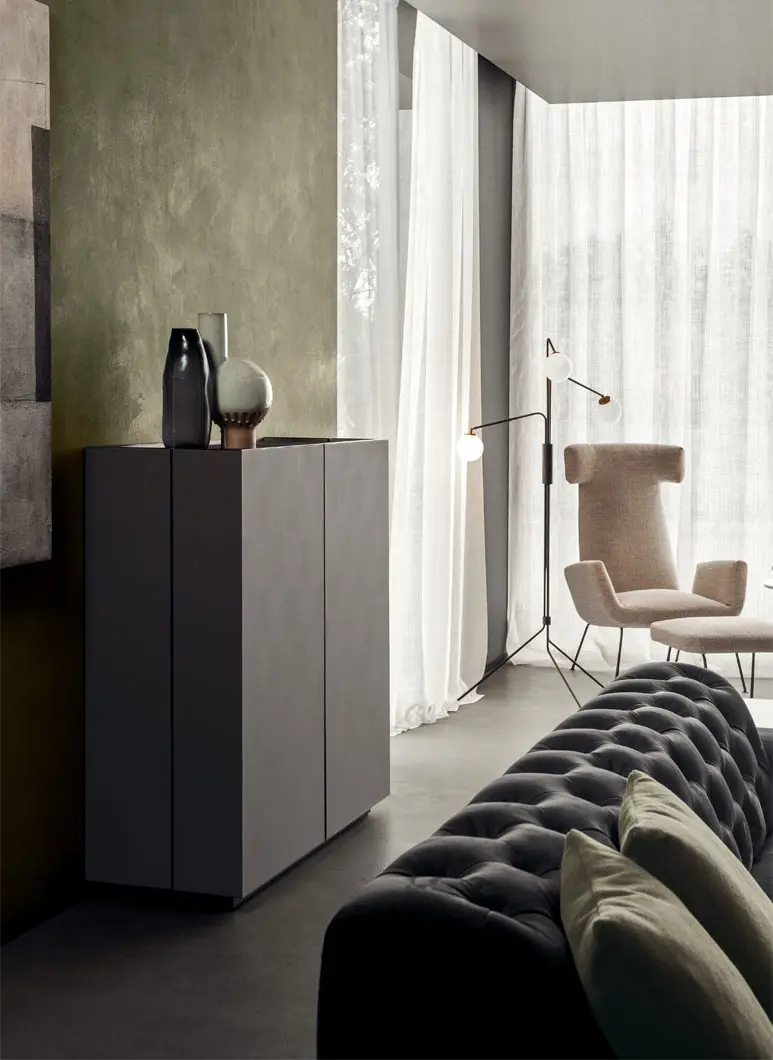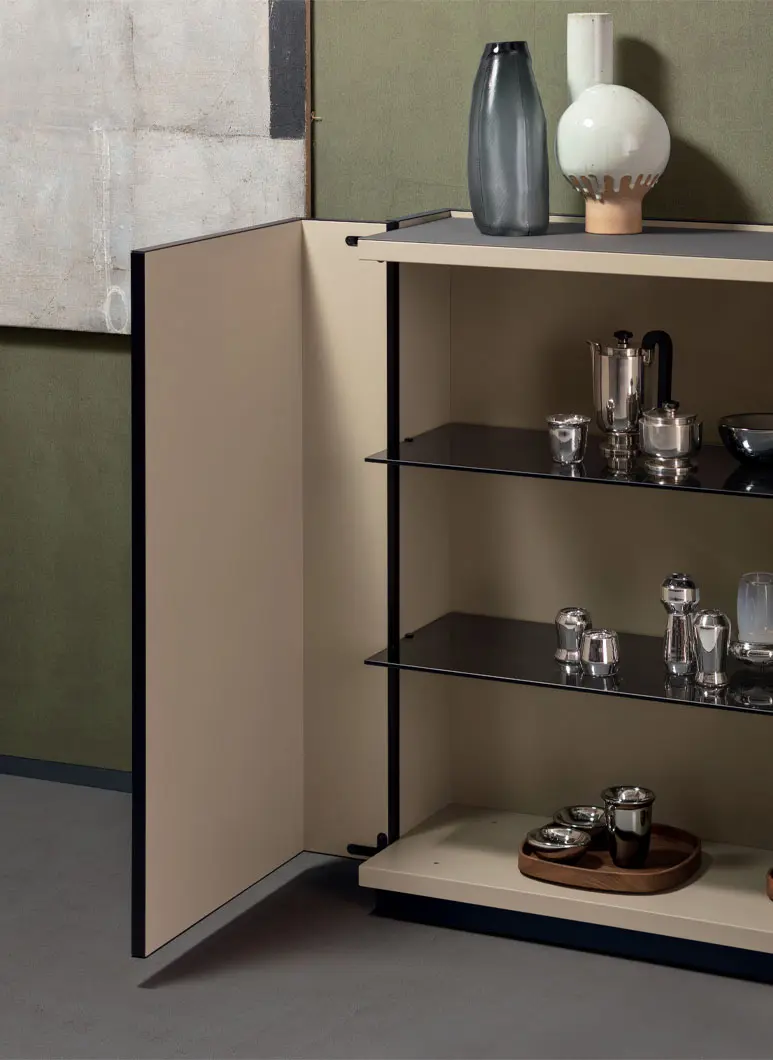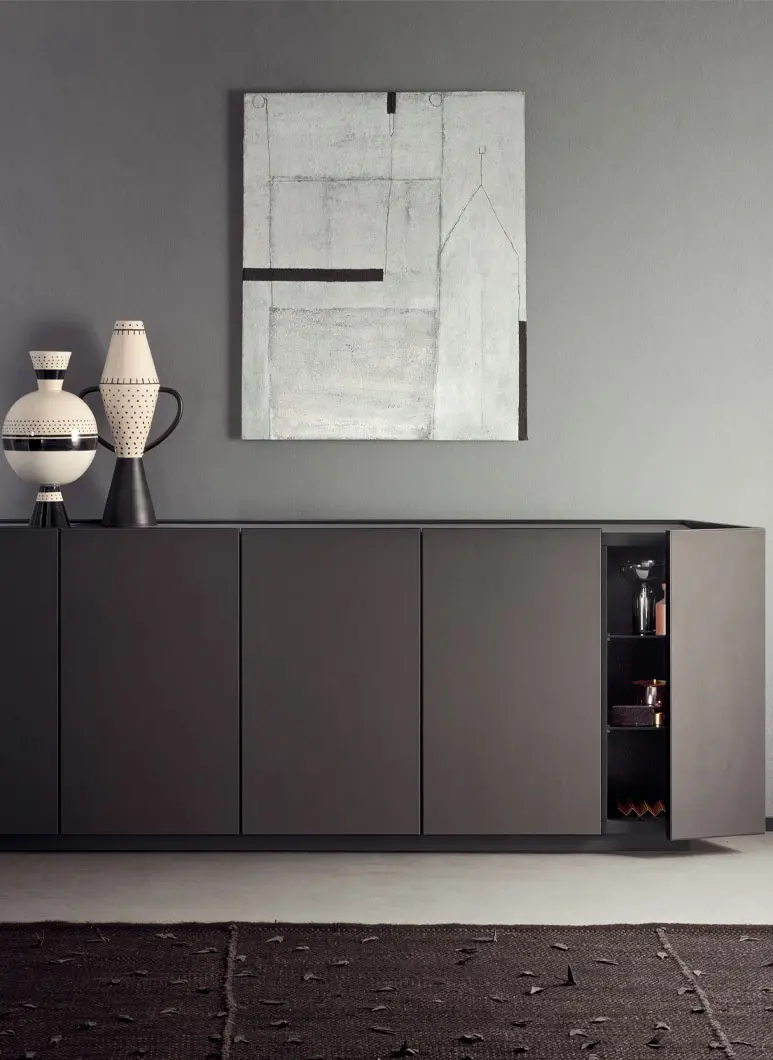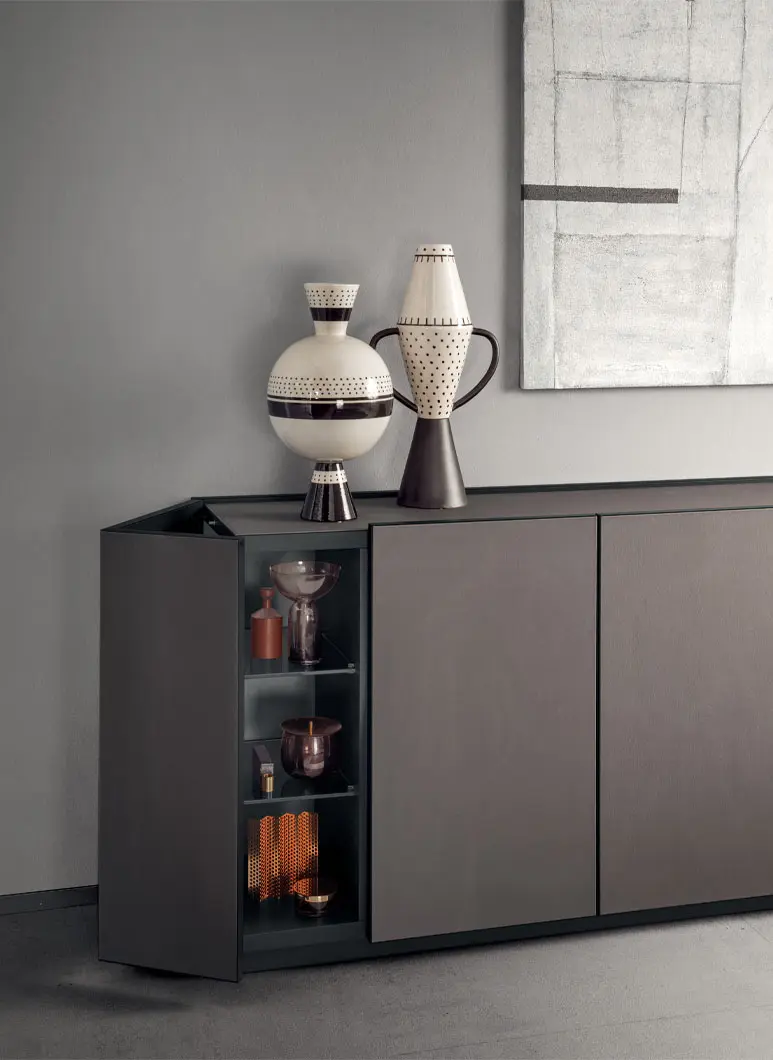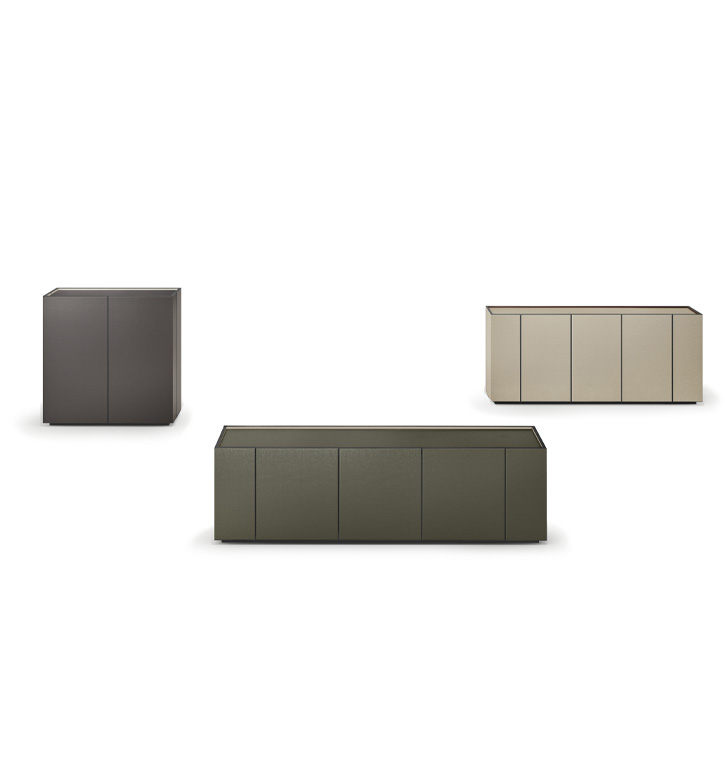 Product description
Just as stylish, but slightly more eccentric, is the hinged lid style opening of the doors on each end, a feature also found on Pianca 's new collection of wardrobes. This design detail is sure to make Cornice even more of a statement piece, allowing it to fulfil its destiny and take centre stage in the room rather than be confined just to its closed form. An attractive option is covering the doors and top in synthetic leather.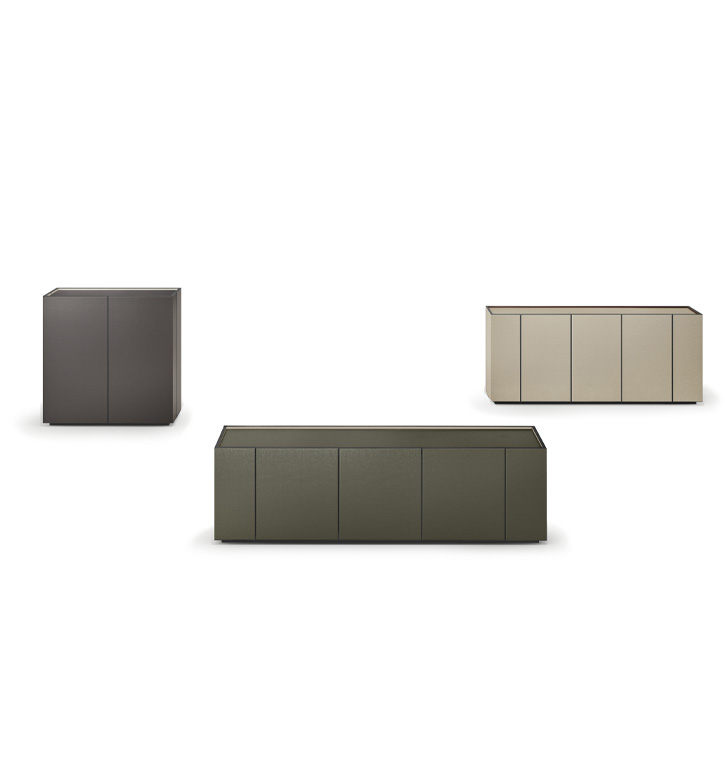 Product sheet
Download Cornice technical file

Collection
Cornice

Official website
Discover Pianca

BRAND SELECTION
OUR PRODUCTS