WAVE COLLECTION
The Wave collection is the result of the great creativity of our design office. An entire collection of tables and consoles where the base is made up of many strips of hand oiled ash joined by a single steel element that is there but is well- hidden. The inclination of these thin pieces of wood creates different but always mesmerising wavy shapes. These shapes can give life to a continuum, like the Orbit table or the Flow console, or to two different elements, like Petal or Bow.
Several models are available but the collection is already set to increase over time to include other furnishings. Behind the immeasurable design skills, techniques and craftsmanship of Natisa is the soul of anentrepreneur who prefers to stay in the background most of the time, working in silence and with endless dedication to pursue one big goal: to ensure that the company can grow by creatingfurnishing accessories that continue to amaze without compromising top quality.
Designed by

Natisa designers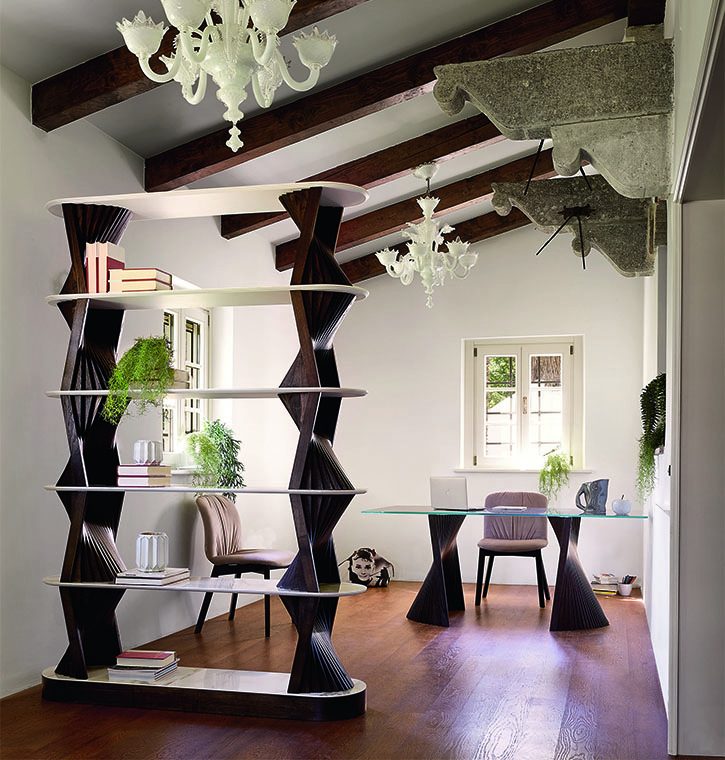 Product Overview
This bookcase with up to six round-edged stoneware shelves resting on two columns fitted to each side is solid, resistant and impressive like a coast, from which it takes its name.
The stability of this piece is guaranteed by our patented through-hole system (also used in the Twigs totem), thanks to which no external elements are necessary.
BRAND SELECTION
OUR PRODUCTS