Doga Stool
Collection : Doga Collection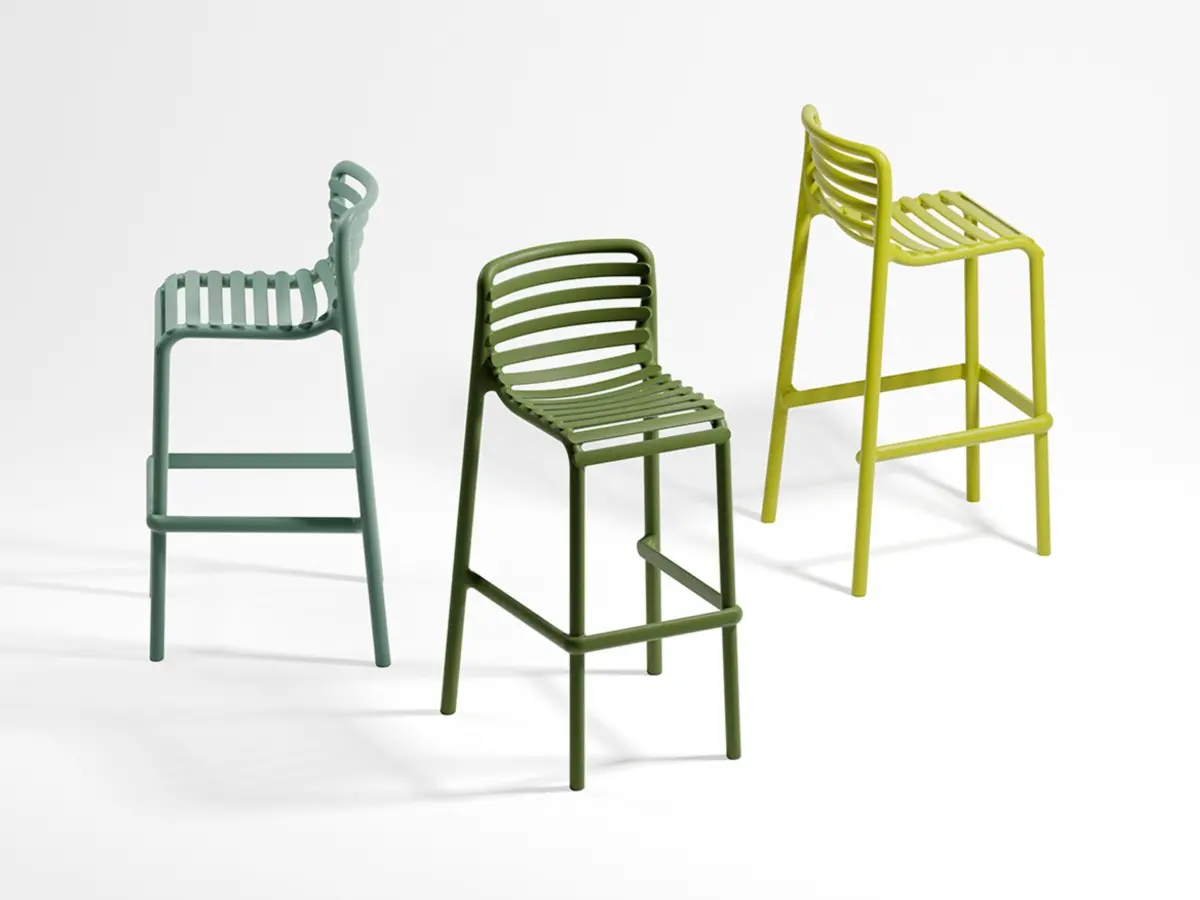 A new stool from the Doga collection
A must-have for outdoor use.
Doga Stool is the new fibreglass-reinforced polypropylene outdoor stool designed to complement the Doga collection. This comfortable and functional high stool for outdoor use in the contract sector, in the home or in all contexts where stools are required, can accompany counters, bar units and high tables.
Inspired by the design that is characteristic of the entire collection, an interplay of open and closed spaces marked by a sequence of horizontal slats, Doga Stool is a sinuous S-shaped stool that enhances its round silhouette, echoed by the rounded shapes of slats and corners. The outcome is an ergonomic and relaxing support for the body with a distinct aesthetic character, highlighted by the comfortable footrest detail.
Lightweight, colourful and versatile
Its new, lightweight design also features an effect of remarkable plasticity between the frame and the tubular coupling, which is finely crafted so as to avoid any hint of discontinuity. 
Handy, stackable, easily sanitised and fully recyclable, Doga Stool is available in a wide range of Doga colours, from Bianco, Antracite and Tabacco, Cappuccino and Marsala, to the green shades of Menta, Pera and Agave.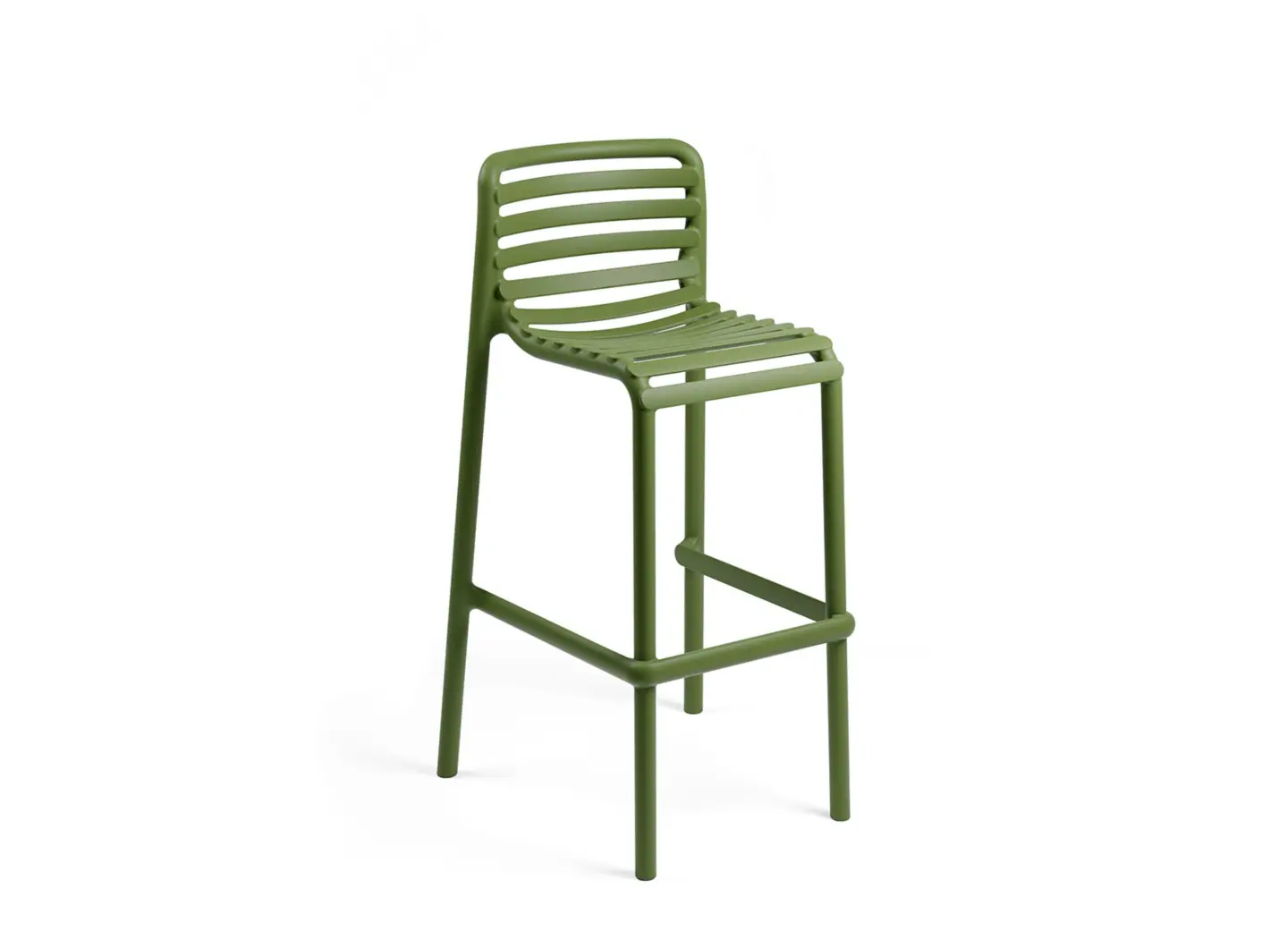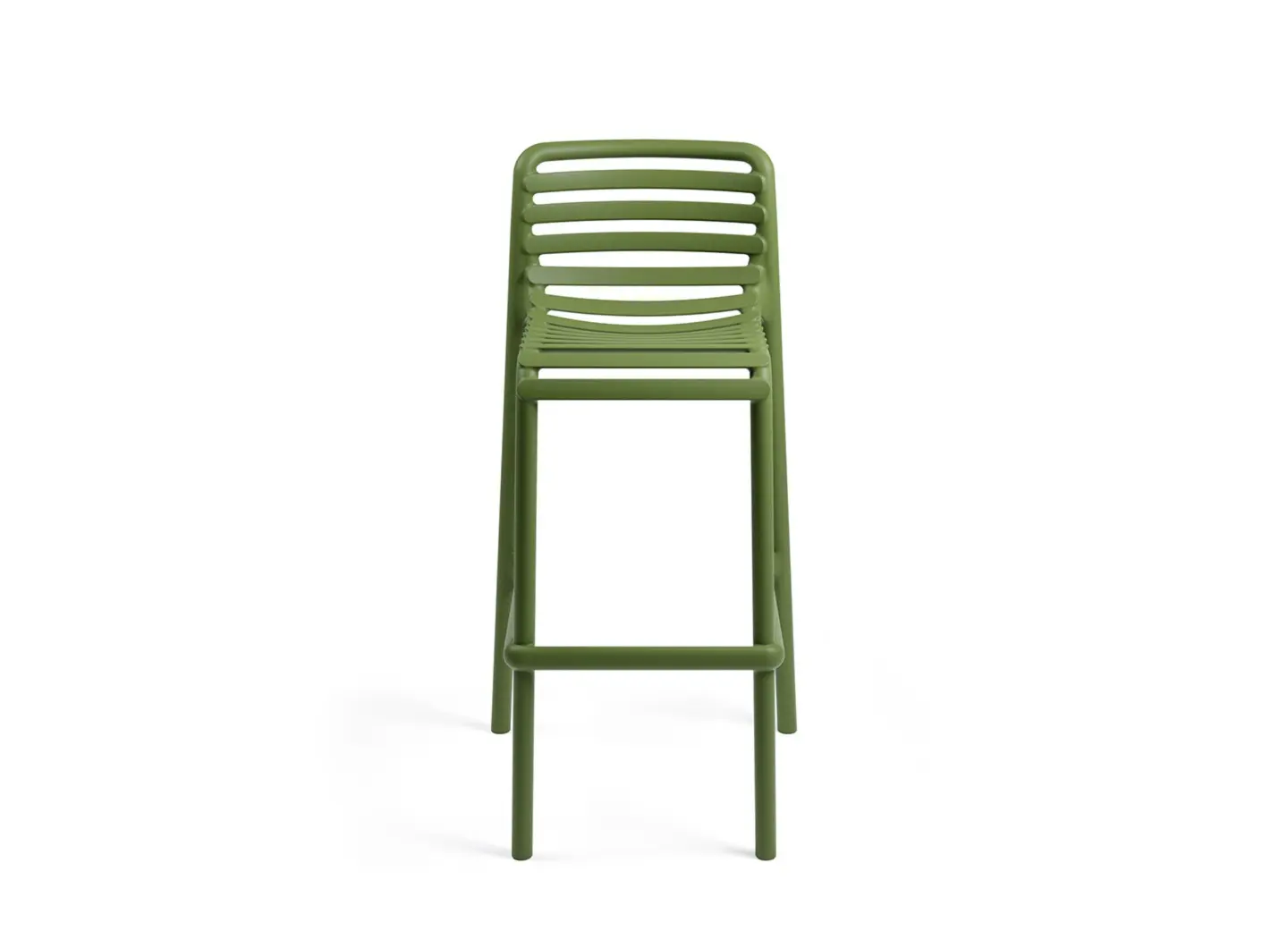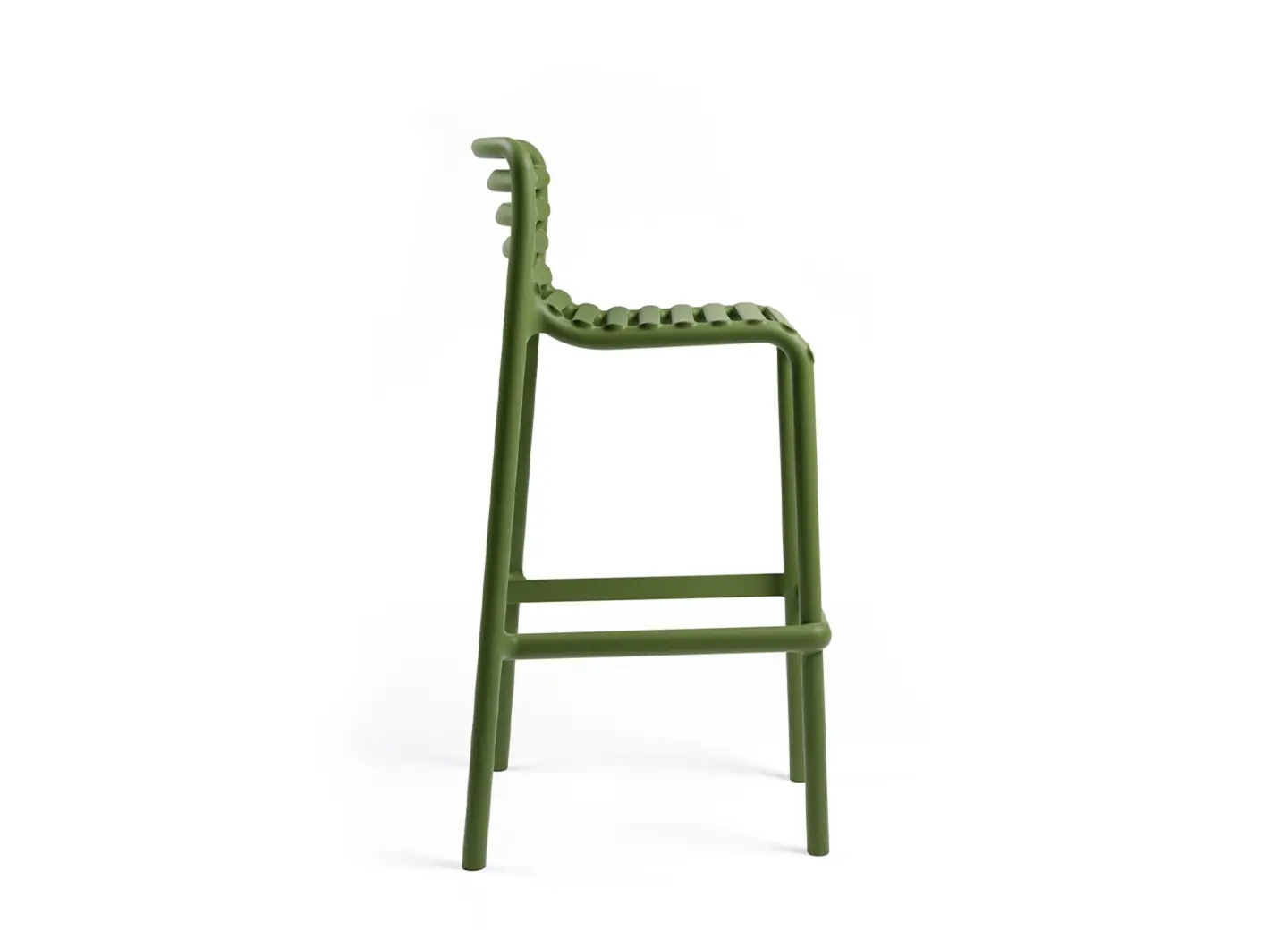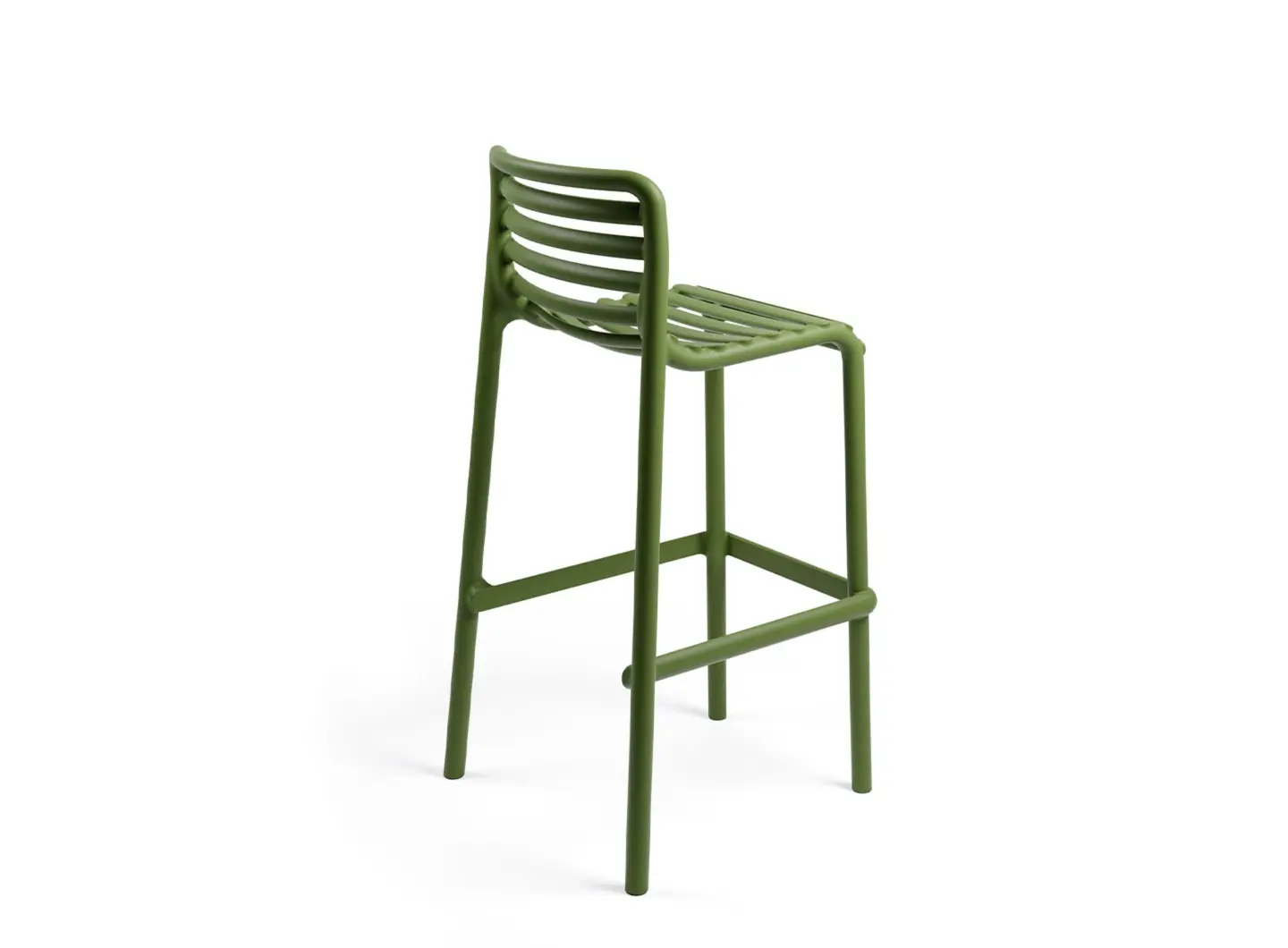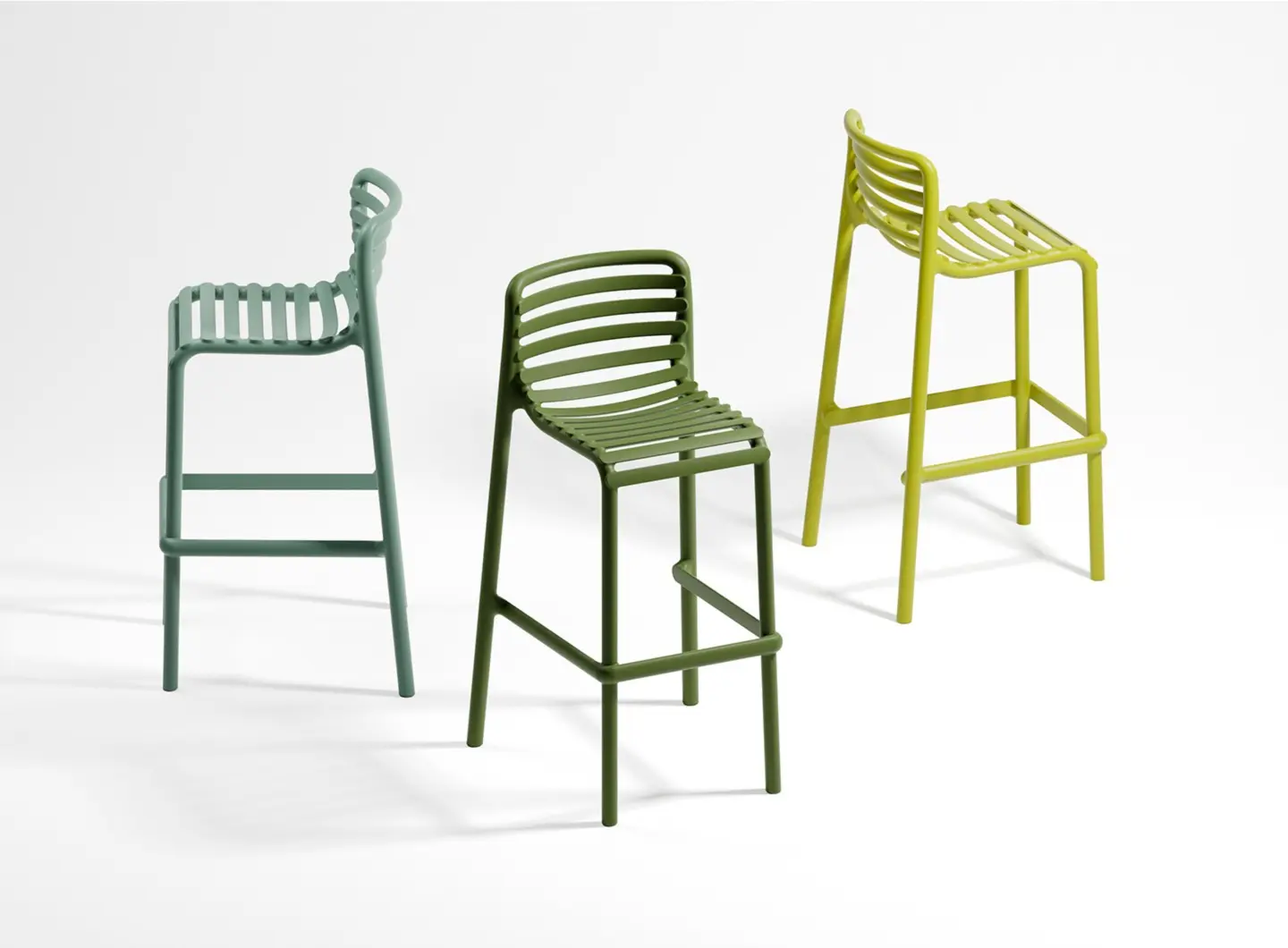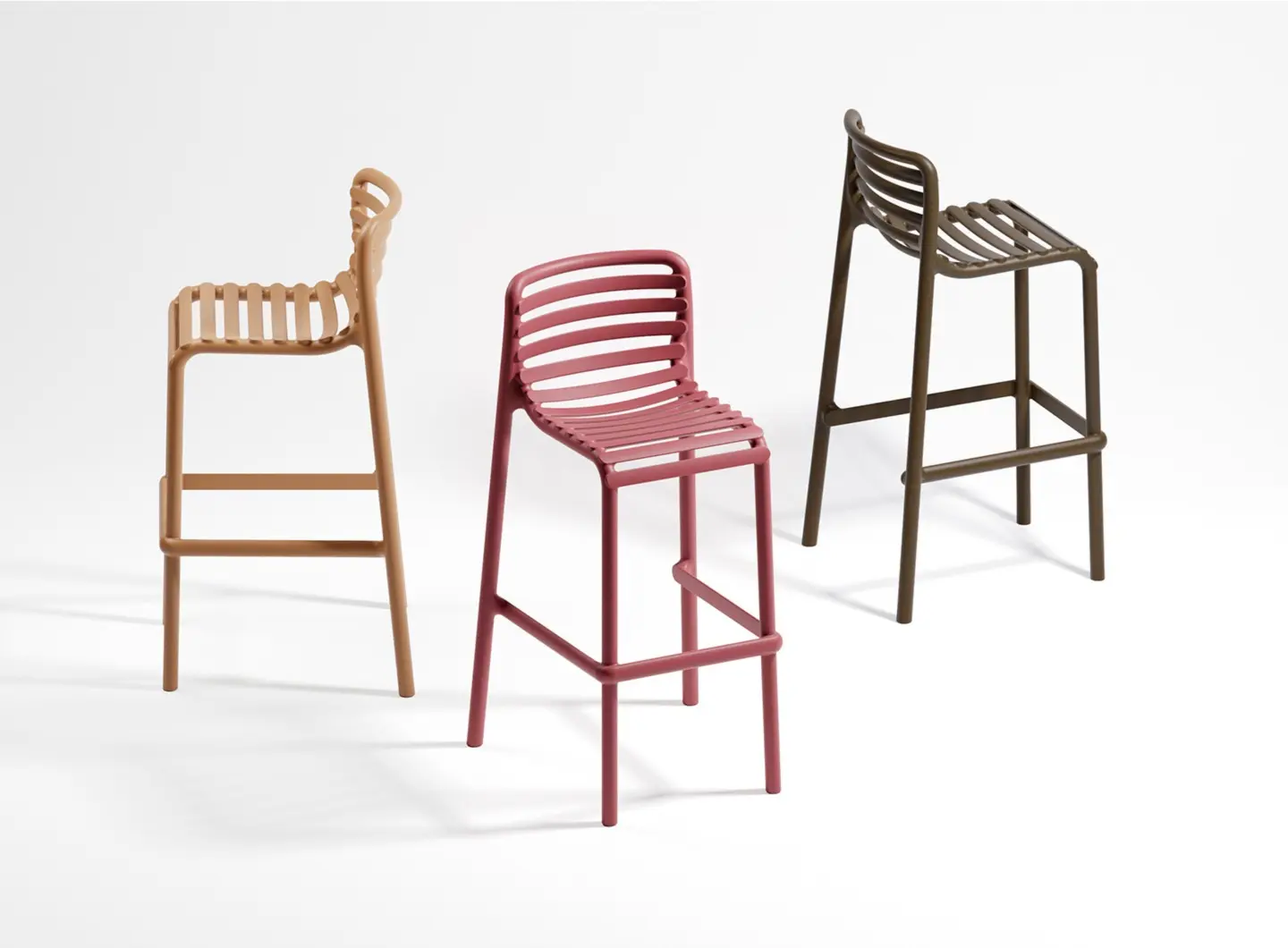 Designed by

Raffaello Galiotto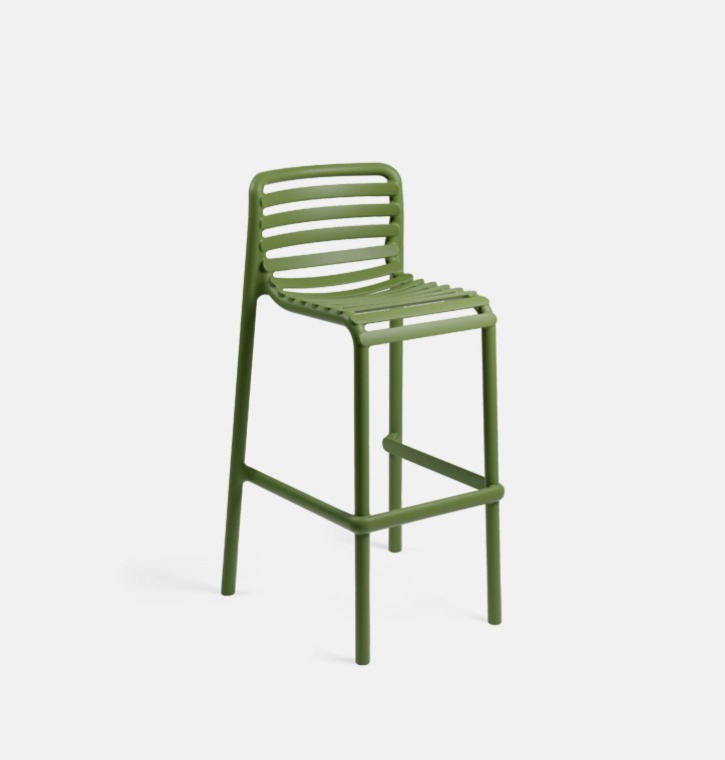 Product description
Monobloc stool.
Material: uniformly colored fiberglass polypropylene resins with UV additives.
Matt finish.
With non-slip feet.
Seat height 75 cm.
Recyclable resin.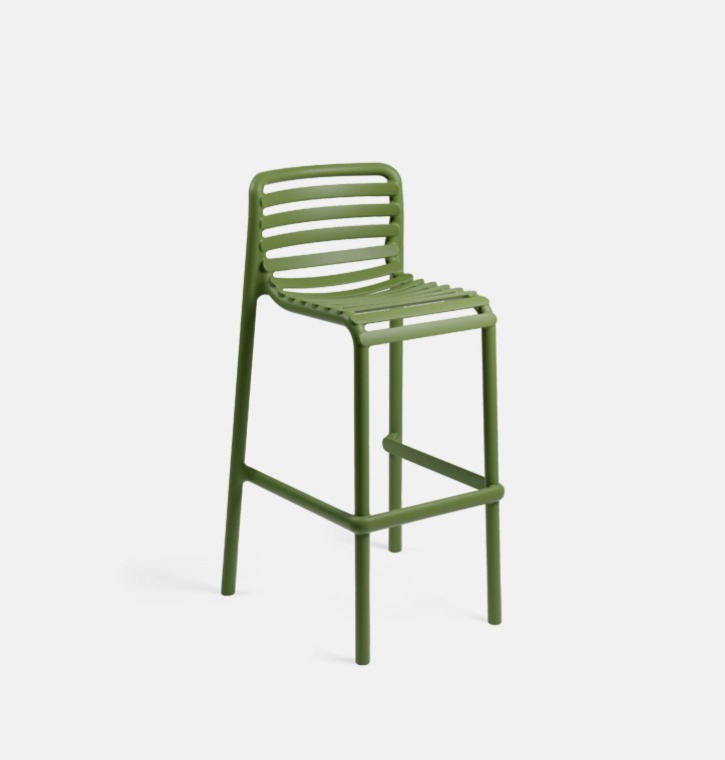 Designer
Raffaello Galiotto
Product sheet
Nardi - Doga Stool

Official website
Nardi - Doga Stool

BRAND SELECTION
OUR PRODUCTS