SHARP DRESSER
Category: Cabinets and containers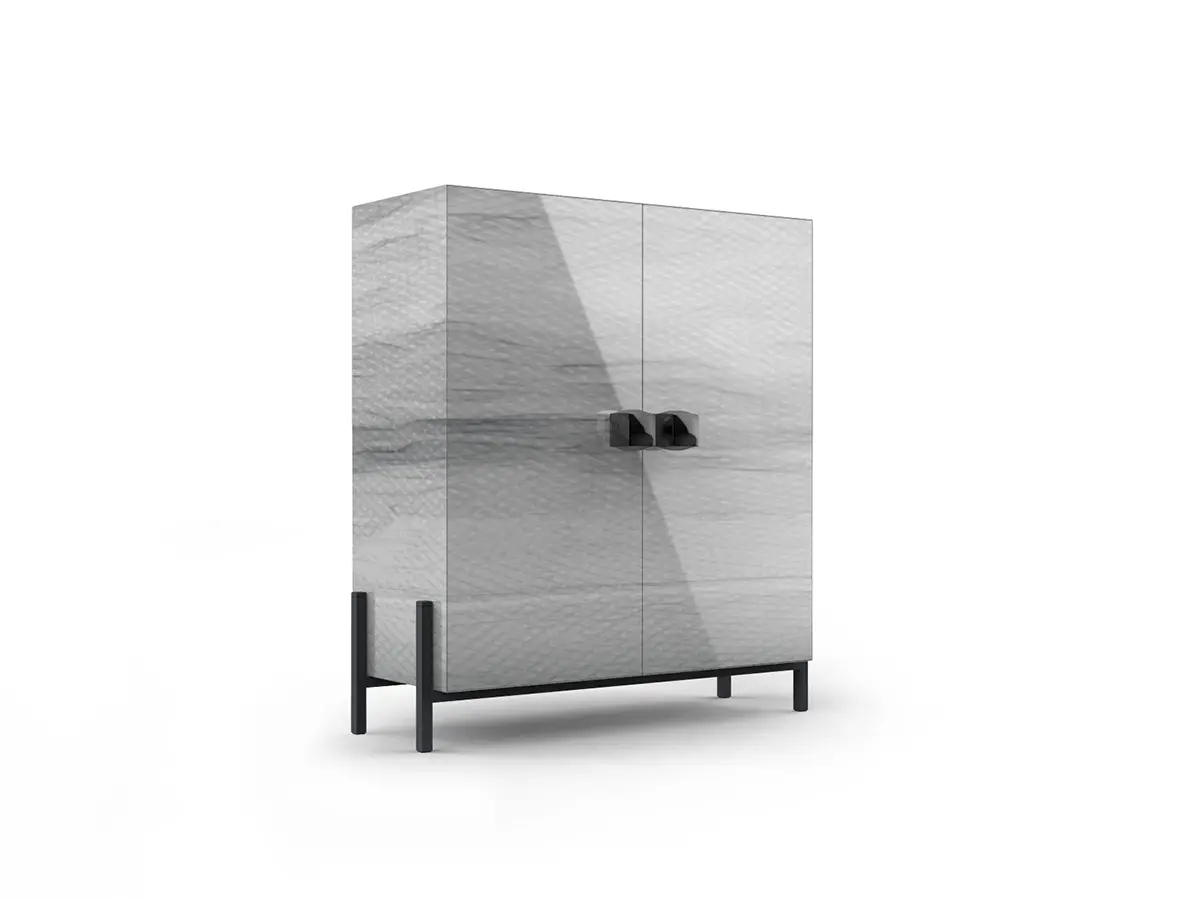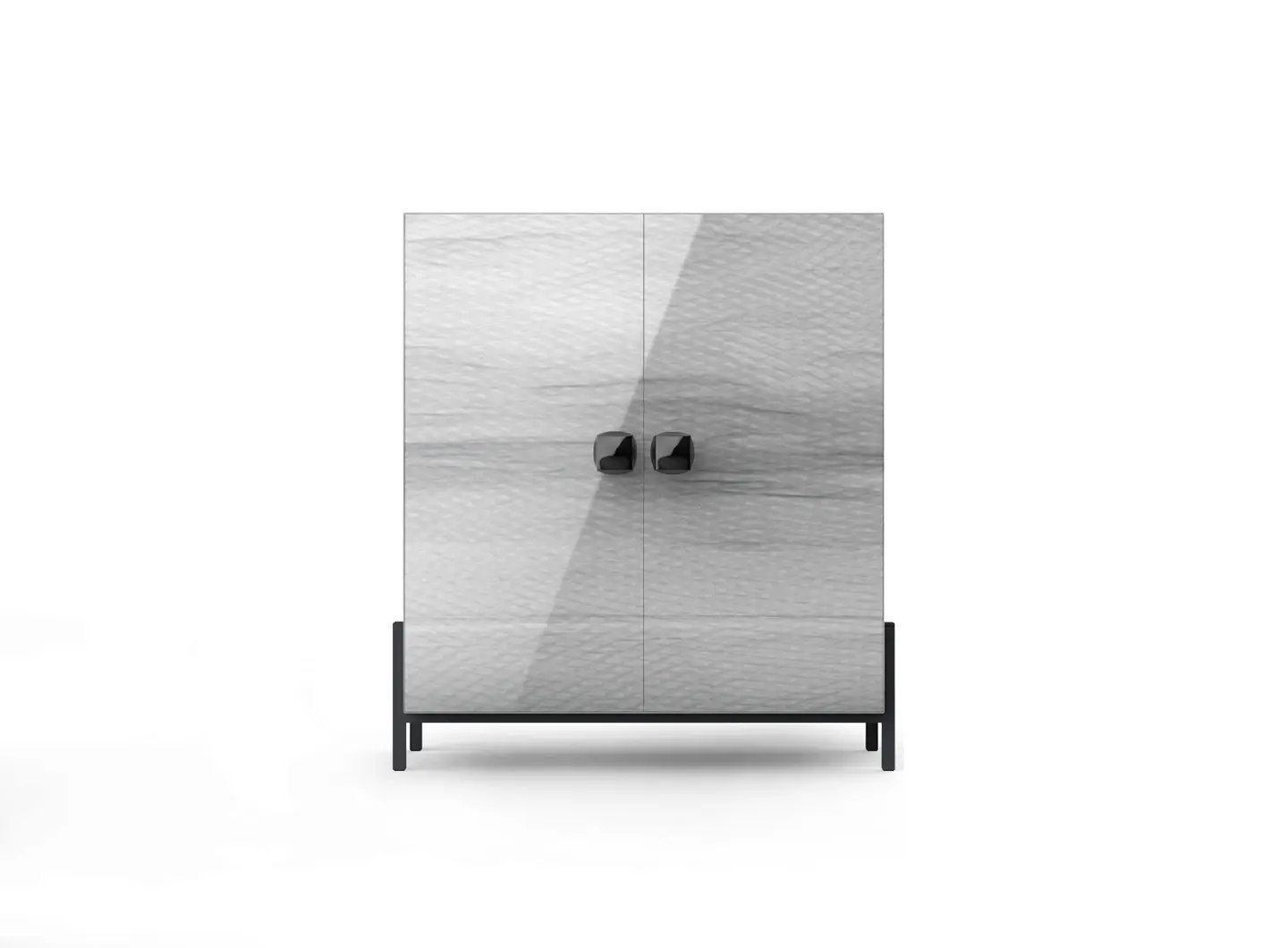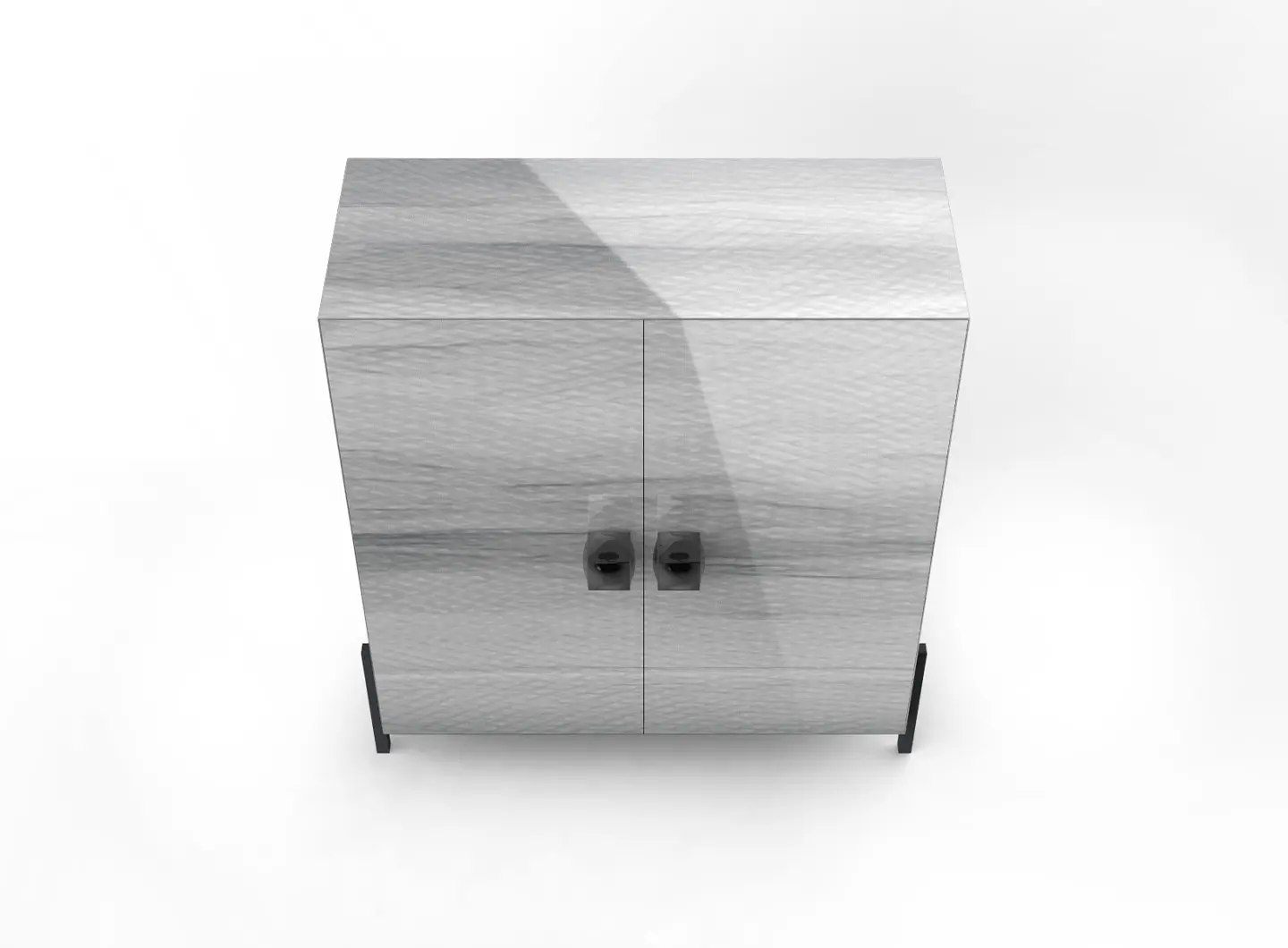 Sideboard with 2 doors made with mdf structure, with 4 glass shelves.
Matt lacquered interior, digital printing external coating with extra gloss glossy finish.
Sideboard dimensions:
(L/W x A/H x P/D) 120 x 141 x 49,5 cm
Home & Contract
Momenti's Home & Contract Collection contains a wide range of products: sideboards, sideboards, tables, coffee tables, consoles, chairs, sofas, wall units, mirrors, carpets, curtains and furnishing accessories. The Collection uses only natural raw materials: Technical glass fiber covering fabric obtained with special glass fiber yarns, melted at 1400 ° C. Non-toxic, ecological and hygienic; Surface material coating: quartz structured with a non-toxic water-based opaque resin finish. Ecological, applied by hand by Momenti staff. Thanks to the MOMENTI, Painting, Tailor Covering and Tile collections, in total harmony with the Home & Contract collection, it is possible to create unique, totally customized environments: from floors to walls, passing from precious pieces of furniture, up to paintings, real works of art.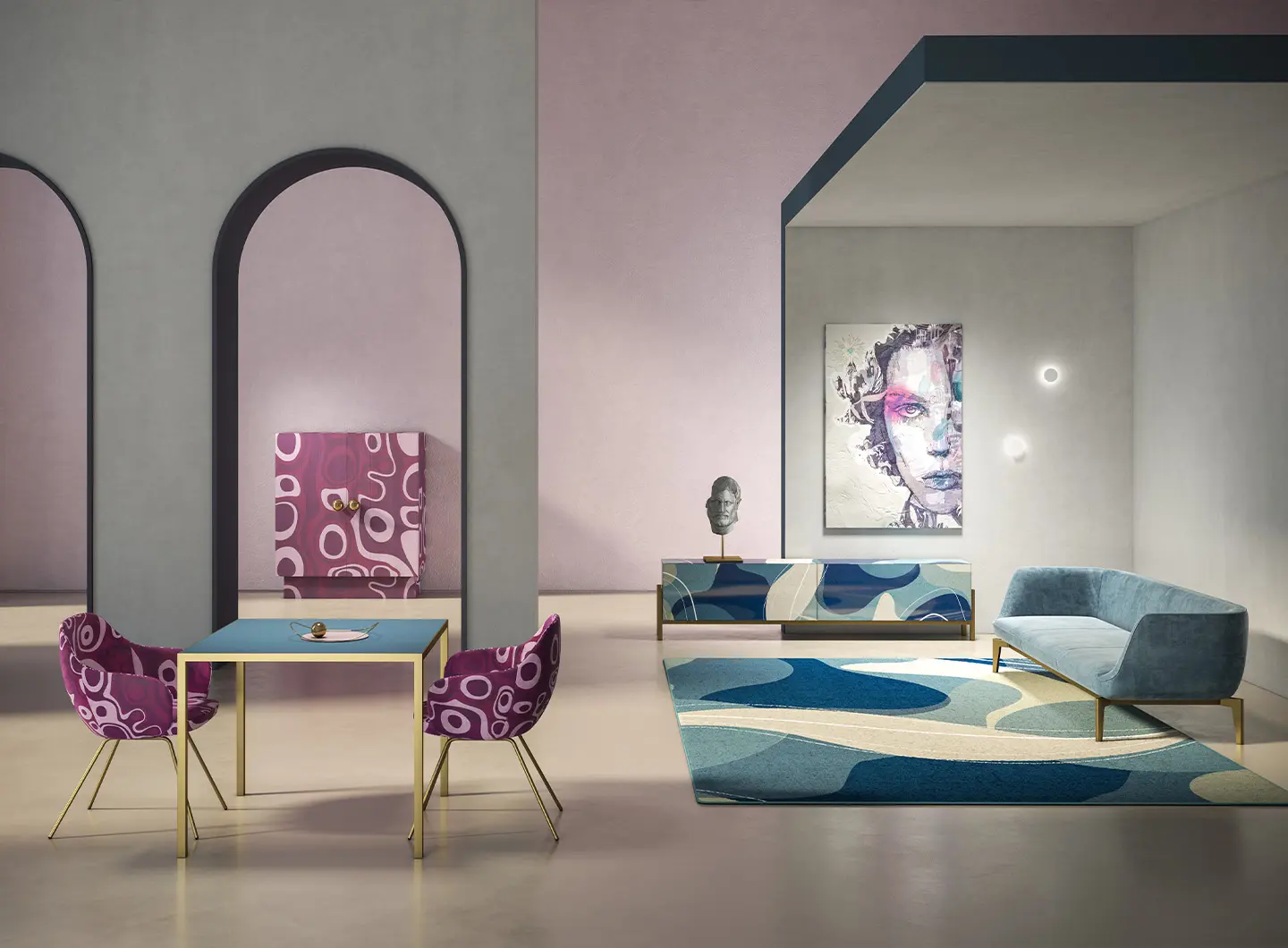 Dresser 2 doors with mdf structure, with matt lacquered interior. Structure with 45 ° inclined edge.
External finish and doors: matt lacquered, matt lacquered and printed mortar, covered with glass fiber printed fabric, directly printed with glossy lacquer with extra-gloss finish.
Protective finish: non-toxic opaque and extra-gloss gloss.
Including hardware for push pull opening.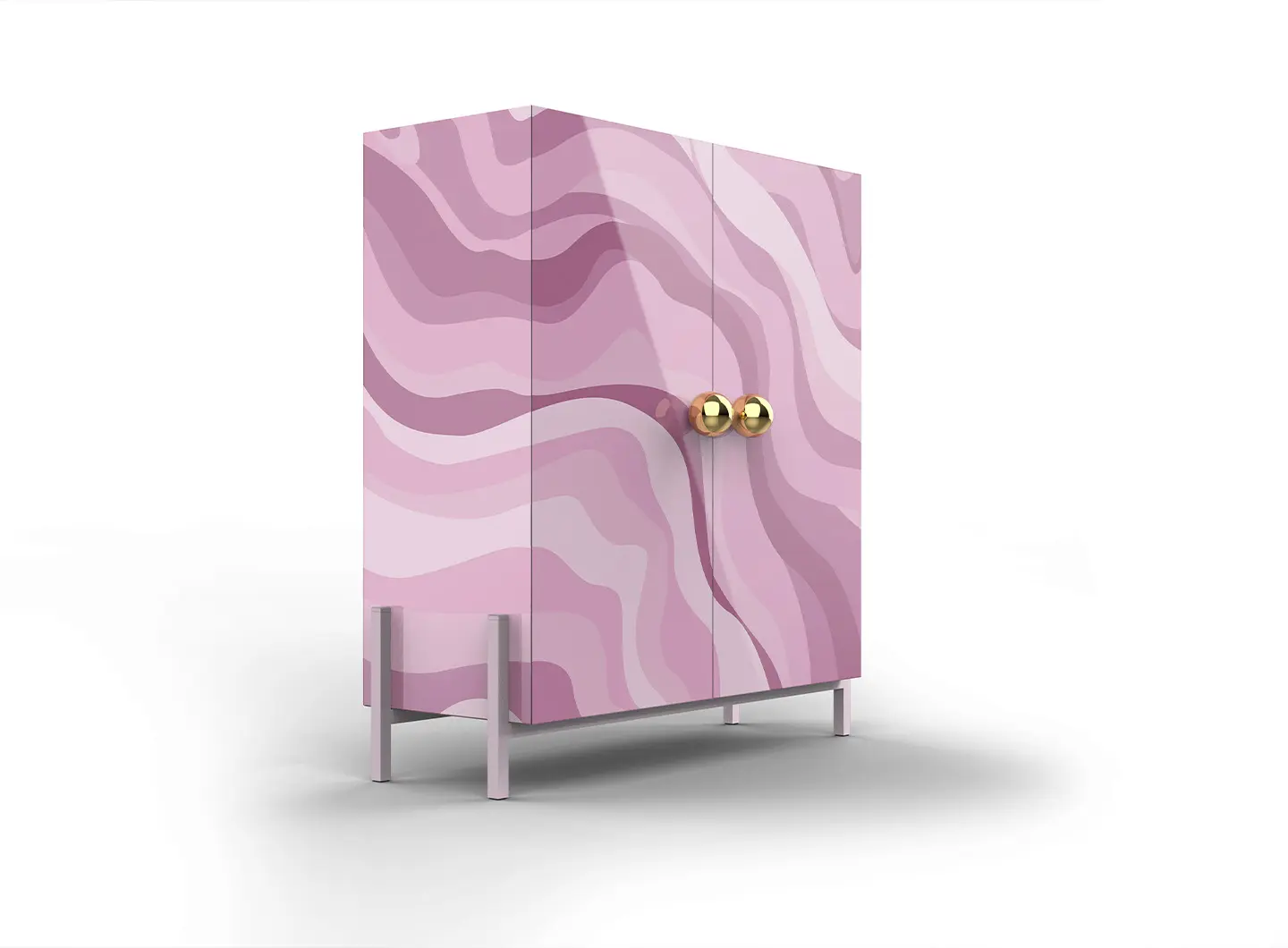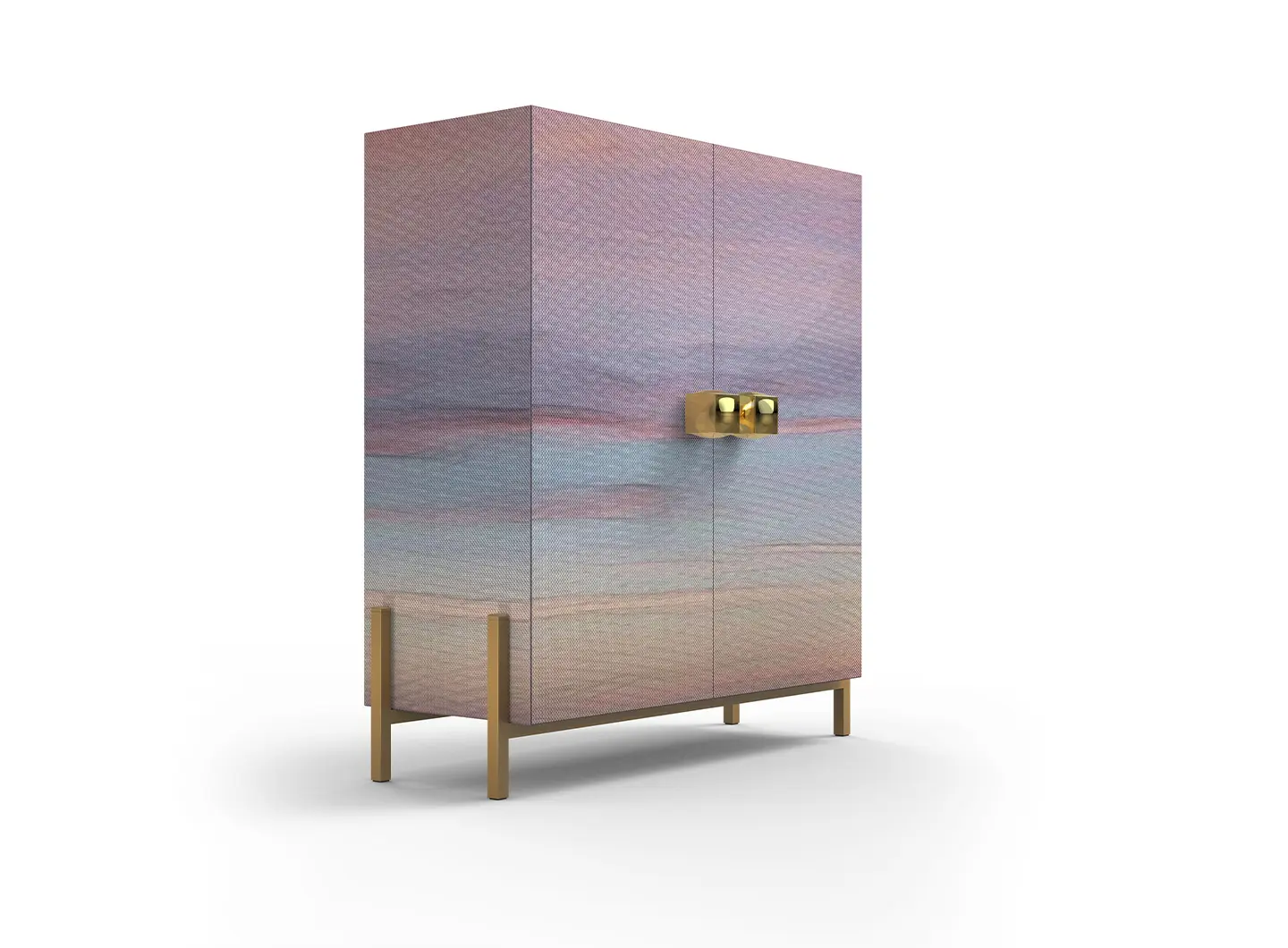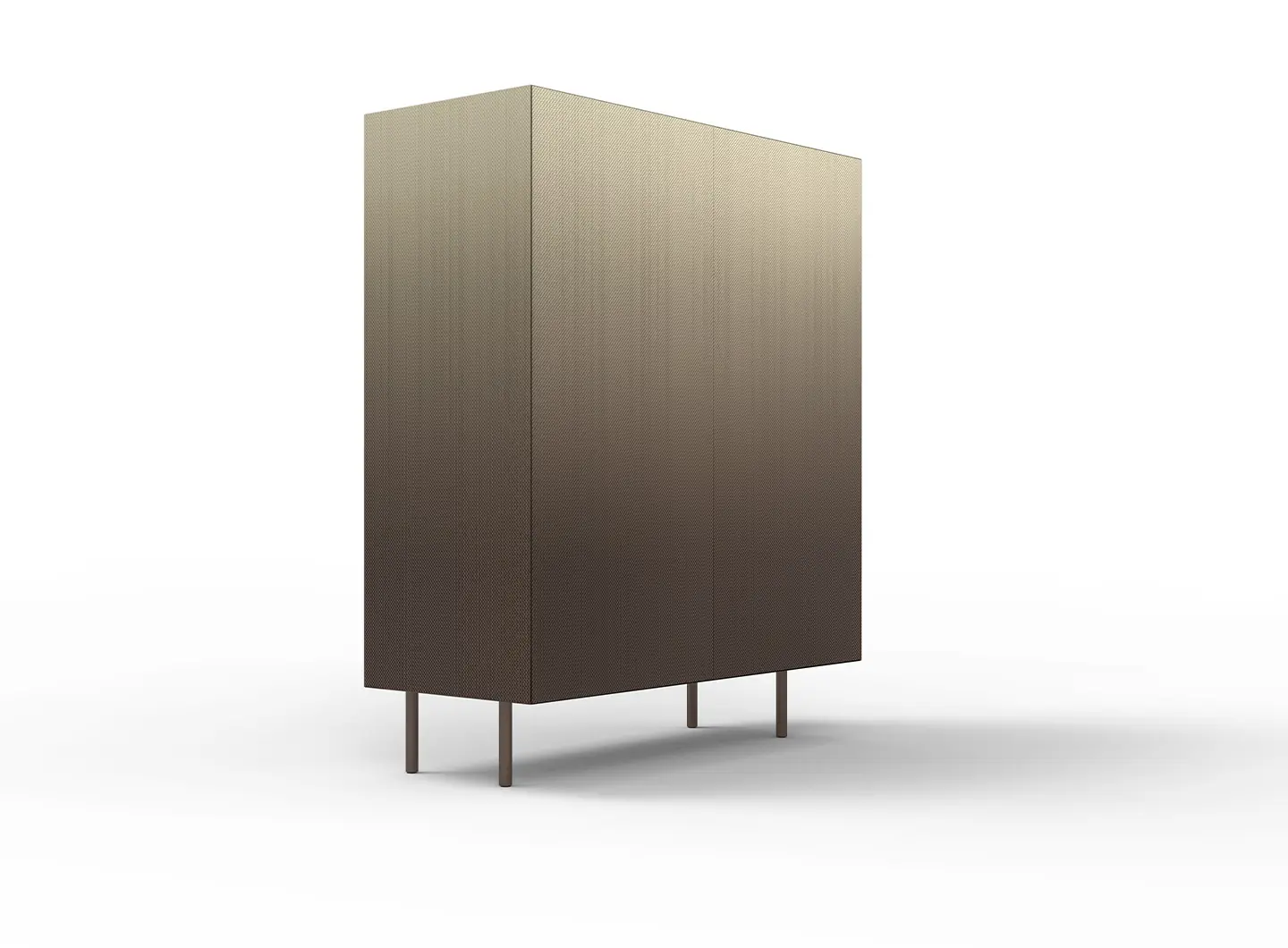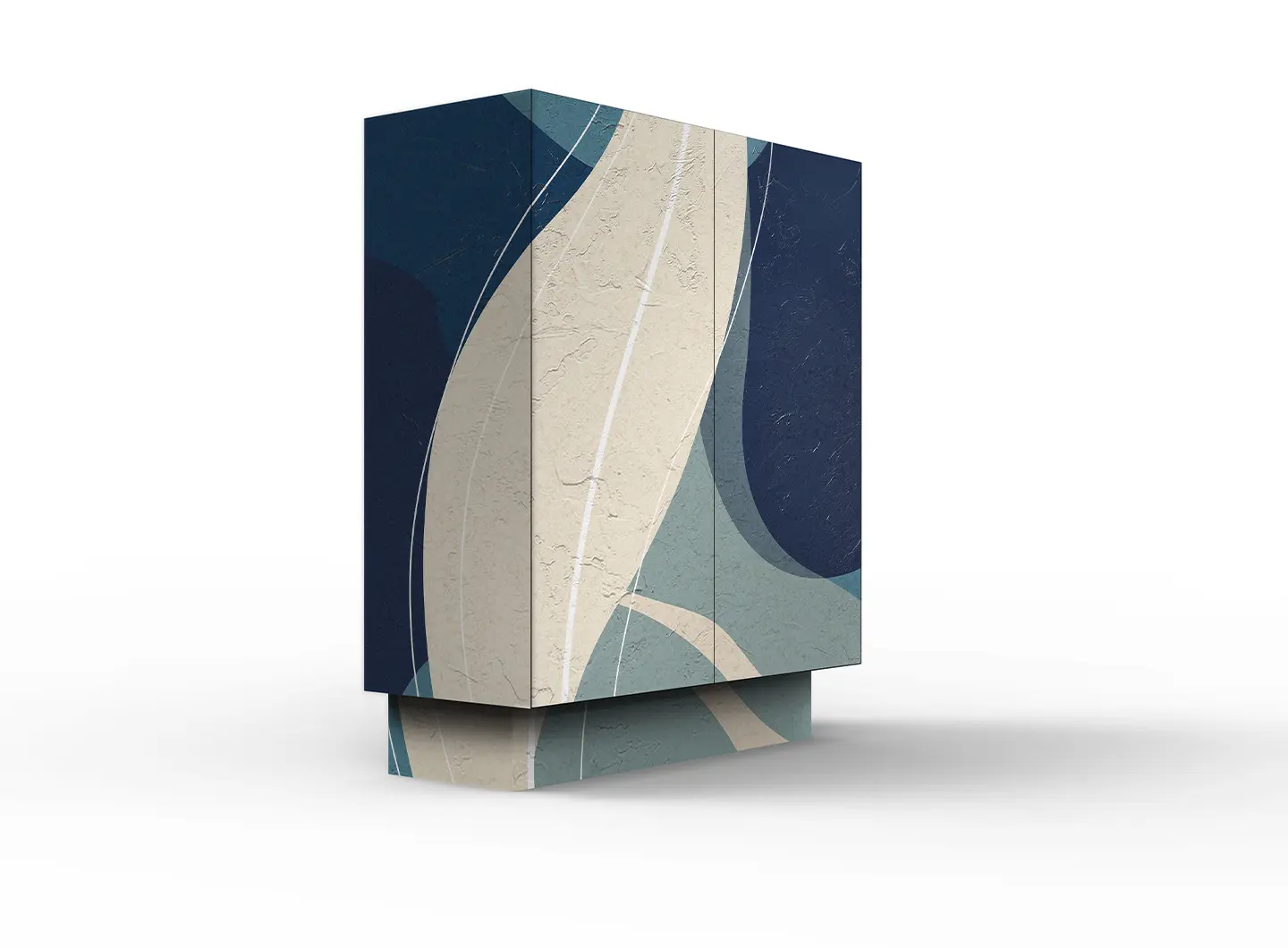 BRAND SELECTION
OUR PRODUCTS