Shaped sideboard Bovary MS-01L + FE-4V
Category: Cabinets and containers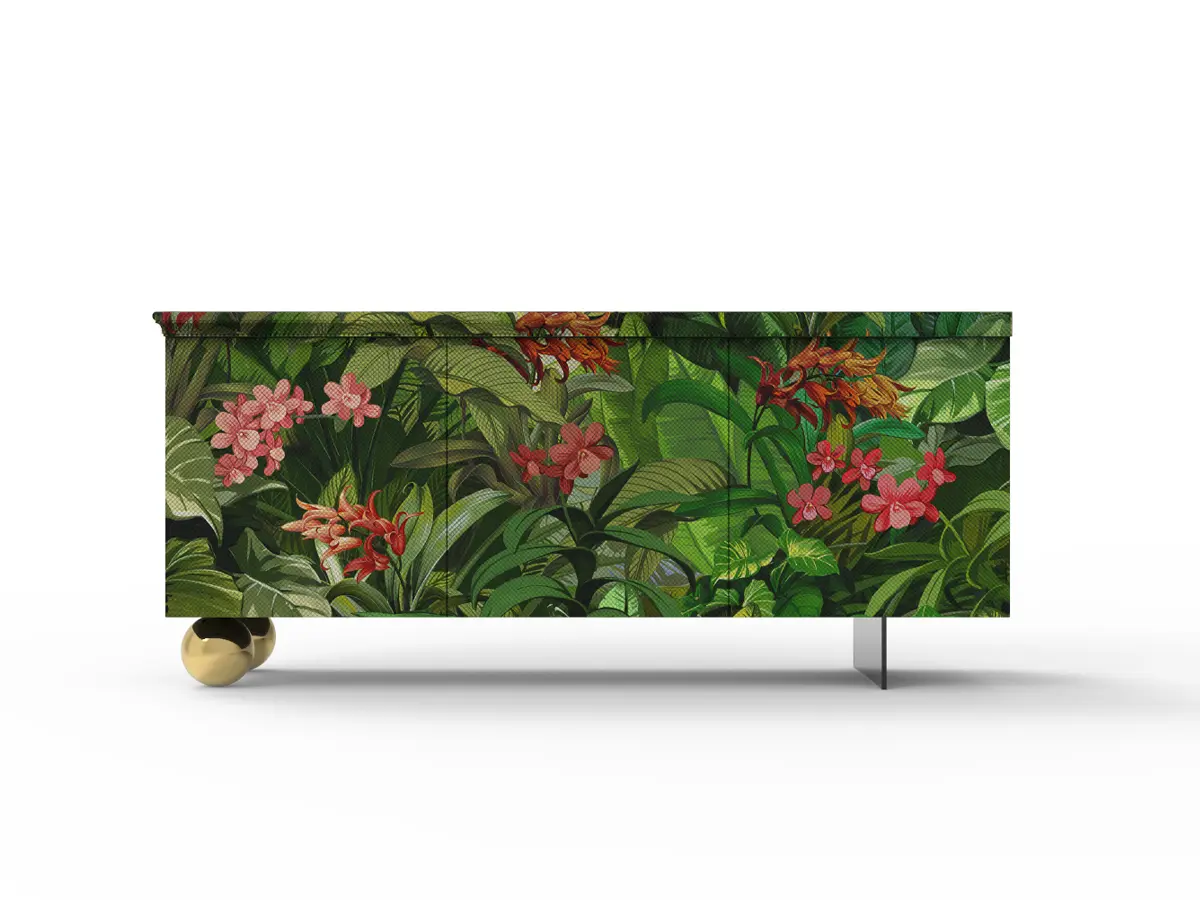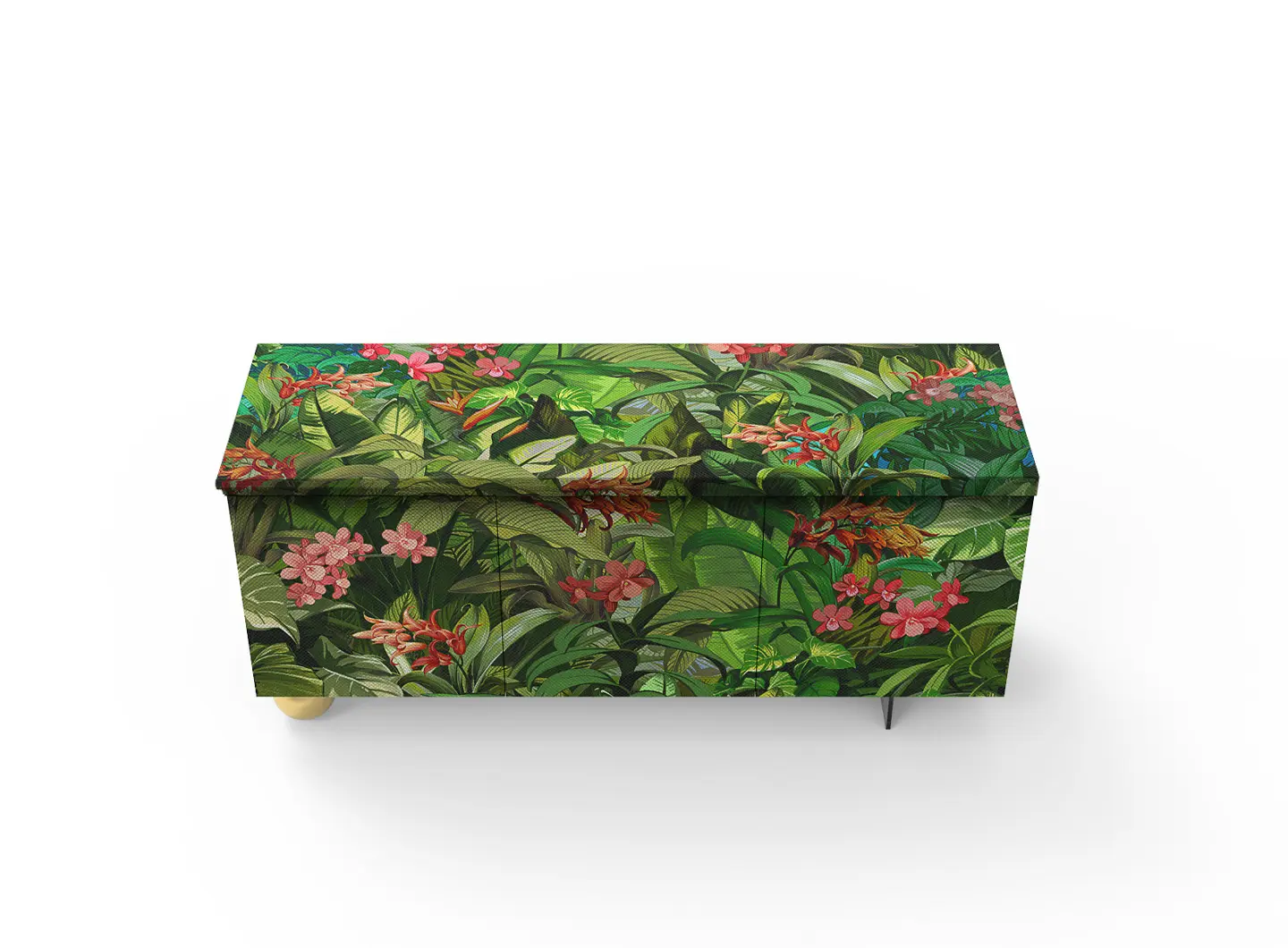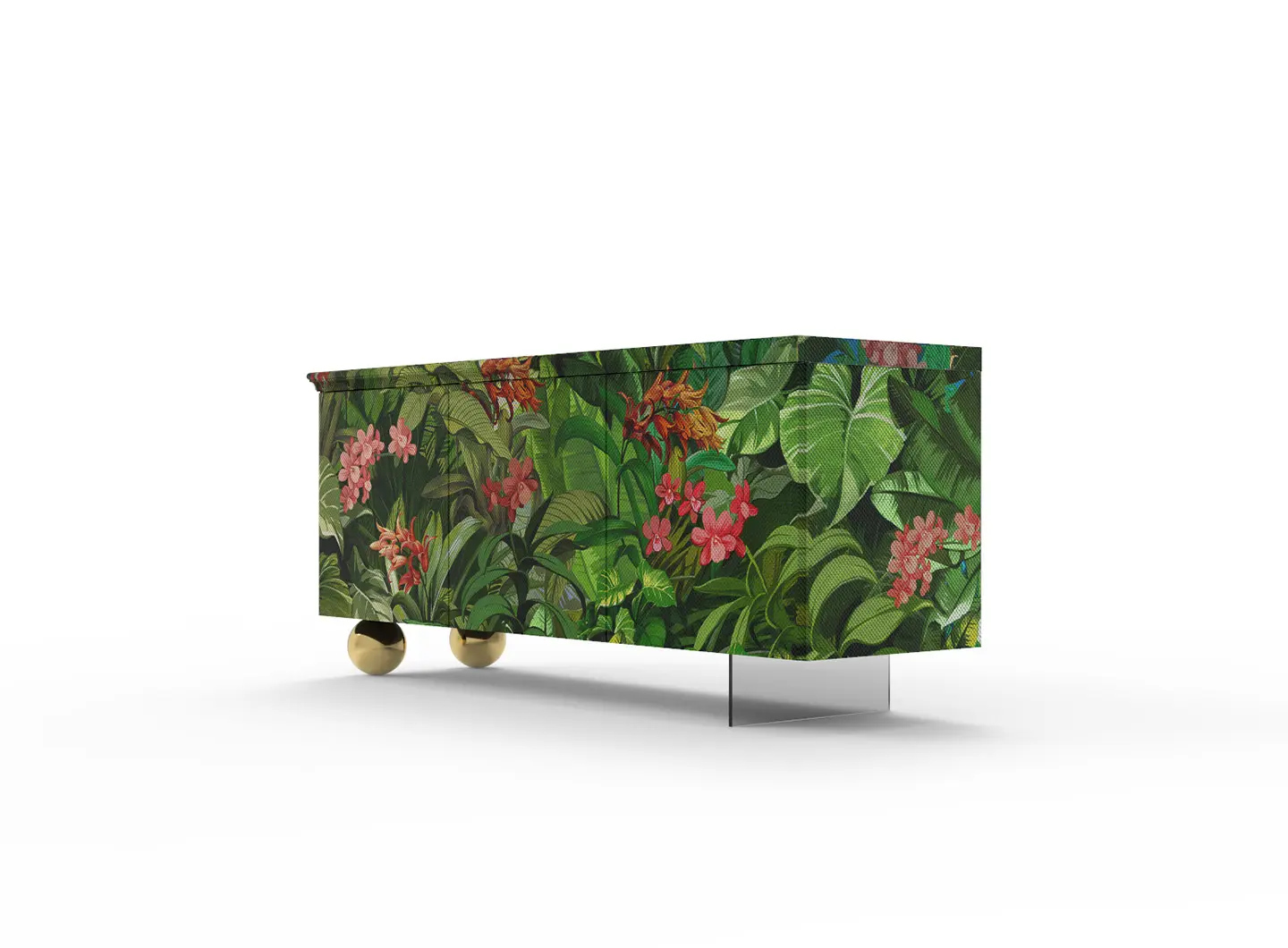 3 Doors sideboard with n°2 glass shelves, covered external with printed Tecno Fiber, internal lacquered finish matt. N°2 Metal ball feet posiitoned on the left and one Glass foot posiitoned on the right.
Sideboard size: (L/W x A/H x P/D) 167 x 75 x 53 cm
MOMENTI presents itself with original graphics designed by Archivio Spadacini with a tropical jungle flavor, an enchanting setting: the luxuriant nature with flowers and leaves, the pride of the leopard and the magic of the sunset with the colors reflected on the majestic waterfall.
Home & Contract
Momenti's Home & Contract Collection contains a wide range of products: sideboards, sideboards, tables, coffee tables, consoles, chairs, sofas, wall units, mirrors, carpets, curtains and furnishing accessories. The Collection uses only natural raw materials: Technical glass fiber covering fabric obtained with special glass fiber yarns, melted at 1400 ° C. Non-toxic, ecological and hygienic; Surface material coating: quartz structured with a non-toxic water-based opaque resin finish. Ecological, applied by hand by Momenti staff. Thanks to the MOMENTI, Painting, Tailor Covering and Tile collections, in total harmony with the Home & Contract collection, it is possible to create unique, totally customized environments: from floors to walls, passing from fine pieces of furniture, up to paintings , real works of art.
Designed by

Studio Debonademeo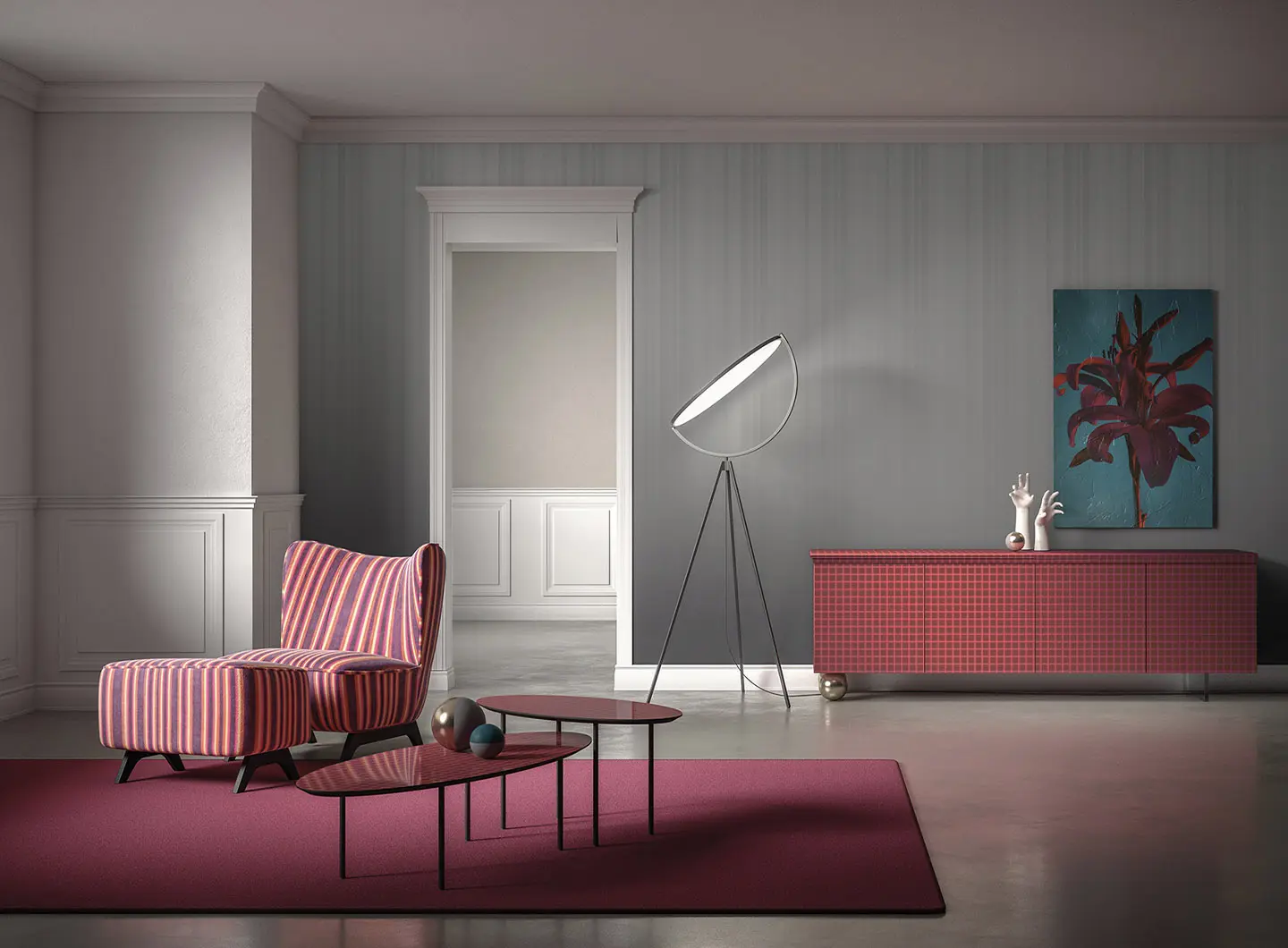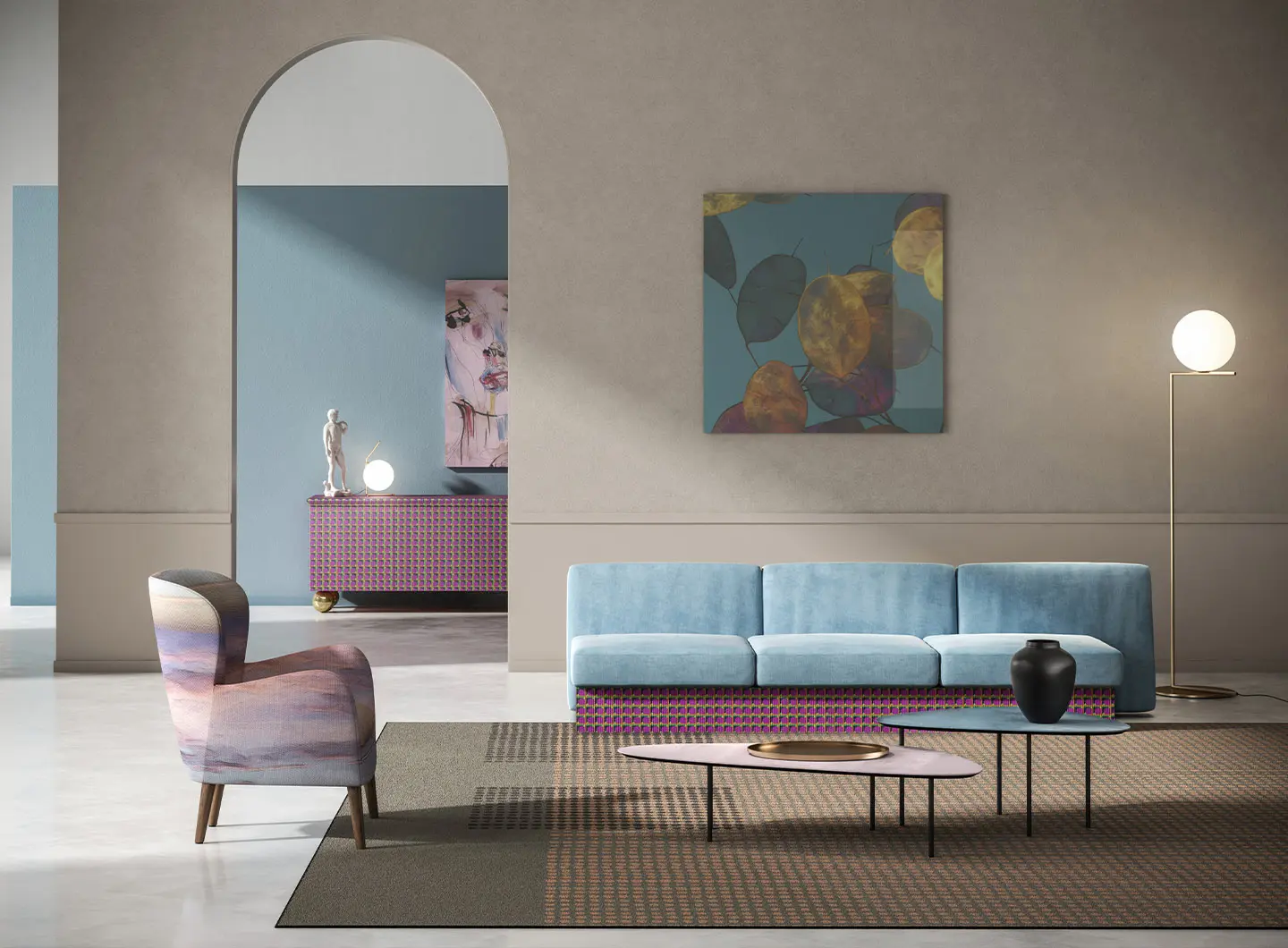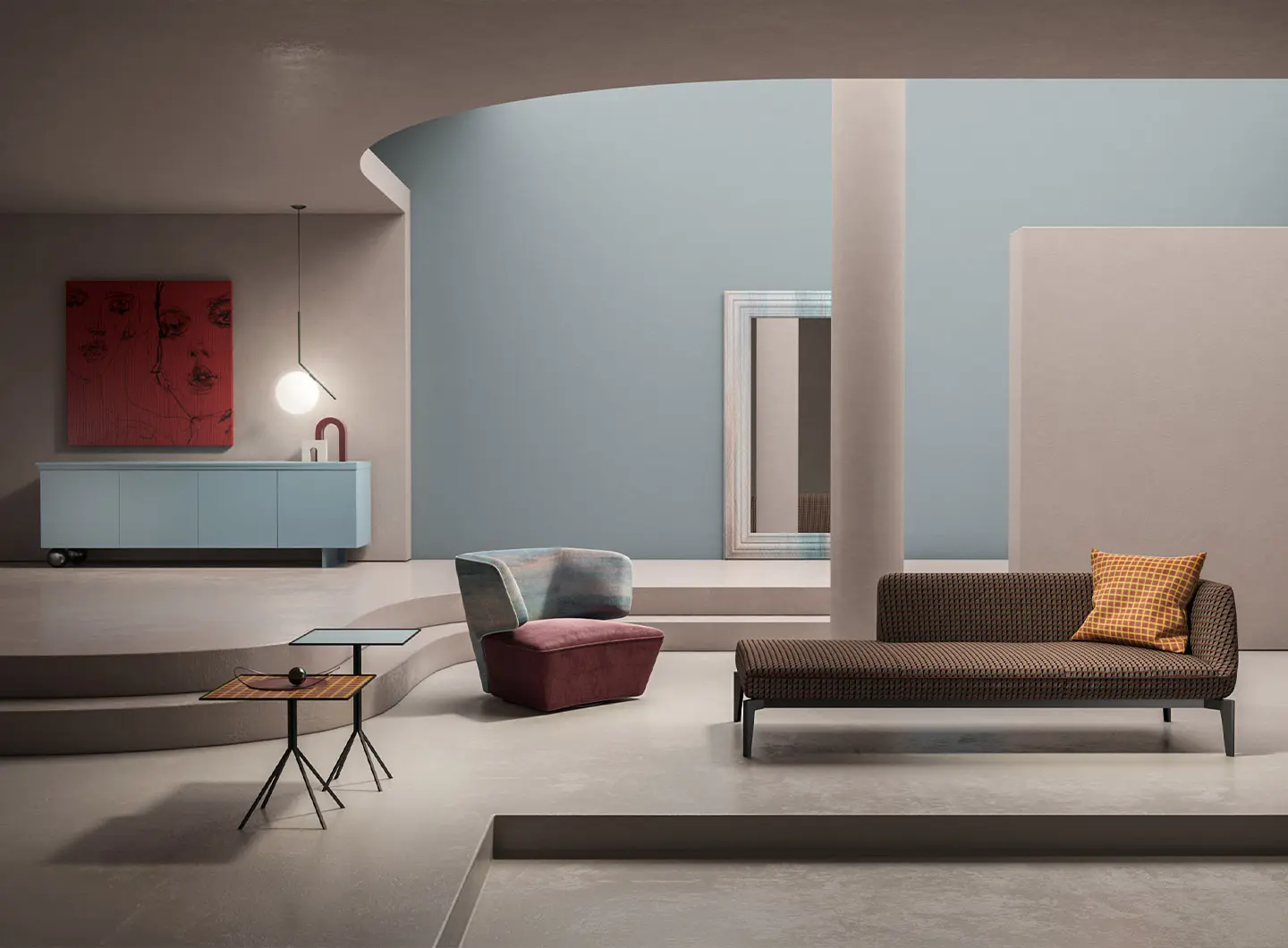 3 or 4 Doors sideboard made with melamine strutture and honeycomb top, with n°2 Glass shelves.
Internal lacquered finish matt. External finish: matt lacquered or covered with fiberglass printed fabric. Protective finish: non-toxic matt.
Hardware for push pull opening.
Left feet:
Foot in shaped wood with matt lacquered finish or metal ball foot with lacquered finish.
Right feet:
T-shaped MDF foot with matt lacquered finish or glass foot.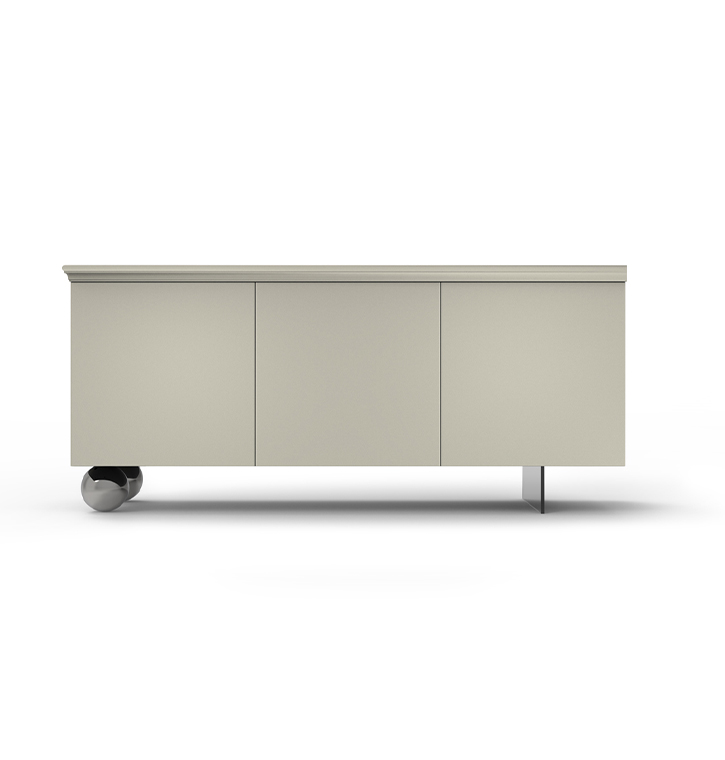 Product description
Shaped sideboard with 3 or 4 doors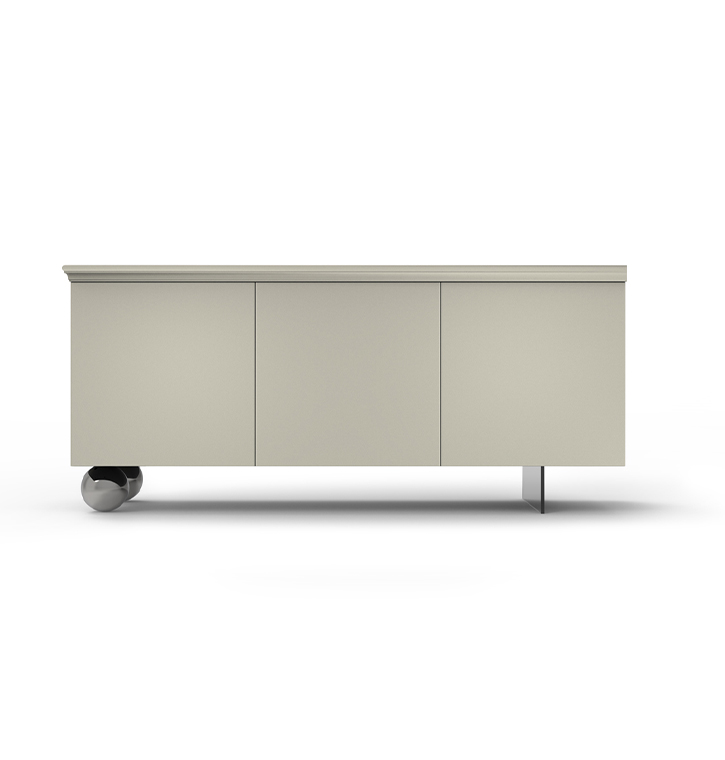 Product name
Shaped sideboard Bovary MS-01L + FE-4V
Collection
Home & Contract

Official website
Madia Bovary

BRAND SELECTION
OUR PRODUCTS