COFFEE TABLE HOLMES R-46
Category: Tables and coffee tables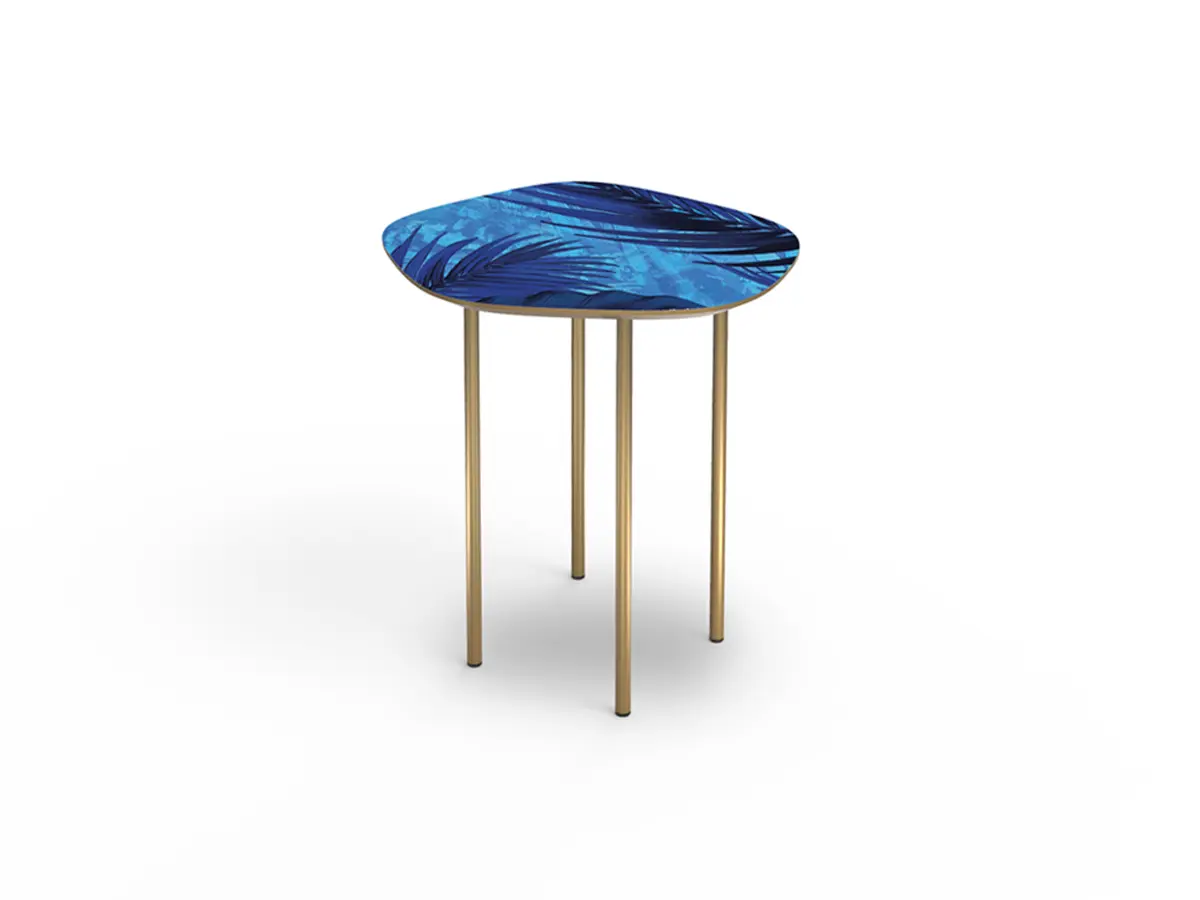 Coffee table Holmes with trunk top
Log-shaped top in mdf with: printed material covering. Bottom side and edge lacquered brass.
MOMENTI presents itself with an original graphic designed by Archivio Spadacini with a tropical jungle flavor, an enchanting scenario that recalls the luxuriant nature of the wall... the pride of the leopard and the magic of the sunset with the colors reflected on the majestic waterfall.
Home & Contract
Momenti's Home & Contract Collection contains a wide range of products: sideboards, sideboards, tables, coffee tables, consoles, chairs, sofas, wall units, mirrors, carpets, curtains and furnishing accessories. The Collection uses only natural raw materials: Technical glass fiber covering fabric obtained with special glass fiber yarns, melted at 1400 ° C. Non-toxic, ecological and hygienic; Surface material coating: quartz structured with a non-toxic water-based opaque resin finish. Ecological, applied by hand by Momenti staff. Thanks to the MOMENTI, Painting, Tailor Covering and Tile collections, in total harmony with the Home & Contract collection, it is possible to create unique, totally customized environments: from floors to walls, passing from fine pieces of furniture, up to paintings , real works of art.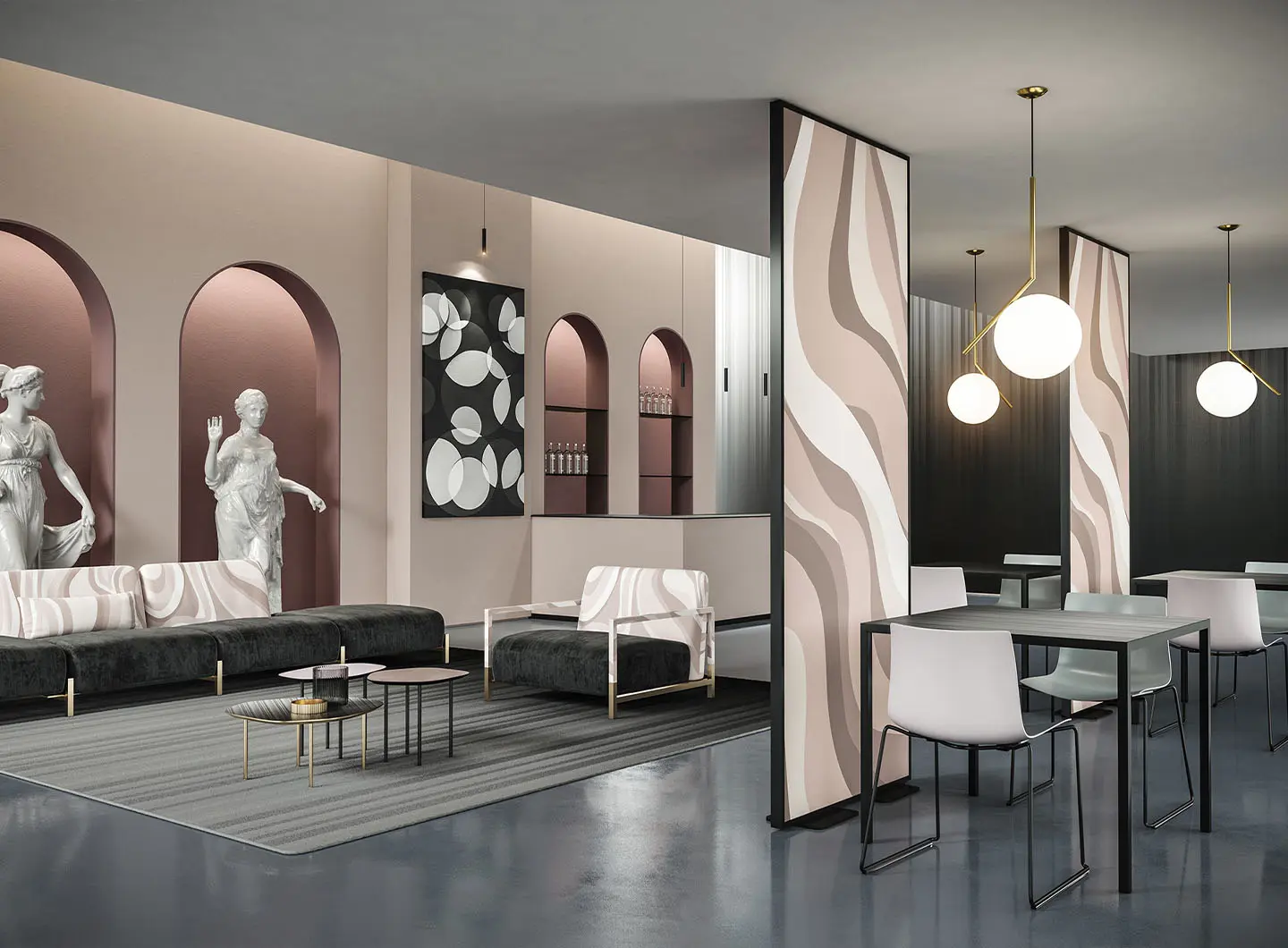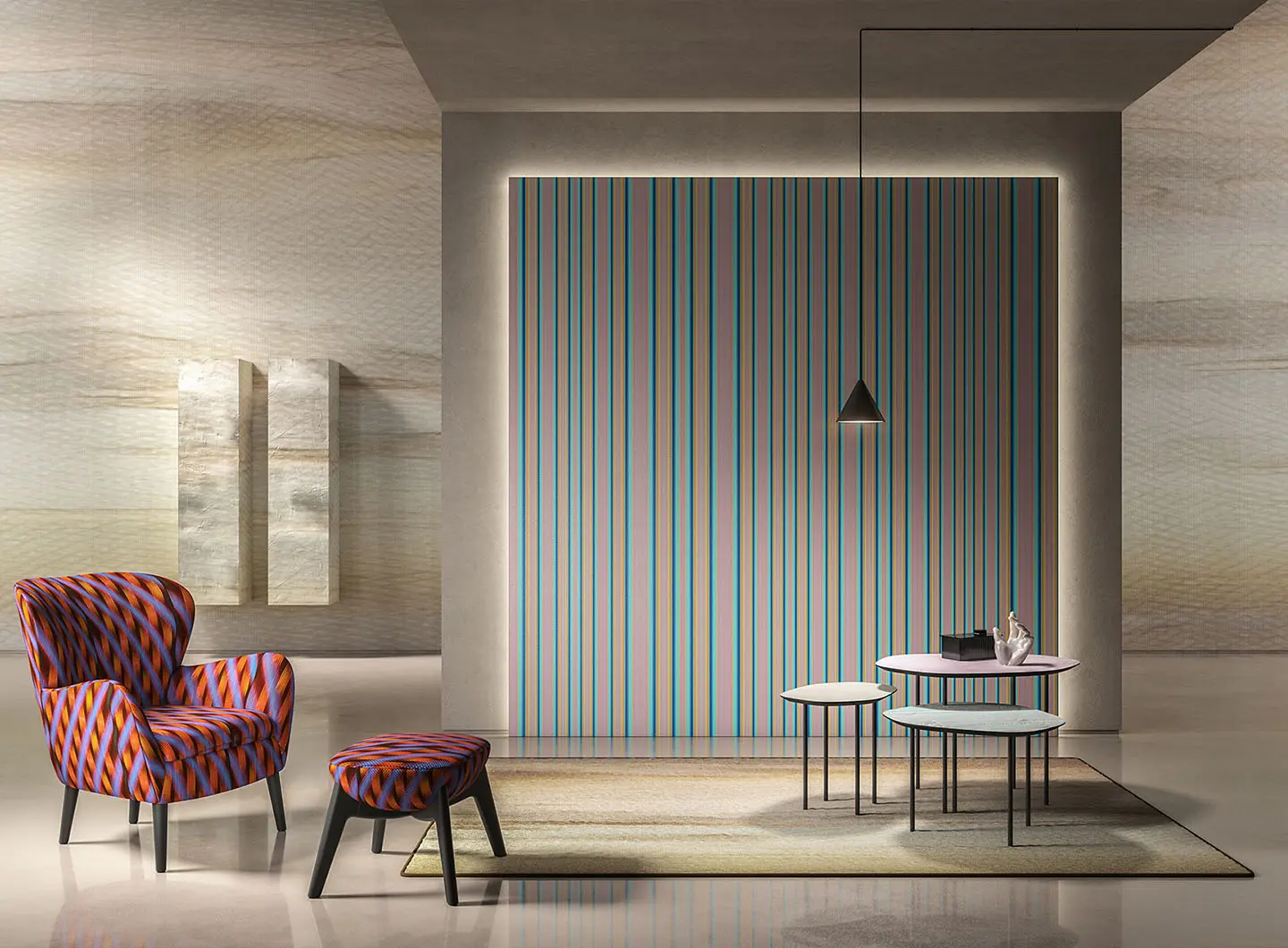 Coffee Table with trunk top in mdf.
Lacquered / printed mortar top coating or extra gloss glossy lacquered art print.
Bottom side and lacquered edge: white, black, bronze and brass.
Available models:
(L/W x SP/TH x P/D)
Art. R-46: 46 x 1,9 x 43 cm
Art. R-50: 54 x 1,9 x 37 cm
Art. R-64: 65 x 1,9 x 59 cm
Art. R-80: 80 x 1,9 x 58 cm
Types of applicable feet: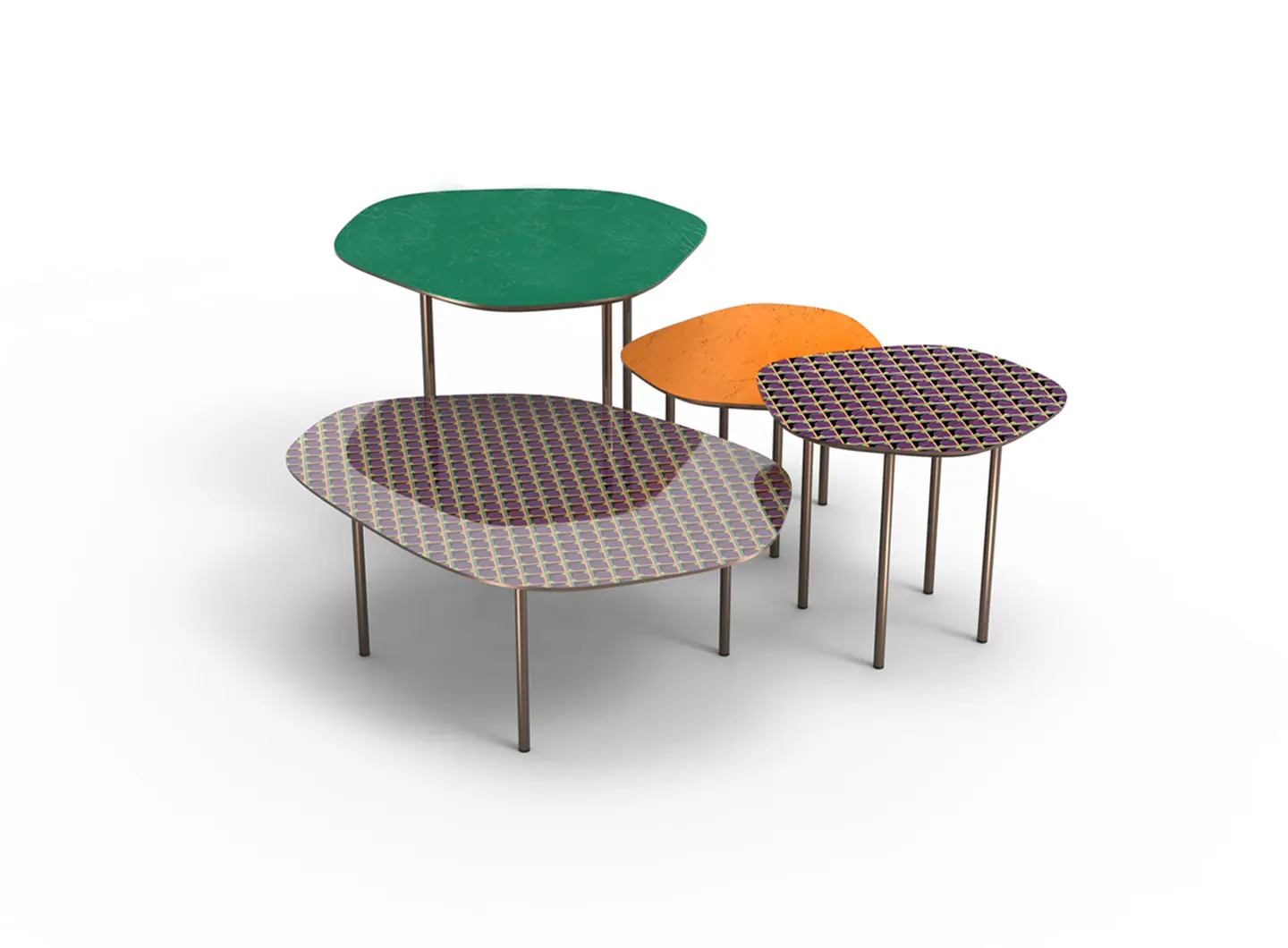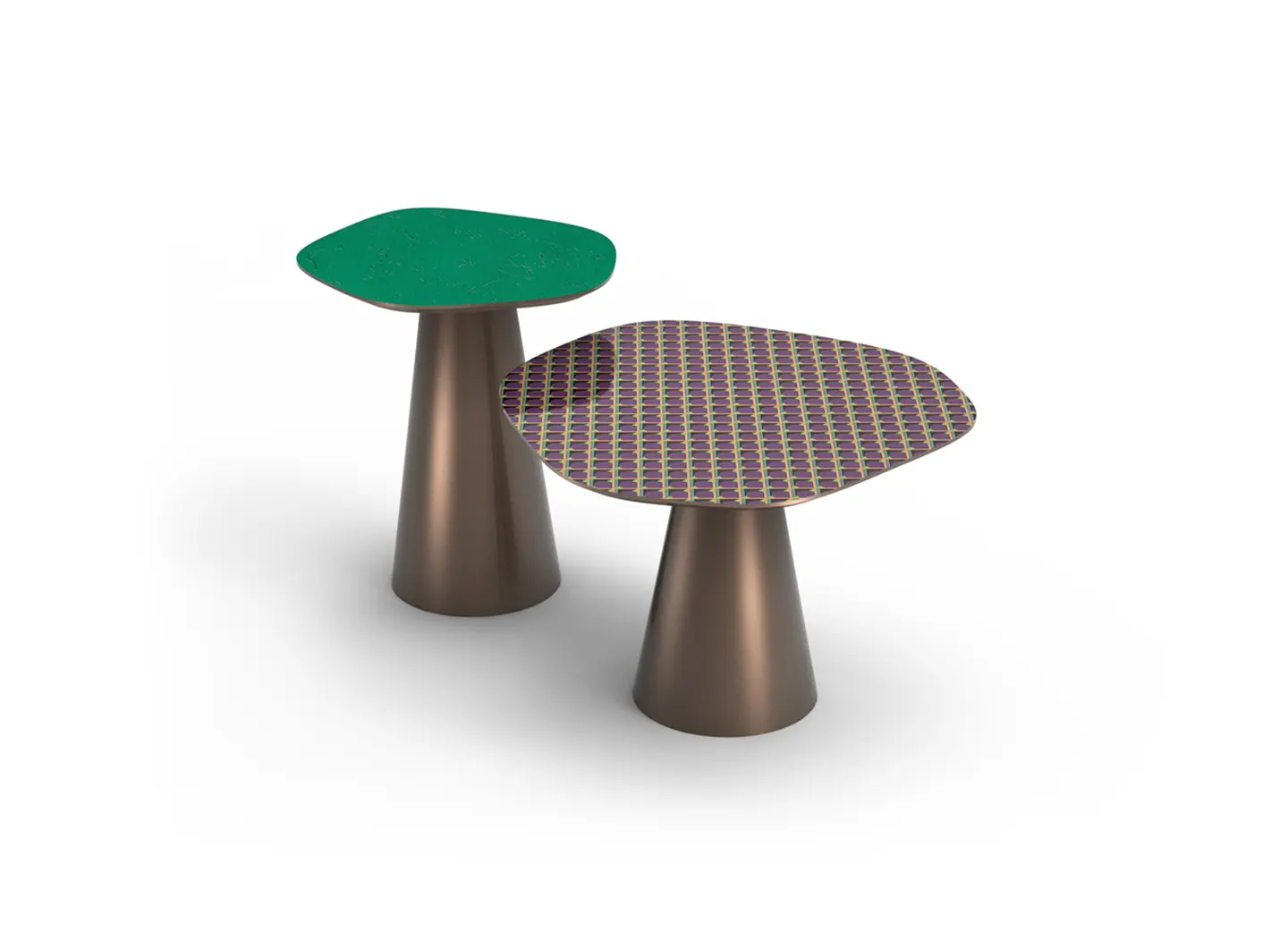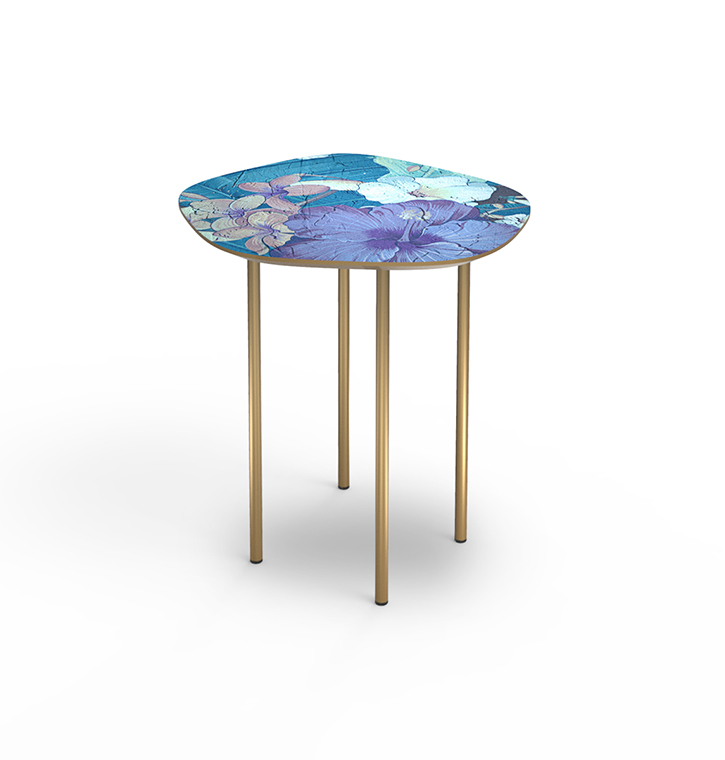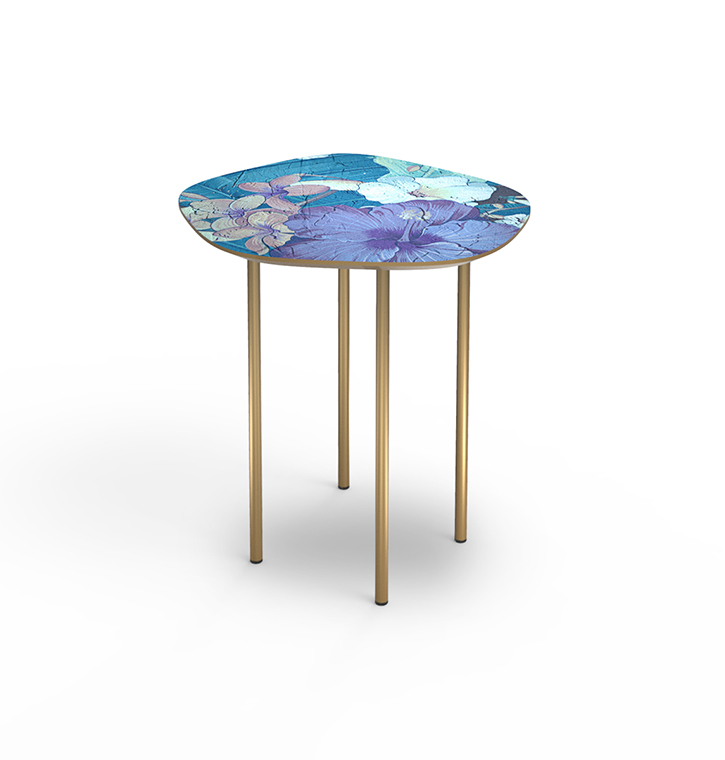 Product name
COFFEE TABLE HOLMES R-46
Product sheet
Holmes

Collection
Home & Contract

Official website
Momenti website

BRAND SELECTION
OUR PRODUCTS