Attitude Dresser CB-1206
Category: Cabinets and containers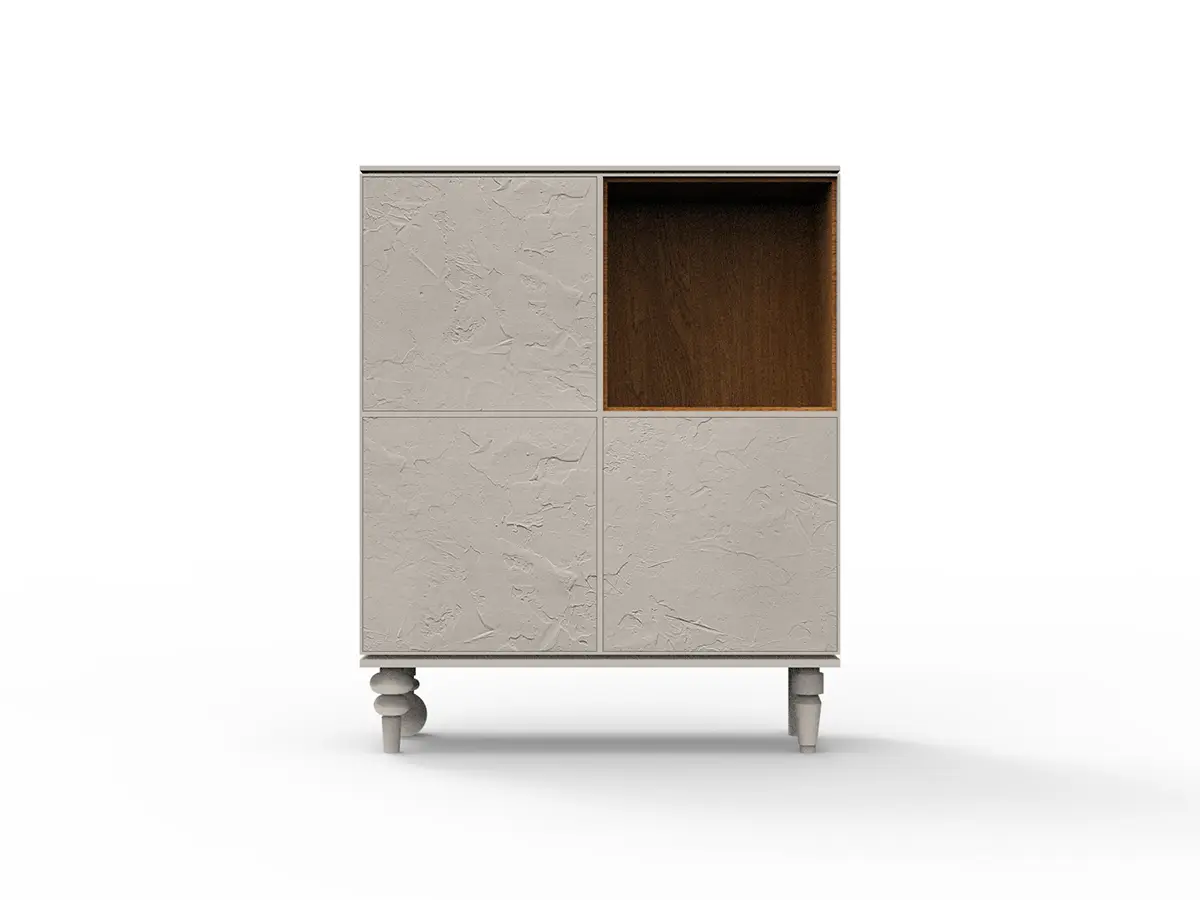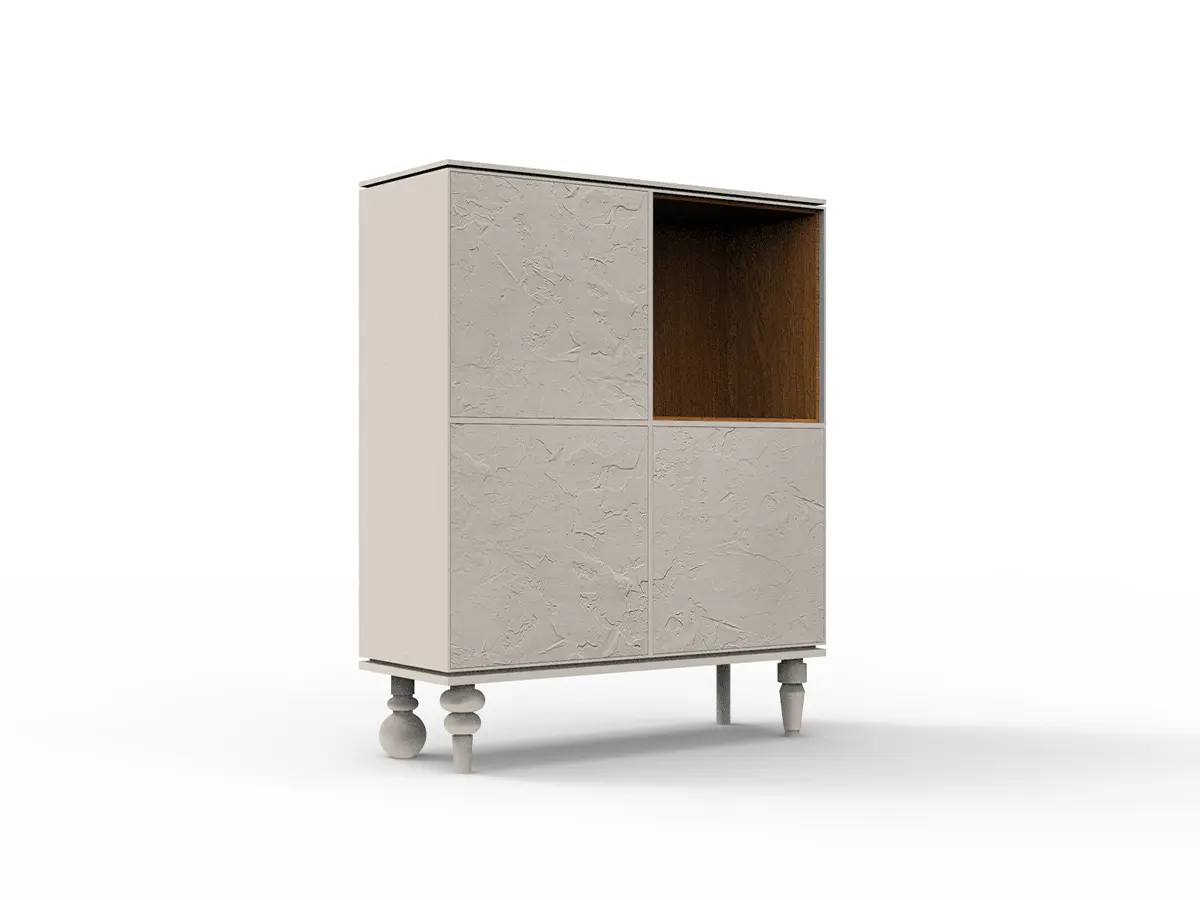 Attitude dresser made with n° 3 elements with lacquered mortar door and n° 1 open element covered internally in walnut-stained wood panels.
Lathed feet in solid poplar, matte lacquered, geared for pedestal attachent with threaded rod a plate of reinforcement metal.
Whole pedestal and top in matte lacquered pdf structure.
Matt lacquered interior and exterior.
Size: L120XH120XP45
Home & Contract
La Collezione Home & Contract di Momenti racchiude una vasta gamma di prodotti: credenze, madie, tavoli, tavolini, console, sedie, divani, pensili, specchi, tappeti, tende e complementi d'arredo. La Collezione utilizza solo materie prime naturali: Tessuto tecnico di rivestimento in fibra di vetro ottenuto con speciali filati di fibre di vetro, in fusione a 1400°C. Atossico, ecologico e igienico; Rivestimento materico superficiale: strutturabile al quarzo con finitura in resina opaca a base acqua atossica. Ecologica, applicata a mano da personale Momenti. Grazie alle collezioni di MOMENTI, Painting, Tailor Covering e Tile, in totale armonia con la collezione Home & Contract, è possibile creare ambienti unici, totalmente personalizzati: dai pavimenti alle pareti, passando dai pregiati pezzi d'arredo, sino ad arrivare ai quadri, vere e proprie opere d'arte.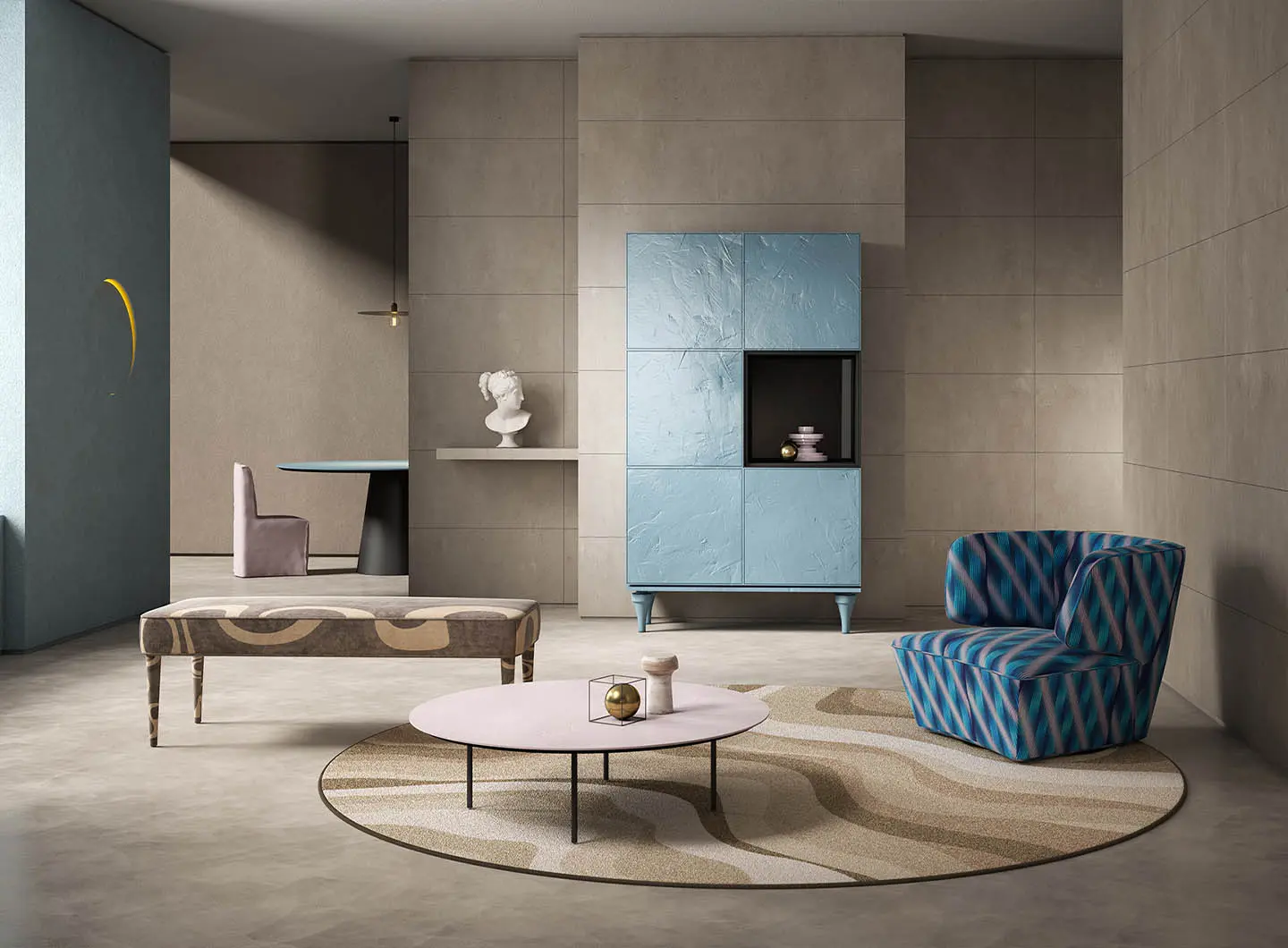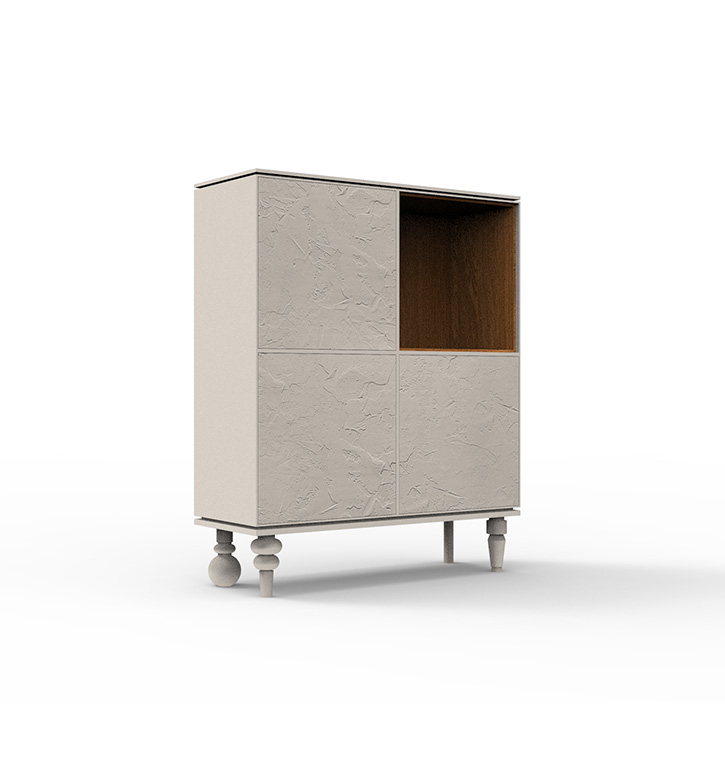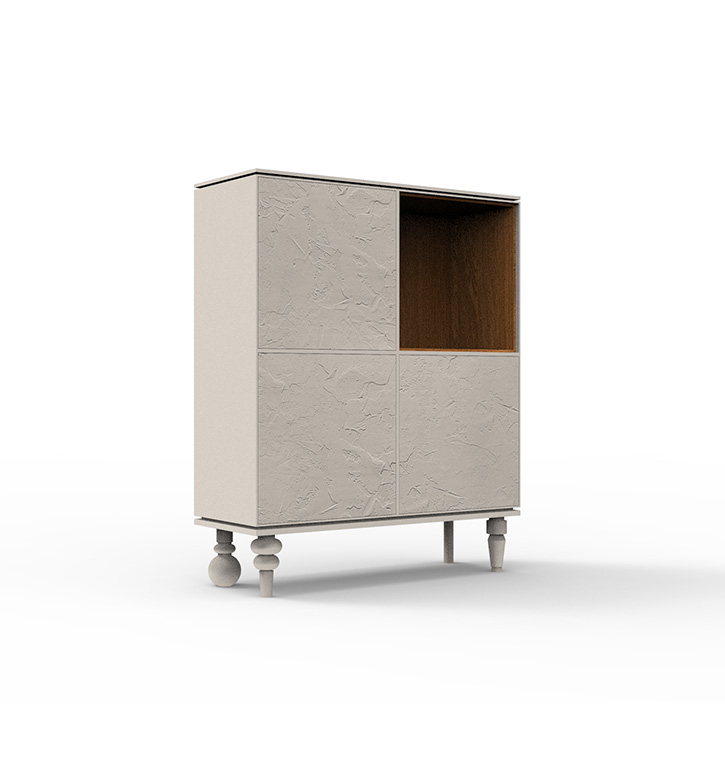 Product name
Attitude Dresser CB-1206
Product sheet
Attitude

Collection
Home & Contract

Official website
Momenti website

BRAND SELECTION
OUR PRODUCTS