Hector
With his Hector project, Vincent Van Duysen makes his debut in the world of upright modular bookcases.
Designed by

Vincent Van Duysen
2022 sees the introduction of versatile, aesthetic and functional features, which widen Hector's compositional offering. Hector is a versatile and innovative day and nighttime system. Hinged containers with cushioned top opening, in addition to drawers in the low module, enrich the compositions, giving access to additional storage solutions, which make the bookcase more functional.
New electrification housed in the upright enable all the shelves in the various configurations to be illuminated with LED lighting, guaranteeing the luminosity required to achieve an intimate and welcoming environment. The latest generation hinge, already used in Dada products, reflects the innovation and the quality of the structure. The range of Hector finishes has also been extended, configurable in the new Iris and Sunrise Oak solutions.
The modular bookcase is designed to achieve light and airy compositions, of any length and as tall as you like, thanks to the modular elements of which they are composed.
The load-bearing element is the heart of the whole system. Made of painted or wood-panelled extruded aluminium, it can extend up to a height of 315 cm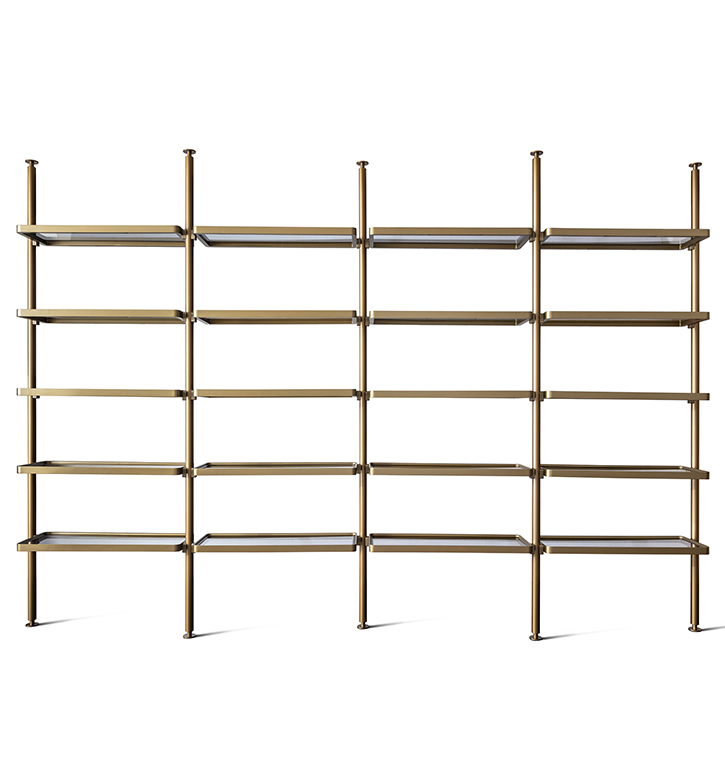 Product Overview
The various combinations of possible finishes give rise to very different compositions in terms of their visual impact and pleasing shapes.
Solid wooden or extruded aluminium tray-like shelves, with rounded edges on the corners, the bottoms of which can be made of glass or wood, are hooked to the uprights.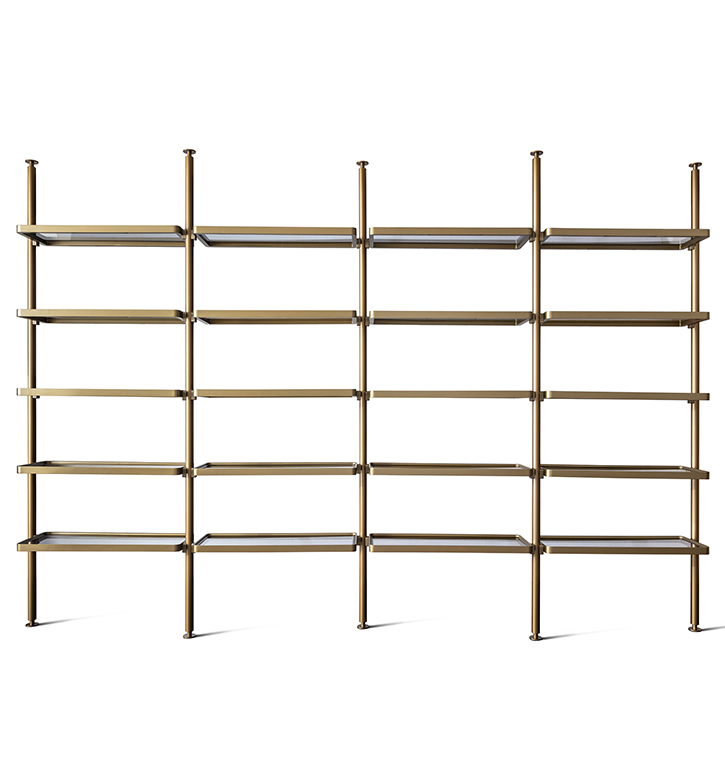 Designer
Vincent Van Duysen
Product sheet
Molteni&C | Hector Datasheet

Collection
Molteni&C | Hector

Official website
molteni.it

BRAND SELECTION
OUR PRODUCTS