Grid
Grid, fully satisfies this criterion of infinite modularity.  Research into the evolution of domestic space, also thanks to the presence of electronic devices that extend the perception of space.
Designed by

Vincent Van Duysen
Grid is a modular system characterized by a wall-anchored folding panel system, inside which, on request, LED lighting can be installed, both in the central part and at the top, all the way down, along with various connections linked to sounds and images and hi-tech equipment.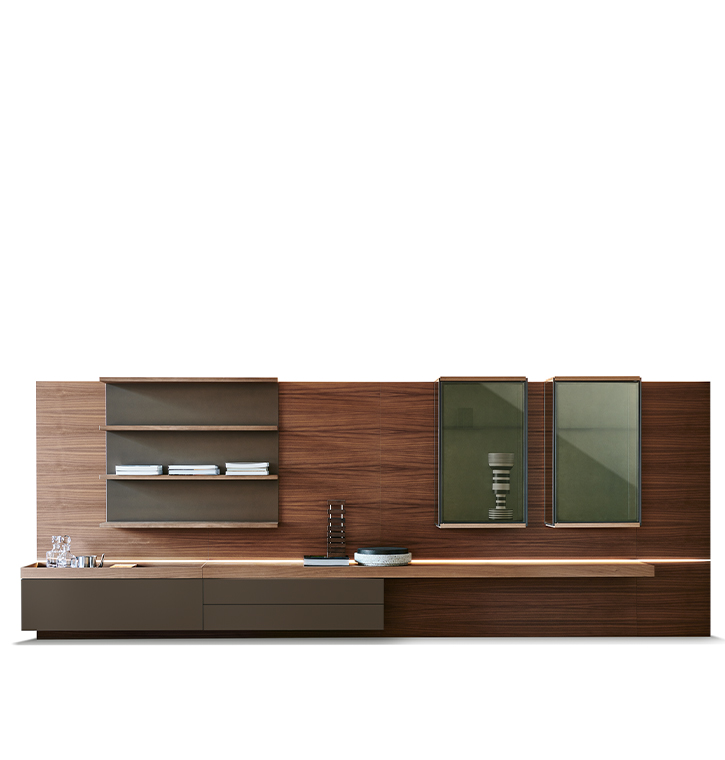 Product Overview
The aim is to achieve a flexible open system based on a modular grid, which organizes the component parts and exalts their function. Grid's compositional freedom is further extended at the top by open bookshelves, display units of varying heights for precious ornaments. As in a crossword, hooked to the boiserie, the wall at the bottom part can be accessorized with containers, either hanging or on the floor and fitted with thick shelves or with trays lined at the bottom with Ecoskin.
The compositional system is open-ended and can be expanded by using different finishes, to be mixed and matched at will.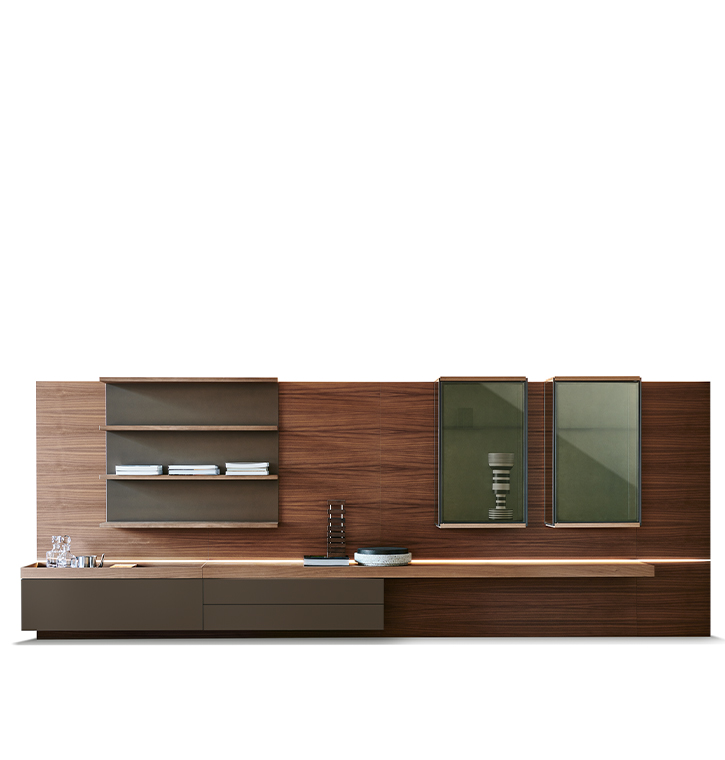 Designer
Vincent Van Duysen
Product sheet
Molteni&C | Grid Datasheet

Collection
Molteni&C | Grid

Official website
molteni.it

BRAND SELECTION
OUR PRODUCTS