VENTURA SIDEBOARD
Fine lines and precision craftsmanship come together in this sideboard to create a timeless design. As a new take on one of Mobi's older products, Ventura sideboard is proof that good design is always appreciated beyond its age.
In Ventura sideboard Mobi is cleverly manipulating wood in different ways to create very slim lines and an illusion of lightness. The slender outer frame, the grooves on the doors and the handles all have the same thinness, which is achieved by employing different techniques and is a demonstration of Mobi's exceptional skills in woodworking. New matt black steel legs on this latest edition of the sideboard emphasize this effect. 
Designed by

A. Rasit Karaaslan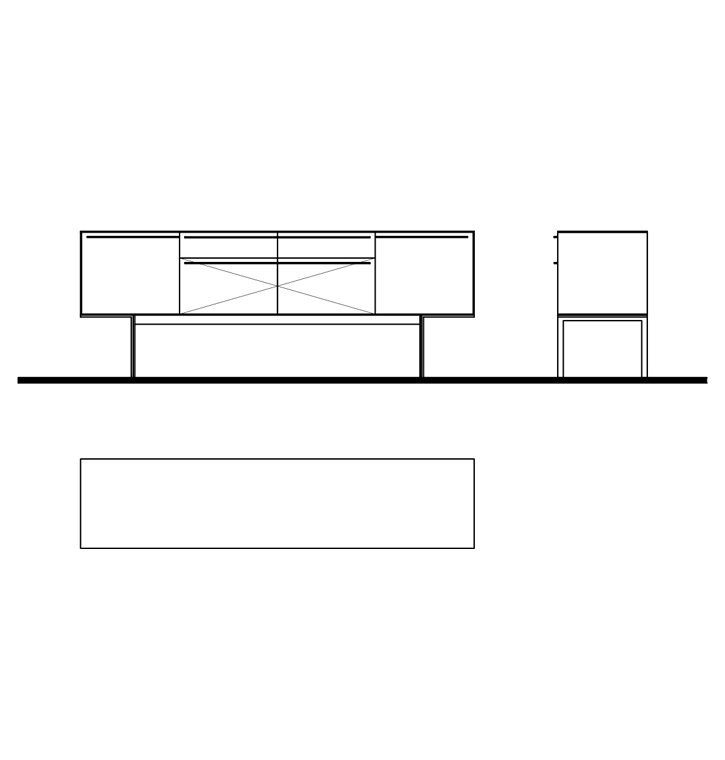 Product Overview
Ventura Sideboard is made of MDF and walnut veneer. There are two outer and two middle doors above which there are two drawers. The handles are stainless steel covered in walnut veneer while the legs are steel coated in matt black paint.
BRAND SELECTION
OUR PRODUCTS