NICEA SHOWCASE
The arched niche of antiquity as a locus of display is reinterpreted in this contemporary design. Nicea Showcase  is an open display cabinet with elegant lines and luxurious materials that speak of sophistication and finesse. 
Named after an ancient Greek city in Northwestern Anatolia, Nicea Showcase is designed as a display unit for objects and artwork, and it is no less artistic than its contents. It is a modern take on a classical form, combining  luxurious materials such as natural walnut, polished titanium bronze and terracotta colored suede fabric. All is brought together  with exquisite craftsmanship and attention to detail. 
Designed by

A. Rasit Karaaslan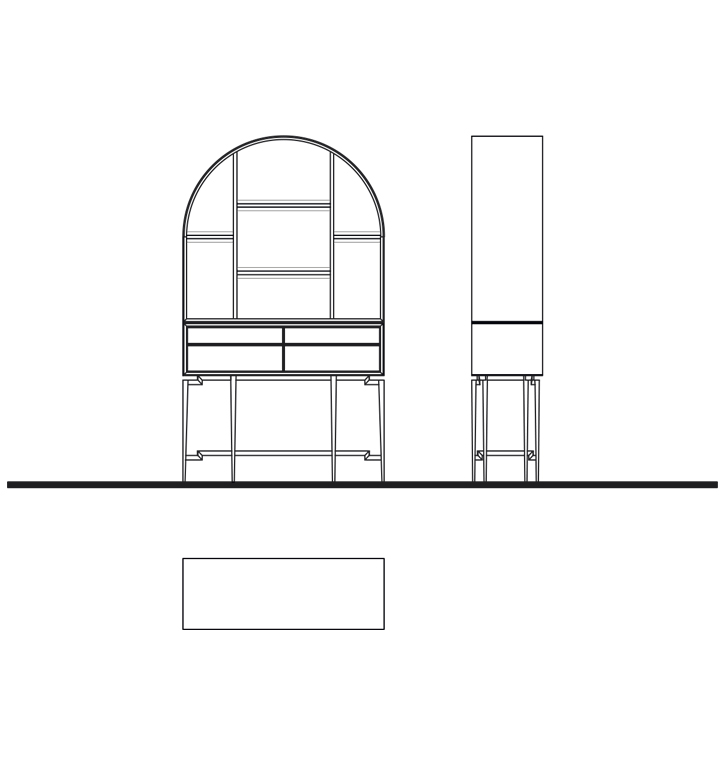 Product Overview
The body of Nicea Showcase is made of natural American walnut. The back panel is terracotta colored faux-suede fabric, while the legs and handles are titanium bronze metal. The matt grey lacquered inset panels on drawer fronts offset the rich earthy colors. The shelves are accentuated by hidden LED lighting.
BRAND SELECTION
OUR PRODUCTS