MACAU SIDEBOARD
Macau skillfully balances the warmth of undulating solid wood, the stark beauty of polished natural stone, and the sharpness of the lithe metal leg.
In Macau sideboard, different elements of nature come together to create unexpected harmony. Fluted solid walnut flows seamlessly from front to sides while the angular steel legs stand in juxtaposition to its rounded edges. A polished stone with unruly veins is inset on the sideboard's top, which accentuates the design by introducing textural contrast. 
Designed by

A. Rasit Karaaslan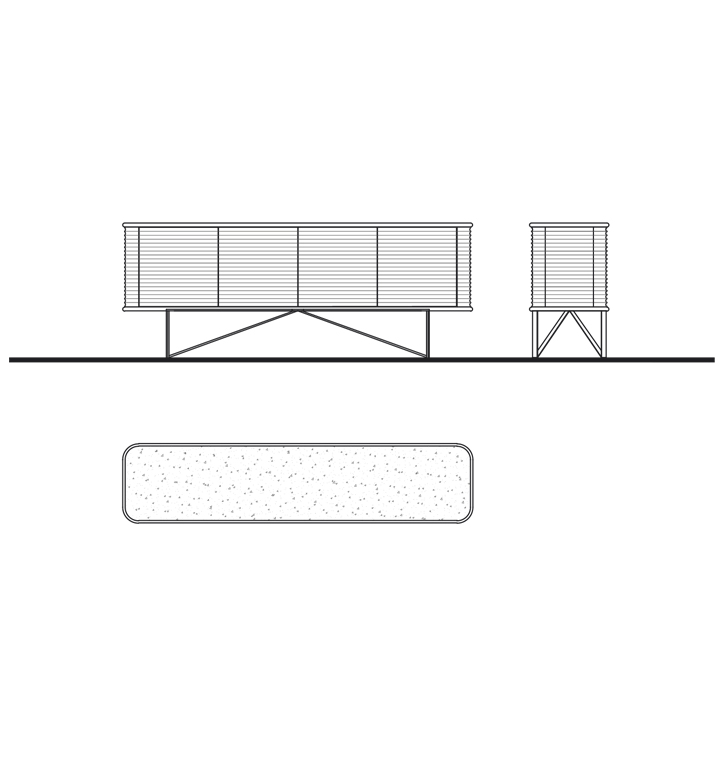 Product Overview
The outer surfaces of Macau Sideboard are solid walnut, while the interior structure is walnut veneer over MDF. Legs are matt black powder coated steel. On the top there is inset marble. Inside the cabinet, there are shelves on the sides, and a drawer in the middle.
BRAND SELECTION
OUR PRODUCTS