BALI FLOOR LAMP
Majestic and Magnetic:   The beautifully crafted Bali Floor Lamp is more than a source of light. Its massive yet curvaceous figure is both masculine and feminine. The beautifully crafted solid walnut imbues its surroundings with an exotic spirit. 
Bali Floor Lamp is composed of round wooden disks that are stacked to create a towering body. With its robust presence, it is an element of decoration as well as a source of soft but ample light at the eye level. While the solid walnut version brings forth the beauty and elegance of natural wood, a lacquered MDF alternative can be customized in any RAL color, to complement the color scheme of a space or just add a pop of color.
Designed by

A. Rasit Karaaslan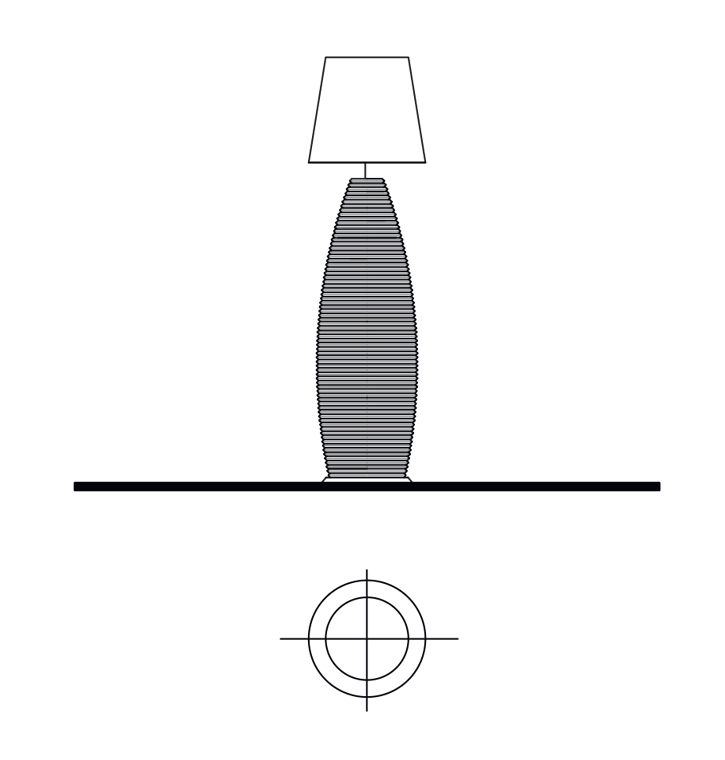 Product Overview
The stacked disks that comprise the body of Bali Floor Lamp can be manufactured in two materials: Solid Walnut or lacquered MDF. The base of the lamp is stainless steel and the lamp shade has three color options: White, Beige or Brown.
BRAND SELECTION
OUR PRODUCTS